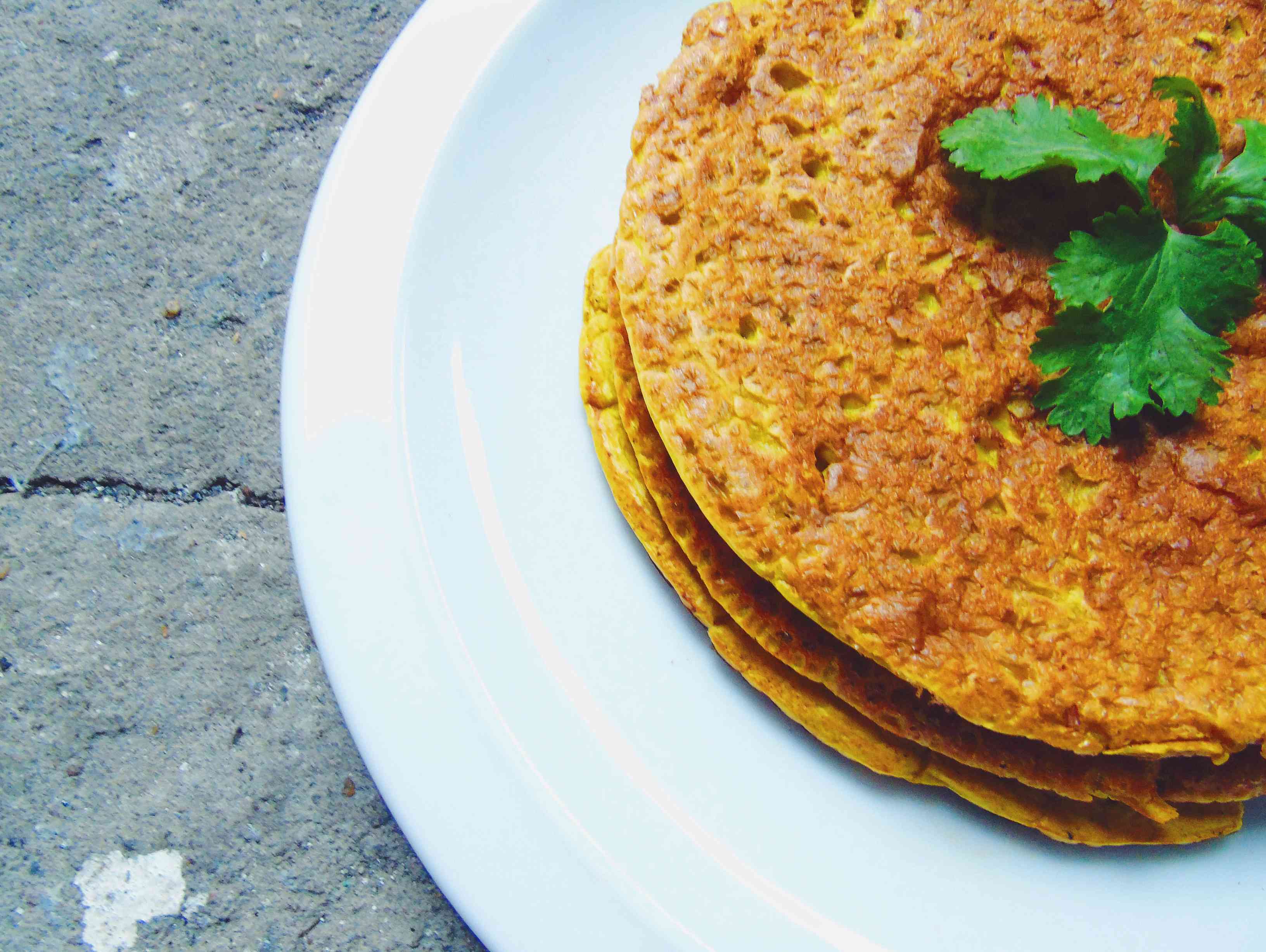 Since I went vegan I never really missed eggs to be honest but it still is fun to recreate non vegan recipes to make them cruelty free and healthy. Ok you cant really say this is a flawless recreation, but it gets close to a omelette (without the cholesterol). The main star of this dish is chickpea flour also known as gram, besan or garbanzo bean flour is one of my kitchen essentials. This flour is super versatile, you can use it to make cookies, pancakes, bhajis, burmese tofu and even face masks, and for all of these and more i will be posting a recipe in the future.
"Where do you get your protein" I'm sure most vegans have been asked this question, well chickpea flour has 22 grams of protein which is more than most other flours. Apart from being a great source of protein these pancakes are simply delicious.
I love to eat this on its own with some chutney but today i chose to take it to the next level and had it with a some tofu scramble, which you can find the recipe for over here. Again i added black salt (kala namak) to this dish to give it that egg like flavour, but if you cant get find some then just substitute it with regular salt.
When making these pancakes make sure NOT to taste the batter, cause raw chickpea flour tastes horrible! No matter how many times i've used it i keep falling for it. But don't be afraid cause as soon as its cooked it has a delicious nutty flavour. Now lets get started and make some delicious pancakes.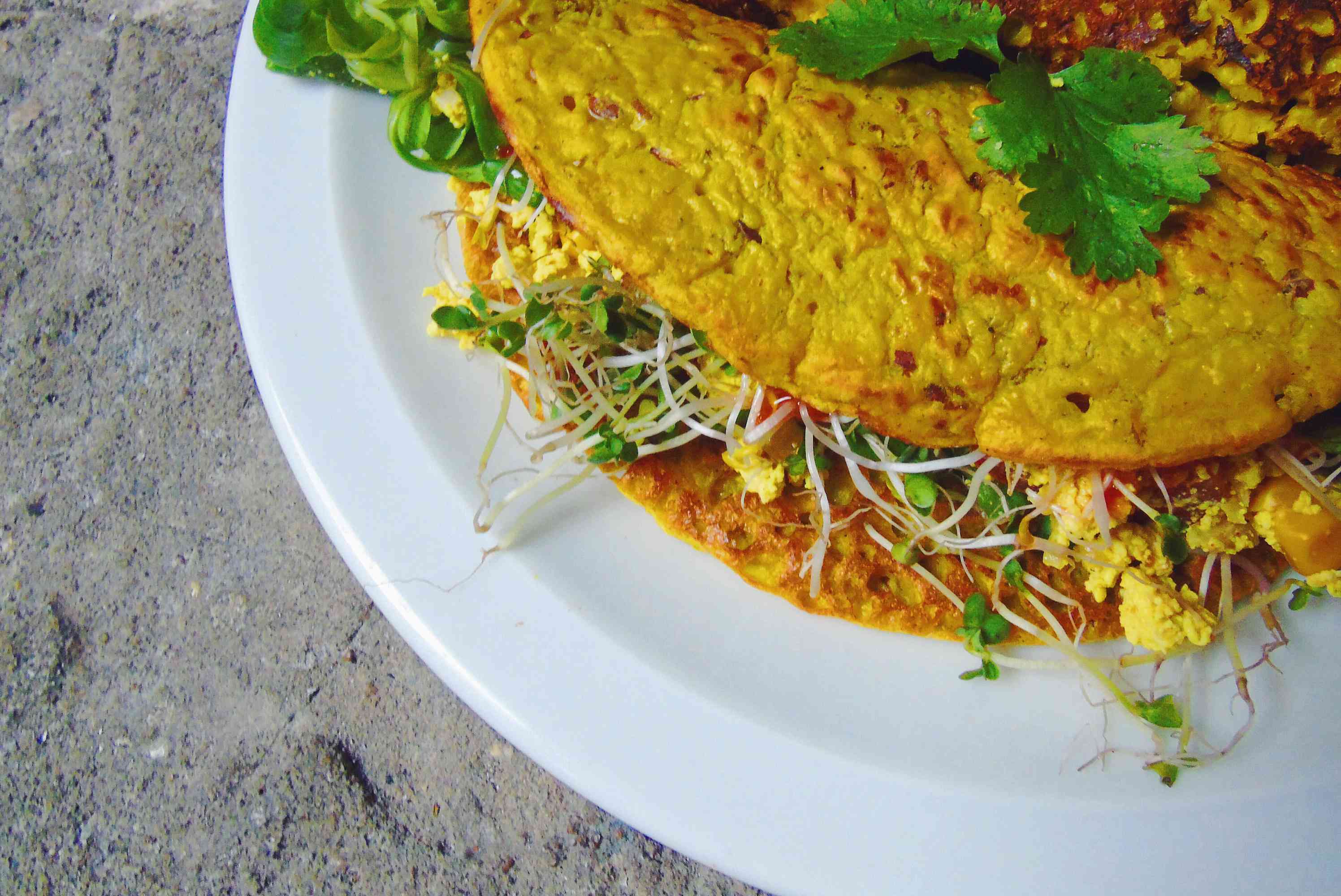 First lets start by making a flax egg by adding 4 tbsp of water to the ground flax seeds in a small bowl. Let the flax seeds soak for a few minutes.

Now sift the chickpea flour into a bowl and add the rest of the dry ingredients and mix well. After everything is mixed well add the water and stir until everything's well combined.

In a non stick pan add a drop of oil and using a paper towel spread it all over the surface of the pan. Turn the heat to medium low and wait for the pan to get hot. now add the batter and with the heat low wait until the surface gets a bit dry, now carefully try to get underneath the pancakes with a spatula and flip the pancake. Cook for another minute or 2 on low and you're done.
feel free to play around with the measurements as i used a bit more water to make really thin pancakes, although this makes the cooking process a bit harder.
If u make a thicker batter by using more flour you can add tomatoes or onions to the batter when you are cooking it in a pan.