Beans, oh beans. Beans and stews are some of my favourite foods, always been and always will. Even though I love both, combining the two is where the magic really happens! Look the dish might not look extremely appetising, but the flavour it on point! One of my loved ones called this "prison food"… Well let me tell you this! If they served this in prison, I wouldn't mind a stay (just kidding, prison sucks). You know sometimes it are the most unattractive dishes that surprise us with their bold and complex flavours, and this dish is definitely one of them! I mean I could try to make it look presentable, but there's no use, this dish speaks for itself, try it.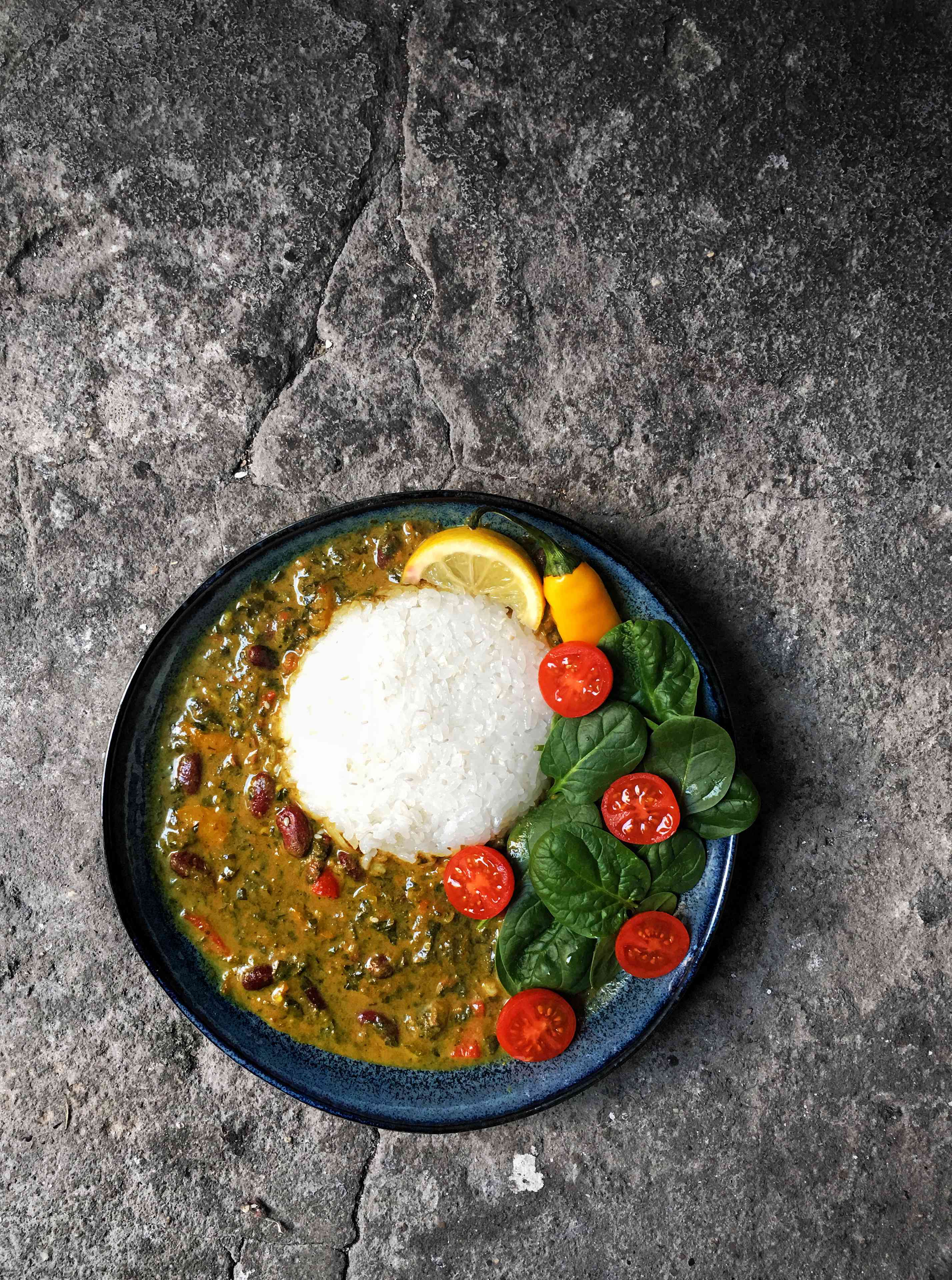 This dish is not only extremely delicious, combining it with rice it will serve as a complete protein. So next time people ask you where you get your protein you can simply send them to this post for a yummy protein packed recipe.
As most of my recipe you can totally modify this one to your own taste. You can decide to sprinkle it with some cilantro before serving, or maybe leave out the pepper, it's all up to you. Also the spinach I added is totally optional, I simply love adding spinach to almost any of my dishes, go ahead and give it your own twist, maybe add some carrots and celery, experiment! And if you don't like kidney beans, simply swap them for chickpeas, It's your stew.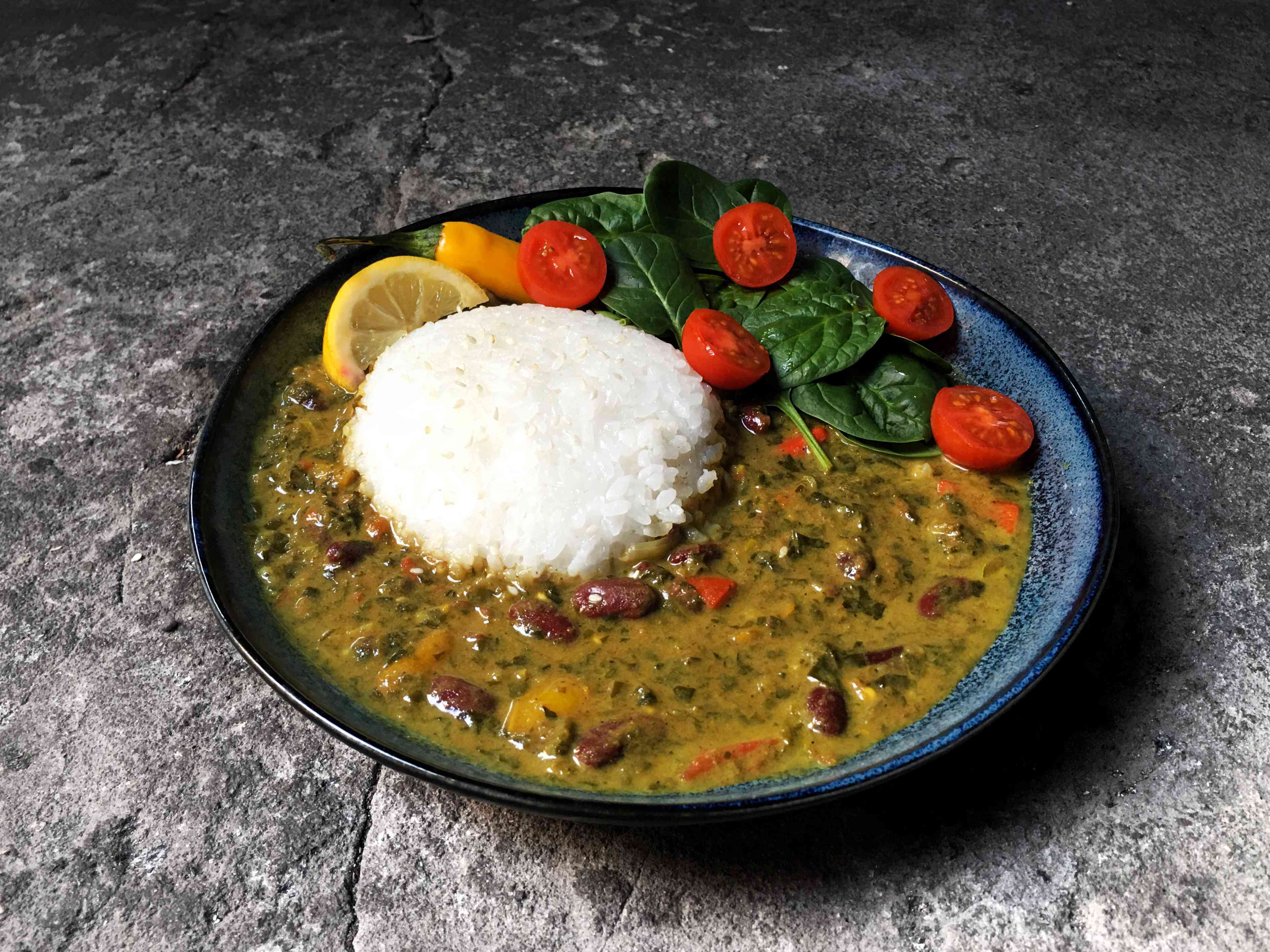 Now let's get cooking!
Let me know if you liked the recipe in the comments below and if you decide to recreate this dish feel free to tag me on Instagram as I'd love to see your creations!
One Love,
A.J.
Start by sautéing the onions and garlic over low/medium heat. Once the onions have become translucent/brown you can add the tomatoes and spices, cook this for another minute. Now add the remaining ingredients and top it off with a cup of water. You can let it simmer until it has reached your preferred constancy, I leave mine on a low heat for about 30 minutes, make sure to stir every now and then. Serve with some rice or flat bread, enjoy!