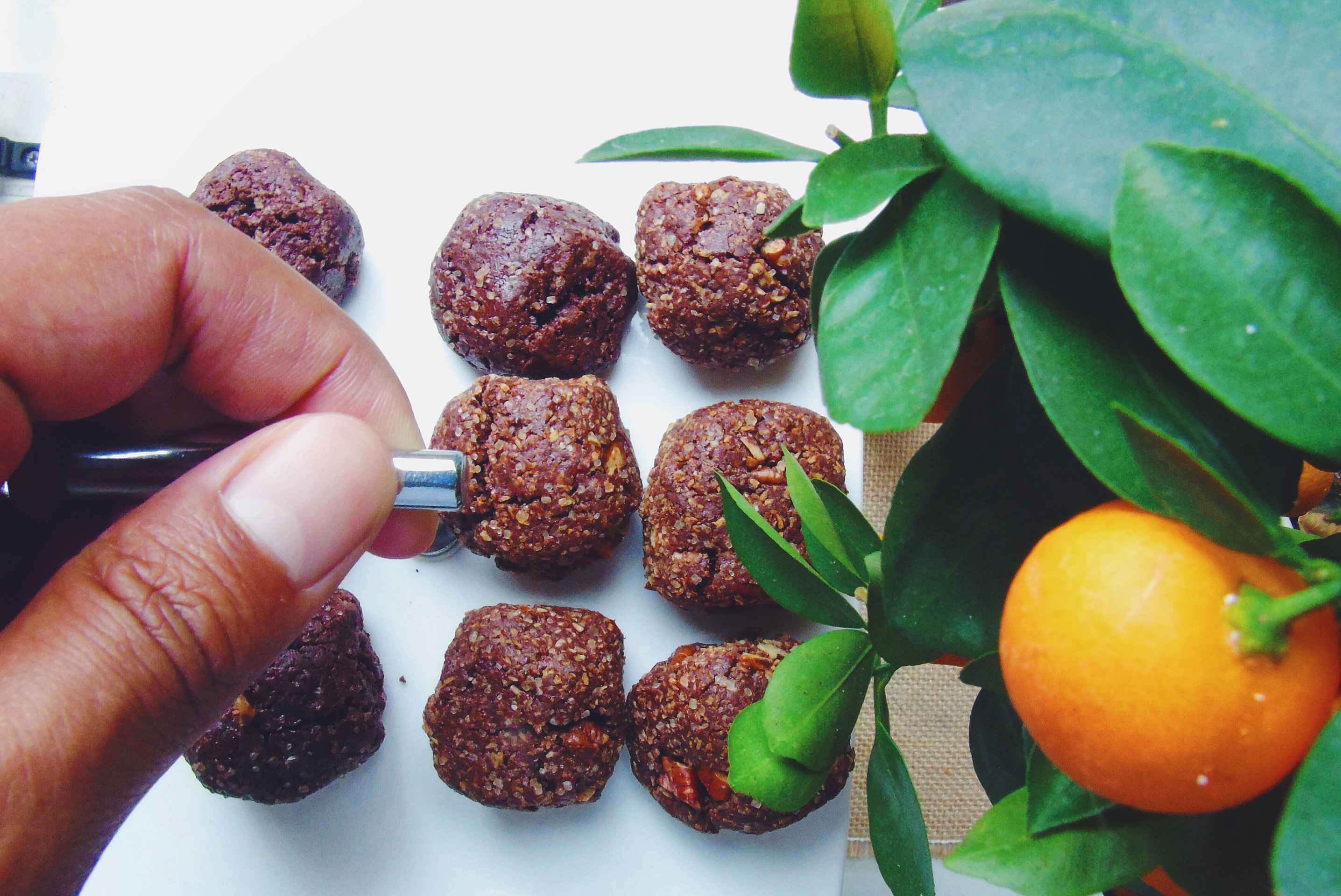 Sometimes you just need to indulge yourself with some delicious chocolate cookies, right? The past week i've been working on a recipe for gluten free cookies using chickpea flour as a base. One thing you should take in account while making the cookie dough is that raw chickpea flour tastes horrible, so don't taste the dough! These cookies are so good i can eat a whole batch in just one sitting, so make sure to make these to share with others, or you'll find yourself, just like i, devouring a whole batch of cookies.
These cookies are a cross between a chocolate cookie and a pecan brownie, the outside is crisp and the inside cakey! This batch of cookies i might round for a even more cake like inside, but you cant press them down on the parchement paper to get flat cookies. If you are allergic to pecans you can totally leave them out, i tried a batch without the pecans and coconut and it still ended up delicious.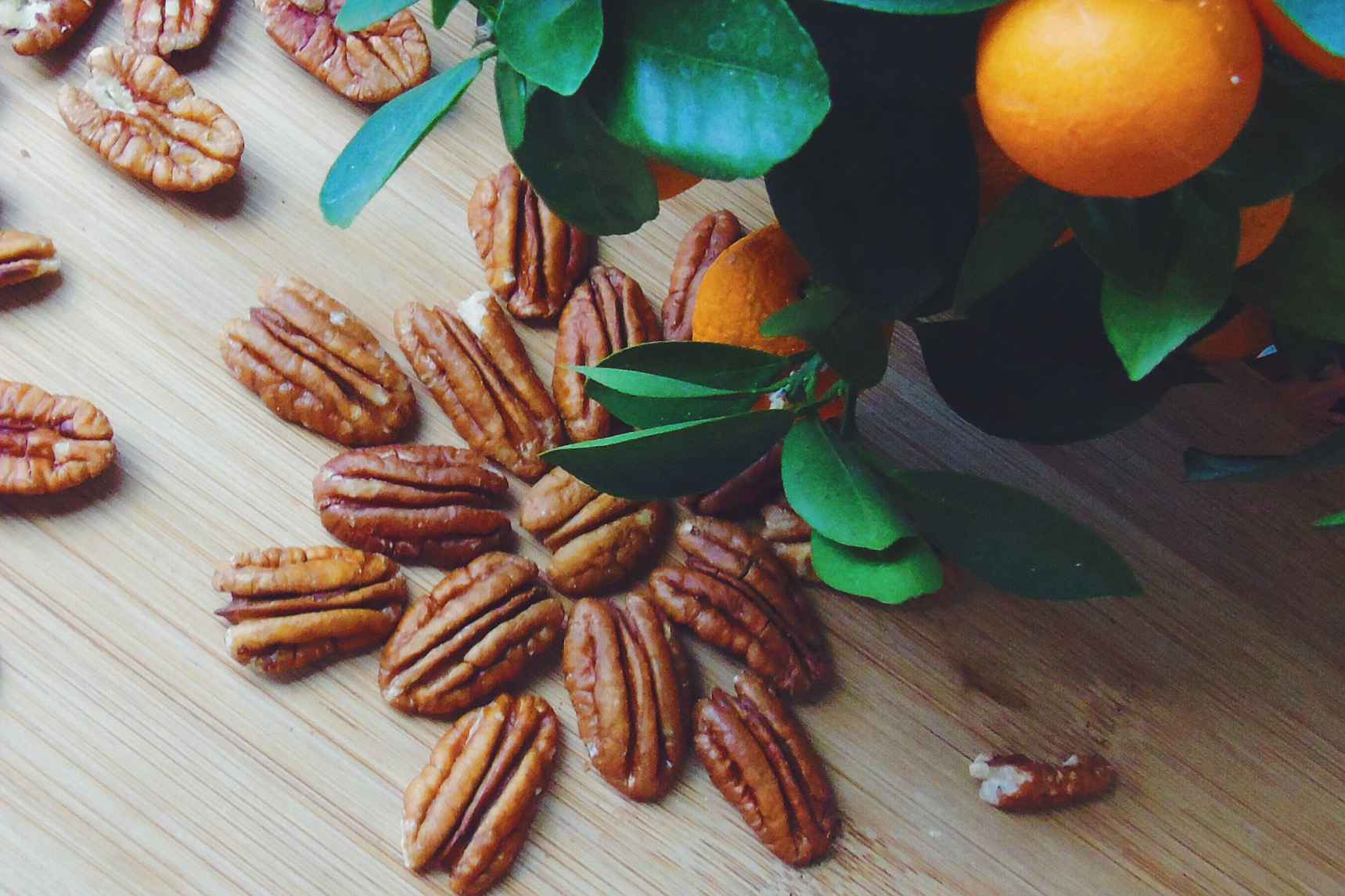 Whenever you combine cacao, pecans and coconut you end up with something magical, the same goes for these cookies. All my (very opinionated) tasters came to the same conclusion, these cookies needed no more chance, they were perfect. The hardest part about making these cookies is not tasting the dough, cause if you do, you'll cry. Chickpea flour is an amazing gluten free alternative to regular flour, but raw it tastes like nightmares (if nightmares had a taste).
Lately i've been obsessed with chickpea flour and am working on more recipes using this amazing protein rich ingredient. Im planning to make many more dishes including this recipe for future dishes.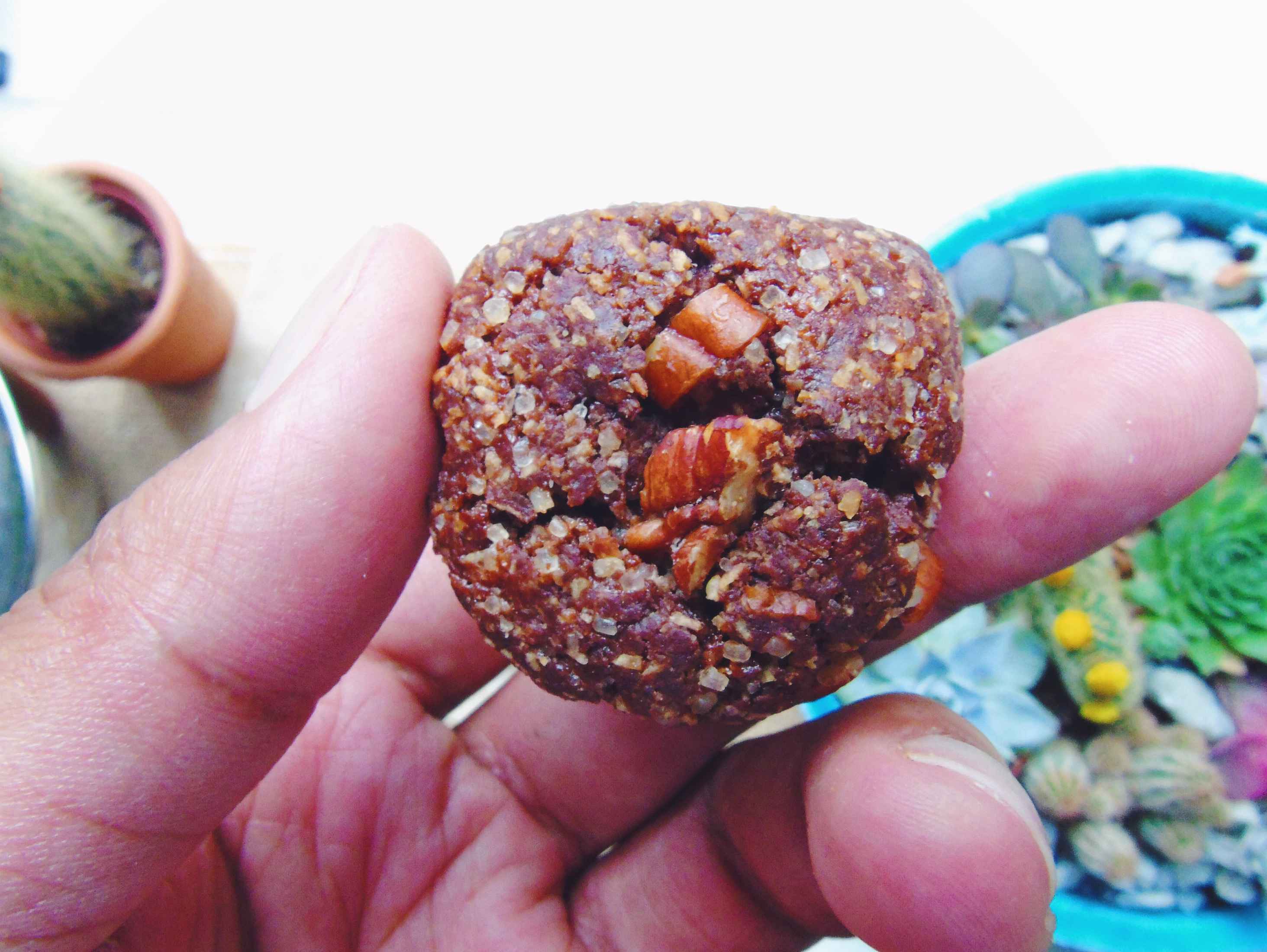 Now lets make some cookies!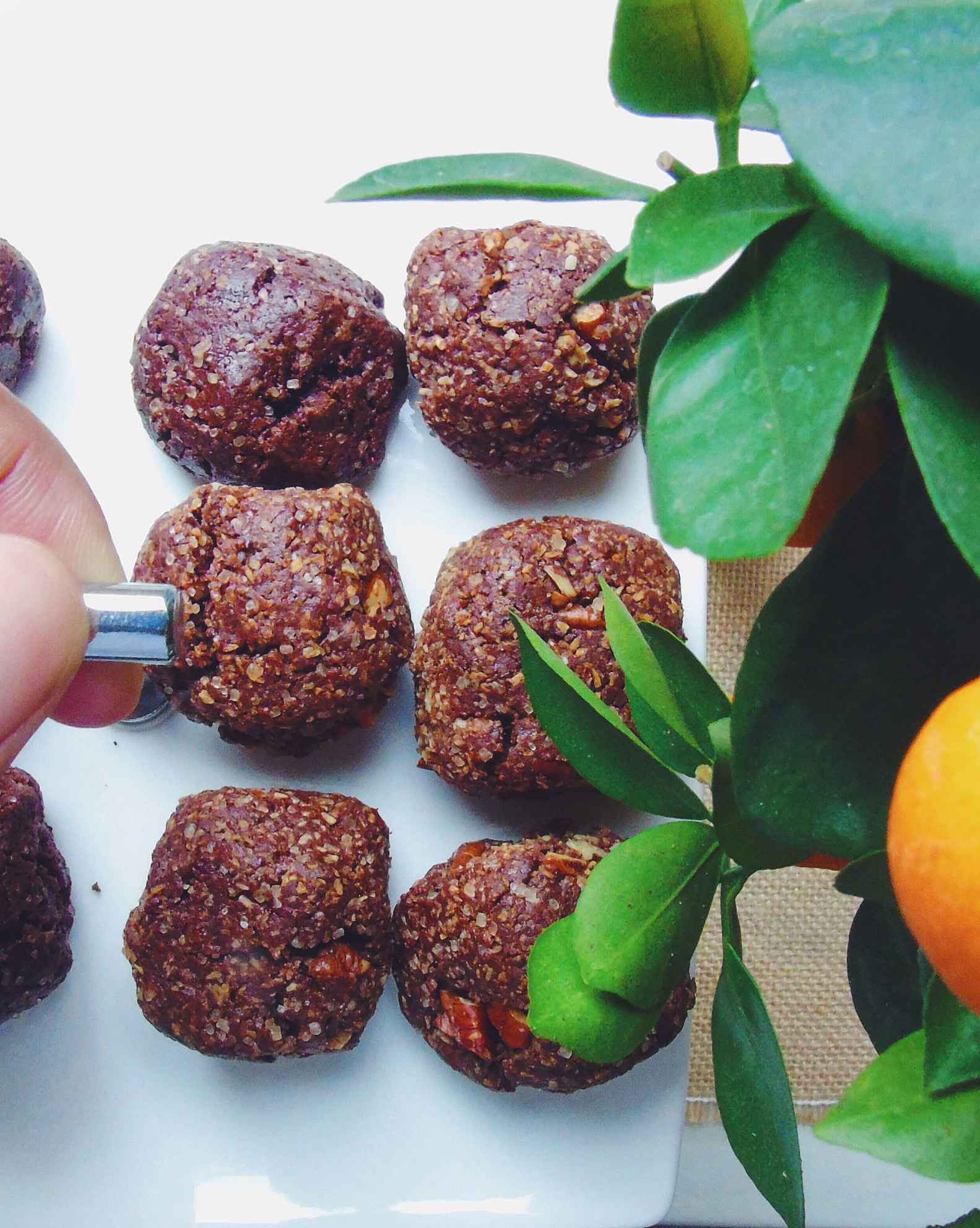 Chocolate Pecan Cookies
Ingredients
1/2

cup

Chickpea Flour

1/2

tsp

baking powder

2

tbsp

sugar

1 1/2

tbsp

cacao powder

1/4

cup

pecan nuts

3

tbsp

vegan margarine

4

tbsp

dessicated coconut

(optional)

1

drop

vanilla extract

(optional)
Instructions
Chop op the pecans and mix it with all the dry ingredients. Now add the vegan butter (coconut oil might work) and mix it with your hand until you form a dough ball. Be sure not to taste the batter, no matter how delicious it tastes. Raw chickpea flour is disgusting, but as soon as its done baking it will taste heavenly.

Roll the dough into a log and wrap it with plastic wrap. place the log in the fridge for about an hour (you can skip this if you want your cookies to spread)

preheat your oven to 350 fahrenheit or 175 celcius. Divide the dough into 7 little balls and place them on a sheet of parchment paper. Bake them for about 15 minutes and let them cool.