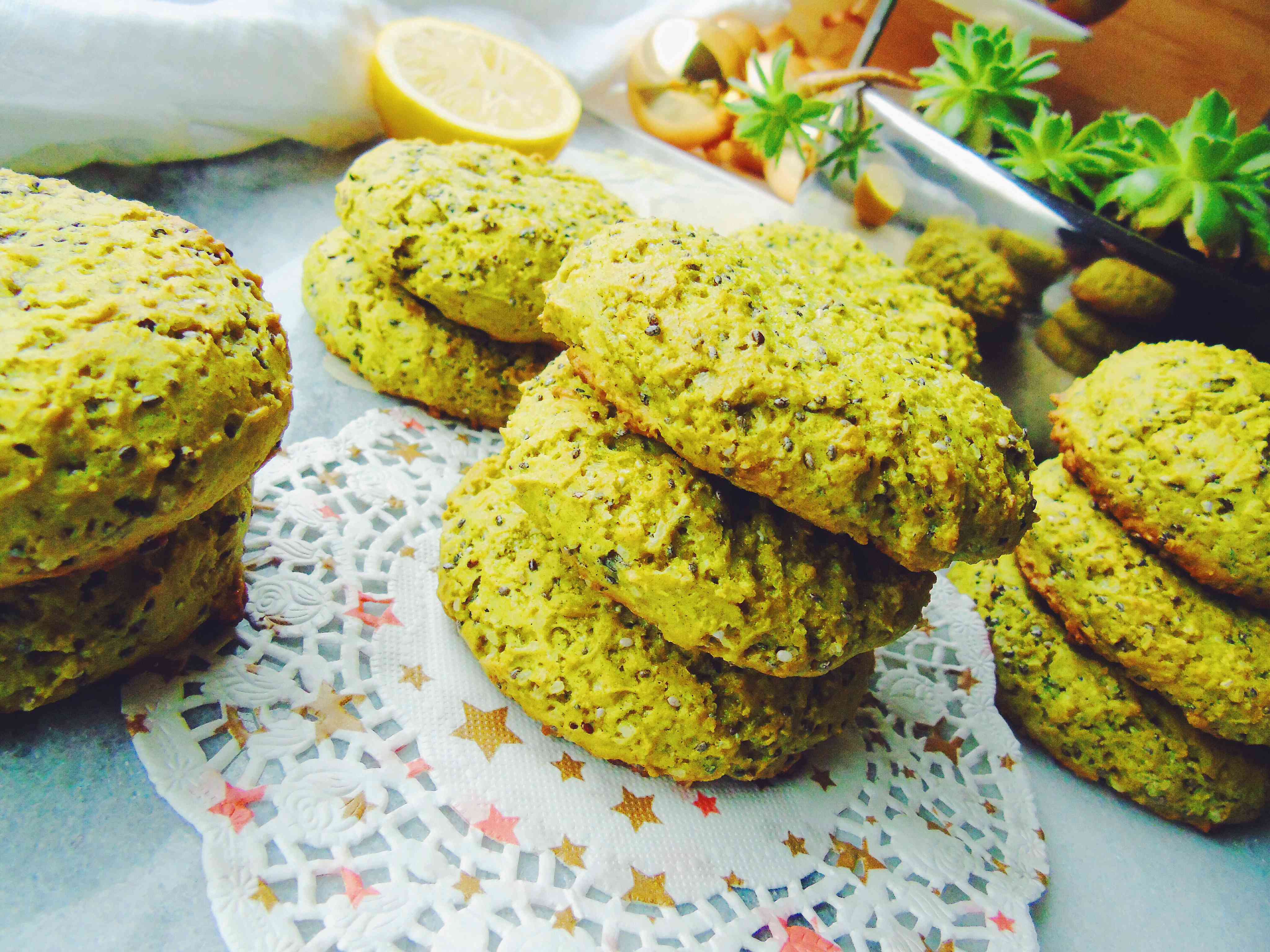 These holidays wouldn't be complete without some festive cookies, and since i've had my fair share of pumpkin spiced everything i decided to go for something less traditional. These lemon/chia cookies are just perfect, i mean look at those colours, they scream festiveness! Not only are they delicious, they are also incredibly easy to make. If you've been following me for a while u know that at the moment I've got a huge spirulina obsession, so for many it wont come as an surprise that these cookies are green.
Also note to self and anyone reading, get a cookie rack! Your cookies really need to cool properly after removing them from the oven otherwise they can get soggy and sad on the bottom, by placing them on a cookie rack you can avoid this because the heat can easily escape from the bottom and wont condense.
Now i know these cookies aren't the healthiest things in the universe but i think we all deserve to indulge a little every now and then. And lets face it by adding chia seeds, turmeric and spirulina these cookies went from junky to borderline super foods, right?! As usual if you don't have spirulina or turmeric don't worry about it, you'll still get yummy cookies. And if you want a cookie without processed oils or fats check out this recipe for peanut butter cardamon cookies.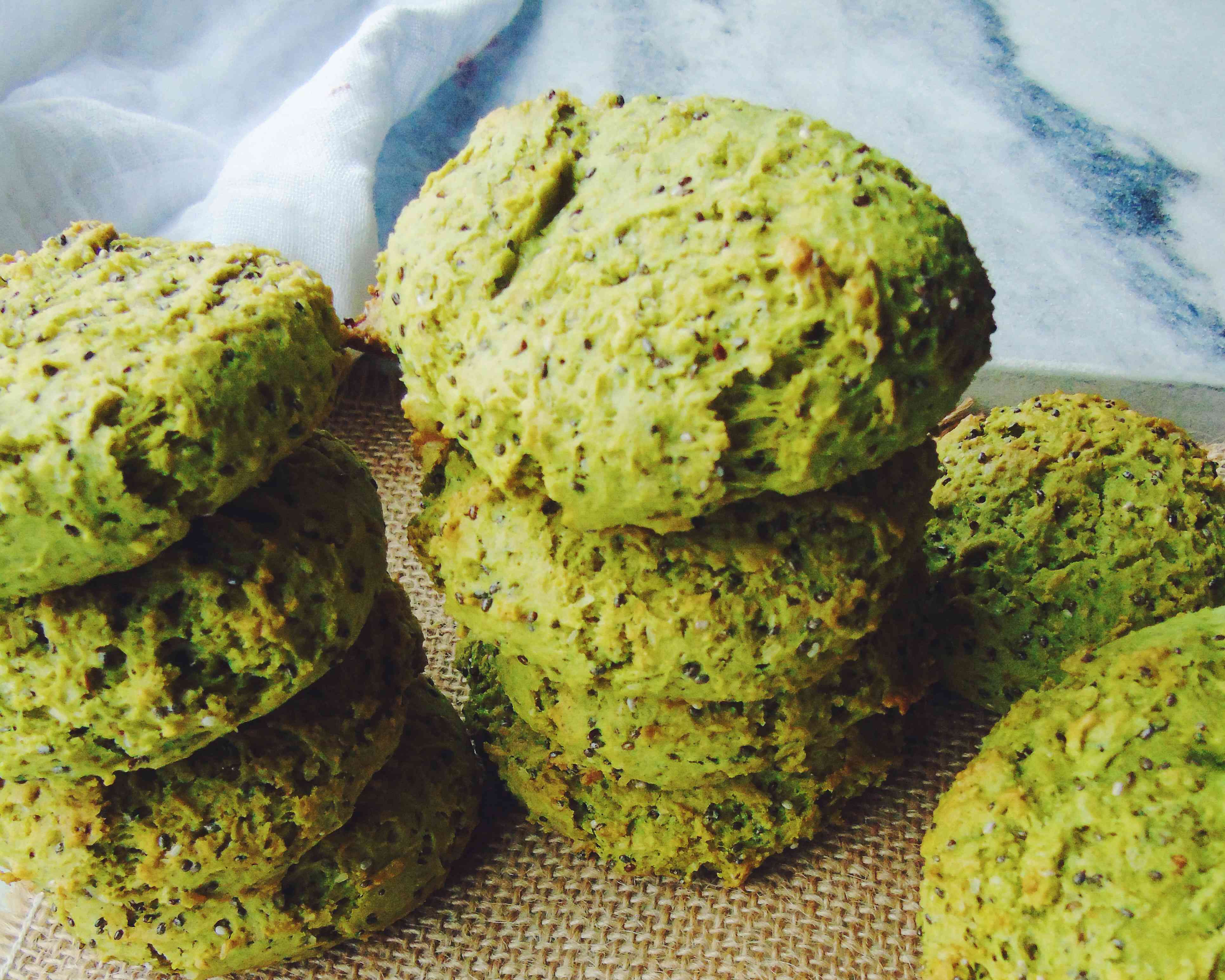 Im working really hard on creating more content and ideas for the blog and its future. You can expect a lot of awesomeness in the year 2016. And if you ever make any of my recipes share them with me on Instagram i'd love to see what you make of them!
Bless.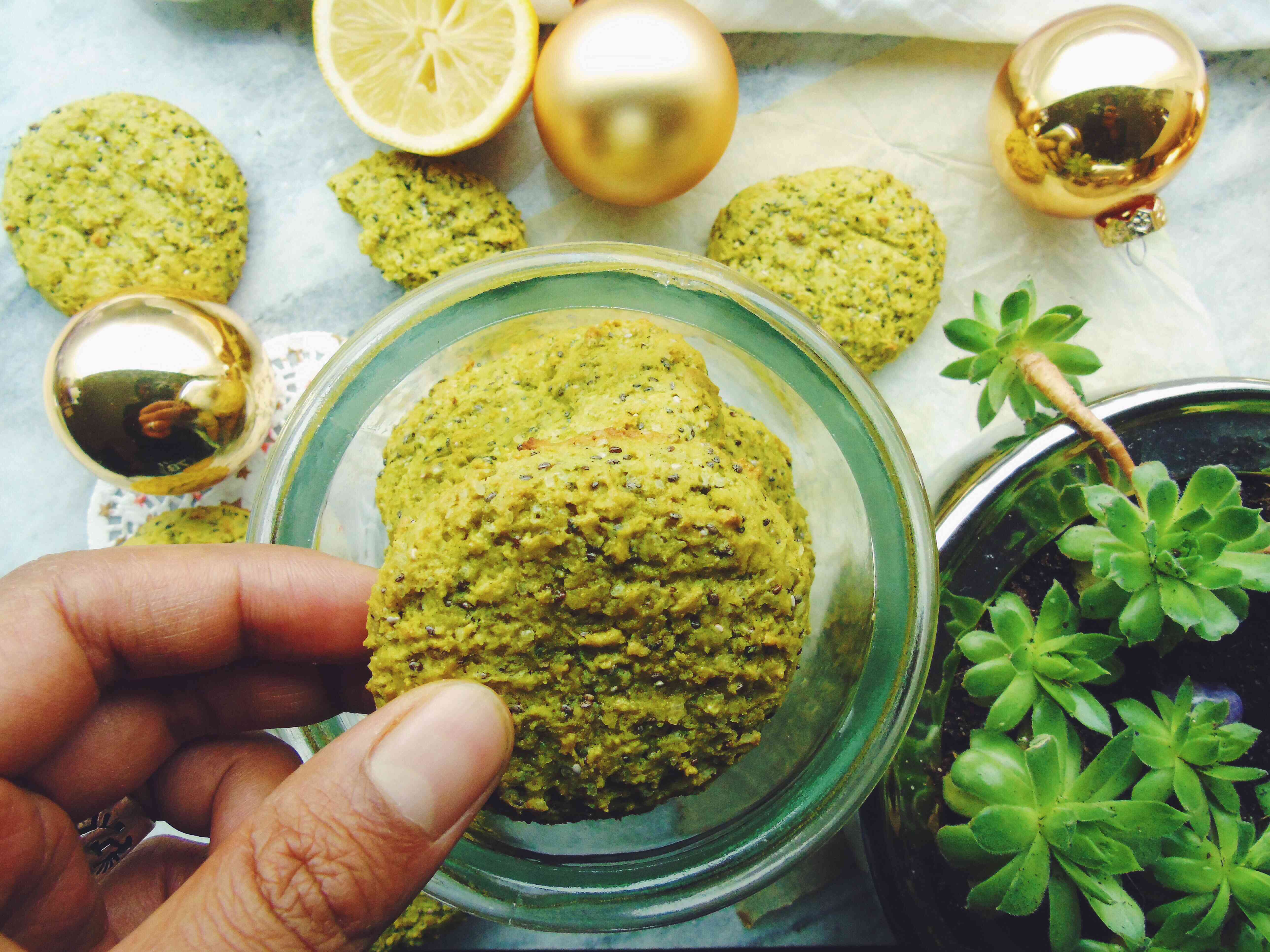 Lemon/Chia seed cookies
Ingredients
1 1/2

cup

flour

1

tsp

baking powder

1/2

cup

raw cane sugar

or other sugar

2

tbsp

apple sauce

1

tbsp

lemon juice

1/2

lemon

lemon zest

1/4

cup

chia seeds

2

tbsp

non dairy milk

1/4

tsp

vanilla extract

(optional)

1/2

tsp

spirulina and turmeric

(optiona)

5

tbsp

vegan butter/margerine
Instructions
preheat your oven to 175 celcius or 347 farenheit. whisk together the sugar and margerine until combined. Now add the non dairy milk, lemon juice/zest, vanilla extract, apple sauce, chia seeds, spirulina and turmeric. Now whisk everything together.

Now add the baking powder and flour and with a spatula combine it well (don't over mix or you'll get gummy cookies). Once everything's combined you can put the cookies on a baking tray lined with parchment paper. I used an ice cream scoop to for the cookies.

Place the cookies in the preheated oven and after 7 minutes take a for and push the cookies down (or if skip if you want teeny tiny cake bits). After a total of 17 minutes take out the cookies and let them cool down on a cooling rack (i don't have one so i constantly flipped the cookies to prevent them from getting soggy and wet.) Once the cookies have cooled completely you can store them in a cookie jar or other air tight container.