As promised I'm back this week with another quick and easy meal, a hearty bell pepper stew perfect for the colder autumn weather. Today's lunch and dinner is served and it took me under thirty minutes to whip up, with over half of it being cooking time, now that's what I call a quick and easy meal! Now my main reason for making these quick and easy recipe posts is to show you that eating healthy and vegan doesn't have to cost you too much time, we don't always have time to make rainbow sushi or unicorn dumplings, although those are some kick ass recipes if I might say so myself.
I want to encourage you to start cooking more, use these recipes as inspiration and give them your own twist as we own have different foods we like. Experiment with spices and herbs, try to be creative or keep it simple, its your call. This is the reason I always tell you to customise my recipes because it its your dish, same goes for this stew, add some coconut milk to make it more creamy, or leave out the herbs and add some curry powder! You could even ignore the bell peppers and add some mushrooms and chickpeas, It's honestly up to you to take this recipe and flip it upside down, tear it apart and use it as inspiration for something that meets your taste buds!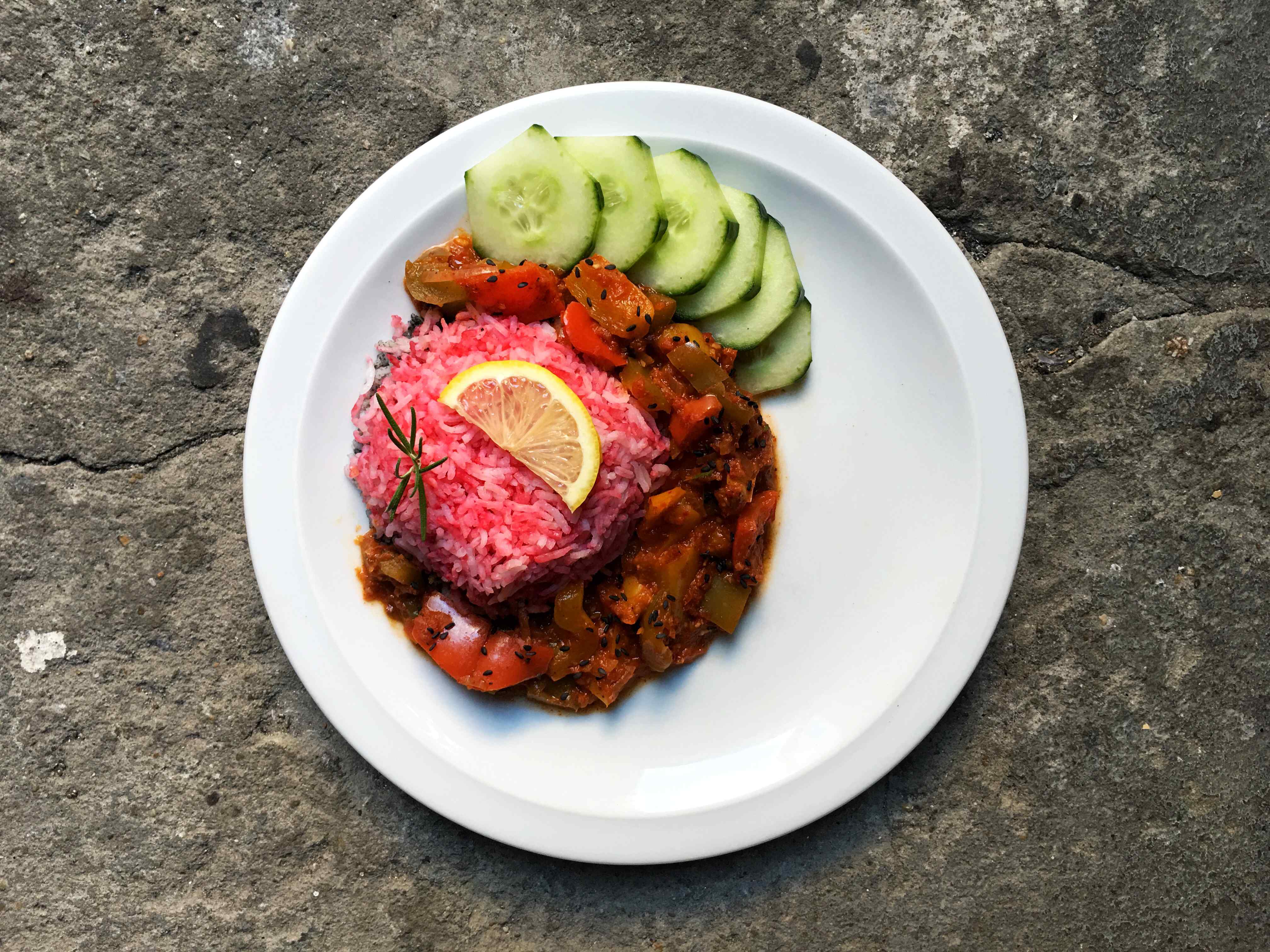 Of course I had to colour the rice pink/red with some beet powder and added some black rice coloured with black tahini on the bottom, because why not, right!? You can obviously have this with rice or maybe some bread, no rules as here!
For now I'll stick with posting an easy and quick recipe every single week, so stay on the look out to see what we'll be eating next week. Now let get cooking!
Always feel free to leave a comment below or tag me in your creations on Instagram!
Much Love.
A.J.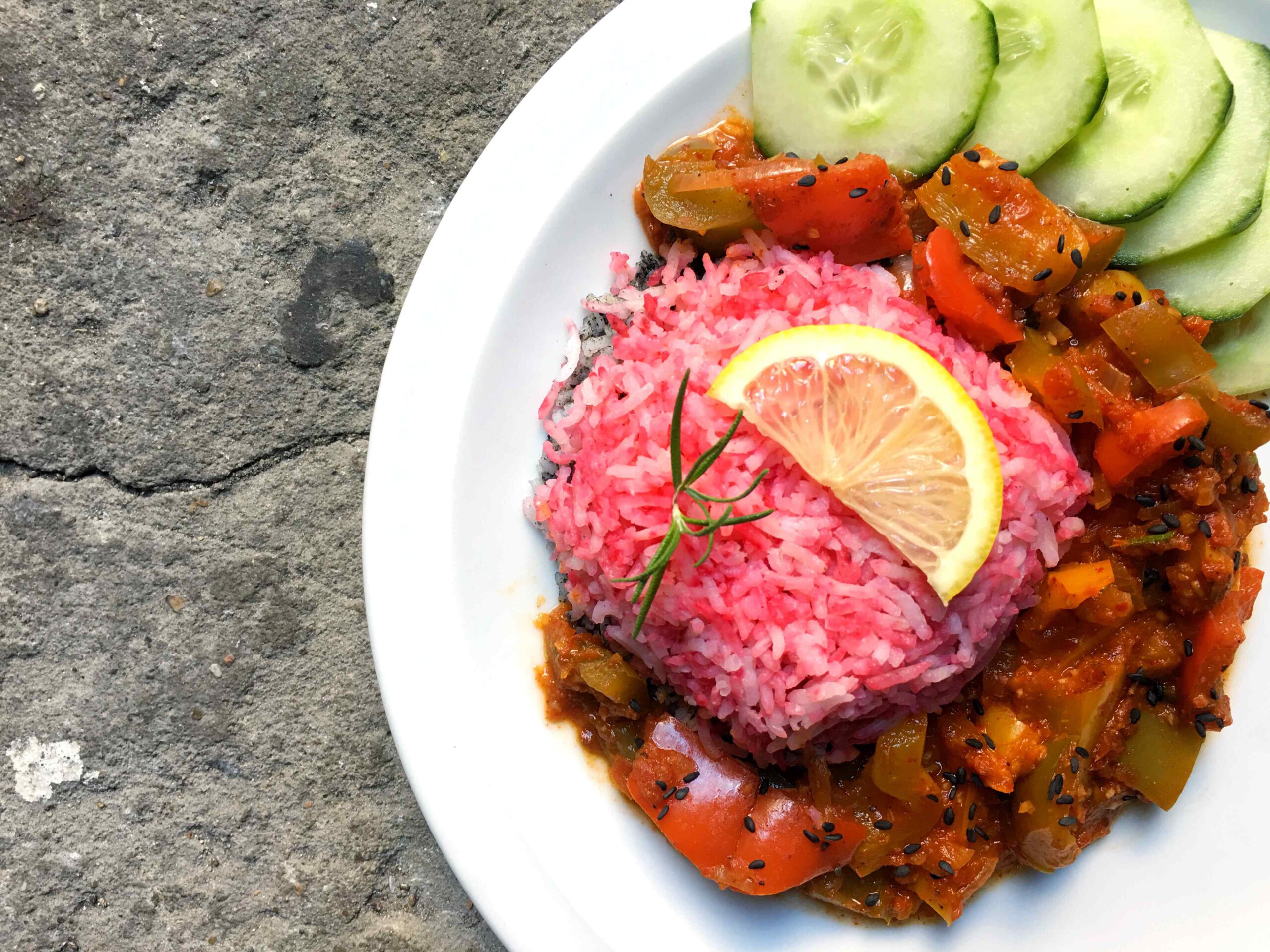 Spicy Bell Pepper Stew
A hearty bell pepper stew done in less than 30 minutes. Win.
Ingredients
3

Bell peppers

chopped

1

onion

finely chopped

4

cloves

garlic

minced

2

tomatoes

finely chopped

1

tbsp

gochugary or chilli flakes

If you can't handle hot food use less or none

1 1/2

tsp

garam masala

1

cup

water

1

sprig

rosemary and thyme

(optional)

to taste

salt and pepper
Instructions
Start by chopping the vegetables. Now add a little bit of oil to a pan and turn the heat to medium, once the pan is hot add the onion and garlic and sauté these until the onion gets translucent. Now add the tomato, garam masala and pepper flakes and let it simmer for a couple of minutes before adding the water, herbs and bell peppers. Now cook this until you're sauce has reached a preferable consistency, I personally like it a bit thicker so I cooked it for about 15 minutes. Add salt and pepper to taste. Serve this with some rice or bread.