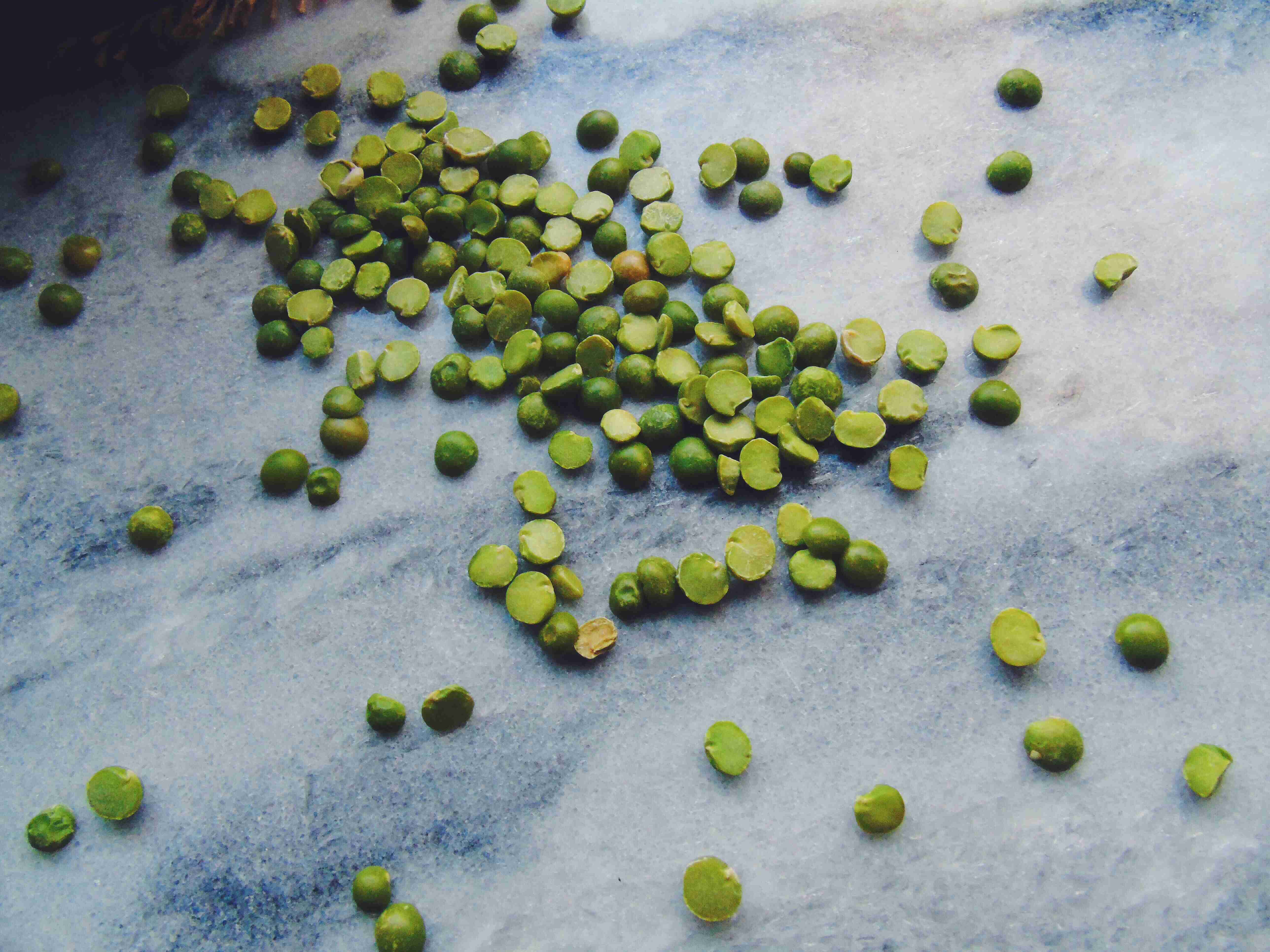 When the weather is getting colder, my food keeps getting warmer. Nothing beats a comforting bowl of soup on a cold autumn day. Split pea soup is a traditional dutch soup typically enjoyed in the winter times, when it starts freezing this soup will keep you warm. This soup is one of my favorite soups ever, so it wont come as a surprise that its impossible for me to wait till it gets winter to have some. So as soon it gets colder and the leaves are coming down i've found an excuse to make a big pot of "snert" (like we call it here in the Netherlands). traditionally people like to eat this soup with ham, sausage and all kinds of meats, but we're keeping it cruelty free so none of that and more of the green stuff! And don't be discouraged by its looks, it's (mostly) the taste that matters.
I remember that as a child when we were strolling the christmas markets, it would be snowing and super cold outside, and there would always be these stands selling hot cocoa and snert. I'd always get a bowl of soup to warm me up from the inside out, so now every time i smell and taste split pea soup i get this warm comforting feeling of winter nostalgia!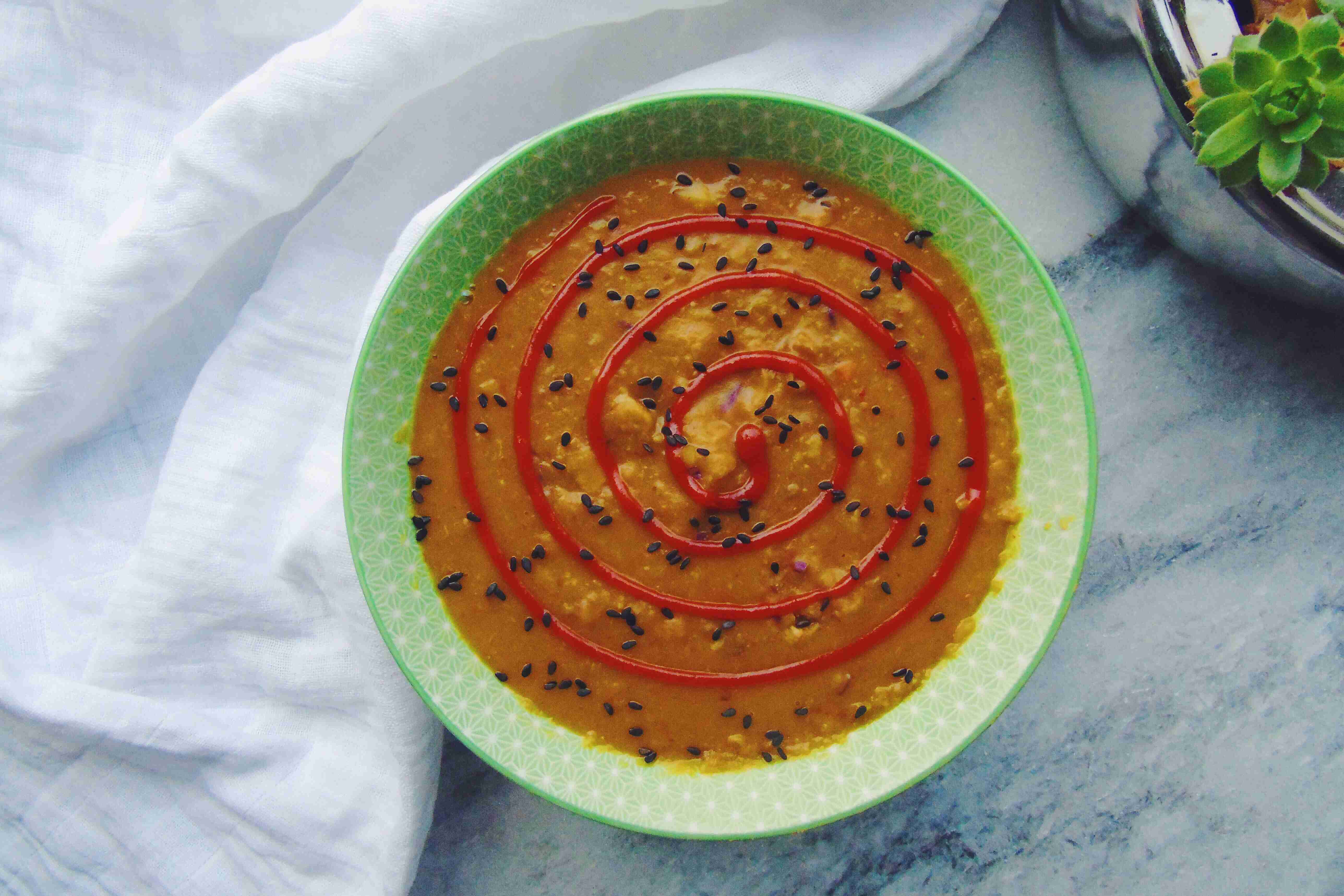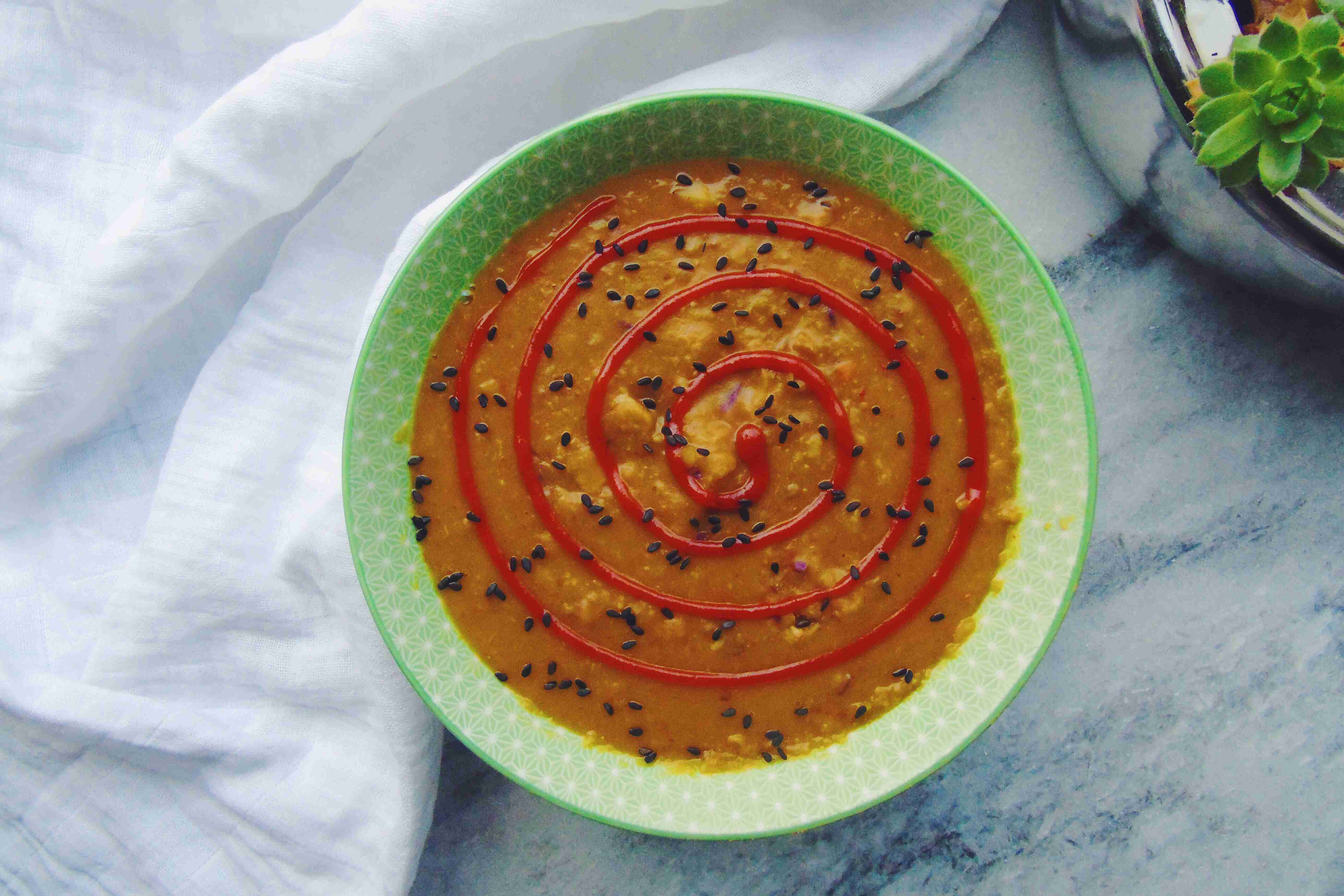 I'll be sharing a semi traditional recipe (i had to spice it up a bit) which u can use a guideline to making it yourself. The base of the soup is whats important but you can really use up any vegetable you have at home, no need to let them go to waste right? One of the veggies i always use is celeriac but if you can find it no problem just use celery, theres also no need to put potatoes, i just love to add them as a filler. Also feel free to top it with whatever, i went with sriracha because i love my food spicy and black sesame seeds, which is not at all traditional.
When you're making this soup you cant just make one serving (if your can, how?) so if you're planning on eating it the next day or even month i'll give you some tips on how to store it. If you are making a big batch of split pea soup make sure to divide into smaller batches after cooking, this will help the soup cool down faster, thus avoiding the growth of bacteria which otherwise would decrease its shelf life. You can store it in the fridge until it gets sour or you can keep it in the freezer for approximately 3 months (when freezing make sure to divide the soup in small batches).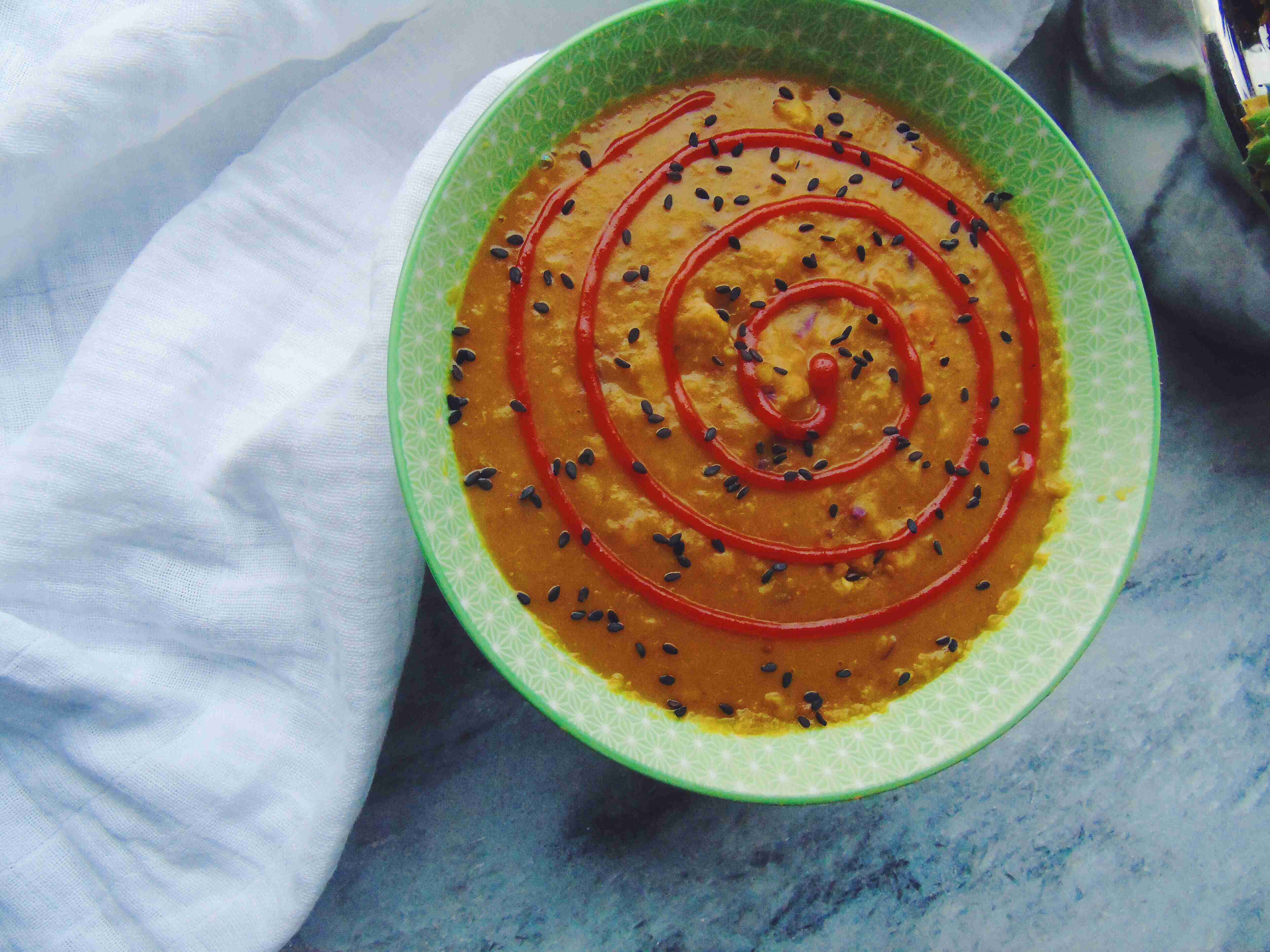 Now lets prep ourselves for winter and make a big batch of soup!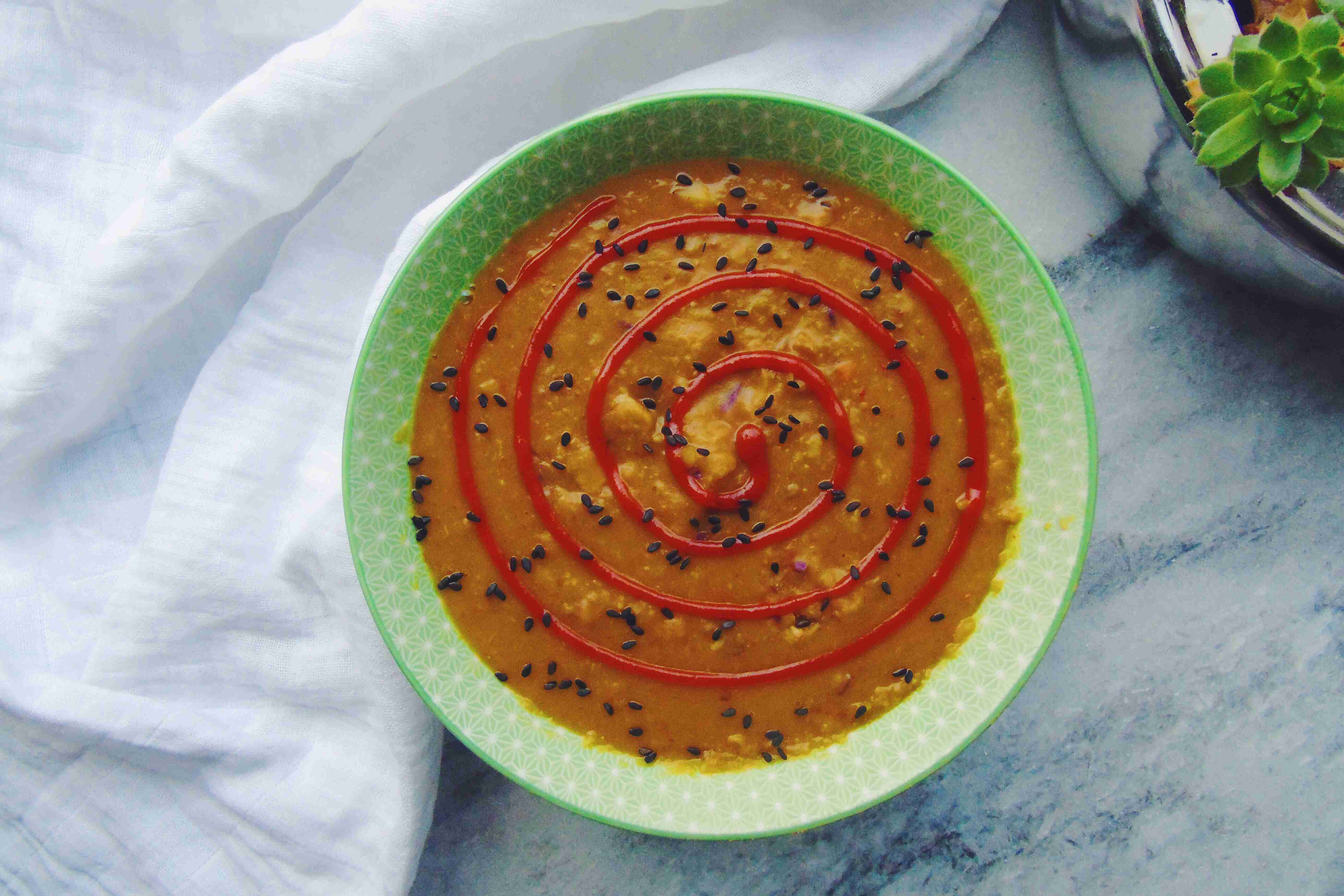 Split Pea Soup
Warm and comforting split pea soup to get you through the winter.
Ingredients
2 1/2

cup

green split peas

1/2

celeriac

1

leek

1

onion

1

carrot

1

potato

(optional)

1

tbsp

cumin

1/2

tsp

rosemary

dried

1/2

tsp

garlic powder

1

tbsp

crushed chillies

(optional)

salt

to taste
Instructions
To decrease cooking time i like to soak my split peas for a couple of hours (totally optional) I fill a bowl with split peas and cover it with more then enough water. While the peas are soaking prep the rest of your soup. Chop the onion, slice and wash the leek, chop the carrot, peel the celeriac and cut the carrot.

start by sautéing the onion and crushed chillies in some coconut oil (or water if you are avoiding oil). When your onions turn translucent rinse your split peas and add them to the pot with your carrot, leek, celeriac and potato. Give everything a good stir and add about 6 cups of water, cumin, garlic powder and rosemary (while adding the dried rosemary rub them between your fingers to release the flavours)

Now bring the pot to a boil and then turn down the heat to medium/low. leave the soup to simmer for about an hour and keep stirring from time to time to avoid the ingredients to stick to the bottom.

The secret to really nice split pea soup is to stir vigorously. This will help all the ingredients to break down better and create a really nice texture to the soup. If you want it to be silky smooth use a stick blender (i like my pea soup a bit more rustic so i never do this). You can cool the soup and refrigerate or freeze it for later use.