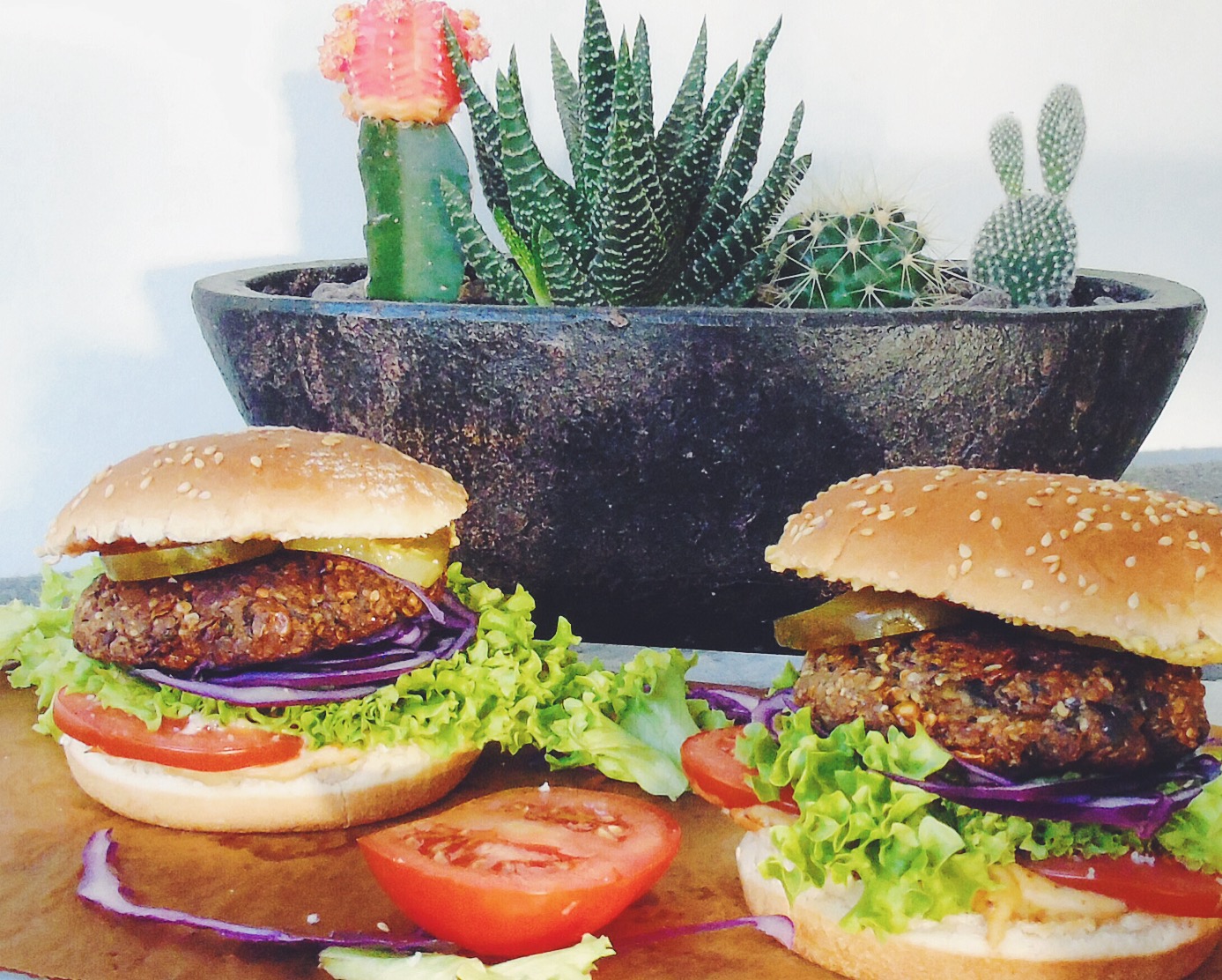 For months i've been trying to make a burger recipe that actually met all my burger requirements, which included:
Being crisp, but not hard and dry on the outside
Not dry or pasty on the inside
The burger can't look like a cookie (last couple of experiments i've heard "oh what kind of cookies are those"
My non vegan family has to like them.
And let me tell you, my non vegan family members absolutely loved them, and if they tell you that your burgers taste better then those creepy frakenburgers from mc donald's it means you've struck gold. I now finally have a burger recipe i'm pleased with.
Apart from being delicious they are also freezer friendly which makes these burgers even more convenient. All you need to do is line a cookie sheet, chopping board (or any other flat surface) with some parchment paper, and put the burgers on the parchment paper in the freezer for an hour before putting them in a bag or container, to keep in the freezer.
When you are ready to have a burger just preheat your oven to 200 celcius or 400 farenheit and bake them for 25 to 30 minutes (flipping them halfway through), and when im feeling adventurous i'll pan fry them with a little bit of oil after taking them from the oven.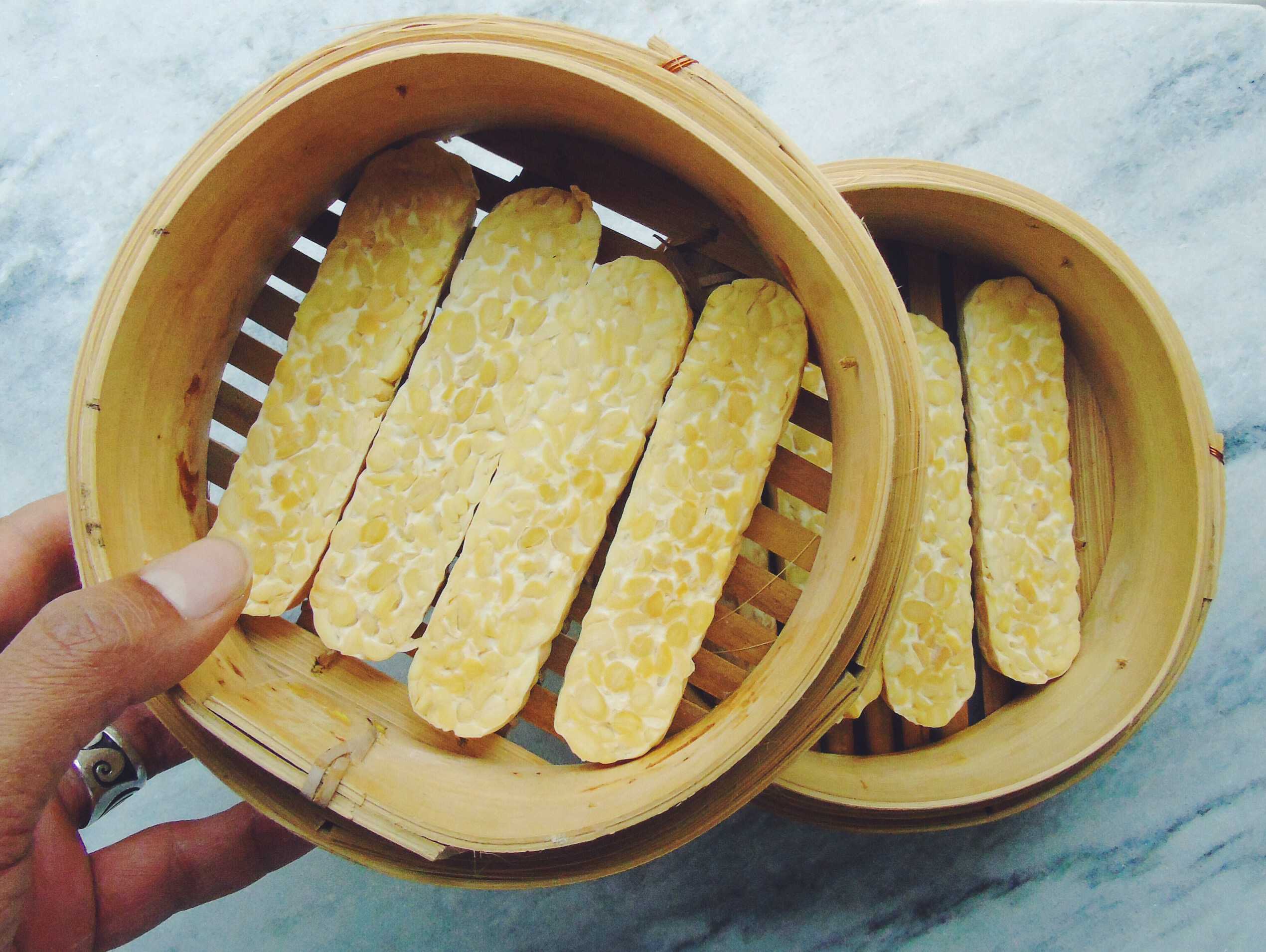 Now i know some people avoid soy, but don't be afraid of tempeh. Tempeh is a fermented soy product that is less processed than tofu and has more protein and less phytic acid. Of course i'm not a nutritionist but if you have to choose a soy product i'd say go for tempeh (or miso of course) and when i comes to soy always go for organic, trust me you don't want any of that GMO crap.
Now i know it's the holiday season but i promised you a burger recipe, so i had to deliver. But from this point forward you can expect more festive recipes coming your way.
bless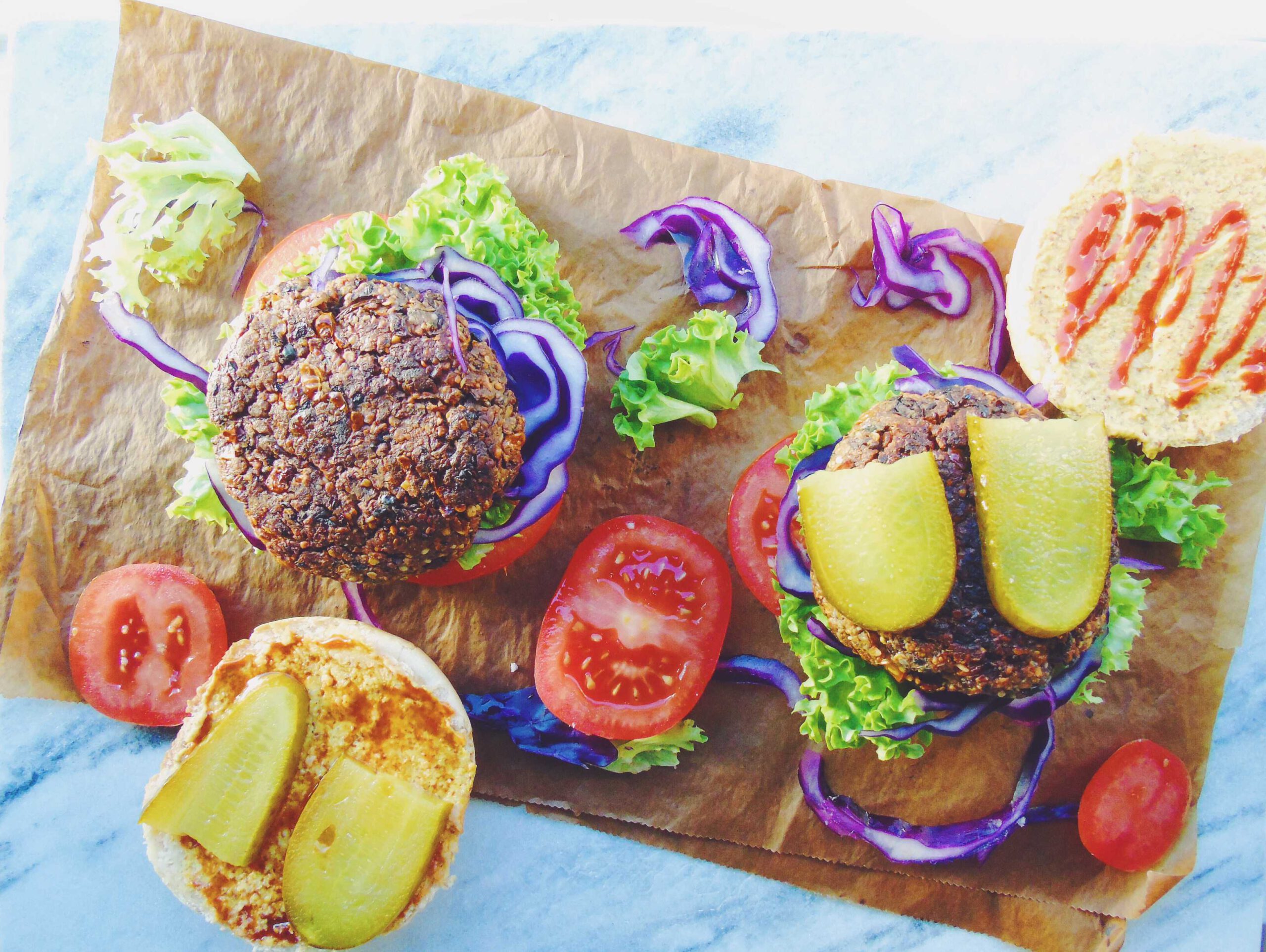 Tempeh / Black Bean Burgers
Ingredients
350

grams

tempeh

steamed

1 1/2

cup

black beans

1/2

cup

oats

1/3

cup

flax seed

1/3

cup

nutritional yeast

1/2

tsp

cumin seeds

1/4

tsp

nutmeg, coriander, all spice

powder

1

red

onion

1

cup

corn

3

cloves

garlic

1

handful

parsley or cilantro

1

tbsp

crushed chillies

(optional)

1/2

cup

hemp seeds

(optional)
Instructions
To remove some of the bitterness you can steam the tempeh for 20 to 30 minutes before using it. If you are gonna bake these burgers in the oven you should preheat the oven to 200 celcius or 400 Farenheit.

Drain the beans and place them in a big bowl and mash them

Process the oats, flax seed, nutritional yeast and spices until everything is ground up.

After you've removed the dry mixture from the food processor add the onion, steamed tempeh, corn, garlic and herbs and pulse until everything is chopped. Now add everything to the bowl of beans and mix well

Form patties out of the mixture and bake them in the oven for 25 to 30 minutes, flipping them halfway through. To cook them in a pan you can add a little bit of oil and panfry them on medium heat for 4 to 5 minutes on each side.