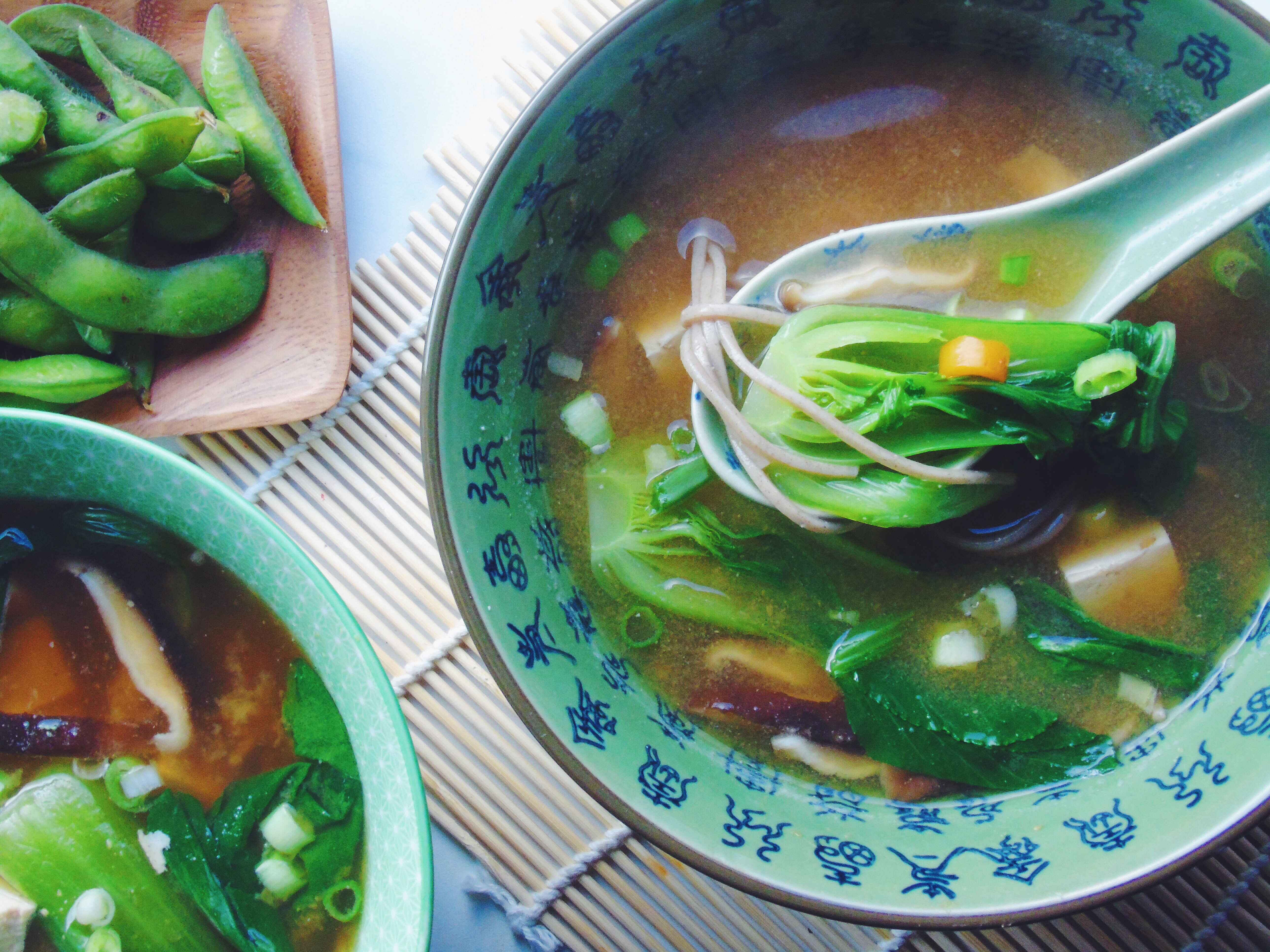 Soup, one of the many perks of the colder months! Of course i miss the sun, and tears roll down my cheeks when i think about all those delicious fruits i have to miss for over half a year, but it is all good because there is soup. Nothing beats eating a warm, comforting and flavourful bowl of soup, on those cold autumn and winter days.
Miso soup is a traditional Japanese soup and is one of those dishes you can't really go wrong with. In Japan many people eat this soup at least once a day, yes thats how good this soup is. The nice thing about this soup is that you can make it as simple or complex as you'd like. You can play around with many different vegetables, eat it with noodles or maybe you'd like to add rice to your bowl, you can even be as bold as to pour it over some steamed potatoes. There are different kinds of miso paste, you've got red, yellow and white paste. For this recipe i've used white miso paste, but you can any kind of miso paste you like.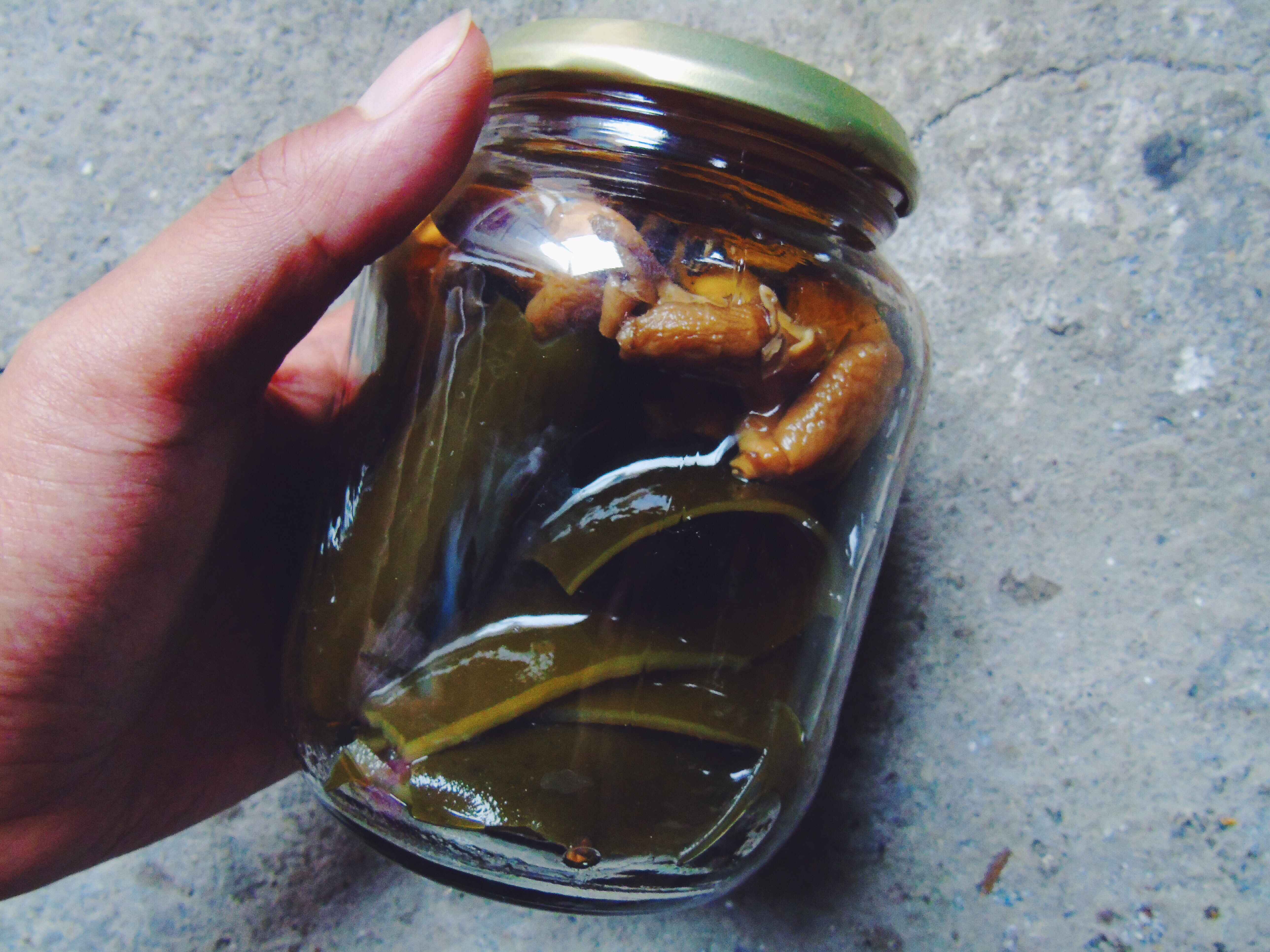 One of the ingredients you'll find in authentic miso soup is dashi, a broth commonly made from kombu (seaweed) and katsuobushi (dried fish flakes). Of course we want to make a vegan dashi, and all you need to do to make it vegan is swap the fish flakes for dried mushrooms. The dashi will add more complex flavours to the dish, but feel free to skip it if you don't have the ingredients or are short on time, you'll still have a yummy soup. You can make a quick broth by simply using some vegetable stock instead.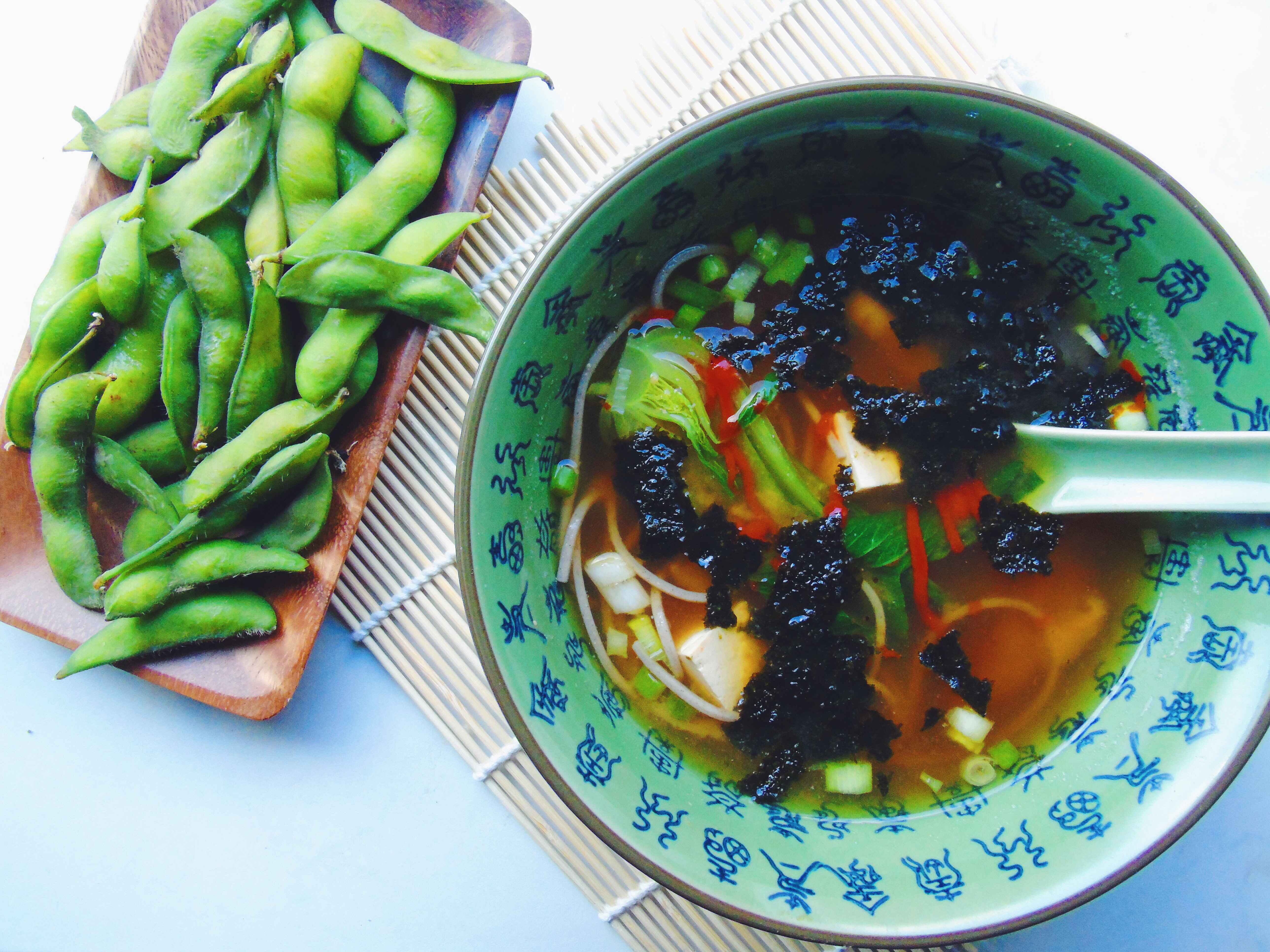 You can have this soup with many different sides, this time i went for some cooked edamame beans, but again the possibilities are endless. You can also throw some dumplings in your soup just cook them with the broth until they start to float to the top, or maybe you want to have it with some rice, its all up to you! If you do want to have some dumplings you can find some recipes here or over here.
Since the days keep getting colder and colder you can expect me to add more soup recipes these coming months. Feel free to let me know what kind of soups you'd like to see!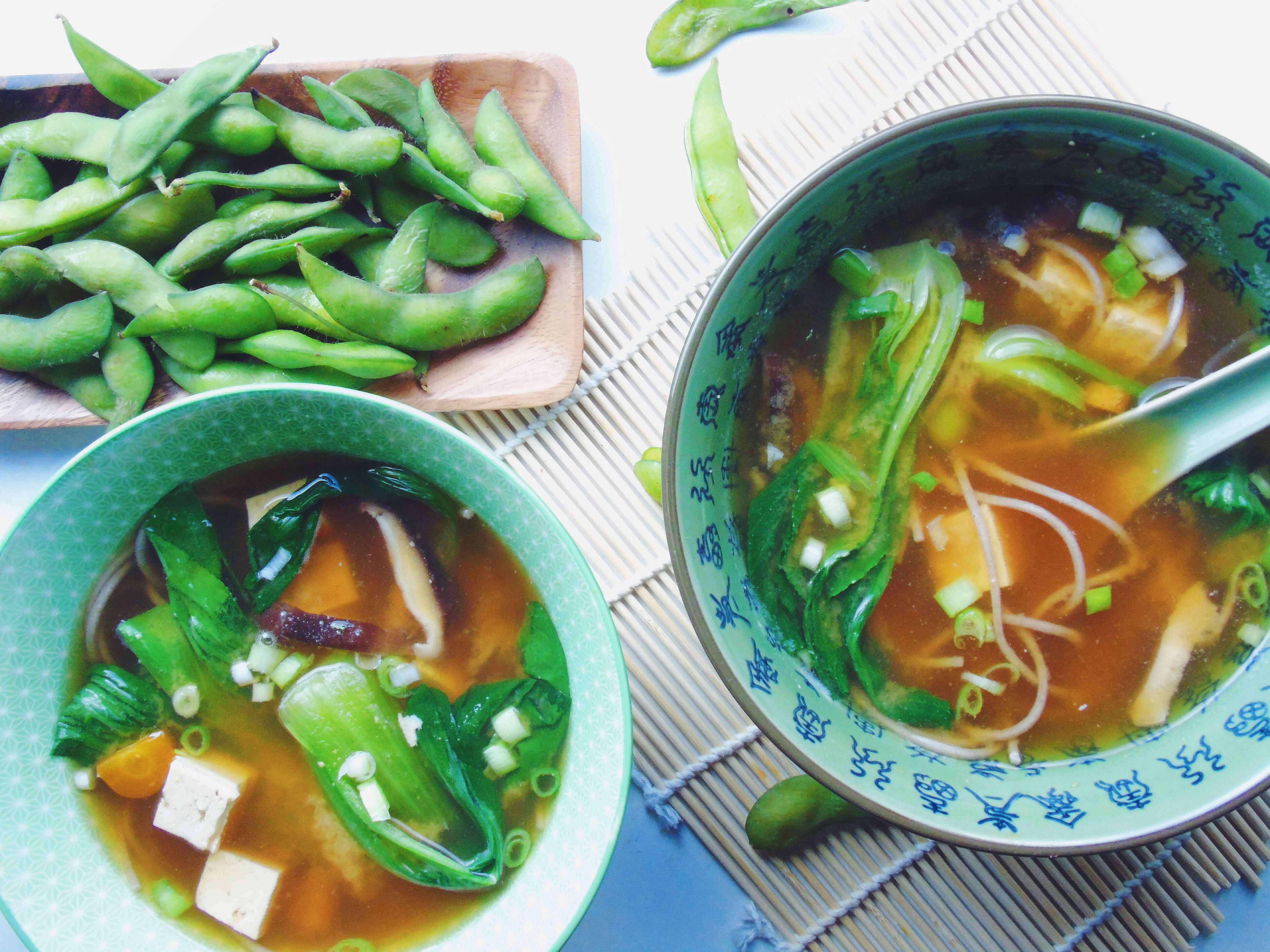 Vegan Miso Soup
Ingredients
Vegan Dashi
2

sheets

Kombu

3

Shiitake mushrooms

dried

3

cups

water
Miso Soup
3

tbsp

miso paste

i used white

1

handfull

mushrooms

chopped

1

carrot

chopped

1

spring onion

3

baby bok choy

halved

1/2

brick

tofu

cubed

1

handfull

soba noodles
Instructions
Vegan Dashi
To make the vegan dashi put the take the kombu and mushrooms and wipe them very gently removing excess grit. Now add the kombu and mushrooms to a jar or bowl and submerge them under water and let them soak in the fridge for 6 hours to overnight.

You can skip the first part all together for a faster broth, but a longer soak will give a more complex flavours. Now add the dashi to a pot and add 3 more cups of water. Turn on the heat to medium and before the water reached a boiling point remove the kombu (you really cant let it reach a boiling point cause if it does you'll get a slimy and smelly broth). Once you've removed the kombu you can let it boil and once boiling you can remove the mushrooms. You can keep the broth in the fridge for later use or freeze it into cubes. If you're making the broth for later use then u don't need to add the 3 extra cups of water to make a more concentrated broth.
Miso soup
If you didn't make the dashi you can make a simple broth by adding some vegetable stock and some vegetables to 6 cups of water, otherwise just use the broth we just made. To the broth add the carrots, mushrooms, tofu, bok choy and turn on the heat to medium. Of course feel free to add other vegetables like onions, spinach, daikon, ginger etc. While making the broth you can also make some noodles if you'd like.

We don't want to boil the miso, since this will kill most of the probiotics that our bodies love, so put the miso paste in a seperate bowl and add enough of the hot broth to dissolve the paste.

Once your broth is done cooking turn the heat to low and add the miso. add your soup to a bowl add the spring onion and noodles and you're ready to eat. You can also top your soup with roasted seaweed, sriracha or other toppings you'd like.