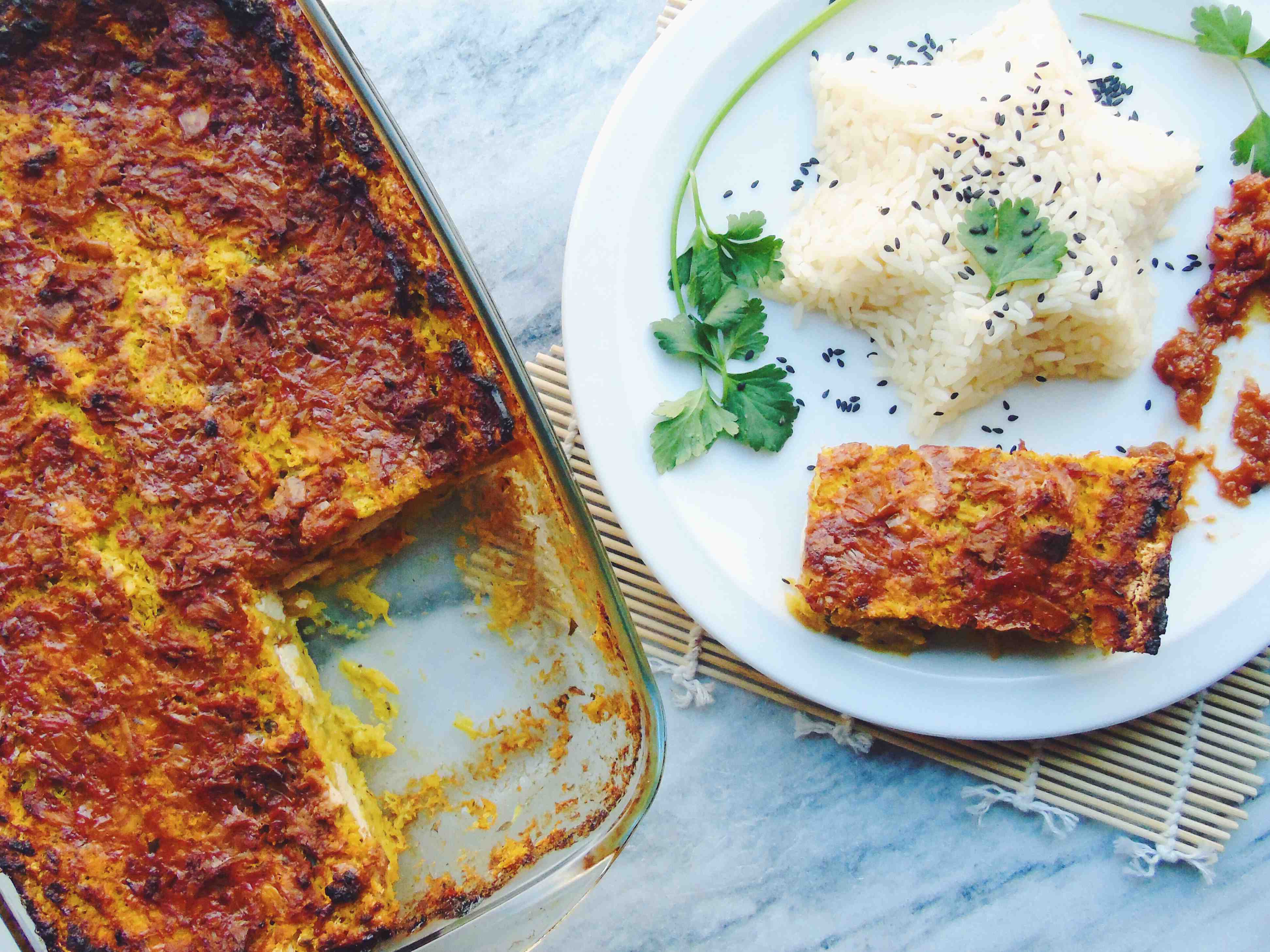 My birthday is coming up soon and since a surinamese birthday just isn't complete without a delicious pom i decided to veganise one of my favorite dishes ever. Pom is a traditional surinamese dish that is a staple on most surinamese birthdays. Traditionally pom isn't vegan because they put chicken in the dish and use the sauce to top the pom. I tried to make it using tofu and was scared i'd ruin the dish, but it turned out amazing! So if you're looking for a new exotic dish to try don't look any further, i've got you covered.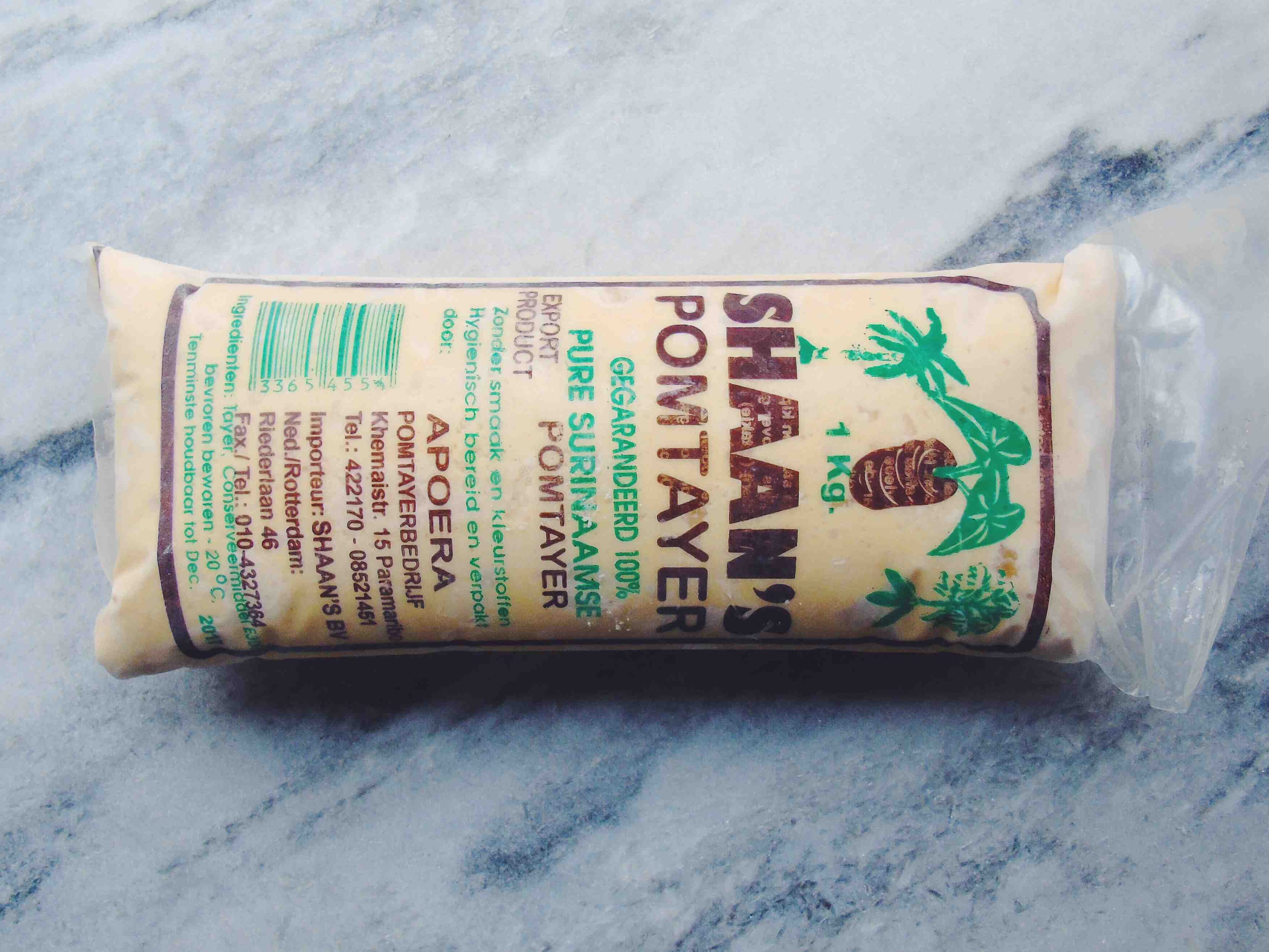 The main ingredient in pom is pomtayer also known as yautia or malanga, which is a tuber found in south america. Pictured above is the pomtayer i used for this recipe, which you can find in most freezer sections at a surinamese toko or asian grocery store when you're in the Netherlands and Suriname. Outside of the Netherlands and Suriname it might be challenging to find this frozen grated pomtayer or pomtayer in general, don't worry as you could use grated taro as a substitute.
When this dish was first introduced by the Portuguese/Jewish plantation owners it was made with potato, but potato wasn't commonly available in Suriname so they started making it using pomtayer instead.
Pom is great served with rice and vegetables or you can make a "broodje pom" by putting the pom on a bread roll with some sambal and pickled cucumber. I simply love this dish and ate a lot while testing the recipe (win) even my nephew couldn't resist! This dish is definitely birthday approved.
If you're gonna make this dish or ever ate it before i'd love to know how you liked it. I'm working on more surinamese dishes which i'll be sharing in the near future, so stay tuned cause more tropical dishes are coming your way!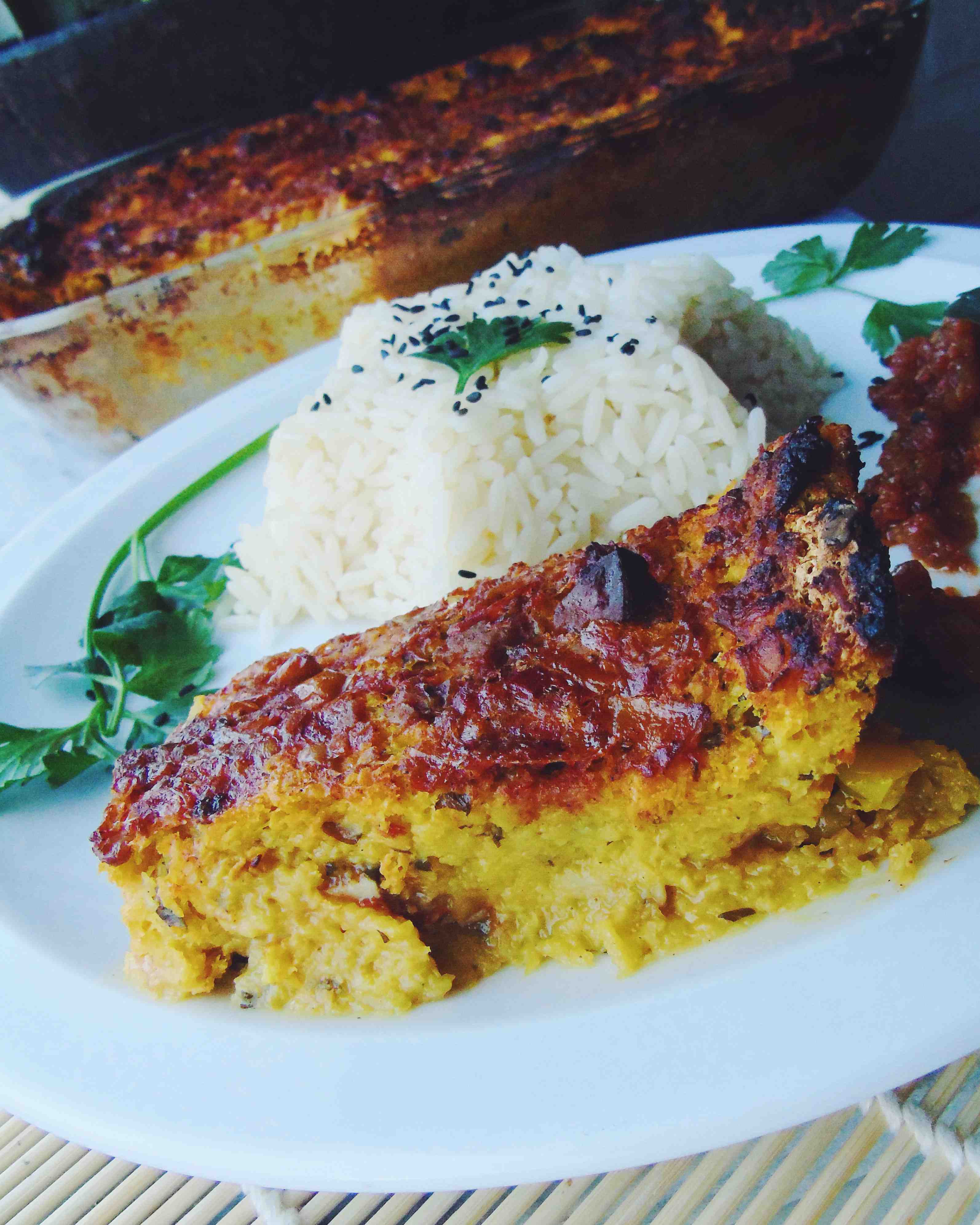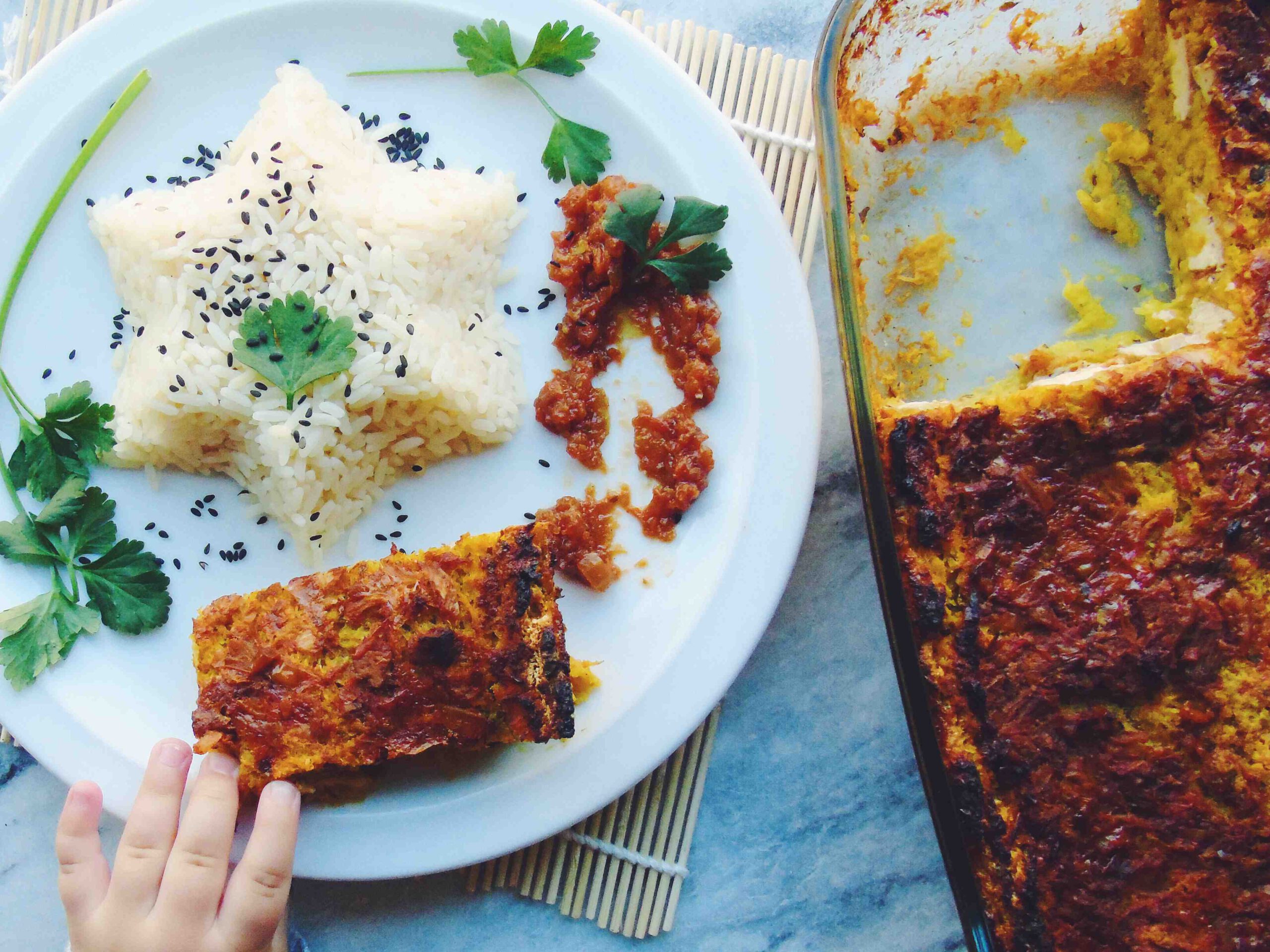 Surinamese Pom
A traditional surinamese oven dish.
Ingredients
Pom
1

bag

pomtayer

or 1 kilo grated taro

1 big

handful

celery leaves

chopped

3

tbsp

sugar

1

lemon

juice

1

orange

juice

3

tbsp

piccalilli

3/4

tsp

5 spice

salt + pepper

to taste

3

tbsp

vegan butter/margerine
Tofu
1

brick

tofu

drained and cut in cubes

1

onion

chopped

6

cloves

garlic

3

tomatoes

pureed or finely chopped

1

tbsp

soy sauce

1/2

tsp

all spice

1 1/2

tsp

vegetable bouillon

or vegan chicken bouillon

1/2

tsp

5 spice

1

hot pepper

i used adjuma

1 1/2

cup

water

1

tbsp

sugar

(optional)
Instructions
Tofu
Start by sautéing the chopped onion and garlic, after about 3/4 minutes add the tomato, chopped pepper and the spices and cook for another minute over medium heat. Now add the tofu and soy sauce and add 1 cup of water, let it simmer on low. Now add salt and pepper to taste

While you let the tofu simmer you can start to make the pom. keep stirring the tofu every couple of minutes to prevent sticking on the bottom. Once most of the moisture has evaporated add 1/2 cup of water and let it simmer for another 10 minutes before turning of the heat. You want to have a little bit of sauce to top the pom with.
Pom
Preheat your oven to 175 degrees Celcius or 347 Fahrenheit. Once your pomtayer has thawed out place it in a bowl and add all the chopped celery leaves, sugar, lemon + orange juice, 5 spice and piccalilli and salt to taste. Give everything a big stir and make sure everything is mixed together. If you cant get pomtayer you can use 1 kilo of grated taro root.

In a greased oven dish add half of the pom mixture, top this with the tofu, but safe the sauce.

Top the tofu with the remaining pom. Top it all of with the sauce and a few bits of vegan butter or margarine (maybe you could use coconut oil) Place them pom in the preheated oven and cook for 90/100 minutes, you can rotate the pom halfway through so front and back get equal heat.

When u poke it with a fork or skewer and its a little bit firm you are done! sever this with some rice and vegetables or put it on a bread roll with sambal and pickled cucumber.