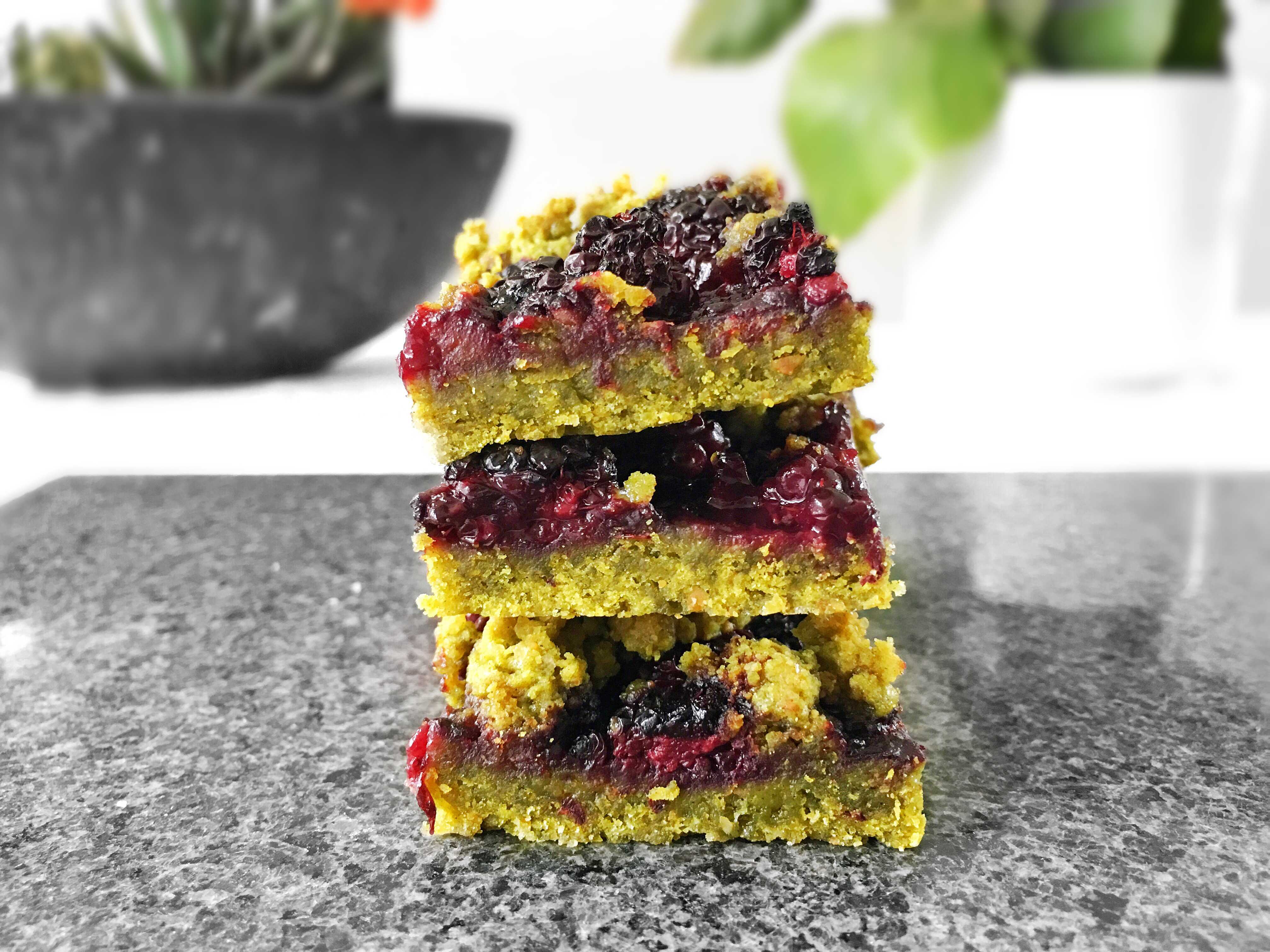 To celebrate the one year anniversary of this blog I'll be sharing some indulgent and some healthy dishes so we can all celebrate together! This recipe will be a little more on the indulgent side of the spectre, but sometimes I just need a little
junk. After a tiring week I felt like indulging myself with something scrumptious (I'll make up for it with some juices), and for a while I've been craving something fruity and baked, so the second it was Friday afternoon I decided to use my off time to do just that. As my fruit of choice I went with blackberries, because I've been craving a baked blackberry treat for a while now, I am very specific when it comes to my craving!
These bars are the first of many celebratory dishes that I will be sharing this month, and of course I'll wont be letting anyone out of the festivities, if you are gluten intolerant to don't want any added sugar or fat, or maybe enjoy living a raw vegan lifestyle, there will be a recipe for you as well, so keep your eyes peeled for those.
Recipe Blackberry Bars
---
Ingredients:
1 1/2 cup flour
1/2 cup sugar (try using raw cane sugar or coconut palm sugar)
1 tsp spirulina and turmeric (optional to add colour)
1/2 tsp almond extract (or vanilla if you'd prefer that)
8 tbsp vegan butter or coconut oil
2 tbsp peanut butter
250 gram blackberries (I used frozen)
Directions: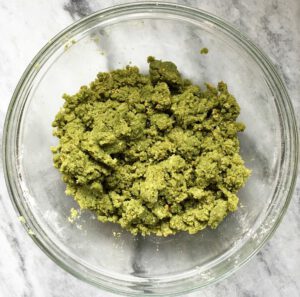 Preheat your oven to 175 degrees Celcius or 350 Farenheit.
In a bowl mix the flour, sugar and optionally the spirulina and turmeric.
To this add the vegan butter, almond extract and peanut butter and mix it (with your hands) until you get a crumbly dough.
Cover a baking dish with parchment paper and use about 3/4 of the dough to make the crust, raise the edges a bit and place the blackberries on top of the crust, now crumble the remaining dough on top of the blackberries and place the dish in the oven.
After about 45 minutes you can remove it from the oven and let it cool down completely, cut them in bars before they are completely cooled down. Keep in mind that the blackberries I used were half frozen the moment I placed it in the oven so if you're using fresh blackberries check your dish after about 35 minutes and take it out when the crust gets a bit golden on the edges.
---
Now warm up your oven and lets share some blackberry goodness! You also might notice that the format of this and the post before are a bit different. I'm experimenting with different styles, but I think I'll go back to the original recipe format. Let me know what you think about it in the comments below.
As usual feel free to customise these to your own liking by adding different kinds of fruits like raspberries and strawberries, or maybe you want to leave out the spirulina and turmeric and keep the dough white, there are no rules!
If you make this dish leave a comment below to let me know how you liked them, or tag me in your creations on my social media accounts.
One Love,
A.J.