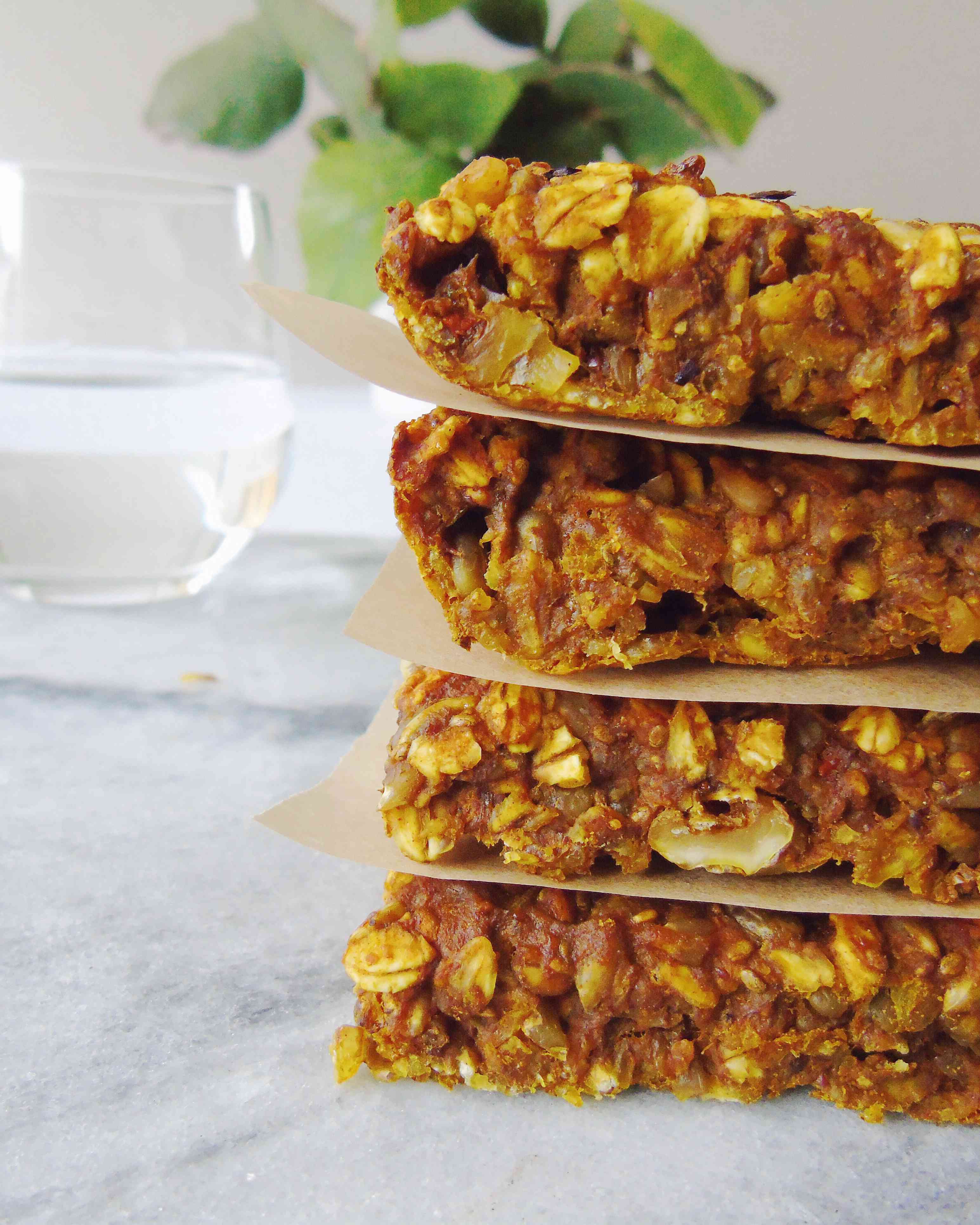 For a while now I've been trying to eat more "clean", while not being to strict on myself. One thing I've noticed is that when there are clean and healthy snacks lying around the house, it's easier to ignore those junky foods that keep eyeballing me, and it's not like I can completely get rid of them because most of them aren't even mine. So you can expect a lot of clean, healthy and yummy recipes (although most of my recipes aren't junky at all).
I wanted to get my oatmeal in the form of a bar and that's how these bars were born. Now that the weather is getting warmer so big bowls of warm oats aren't as appealing to me as they are during the colder periods, but I still want the benefits of eating a good bowl of oats.
They keep me full and satisfied in the mornings and of course a very clean breakfast!
Oatmeal is very customisable, you can literally adjust it to your own liking.
It's inexpensive.
You can scrub your face with them, I'm not even kidding.
These are just a few reasons why I enjoy my oats, now I want all of that stuffed into a bar! Now I do not recommend eating just one of these bars for breakfast, eat some fruits with to make it a meal.
These bars do not include any syrups, the only sweetener I used was bananas, if you want more sweetness you can add raisins or more goji berries. This makes it a perfect treat for when you are trying to avoid overt sugars and oils.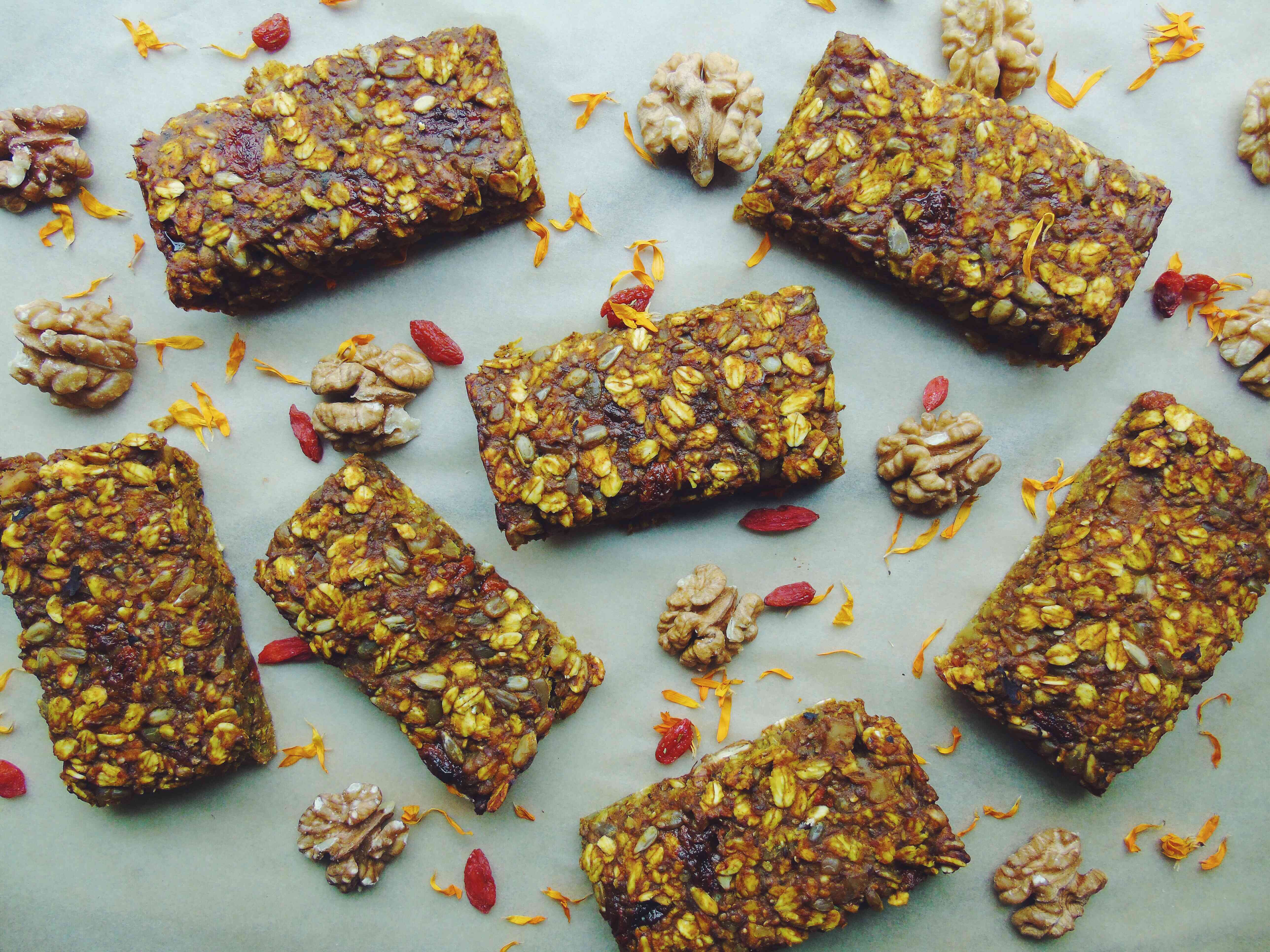 The base to this recipe are the bananas, flax seeds and oats, all the remaining ingredients are just because I like them or for nutritional value. This means that you can customise these bars to your own liking, just like a big bowl of oats.
I used turmeric to make them nice and golden and because I love its beneficial properties, you can't even taste the turmeric. You can absolutely use other spices like cardamom, anise, clover and all spice to name a few. Instead of using walnuts you can use nuts like cashews, pecans and brasil nuts, and if you have a nut allergy just skip those and add coconut. Another ingredient you can swap are the goji berries, if you don't have them just use raisins instead, or even mulberries. These are your bars, you get to decide what goes inside them.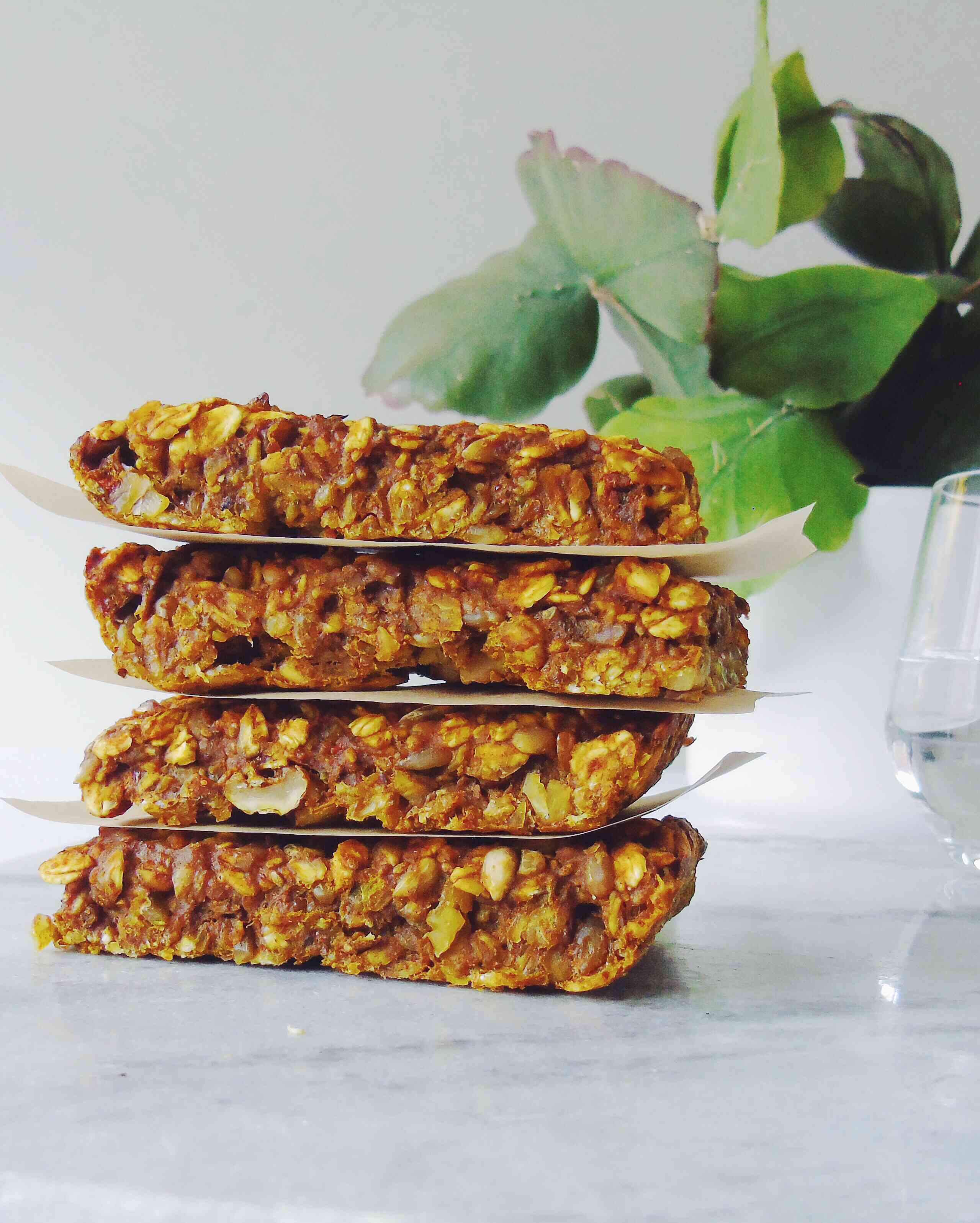 If you like soft (but firm) and chewy bars you should really give these a try, they were a winner in my household. Give them a try and let me know how they turned out. If you tweak the recipe post a picture on Instagram and tag me, I'm curious to see your creations!
Bless,
AJ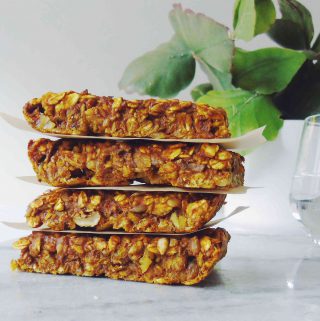 Golden Power Bars
Ingredients
2

bananas

very ripe

1

tbsp

peanut butter

2

tbsp

flax seeds

ground or broken

1

tbsp

chia seeds

1

tsp

cinnamon

1/2

cup

sunflower seeds

1/2

cup

walnuts

chopped

2

tsp

turmeric

powder

1/4

cup

goji berries

1 1/2

cup

oats
Instructions
preheat an oven to 150 degrees Celcius or 300 Farenheit In a bowl mash the banana and mix it with the peanut butter, flax seeds, chia seeds, turmeric and cinnamon.

Once that has been mixed well you can chop the walnuts (or other nuts like pecans) and add the remaining ingredients.

Now line a baking dish with a piece of parchment paper and fill it with the mixture. Flatten it and at this point you can cut them in your desired shapes. Bake them for about 45 to 50 minutes (just make sure the top doesn't burn). When you take them out of the oven place them on a cooling rack to completely cool. After they have cooled down completely store them in an air tight container.