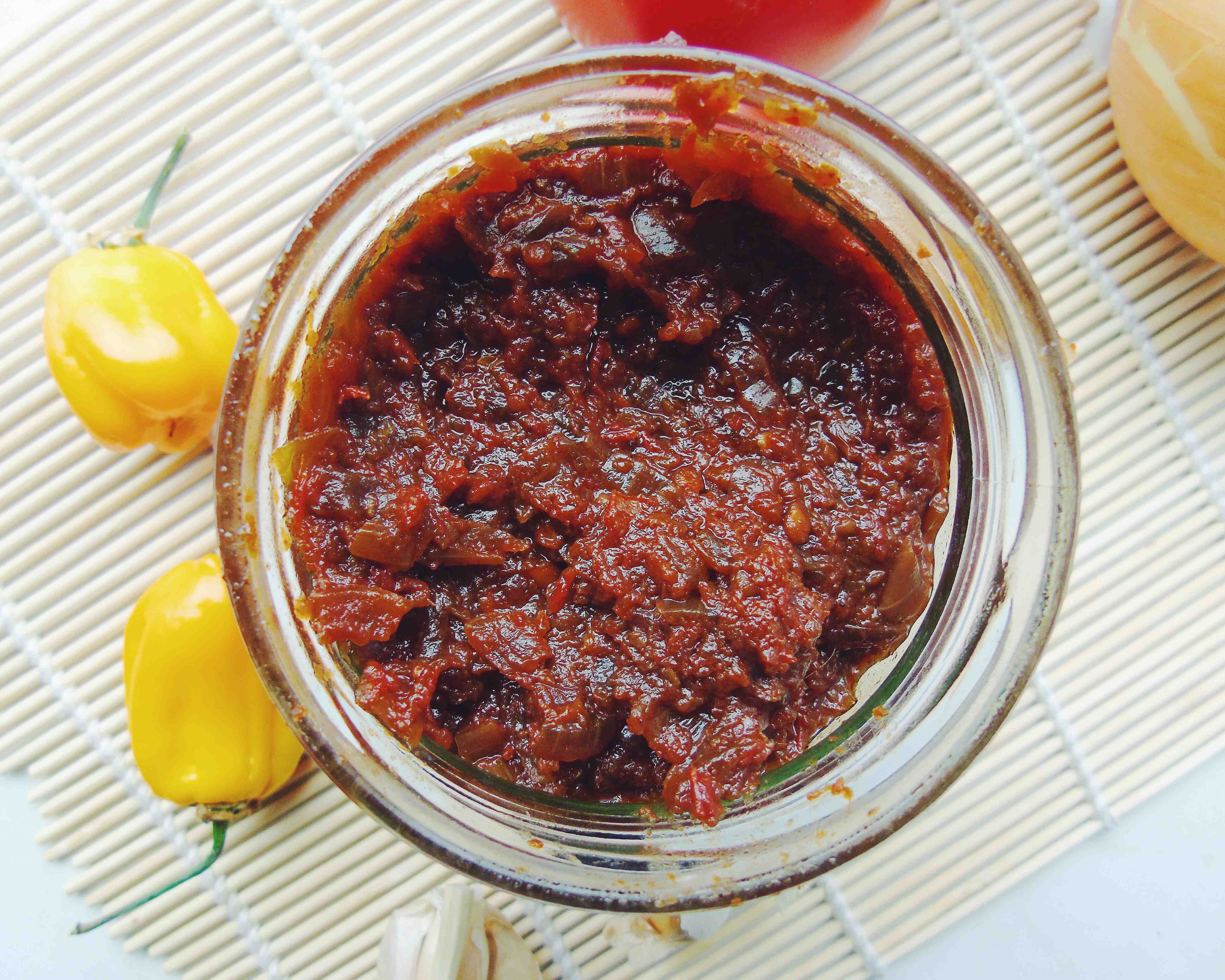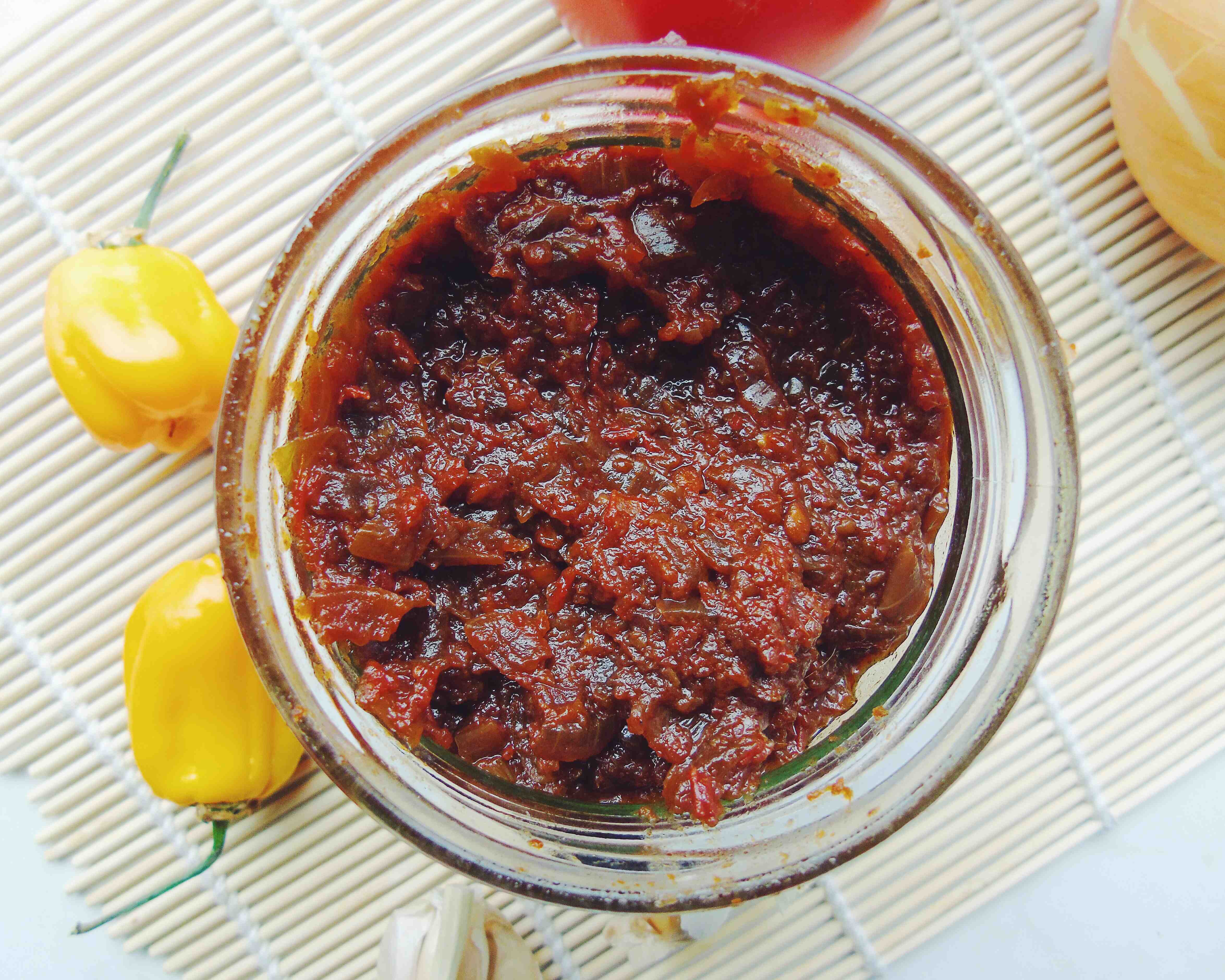 As a semi tropical boy I've always had a love for spicy food and with spicy I mean HOT foods, very, very hot foods. Not everyone likes spicy food like me, so whenever I'm cooking for someone other then myself I tend to use little to no peppers at all, but rather have a hot sauce on the side.
As much as I like sriracha, gochujang and all the other hot sauces, there is one that will always have a special place in my heart, the surinamese sambals I used to eat growing up. There are many different ways of making sambal, and this is one of my favourites, and super spicy of course. My favourite pepper is the adjuma pepper, I loved this pepper so much that as a kid I'd even put it on my sandwiches, my stomach must be lined with iron because these peppers are no joke, they are feisty!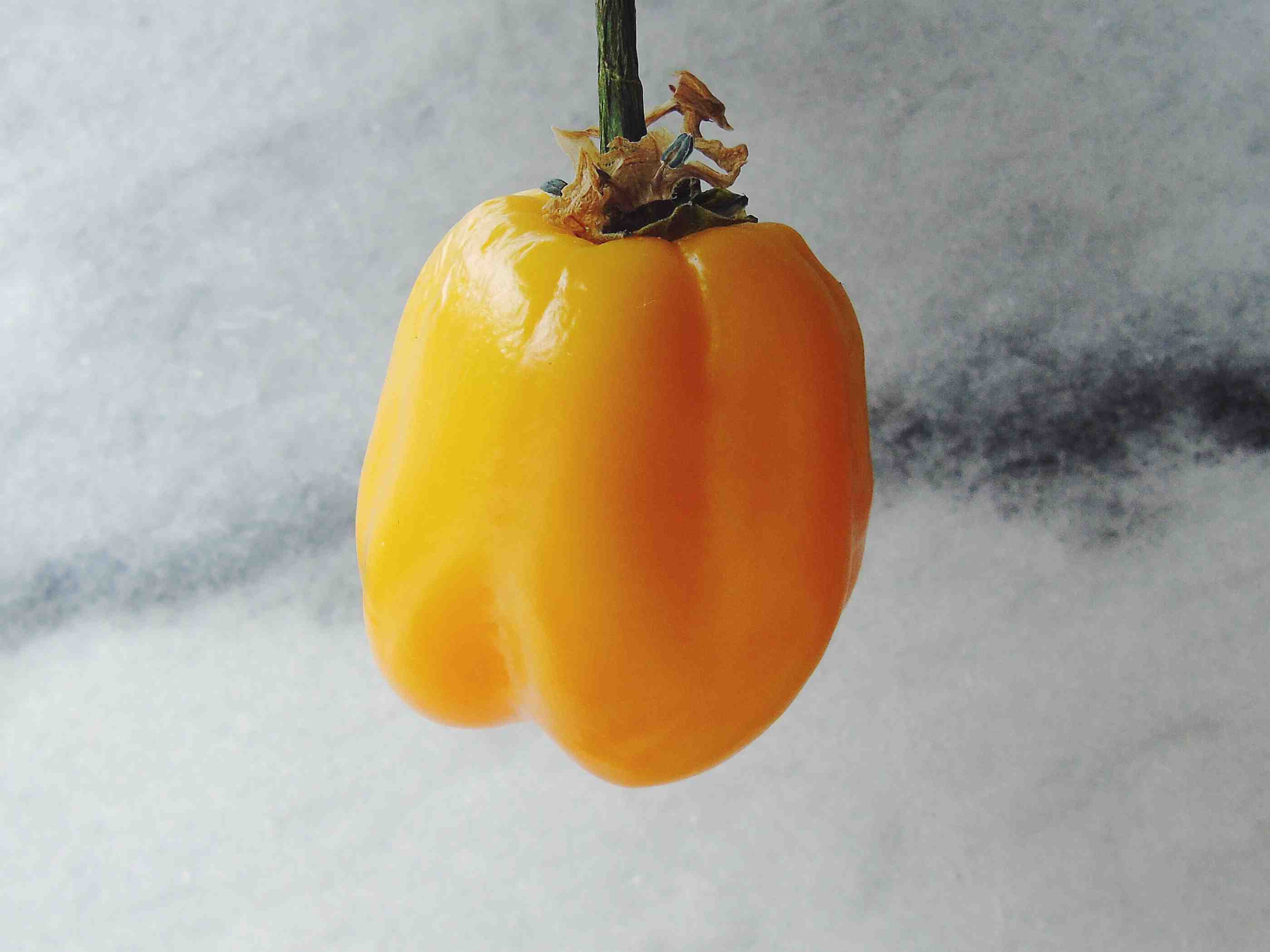 Now this will not be a traditional surinamese or asian recipe, but definitely inspired by both those cultures. In traditional asian sambal recipes they often use red chilli peppers and in surinamese sambals they use adjuma or Madame Jeanette peppers. Sambal is also often made using shrimp paste or fish sauce (depending on the type of sambal you're making), but of course we don't use that over here! You can also find lots of spices or in some types of sambals, but I chose to make it very easy and simple to make using ingredients i'm sure everybody can find.
You might not be able to find adjuma or Madame Jeanette peppers, which wont be a problem, you can also use habanero or other hot peppers. you can also add other ingredients to customize your hot sauce to your own liking like ginger, tamarind paste, lime juice or scallions to name a few options.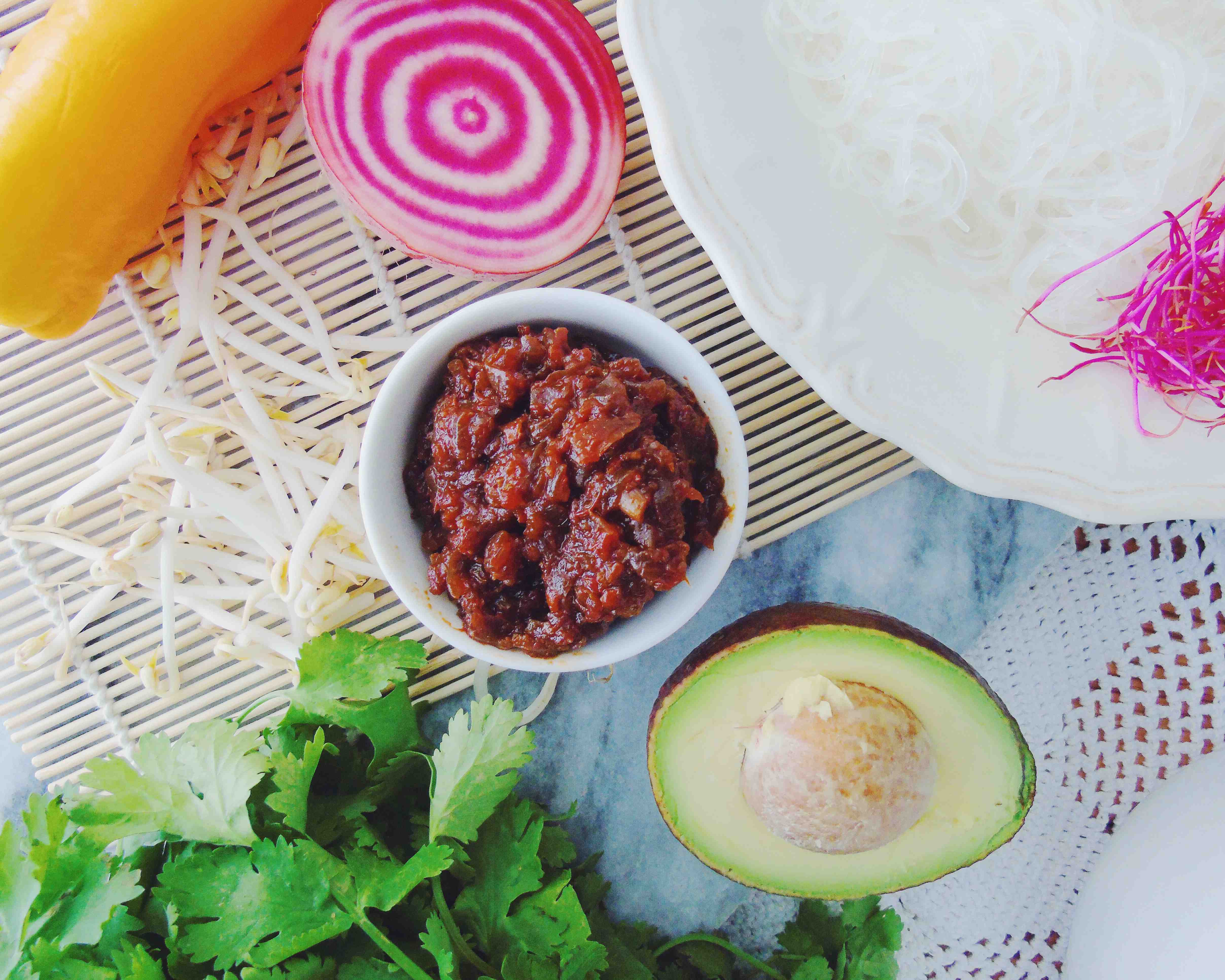 I love to eat this hot sauce with things like rice, roti, noodles, bread, actually anything savoury to be honest.
If you like you food hot and spicy you should definitely give this hot sauce a try. If you try this recipe let me know how it turned out and if you used any other peppers or ingredients.
One Love.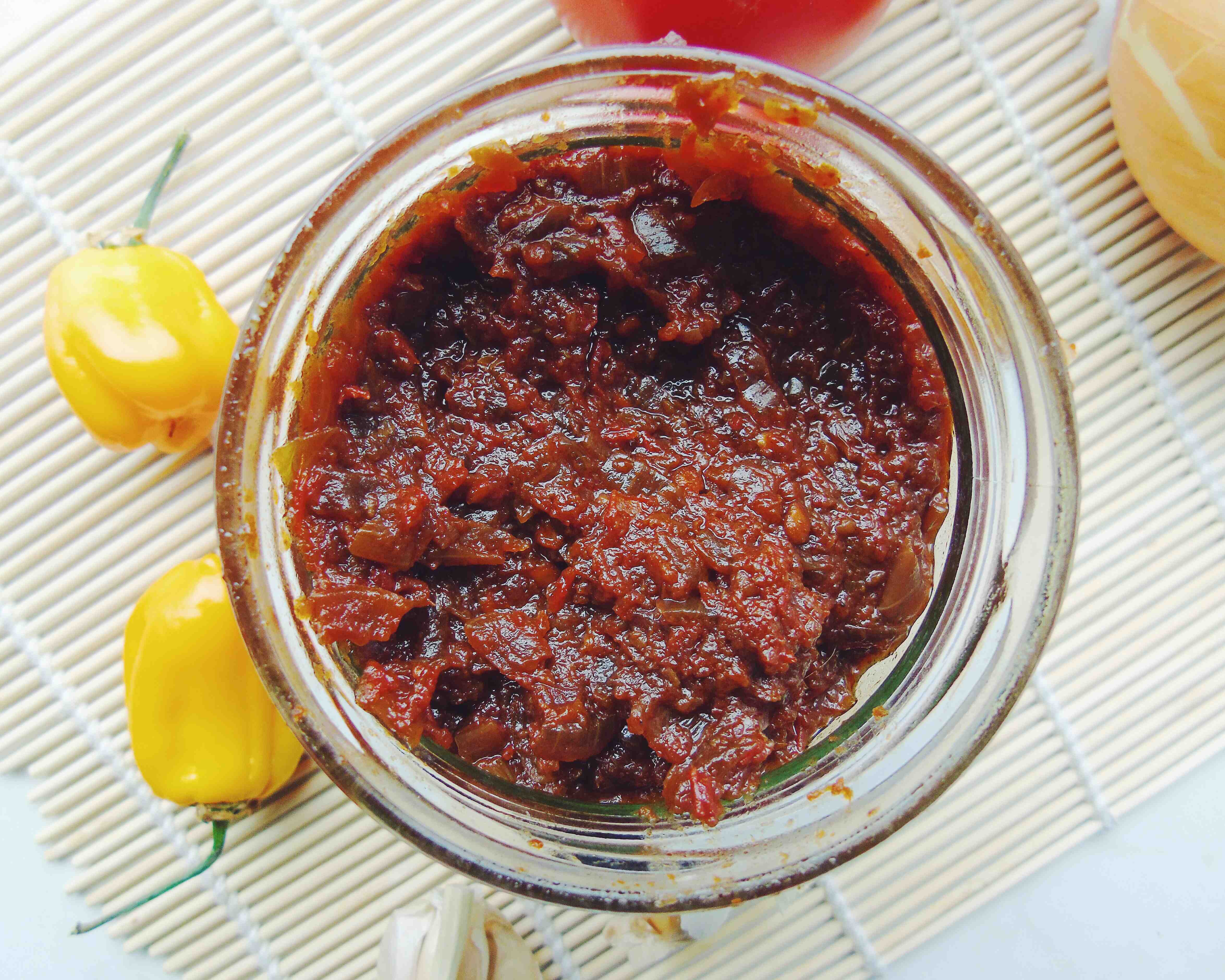 Sambal - Hot Sauce
A very hot sambal for those who like things spicy!
Ingredients
2

onions

chopped

1

head

garlic

3

adjuma peppers

or 1 if you can't handle to much heat

6

tomatoes

blended or finely chopped

1

tbsp

soy sauce

3

tbsp

sugar

1/2

tsp

all spice

(optional but highly recommended)
Instructions
Chop your onions and mince a whole head of garlic. Now in a (bullet) blender, blend the tomatoes with the peppers, or if you don't have a blender finely chop them both. Now heat a pan with some oil on medium/low and sauté the onions and garlic for about 5 minutes. After sautéing the onion and garlic add the remaining ingredients and let it simmer for about 50 minutes, or until most of the liquid has evaporated. You should be left with a