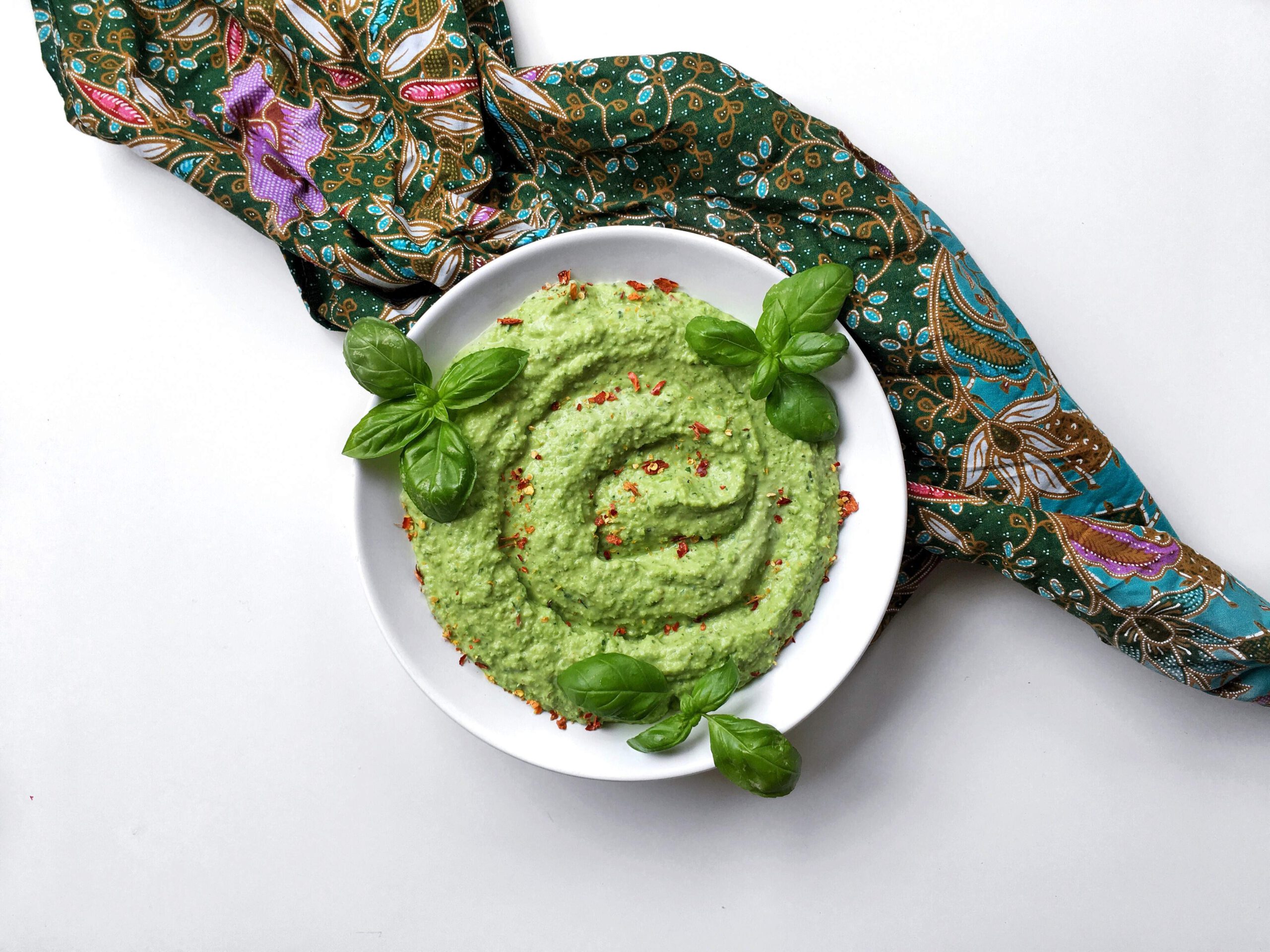 Garlic & Basil Pea Spread
This savoury pea spread packs a punch!
Start by bringing a pot of water to a boil and cook the frozen peas for about a minute, until they are bright green and wash with cold water to stop the cooking process. Now add them to a food processor and add the remaining ingredients en pulse until you've got a smooth sauce. Enjoy!