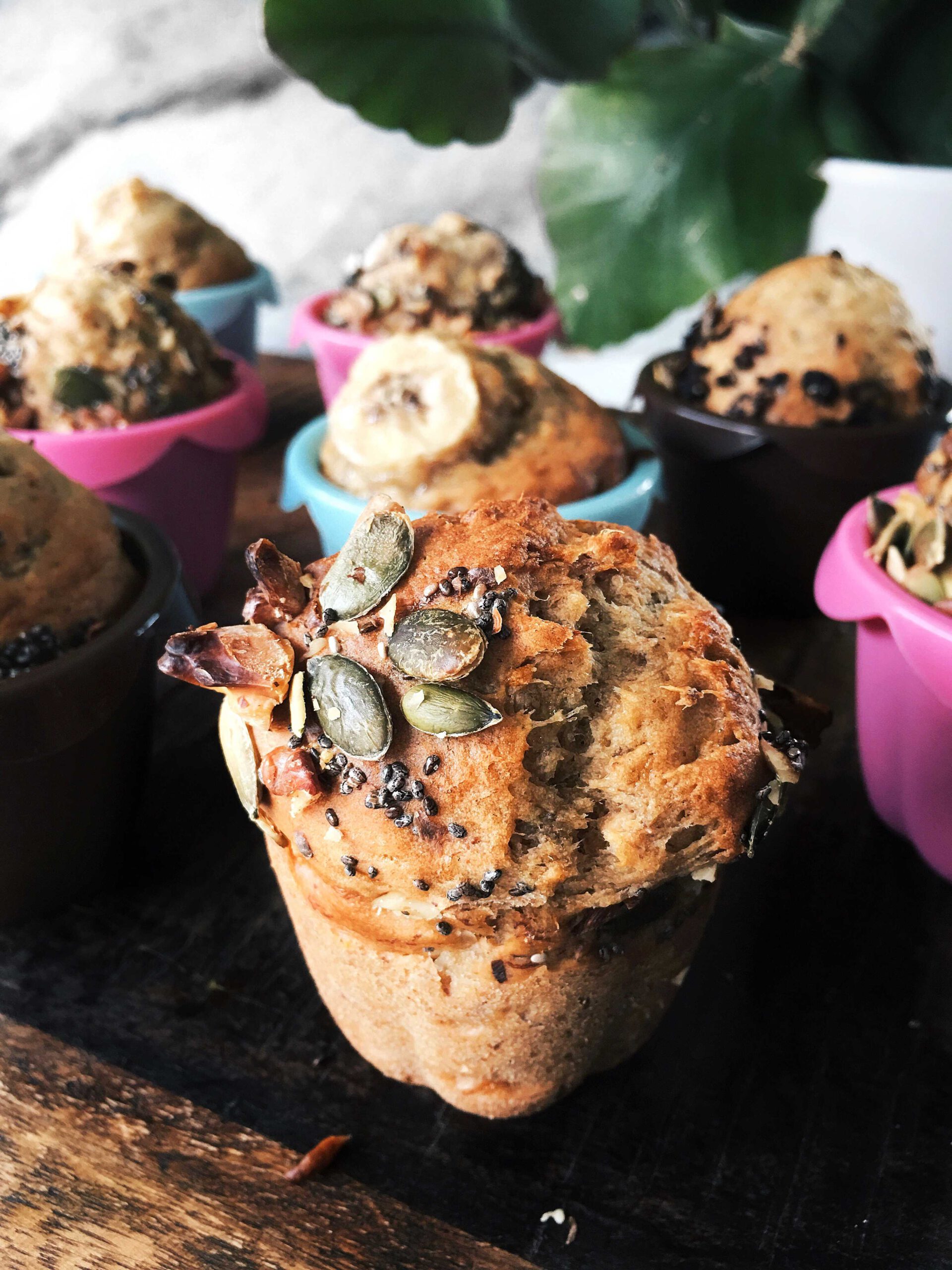 Banana Muffins
Gross bananas turned into delicious cupcakes.
Start by preheating your oven to 175 degrees Celcius or 350 Farenheut our next step is to start making the flax egg, I made it in a big bowl by adding 1 tbsp crushed flax seeds and 2 tbsp water. After about 4 minutes I started adding the bananas to the bowl and mashing them with a fork until I the bananas were broken up, doesn't matter if there are small chucks left. Now add the peanut butter, lemon juice, sugar and the vanilla.

Instead of mixing the dry in a separate bowl we're just gonna throw everything in one bowl! Just add the baking soda and powder first and mix it well before adding the flour. I added about 2 cups of flour and ended up with a thick batter.

Grease your muffin moulds or tins and divide the batter evenly. At this point you can top it with whatever you like and bake them for about 25 minutes or until a skewer comes out clean. Enjoy.