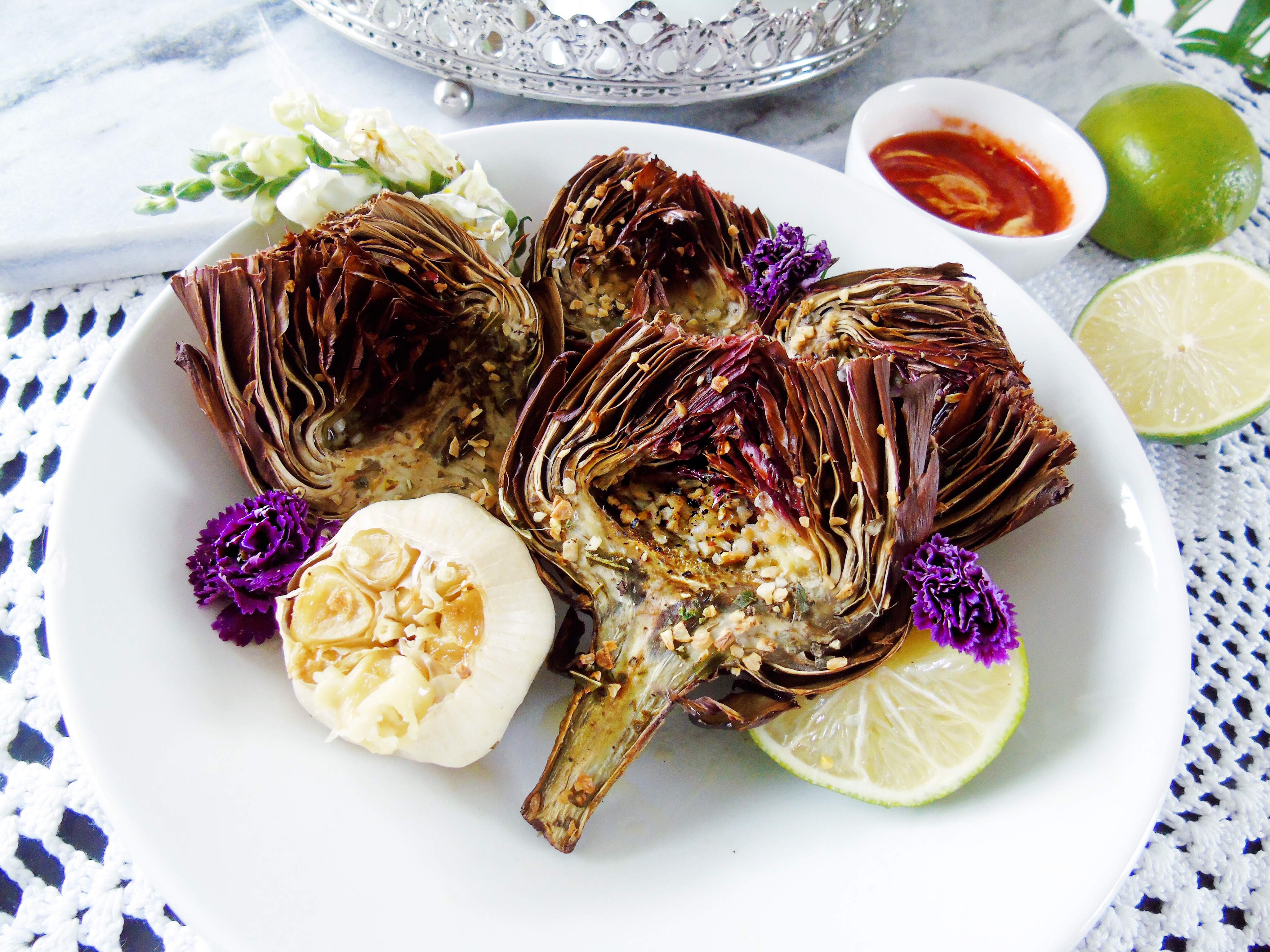 Roasted Baby Artichoke
Perfectly roasted garlic baby artichokes.
2

baby artichokes

drizzle

extra virgin olive oil

1

tsp

dried garlic chips

or garlic powder

1

tsp

dried basil

1/4

tsp

cayenne powder

to taste

salt + pepper
Start by preparing the artichoke and preheat the oven to 200 celcius or 400 farenheit. Snap of the bottom most outer leaves (about 2 layers). Now cut to remove the upper part of the artichoke (I use a serrated knife) cut away about an inch from the top. Now cut the artichoke from bottom to top into half and quickly squeeze some lemon or lime juice over the exposed parts of the artichoke to prevent browning. with a little spoon remove the fuzzy part of the artichoke also known as the choke.

Place the artichokes in a baking dish (leaves down) and sprinkle the garlic chips (or powder), dried basil, cayenne and salt an pepper and divide it over the artichokes. Now drizzle some extra virgin olive oil to coat the artichokes and place them into the oven for about 25 minutes (depending on the size of your oven). You can check if they are done by poking the core aka the heart of the artichoke with a skewer, to see if it will easily go through, if so it is done.