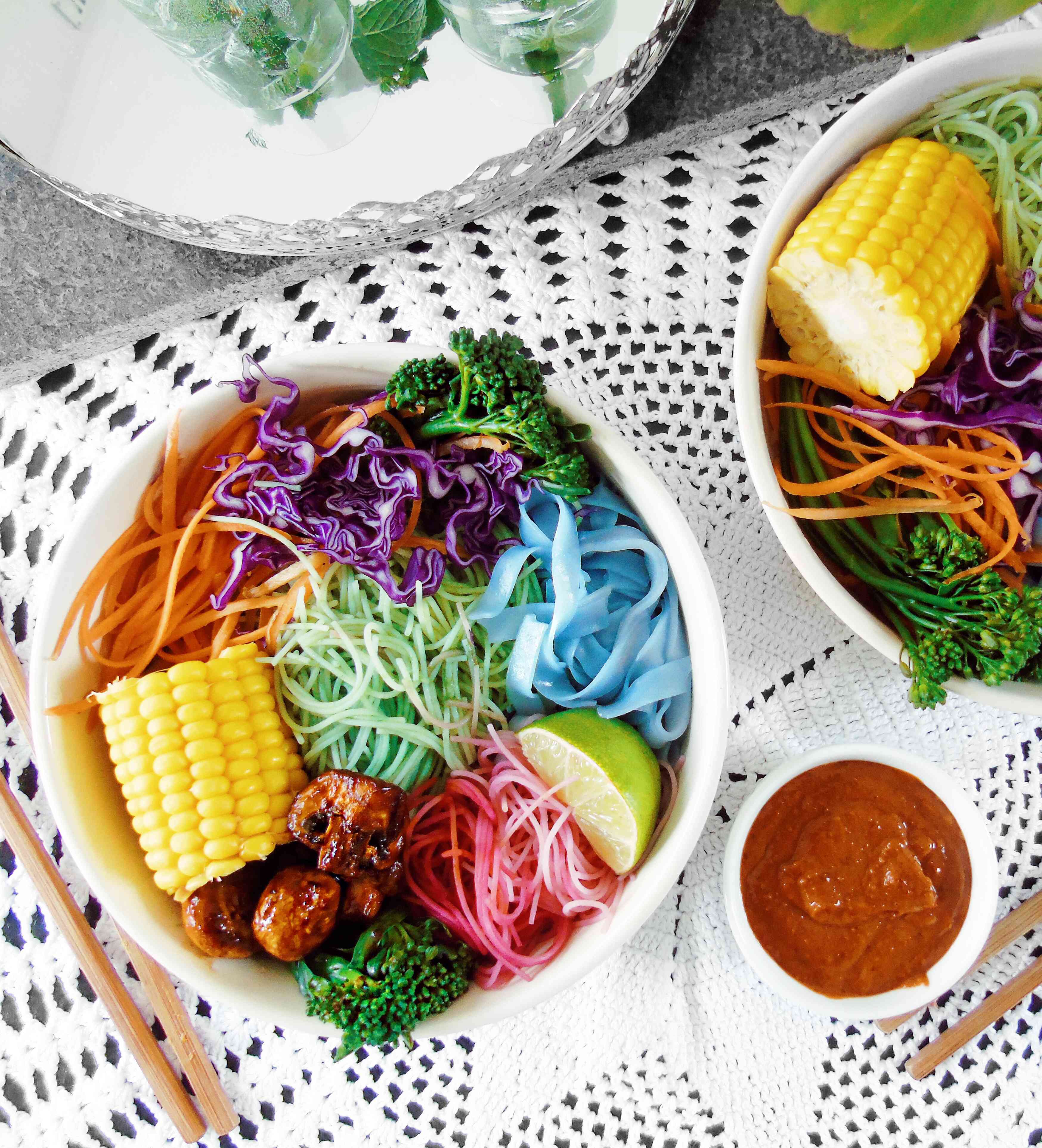 Rainbow Noodle Bowl - With Satay Sauce
A colourful bowl to nourish your mind, body and soul. Within 30 minutes you can have this no fuss dish all for yourself.
Rainbow Bowl
200

grams

rice noodles

Broccoli

carrot

purple cabbage

corn
Noodle Bowl
To make the blue noodle I took some purple cabbage and boiled it in some water for about 10 minutes, turned off the heat and added the rice noodles to get soft and absorb the colour from the water. To make the pink and green noodles I brought a pot of water (with the corn) to a boiled the corn for about 5 minutes, now I turned the heat off and added the broccoli and noodles until the noodles get soft. I like my broccoli to have some bite so if you want them a bit softer just boil them with the corn. After the noodles turned soft I removed them from the pot and added spirulina powder to the green noodles and beet powder to the pink ones and stirred them around to incorporate the powders.

To assemble I added the noodles to a bowl topped with the corn, carrot, broccoli, mushroom I cooked with sweet soy sauce and Sriracha, purple cabbage, lime and finally topped it off with some satay sauce. Enjoy.