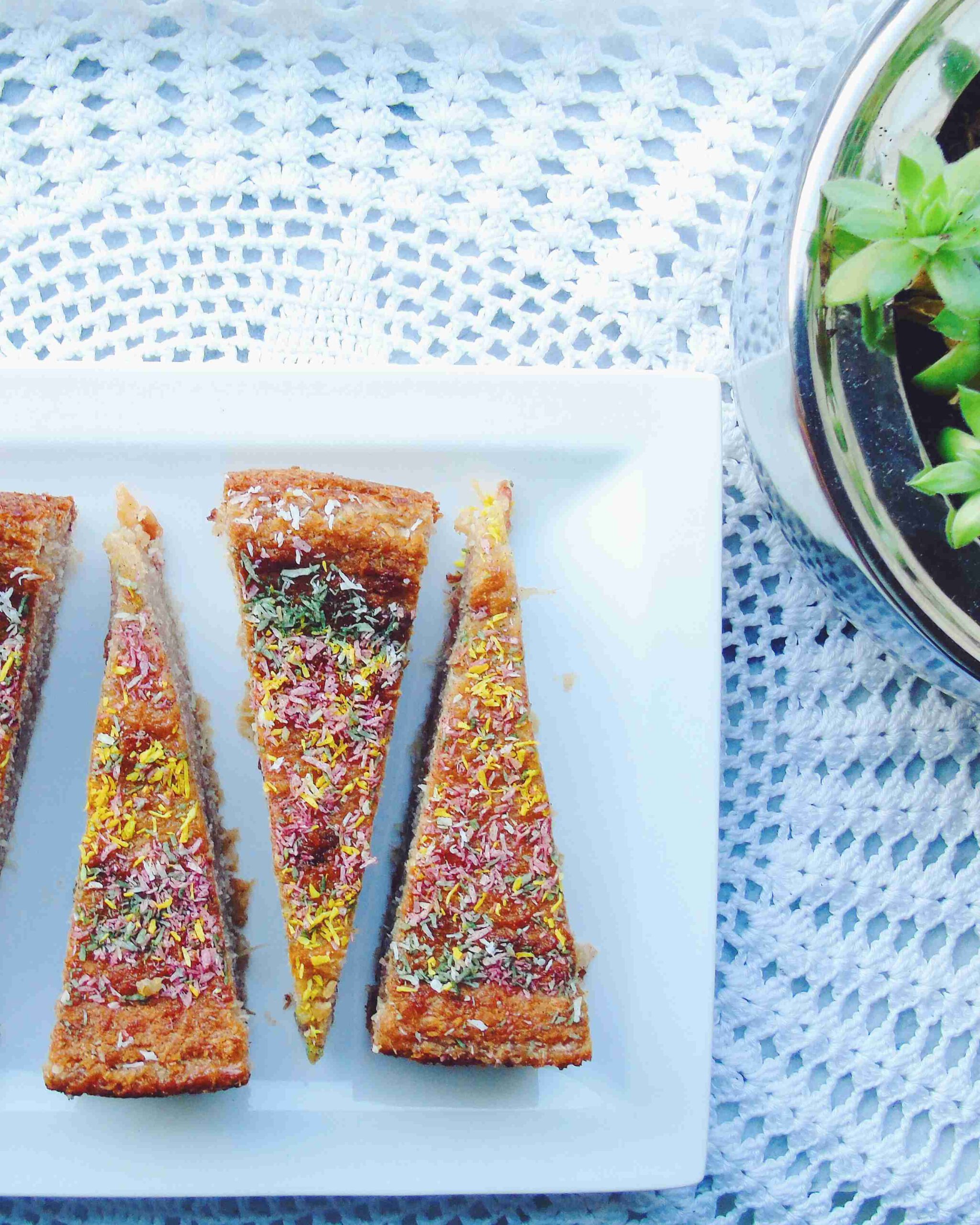 Bojo - Cassava Coconut Cake
Tropical Cake thats easy to bake and super delicious.
1

kilo

grated cassava

1

can

coconut milk

1 1/2

cups

grated coconut

1

cup

non dairy milk

i used soy

1/2

cup

vegan butter/margerine

1

cup

cane sugar

1/4

cup

raisins

2

tsp

cinnamon

1

pod

vanilla extract

few drops

almond extract
Preheat oven to 175 degrees Celcius or 347 Farenheit. Mix everything together and place in greased baking dish, or line with parchment paper. Place the cake in the oven for about 2 hours or until u poke it with a fork or skewer and it comes out fairly clean. It doesn't matter if its a little bit sticky as this cake has to be very moist and a bit sticky. Just make sure the top wont burn if you can always cover it with aluminum foil at the end to prevent burning.

Once you've removed the cake from the oven let it cool completely before cutting.