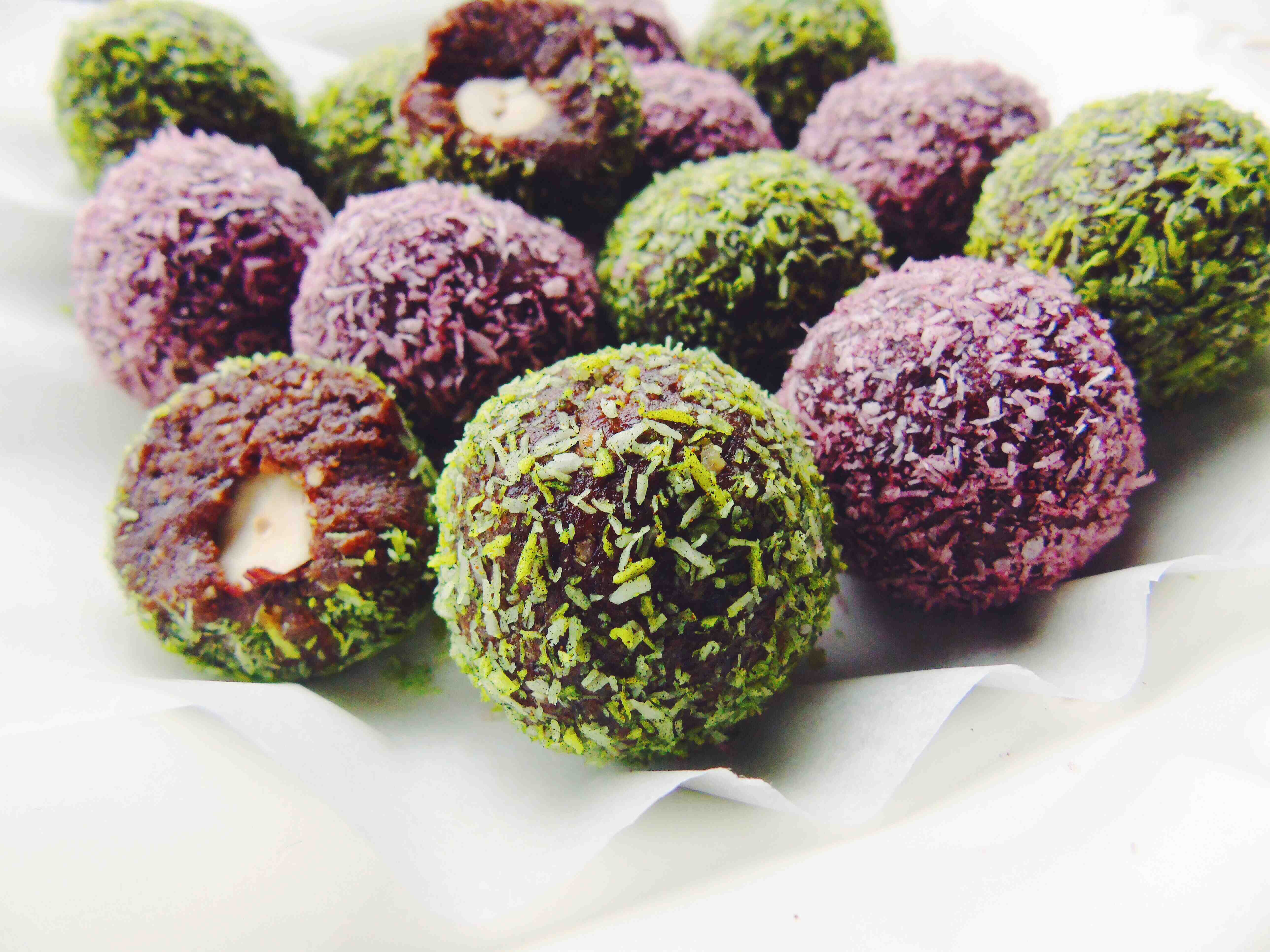 Going raw vegan for a month comes with a lot of perks and raw desserts are high on that list. I mean who doesn't love to indulge with delicious food without feeling guilty afterwards!? They are filled with nothing but whole foods and delicious ingredients.
These raw treats are delicious, easy to make and pack zero guilt. Whenever you make a batch you can simply keep them in the fridge for at least a week and munch on them throughout the week. They are perfect for those afternoon dips or as a snack on the go!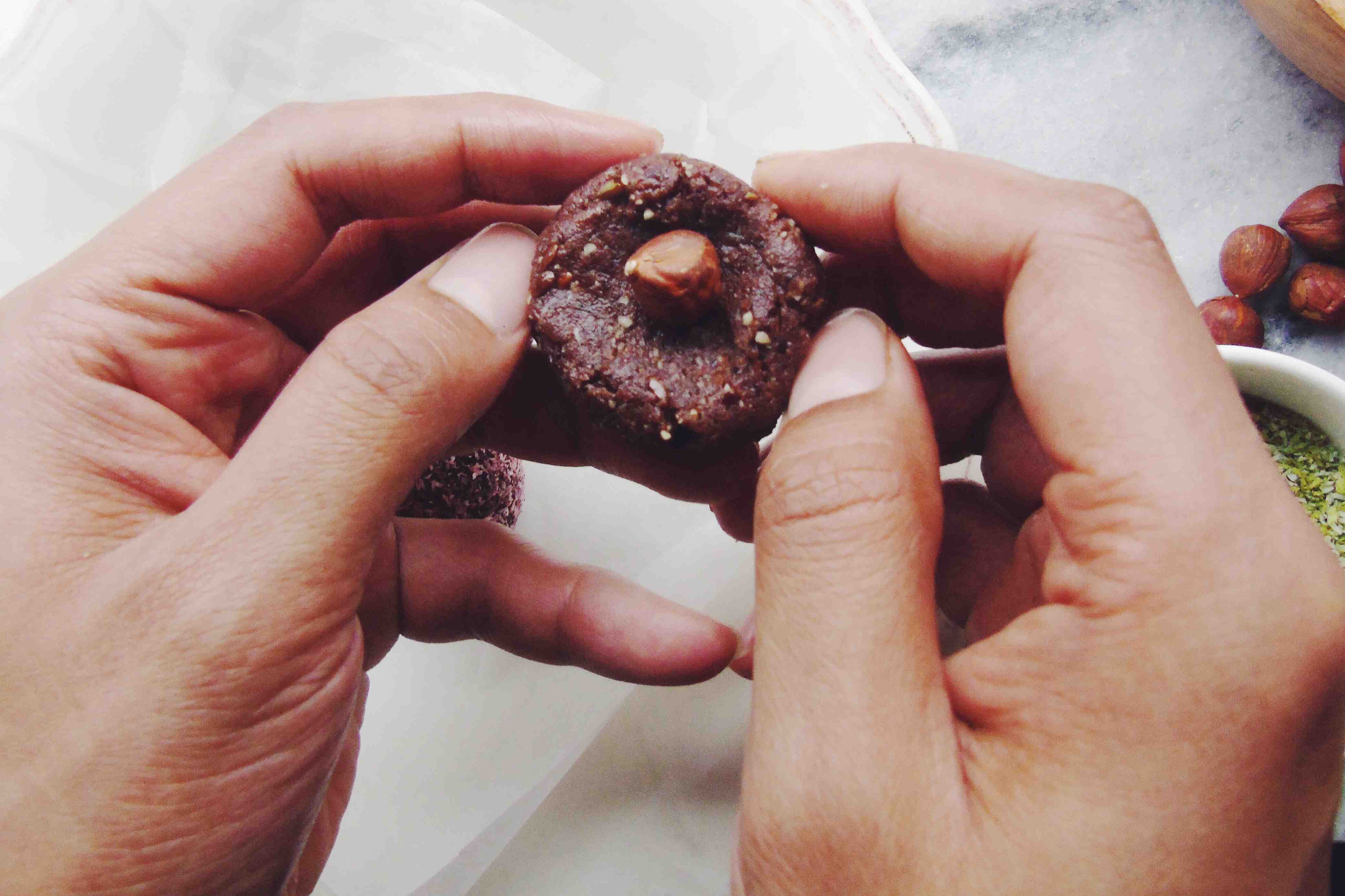 You can also hide little nuts or berries in the middle of the balls, like pictured above (but this is completely optional). This time I went for hazelnut, but feel free to use any other filling, in the past i've used dried inca berries which worked out perfectly. Fun Fact: Im allergic to hazelnuts, I like living on the edge!
When you rolled the balls you can also roll them through different toppings such as, desiccated coconut, cacao powder, chia seeds, hemp seeds, or whatever topping you desire. For these balls i went with desiccated coconut dusted with some spirulina and beet powder.
Now its your turn to make these delicious, easy and nutritious treats! If you try them and have an instagram account I would love to see your creations, so feel free to tag me in your post.
Bless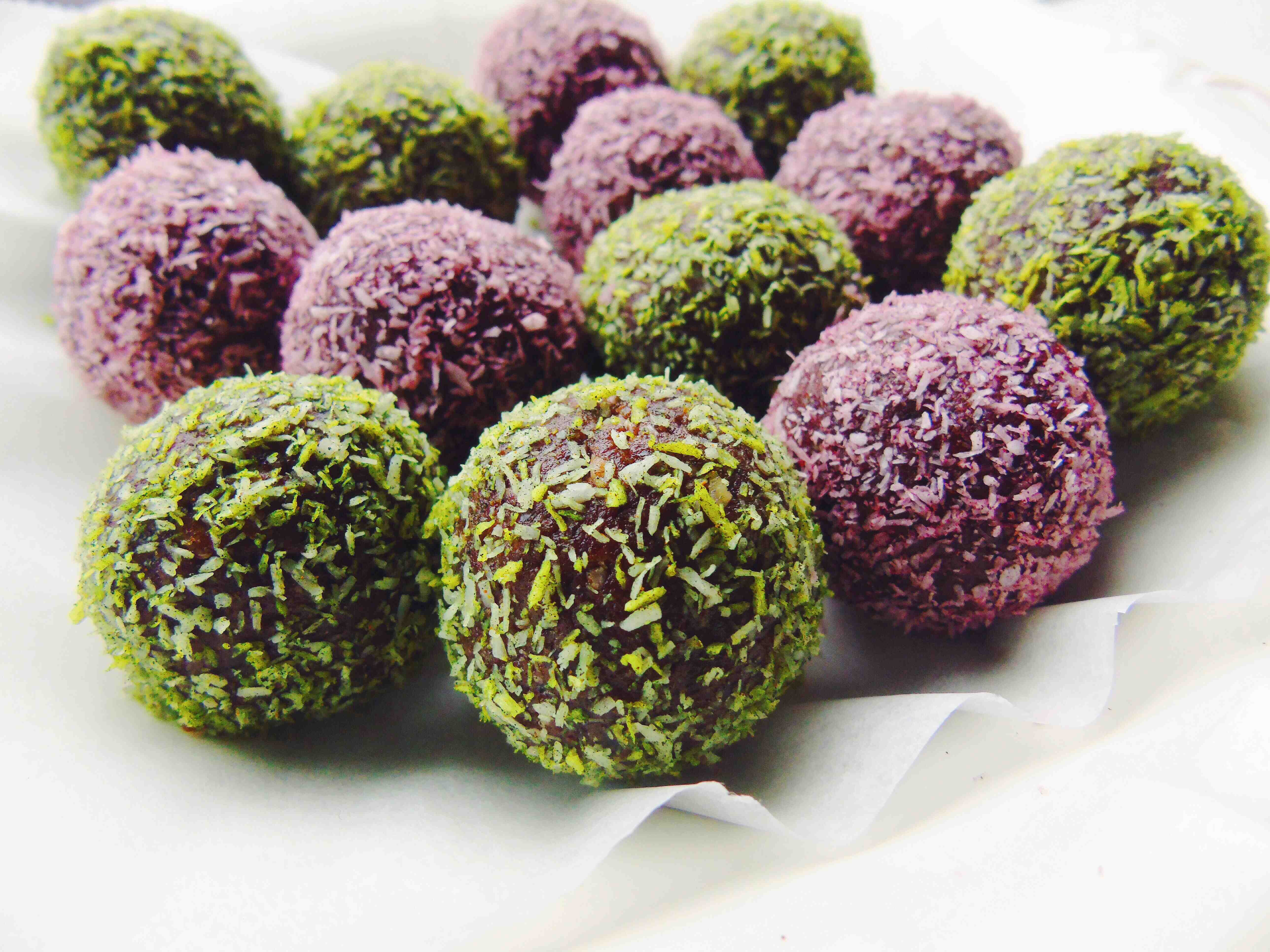 Raw "Bounty" Bites
Easy, Delicious and Quick to make "bounty" bites
Ingredients
1/2

cup

pecans

1/2

cup

dates

3/4

cup

desiccated coconut

2

tbsp

cacao powder

1

tbsp

flax seed
Instructions
Add all the ingredients to a food processor and process until everything's well combined and you can roll them into little balls. When you rolled all of the balls you can store them in the freezer, or fridge. You can also roll a little hazelnut in the centre (optional) and roll them through some coconut, chia seeds, cacao or other toppings.