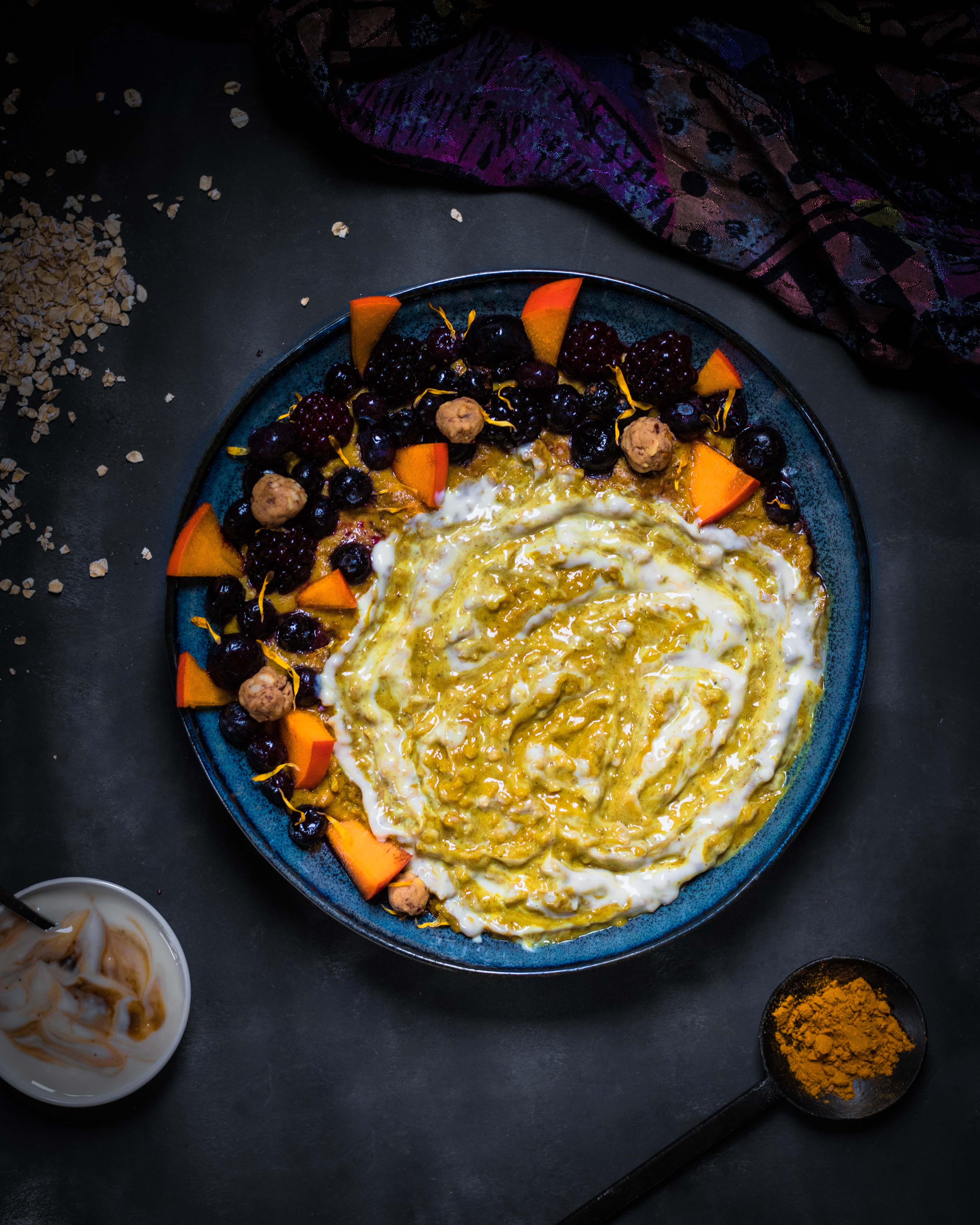 Here in the Netherlands it's still winter, even though for some unknown reason I've created the illusion that winter comes to an end after December. As much as I'd like to fool myself, January and often February the temperatures are at an all time low, so we're not done with the comforting and warming dishes.
Now don't get me wrong, I adept quite well, so I don't mind the colder temperatures that much, gives me even more reasons to eat pepper soup or warming breakfasts like this.
To kick start the day I created an anti inflammatory oatmeal bowl that will give your body that extra boost it can use during the colder days. I'll not go in details about the benefits of turmeric, but what I can say is that consuming turmeric with black pepper will increase the bioavailability of the turmeric, which is why I added a pinch of black pepper to this oatmeal.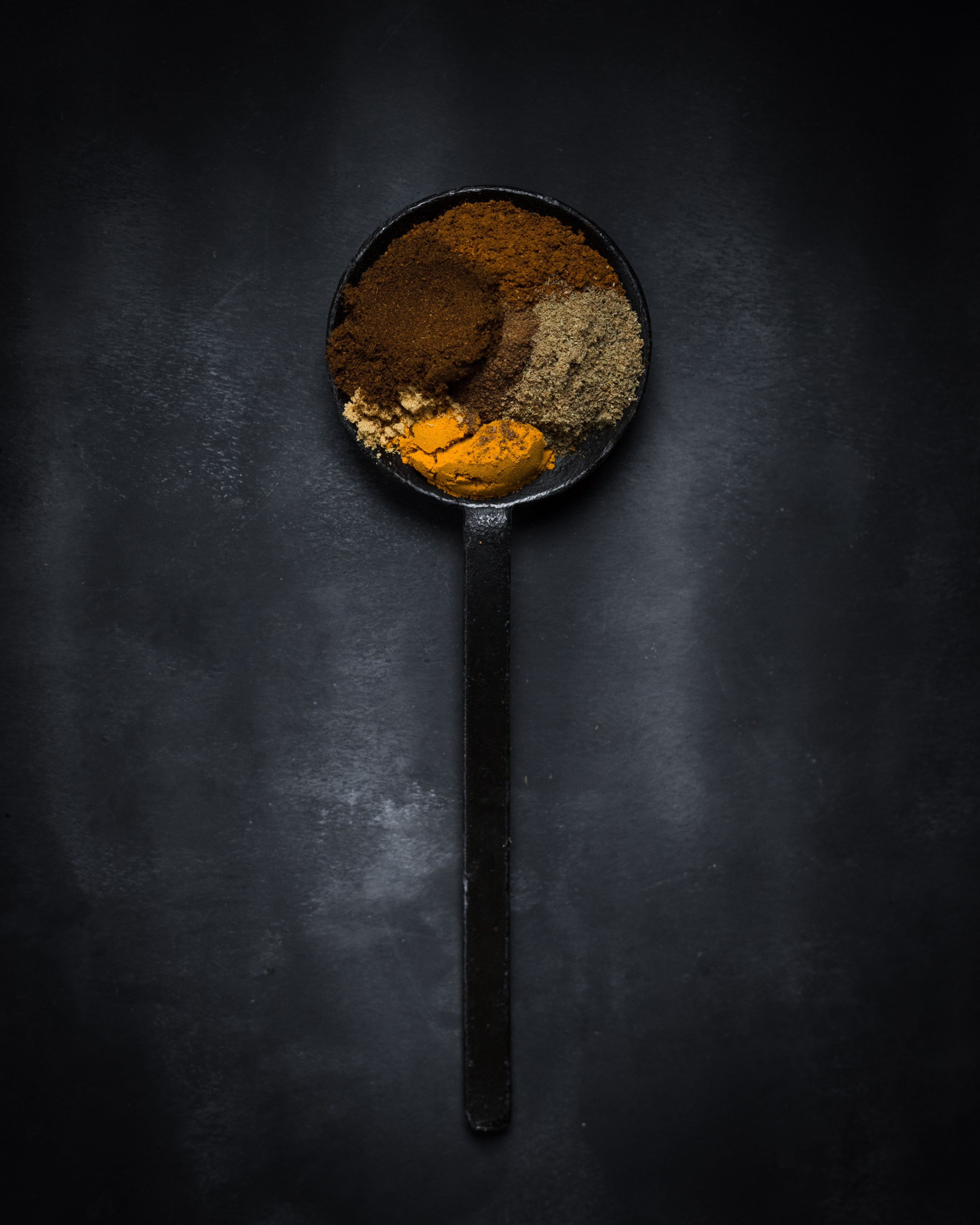 This recipes uses a mixture of different spices, all of which you'd want to have stocked in your pantry. But if you're not feeling it you could always use a chai spice blend, I won't judge (even though you do wan't all of these spices).
Now on to toppings, with this bowl I had some coconut yoghurt, frozen berries, persimmon and little protein balls. Feel free to customise your bowl to your own liking, maybe you'd like to add apples or mangoes and something crunchy like granola or nuts, it's all up to you!
If you decide to recreate this dish feel free to tag me on Instagram as I'd love to see your creations, and find me on Facebook!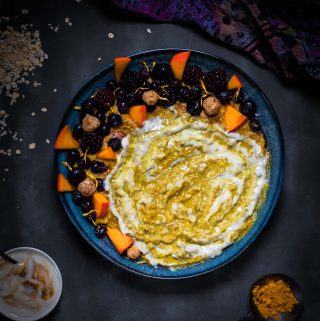 Coconut Chai Oatmeal
A warming oatmeal bowl that will surely give you comfort during the cold winter days
Ingredients
1/2

cup

oats

medium ground "porridge oats"

1

can

coconut milk

mine was 270ml

1

cup

water

1

tsp

turmeric

1

tsp

cinnamon

1/4

tsp

cardamom

1/4

tsp

cloves

1/4

tsp

all spice

1/4

tsp

ginger powder

3

tbsp

coconut sugar

1

pinch

black pepper
Instructions
Add all the ingredients to a pan and bring it to a boil. When it starts boiling continually stir the oatmeal for about 5 to 7 minutes or until it has reached your desired consistency. Serve with fruits of choice and some coconut yoghurt (optional)