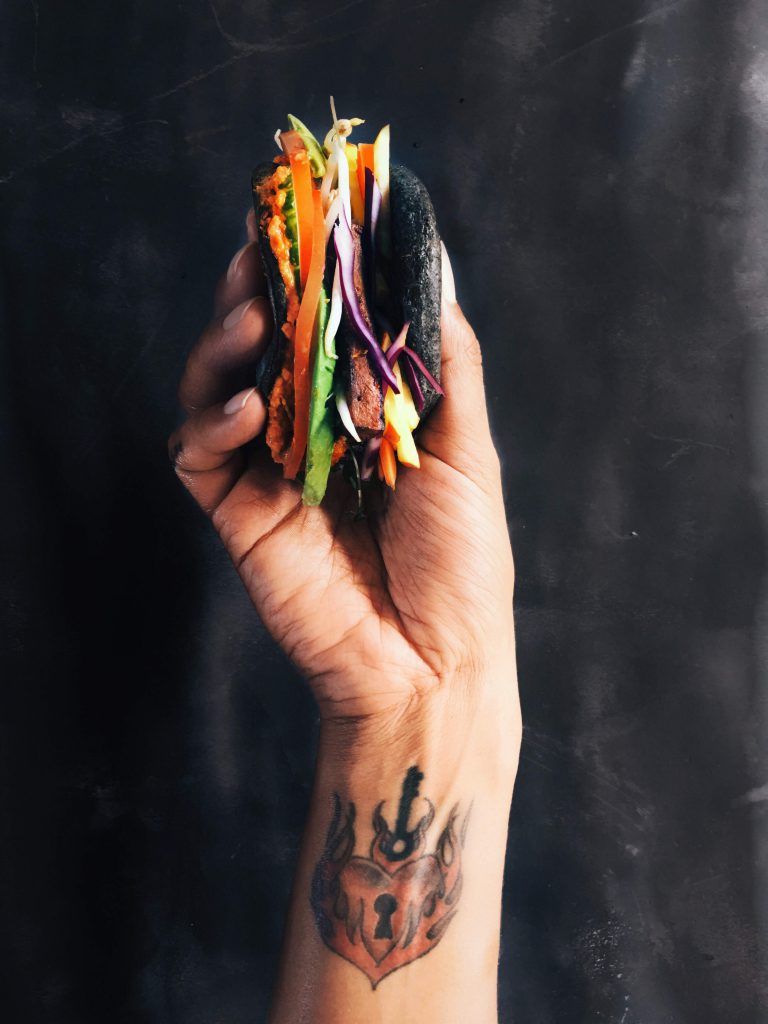 I love both hummus and kimchi and never would have thought to combine both, but here we are, we made a kimchi hummus and it turned out to be quite tasty! Lately I've been making my own huge batches of kimchi so I always have plenty lying around, I'll upload a recipe the next time I make a batch so I can write it down. You can se store bought, use another recipe on-line and soon my own recipe. Kimchi is awesome Korean food staple made from fermenting cabbage and is great for the gut, so you should definitely look into using it.
You might have actually already seen seen me using this hummus with some of my other recipes like as a spread for on my black steamed buns or as a topping for my spicy carrot curry soup. There is another way I enjoy eating this hummus and might even be my favourite way, which is on toasted bread, all you need is:
A few Tbsps of this hummus
A bread
Basil
Oven
I start by cutting the bread in slices and preheating the oven to about 175 degrees. I spread a little of the hummus on the slices of bread and bake them for about 15 minutes so the bread becomes crips and the hummus gets warm. I eat the slices with a leaf of basil or along side some of the carrot soup, and its simply the best, even my nephew couldn't resist!
This is a very simple recipe that's definitely worth the try, the hardest part might actually be finding some good vegan kimchi, but I'd recommend home made over store bought anyways so I encourage you to make some from scratch!
I really hope you like these recipes and feel free to leave a comment below or to tag me in your recreations on Instagram and don't forget to like my Facebook page.
One Love,
A.J.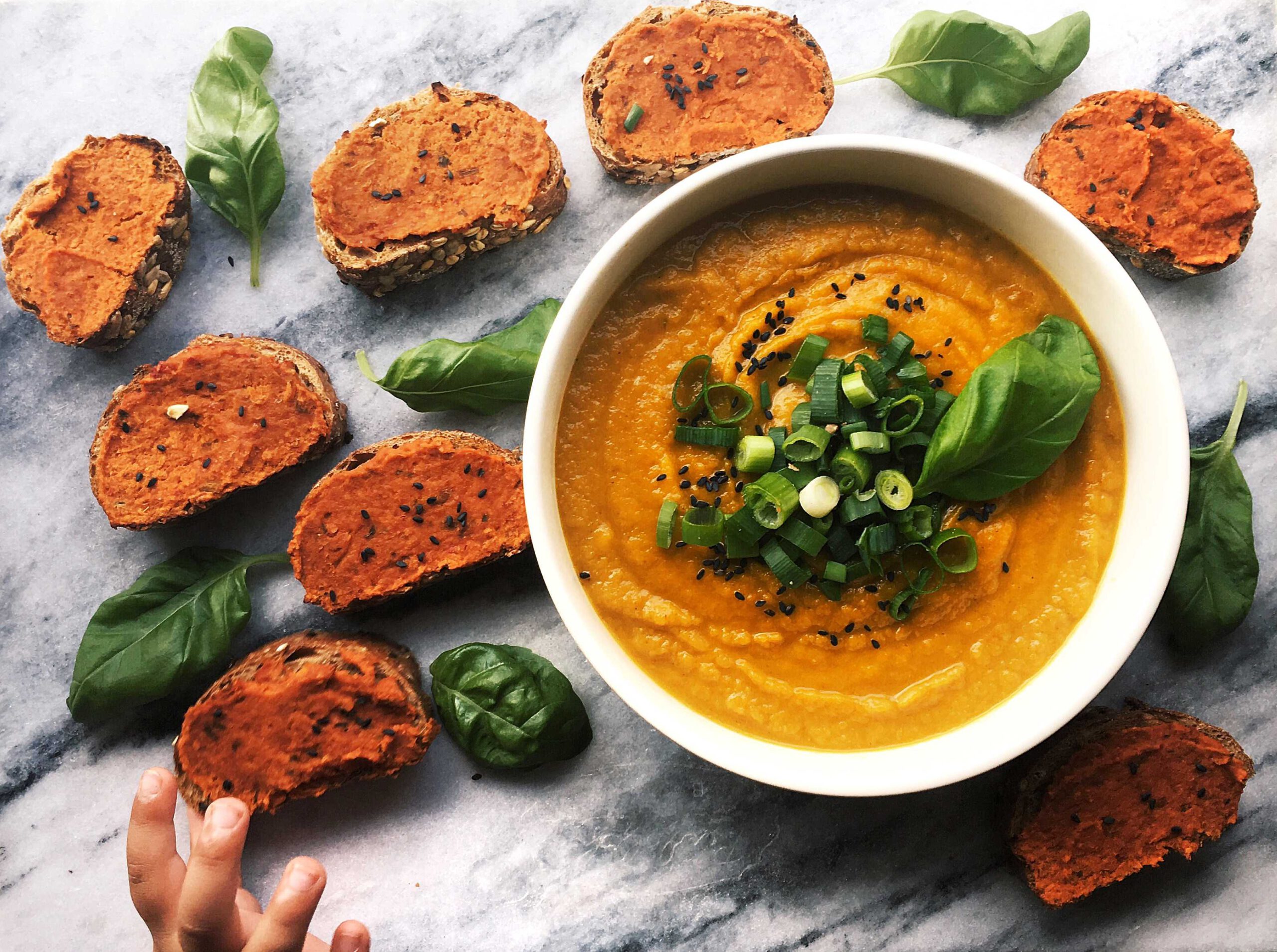 Kimchi Hummus
Ingredients
220

grams

chickpeas

or a can

1

cup

kimchi

I used home made

1

scallion

2

tbsp

tahini

3

tbsp

kimchi liquid
Instructions
Add everything to a food processor or high speed blender and pulse, while scrapping down the sides every now and then until you get a nice smooth consistency.