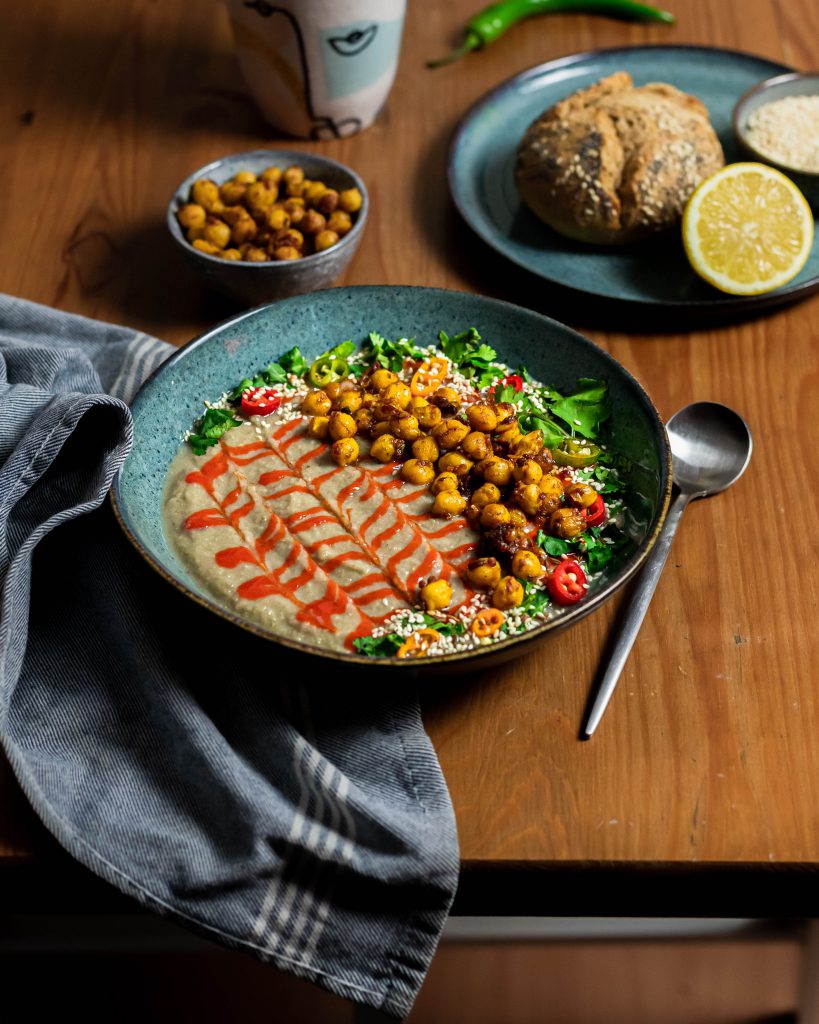 Have you ever had celeriac? Although this vegetable is often considered an ugly duckling, you shouldn't let its appearance deceive you, it is very delicious. This easy creamy celeriac soup is super simple and only requires 8 to ingredients. Time to bring out that soup pot.
Can I replace it celeriac with celery to make this soup?
Although similar in smell and name, celeriac can not be replaced by celery in this soup. While technically coming from the same plant, celeriac is cultivated for its root. Celeriac is a bit more intense and earthier than celery, and it does have a different texture which is why we use it for this soup.
Celeriac is delicious is soups and stews, but you can also use it in a roast or turn it into chips, there are plenty of options for this vegetable. This winter I'll be trying new celeriac recipes.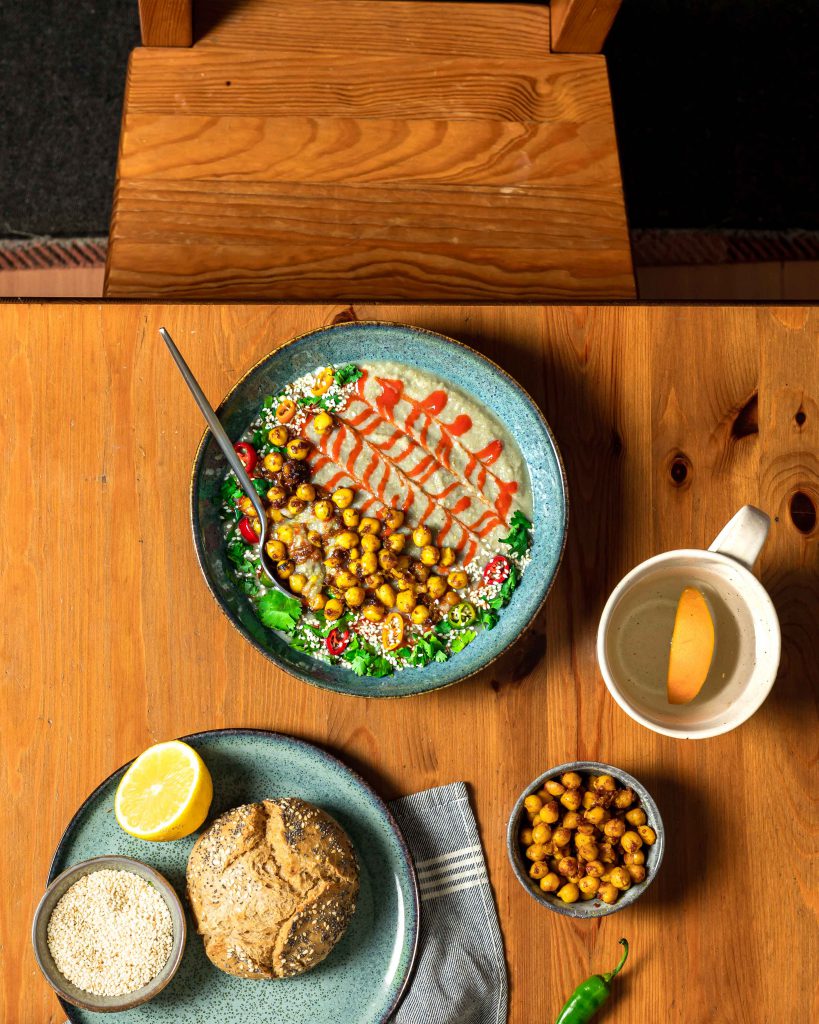 When I make a creamy soup I love adding some texture back to the dish. I often do this by adding vegetables to the soup. Adding roasted chickpeas to this dish will bring some lovely texture back to the soup. This is quite simple and you can find a recipe for this by pressing this link. Try using some croutons or some roasted nuts and seeds, they are great additions too. I also added some fresh cilantro, chili peppers and sriracha because I like my food spicy.
If you can't get celeriac but still want to have a creamy soup you should try this creamy broccoli soup or maybe you want something completely different like this vegan shrimp curry.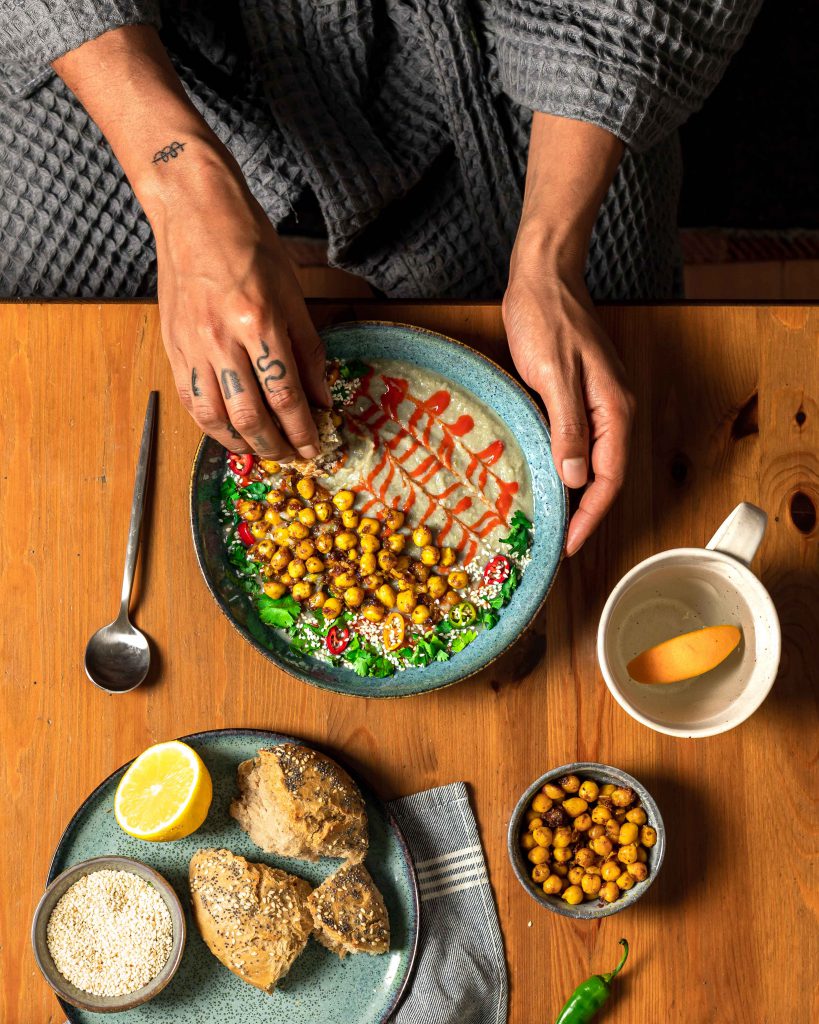 For more food inspiration you should check my Instagram account. Here I frequently post new photography work while keeping you updated on new blog posts and anything related to vegan food.
One love, Jason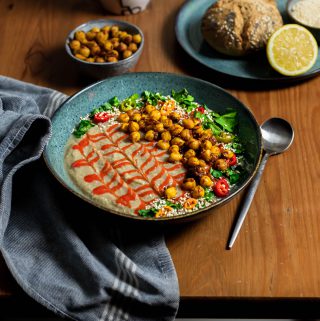 Creamy Celeriac Soup
A creamy and easy celeriac soup.
Ingredients
600

gram

celeriac

4

cloves

garlic

minced

1

red onion

chopped

1

tbsp

cumin seeds

1

tbsp

mustard seeds

250

grams

button mushrooms

sliced

1

tbsp

miso paste

2

vegetable boullion cubes
Instructions
Start by warming a large cooking pan over medium/low heat. Add about a tbsp of oil and lightly cook the onion until it's translucent. Now add the garlic and cook it for 1 more minute. Add cumin and mustard seeds and cook for another minute before adding mushrooms. Cook the mushrooms until they start releasing most of the moisture. Now add the celeriac, bouillon cubes and water Bring the pot to a boil and let it simmer over medium heat for 25 minutes. Add the miso paste and blend the soup until smooth. Add salt and pepper to taste. Optionally top with some herbs, seeds, roasted chickpeas or croutons and enjoy with some bread.