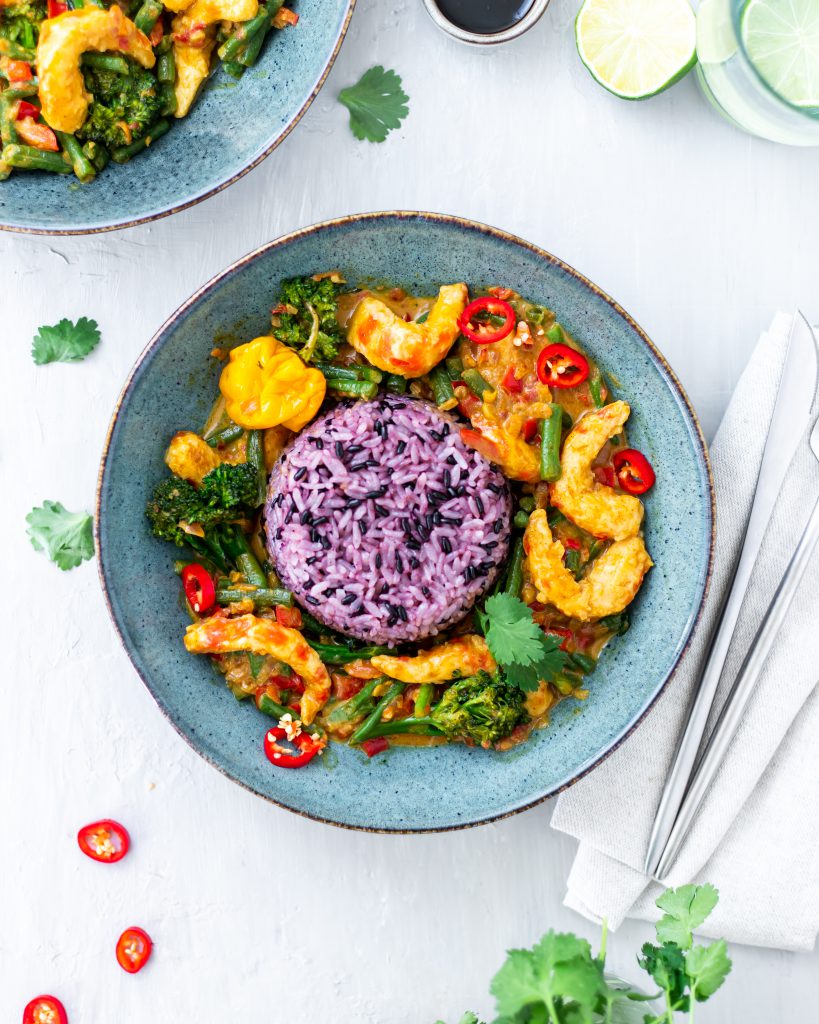 Yes you read that right, vegan shrimp are a thing. I've been buying my at an Asian grocery store in the Netherlands. After doing some digging I've found that more Asian grocery stores around the world sell this product. You should find it in the freezer section.
As promised on my Instagram I'll be creating a couple of recipes using these meat/fish alternatives to show you just how delicious they can be. One thing that can no longer be denied is that our species consumes way to much meat and we need to drastically reduce that consumption. We've seen what it does to the amazon. So I invite you to try these recipes with your non vegan family and friends.
The texture of this product comes very close to that of shrimp. I've served it to a couple of non vegan family members and friends who were pleasantly surprised. When it comes to preparing them there are dozens of ways. Today I'll share one with a couple of variations.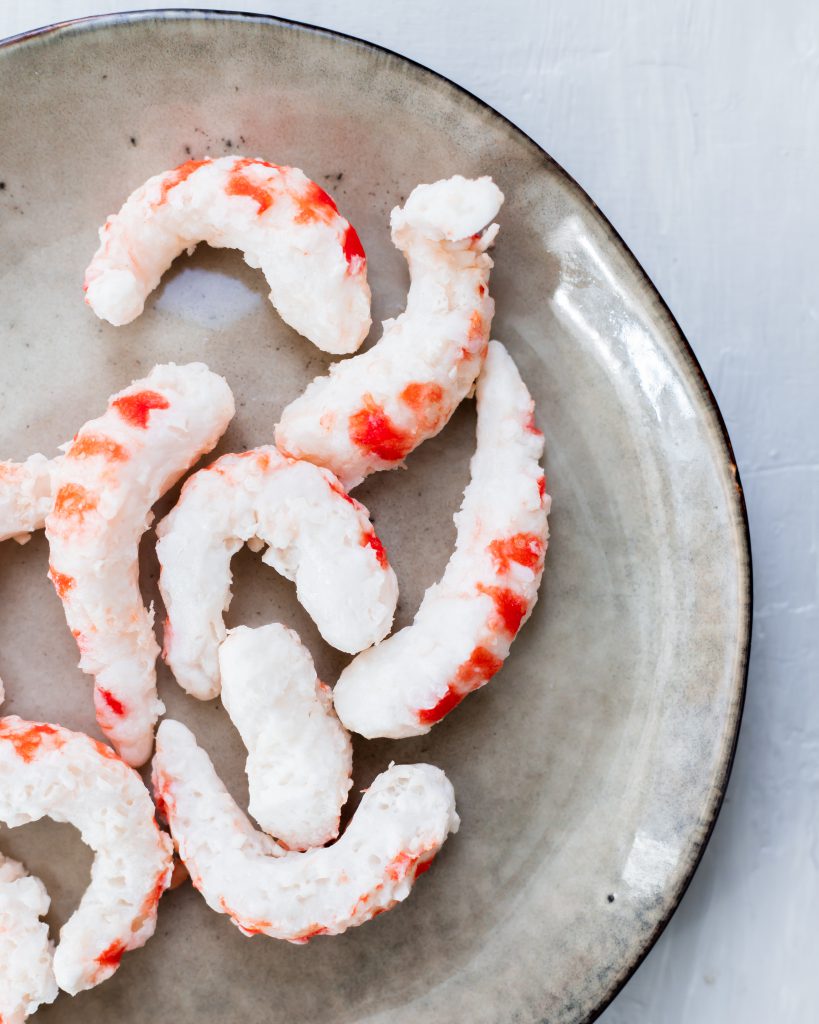 One of my favourite shrimp dishes from before I went vegan was a coconut curry shrimp dish. Or a Surinamese shrimp dish with lots of pepper, yardlong bean (kouseband) and rice. Today I'm making a fusion by making a coconut curry sauce and adding adjuma and yardlong bean.
Alterations
If you aren't able to find yardlong bean you can switch it our for any green of choice. Green beans, Broccoli, Sugar Snaps, Spinach or whatever floats your boat. You can also decide to skip the adjuma as it is very spicy and use chili peppers instead. Just adding a generous amount of black pepper would work out too. I personally find that the aroma of the adjuma adds extra depth of flavour.
If you make this dish and share it on Instagram and be sure to tag me so I can see your creation.
Thaw the vegan shrimp. Warm a cooking pan over medium heat. Once hot add a tbsp of oil and pan fry the shrimps until browned. Put them on a plate and safe them for the curry.

Start by warming a large cooking pan over medium/low heat. Add about a tbsp of oil and lightly cook the onion until it's translucent. Now add the garlic and cook it for two minutes

Now add the finely diced tomato and bell pepper. Stir this until the bell pepper becomes soft and the tomato starts to break down and come together. Now you can add the spices and mix well.

Add the vegan shrimps, coconut milk, soy sauce and the pepper. If you're using the adjuma pepper, you can put it in whole. If you are really into very very spicy foods you can chop it.

Bring it to a boil and let it simmer for a about 10 minutes. Serve it with rice and top it of with cilantro. Enjoy