When my yoga teacher asked me to make some smoothies for her to serve to people during a yoga detox day I took my chance to introduce the people with a delicious creamy and lush smoothie, showing how delicious healthy vegan food can be, of course! Well I'd like to call this a mission succeeded because not only did I get a voice note saying the smoothies were delicious, Ive also been having this for breakfast the past three days, even my mom enjoyed it!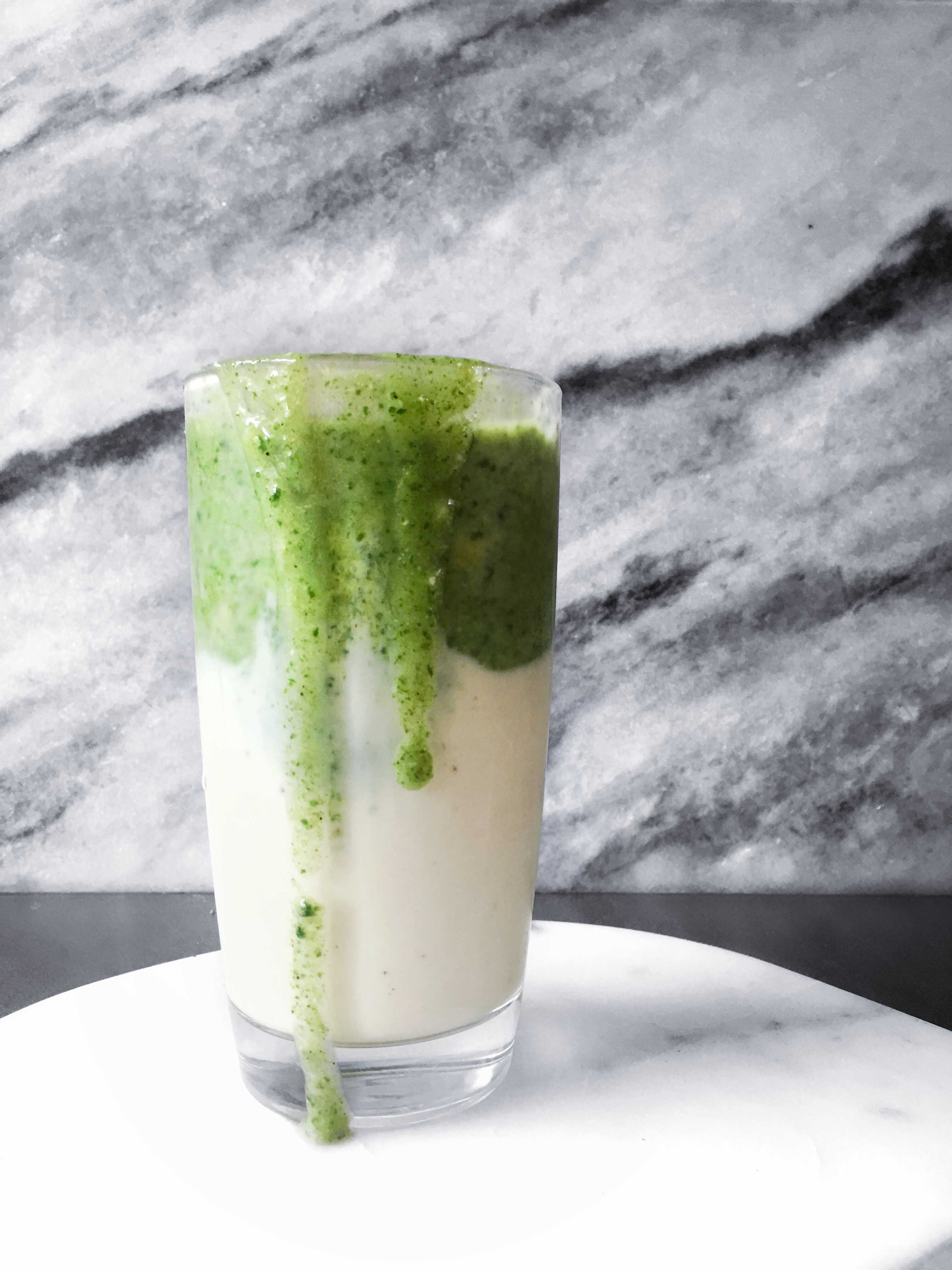 Who said that eating healthy and green has to be plain and boring!? The main components to make this smoothie extra lush and yum are the frozen mango and coconut creme combination. If you can't find coconut creme then you can use the solid fat you get on top when you open a cold can of full fat coconut milk. Some other ingredients are optional, such as the maca powder, because not everyone's going to be able to get that! The maca powder will add a slight caramel like aftertaste and is great to kickstart the day with.
To be honest this smoothie could easily pass for dessert. You can have it a couple of ways, use it to create a colourful and festive smoothie bowl, add it on top of some plant-based yoghurt topped with some (raw) granola) to create an easy breakfast or have it plain and take it on the go! Plus it's super simple, you just throw everything into a blender and voila, breakfast is served!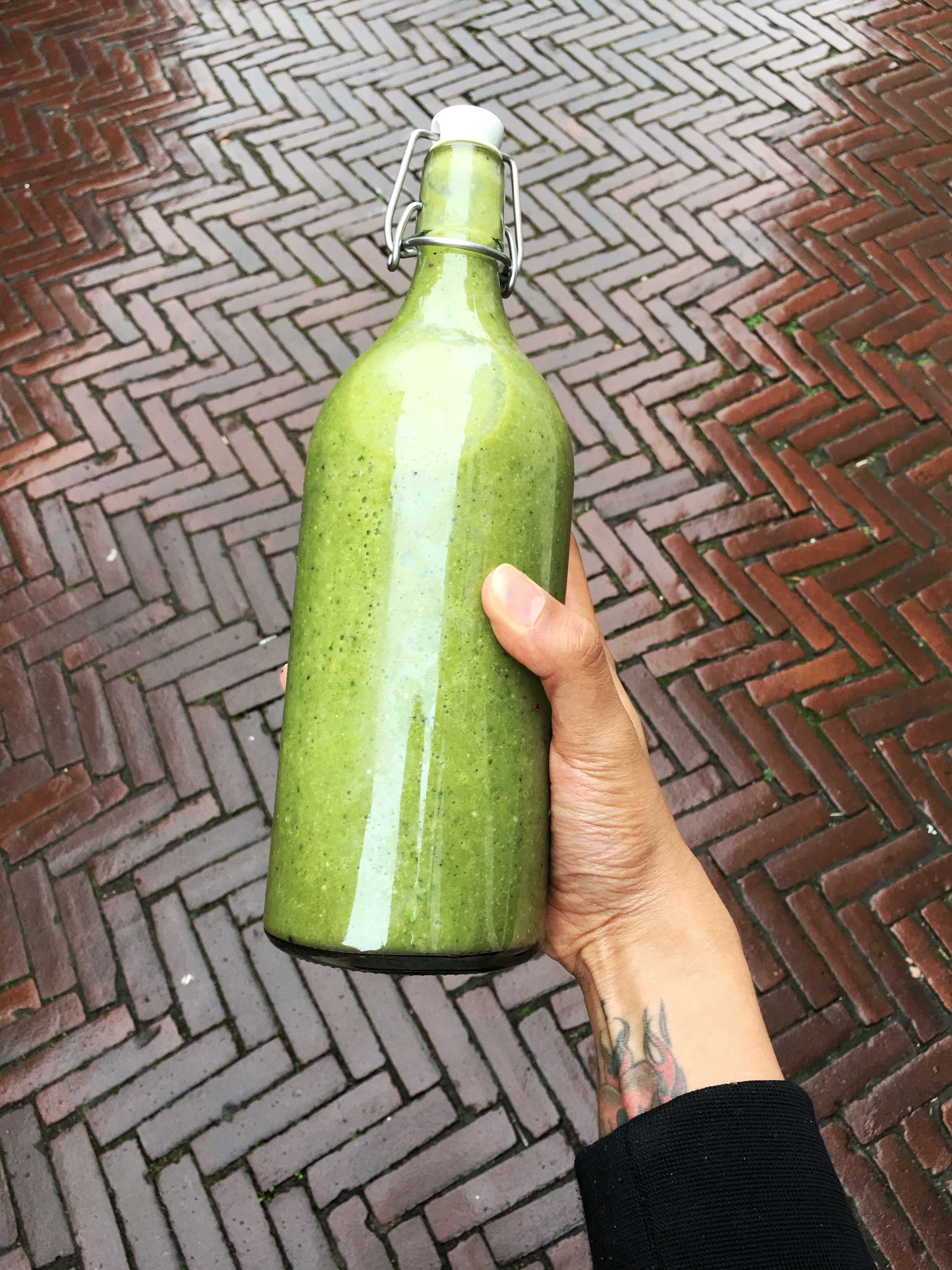 Let me know if you liked the recipe in the comments below and if you decide to recreate this dish feel free to tag me on Instagram as I'd love to see your creations, and find me on Facebook!
One Love,
A.J.
Tropical Green Smoothie
Ingredients
1

banana

1

handful

frozen mango

1

handful

baby spinach

1

handful

(baby) kale

1

tbsp

coconut creme

few

splashes

coconut milk

1

tsp

maca powder

(optional)

1

tsp

chia seeds

(optional)

1

handful

blueberries

(optional)
Instructions
Add everything to a blender and blend till creamy. Add more or less coconut milk depending the thickness of the smoothie, I like mine thick! Try mixing in some non dairy yoghurt for a delicious variation! Enjoy.