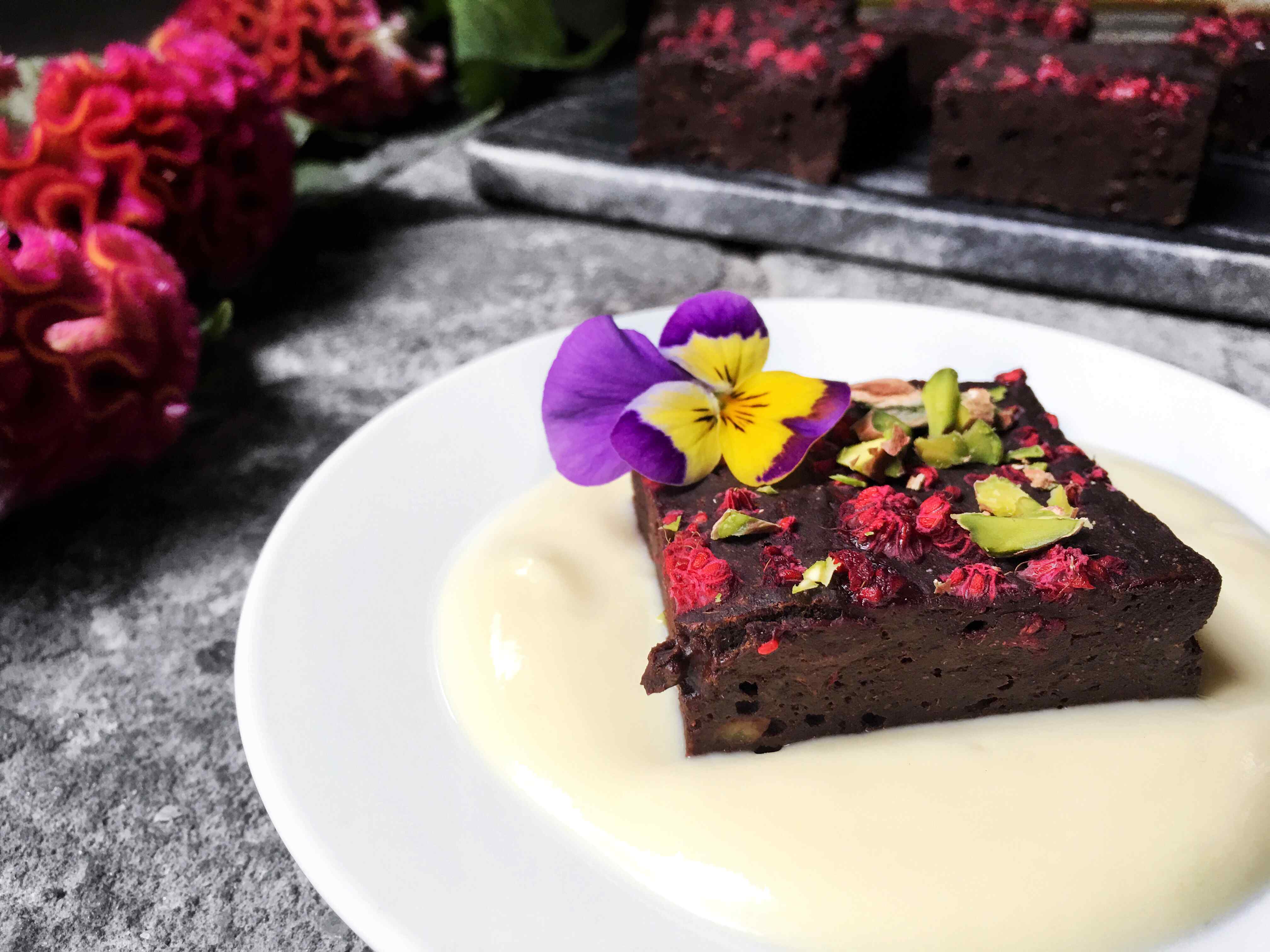 Gluten and Oil free treats with zero guilt, and no refined sugars, doesn't sound like much of a treat right? Wrong! These squares are oil, refined sugar and gluten free and definitely hold their own. Look they're not as moist as a oily brownie or cake, and they're not sweet to the point that your teeth fall off, but they are delicious in their own right! Actually since making them I already at 3 pieces myself, and that was only two hours ago, yup they're tasty my friends.
Just like these cookies, these squares use over ripe bananas, because why waste something so good? They might look disgusting with less than desirable texture, but the moment you mash them and turn them into a baked good, they turn into something magnificent.
To take these zero guilt squares to the next level (adding some guilt) you can throw in some chocolate chips in the batter, just know that this is totally optional. You know what would be delicious, chunks of dates, other dried fruits, nuts and seeds plus so much more. You can also add raspberries on top, but feel free to add whatever fruit you love, no one's judging. Are you more of a blueberry type of person, go ahead and add blueberries.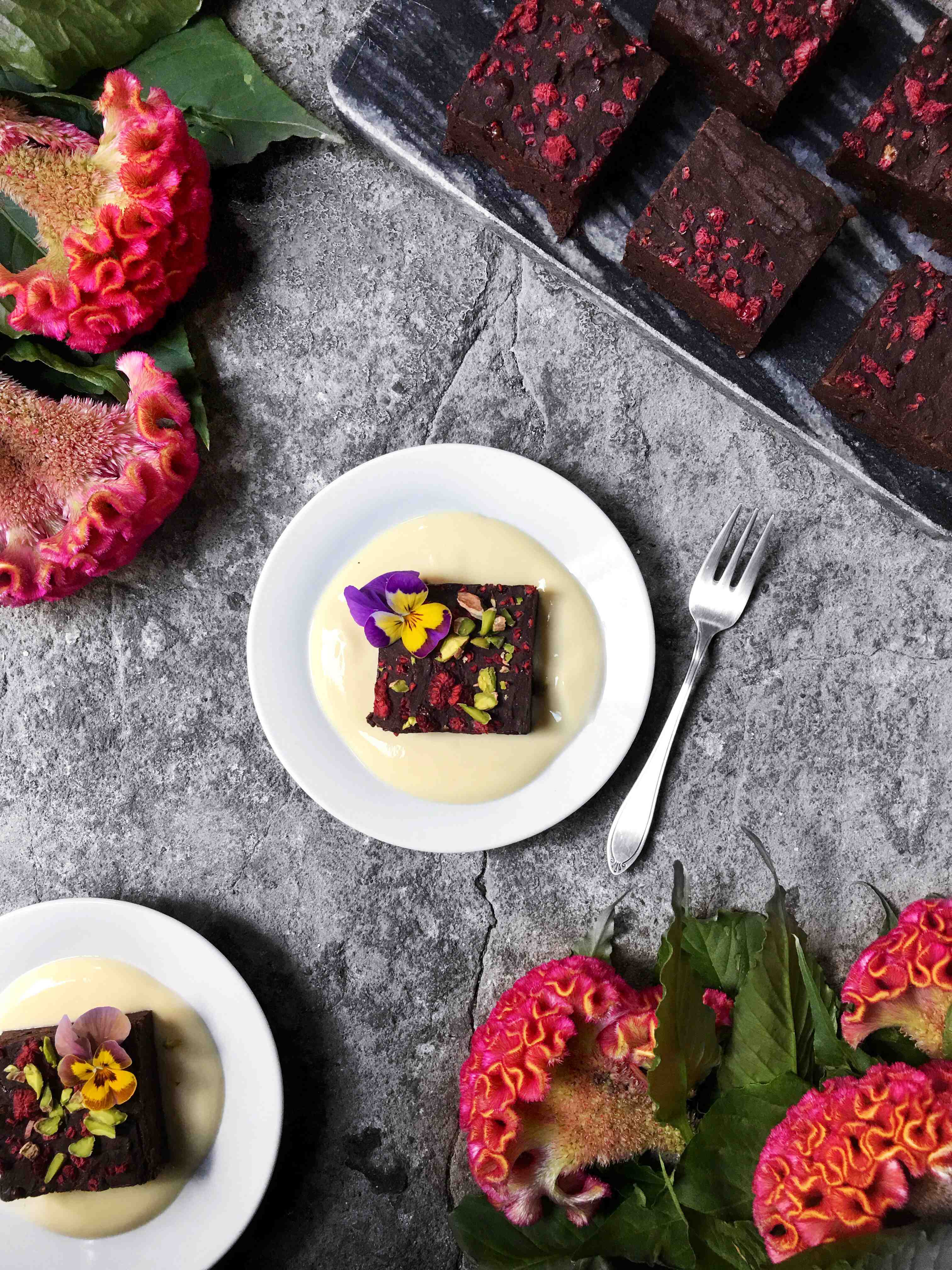 Serving tip: Add a dollop (or more) of plantbased yoghurt on a plate and top the square on top of it. Garnish with some pistachios and maybe some edible flower (petals) and you've got yourself a gorgeous and delicious treat!
Now let's get baking.
Let me know if you liked the recipe in the comments below and if you decide to recreate this dish feel free to tag me on Instagram as I'd love to see your creations, and find me on Facebook!
One Love,
A.J.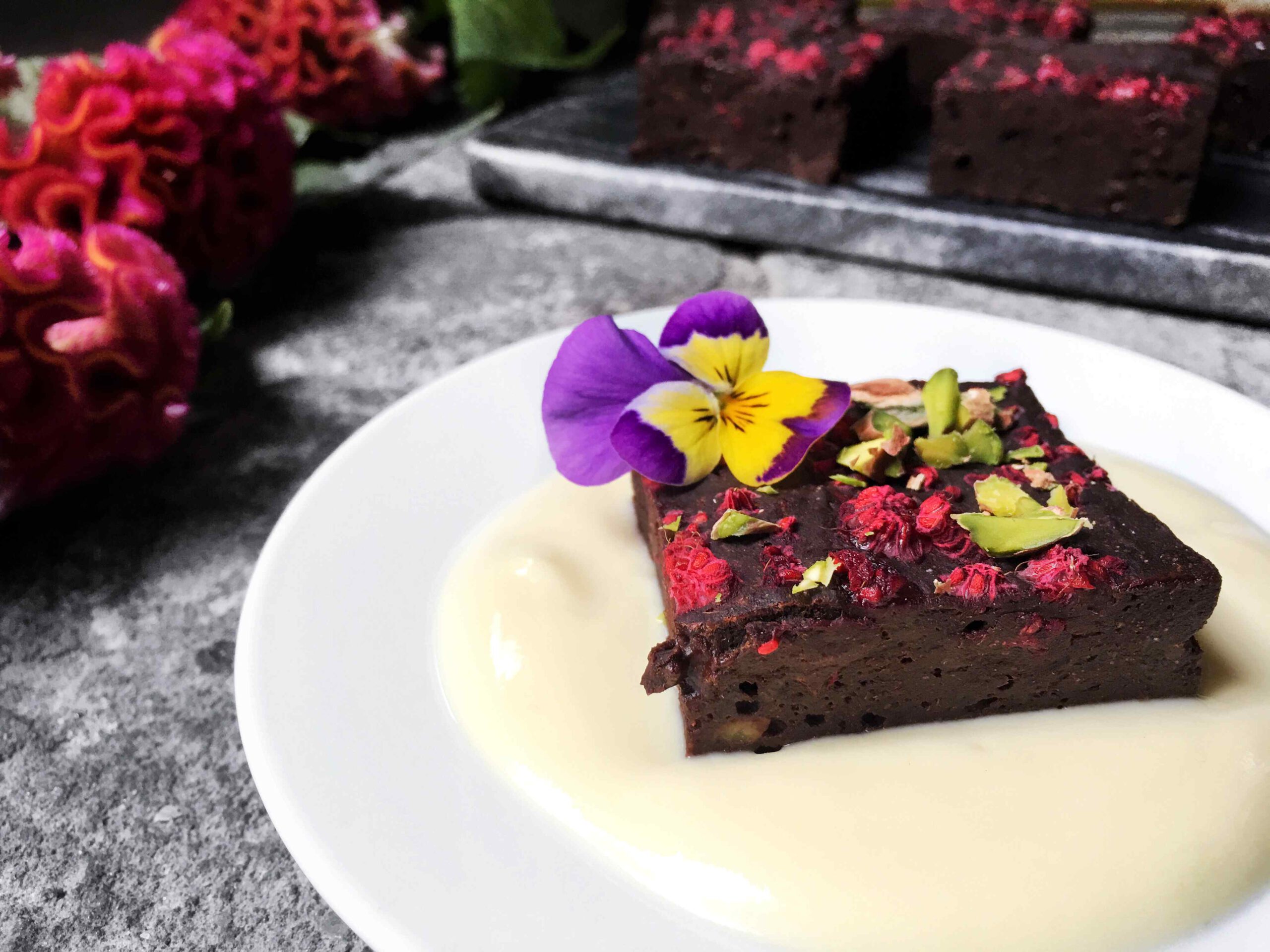 Chocolate Banana Squares - Gluten Free
Rich and Delicious Chocolate Banana Squares without gluten & oil. Are you ready to indulge?
Ingredients
5

bananas

overripe

2

tbsp

ground flax seeds

1/3

cup

apple sauce

1

tsp

almond extract

or vanilla

1 1/4

cup

cacao powder

1/2

cup

dates

processed in a food processor

1 1/2

cup

buckwheat flour

1

handful

dates

(optional)

1

handful

walnuts

(optional)

1

handful

raspberries

(optional)
Instructions
preheat the oven to 175 celcius or 350 farenheit. Start by mashing the banana in a large bowl, to this add the apple sauce, vanilla extract and flax seeds. Add half a cup of pitted dates to a food processor and pulse to create out natural sweetener. Now to the large bowl add the buckwheat flour, cacao powder and processed dates, mix well. Optionally fold some chocolate chips, chopped dates and or pieces of walnut in the batter.

Line a baking dish with parchment paper and to this add the batter. Top it with raspberries and bake in the oven for about 25 minutes, or until you poke it with a skewer and it comes out clean. Let cool before enjoying a delicious slice! Enjoy!