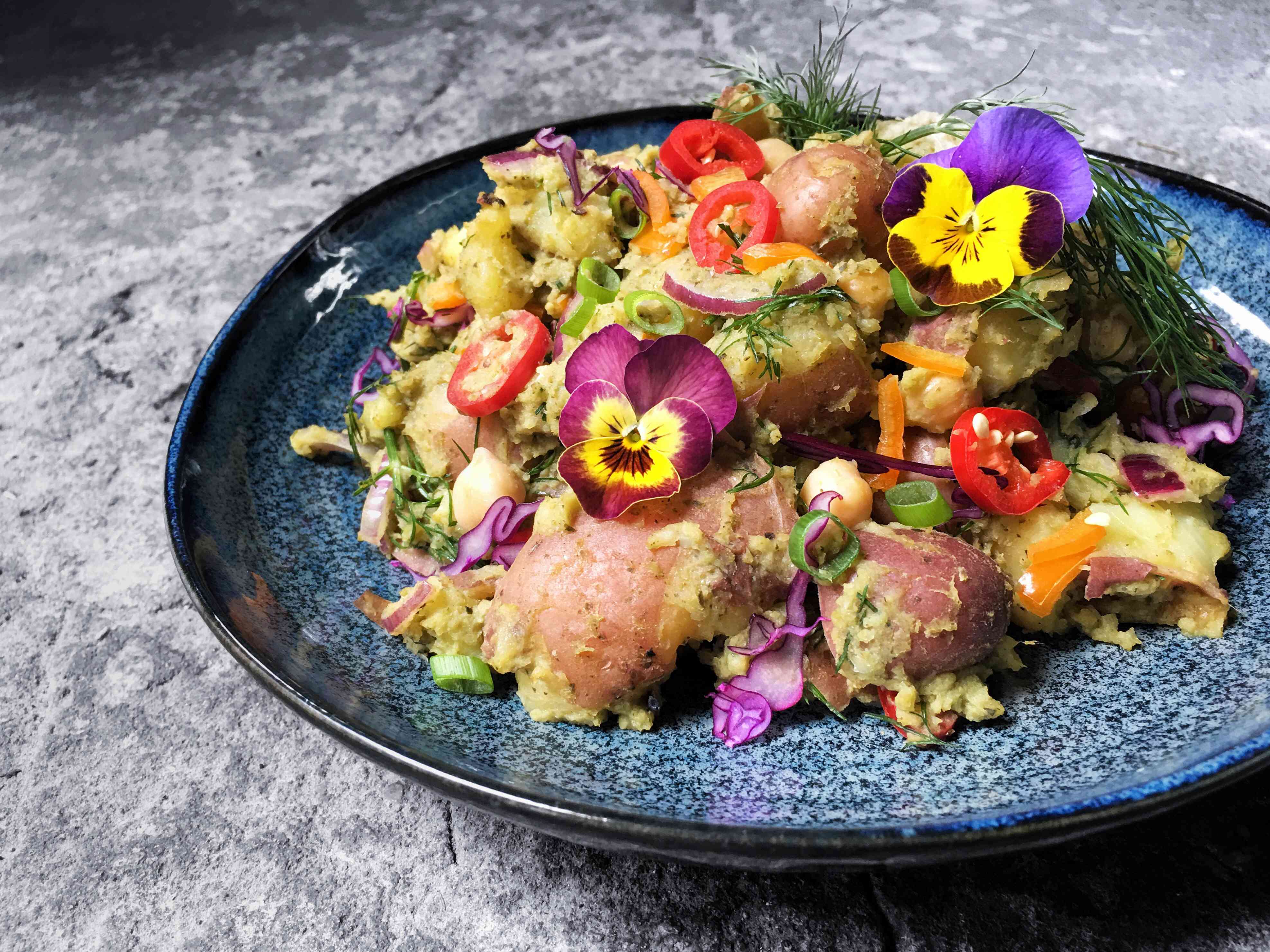 Can you believe we're nearing bbq and picnic season? The weather is gradually becoming more warm and pleasant, and the sun a bit brighter (well at least for us on the northern hemisphere. Oh and yes you can still go to bbq's as a vegan, it's all about the sides if you'd ask me! One of the side dishes I always look forward too is potato salad, and not only during bbq's but any given time of the year I crave this stuff. Now although I love it, it's not always plant based, so it's about time to make a delicious recipes we all can enjoy!
Besides potato salad I also have a huge love for pesto, now add those to together and you've got yourself a magical dish. It's truly a simple recipe when you use store bought pesto, which I happened to do for this recipe, just make sure it's vegan. You could also use this recipe for spinach pasta to sneak some extra greens into your meal.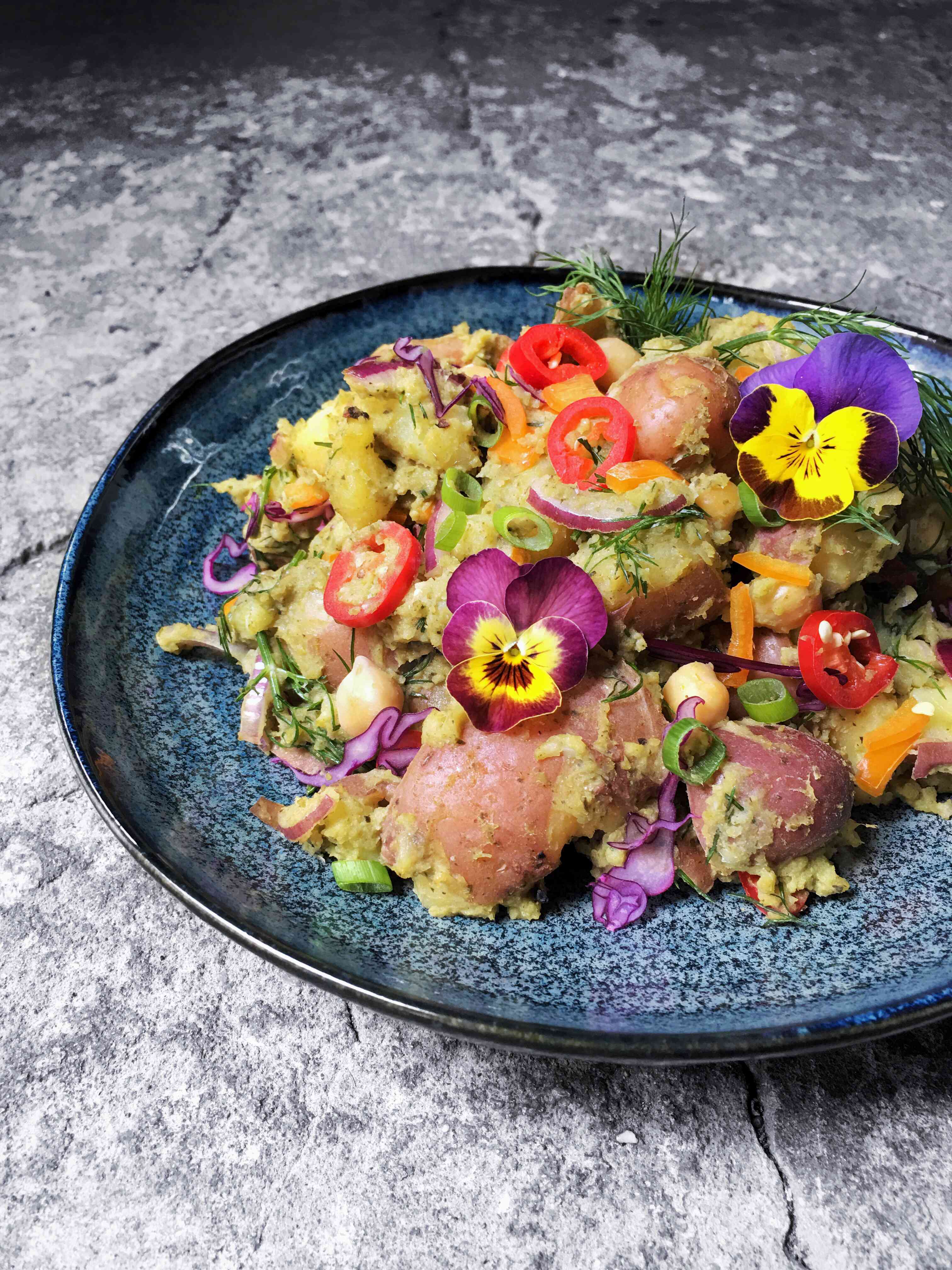 This is truly a simple recipe, but more importantly really delicious and low fat. We're tossing aside the mayonnaise and make our own dressing using chickpeas and pesto, almost creating a hummus, but without the oil. But heck feel free to add some olive oil, no ones judging!
Honestly there are so many options to this recipe, you can use store bought pesto, make this spinach pesto or a simple throw basil, pine nuts and nutritional yeast in the dressing kinda pesto. Another thing you could do is add lots of heat by adding hot peppers or maybe making it more simple by leaving some ingredients out. It's all up to you, experiment and let your imagination and taste buds run wild.
And scratch what I said in the beginning of this post, this is not a side dish, give me a bowl of potato salad and I'll be content!
Let me know if you liked the recipe in the comments below and if you decide to recreate this dish feel free to tag me on Instagram as I'd love to see your creations, and find me on Facebook!
One Love,
A.J.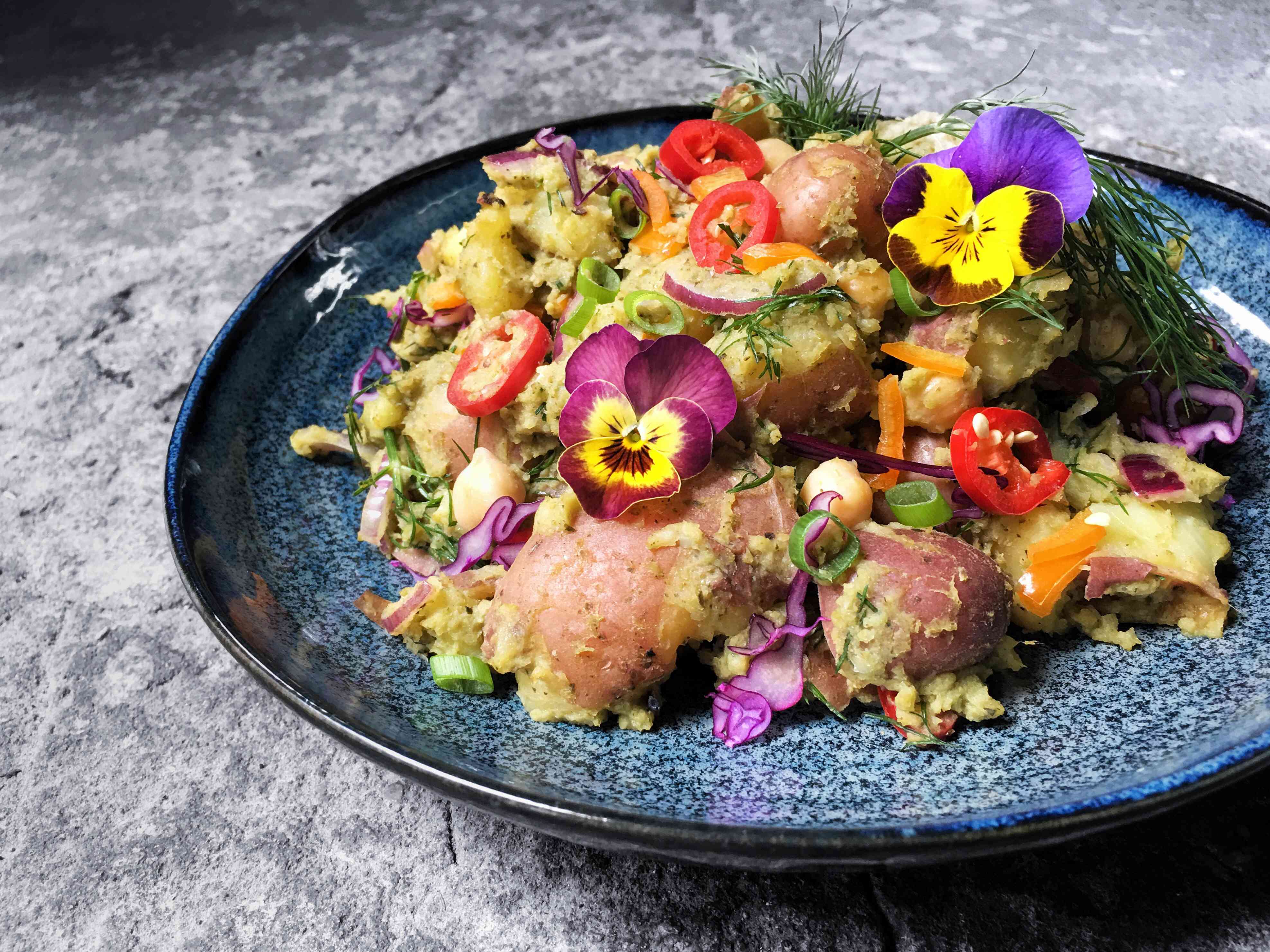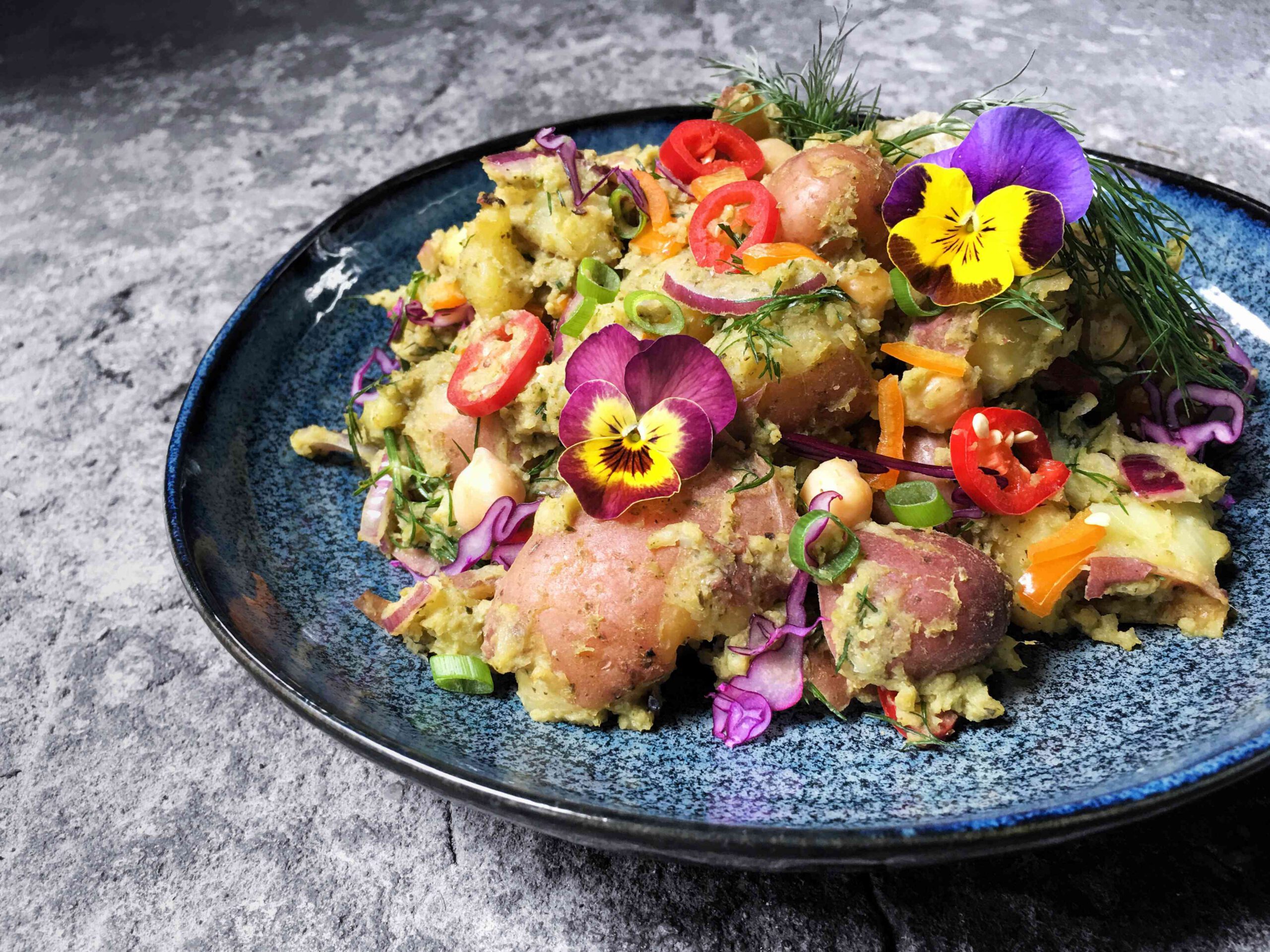 Pesto Potato Salad
With this potato you're officially ready for the bbq and picnic season to begin! It's creamy and delicious!
Ingredients
Potato Salad
1

kilo

potatoes

1/2

red onion

1

handful

dill

1

spring onion

1

bell pepper

1

chili pepper

(optional)

1

lemon

juice

to taste

salt + pepper
Pesto dressing
1

cup

chickpeas

6

tbsp

pesto

home made or store bought

1/2

cup

water

1/4

cup

nutritional yeast
Instructions
Potato Salad
Start by cutting the potatoes in bite sized pieces and placing them in a big pot. Cover the potatoes with water and boil for about 15 minutes or until you can easily poke it with a fork. Remove the potatoes from the water and place them in a large bowl. To this add the red onion, dill, pesto dressing, spring onions and hot/bell pepper (optional) at the end lemon, salt and pepper to taste and chill the salad in the fridge, or eat right away. Enjoy!
Pesto Dressing
Add the chickpeas, pesto and water to a blender and blend until creamy. If you don't have any store bought pesto you could make a dressing using the chickpea base and adding a generous handful basil, a table spoon of nutritional yeast, a handful of pine nuts and salt to taste to the blender with the chickpeas to create your homemade pesto dressing.