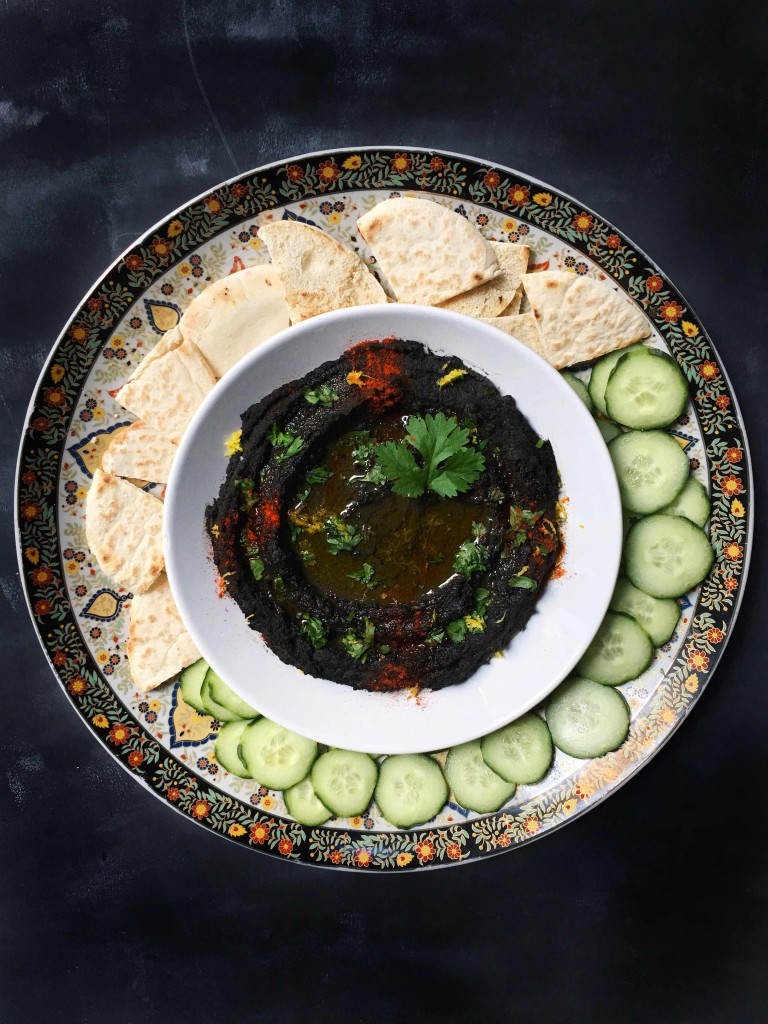 By now most of us got to know and love hummus a dip that has been gaining popularity all over the world. And for good reason because this dip is very delicious and versatile. You can make a roasted garlic hummus, or a spicy roasted pepper hummus, there is even beautiful pink beet hummus. So when I decided to make some black tahini this afternoon I couldn't resist the urge to make some spicy black hummus, and so I did.
This hummus would be Darth Vader's all time favourite hummus, I'm sure of it! It's creamy, and has an extra nutty taste because of the black tahini, maybe even a bit woody, in a very, very good way! Whenever making food I try to use as little oil as possible, but for this party snack I decided to go all out and indulge.
If you can't find any black tahini you can always make it yourself using black sesame seeds. If you are lucky enough to have an asian grocery store close by you can get some black sesame seeds for a reasonable price, compared to the prices i've seen on-line. No if you do decided to make the black tahini from scratch all you need are the sesame seeds, and preferably a high speed blender, or if you don't have one like me and have a ton of patience you can use a food processor. Now here are the steps of making the black tahini.
First you'll need about 2 cups of black sesame seeds and toast in a cooking pan over low heat. Keep in mind that these are black so you won't notice them burn, so use your smell and taste. They should smell and taste a bit more nutty then before they hit the pan.
Now once toasted add them to a high speed blender or food processor and pulse until the oil starts to separate from the "flesh" and you get a creamy consistency. Note: If using a food processor this will take lots of time, it took me over an hour, because I took short breaks to prevent my food processor from overheating, and you should scrape down the sides every now and then!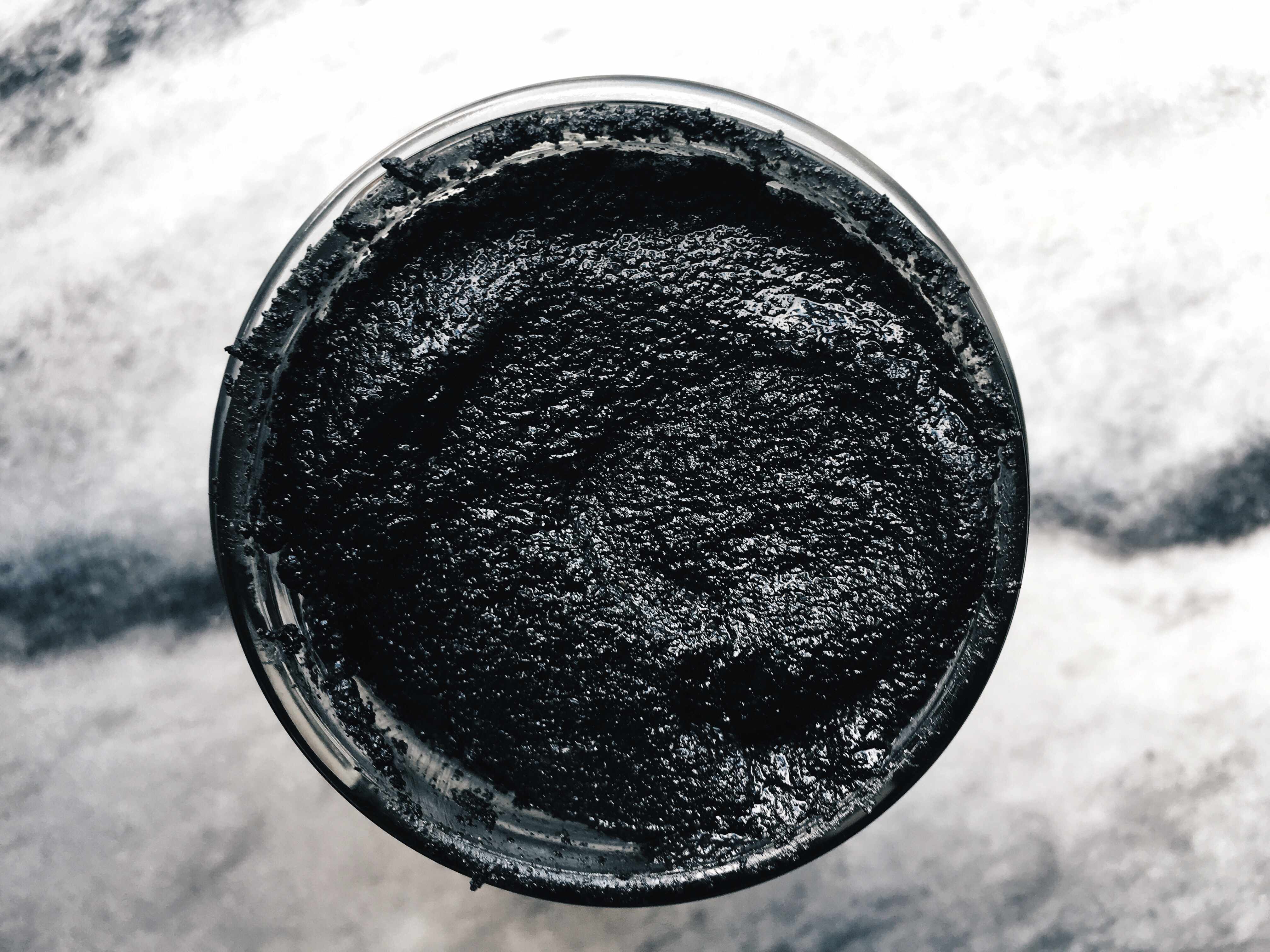 Now that you've got yourself some black tahini let's start making this hummus (this is where things get super easy trust me!), and the party begins! All you really need to do is throw everything in a high speed blender or food processor and pulse for a couple of minutes until smooth, no hard labour involved.
I know its still a month away but I'm sure this would make a great party snack to bring to a halloween party!
Now by now we all know I love coloured food, I'm literally on a mission to inject every dish I know with a good serving of rainbow, but sometimes the dark side's simply to hard to resist, and although that isn't always a good thing, when it comes to black hummus it actually is an amazing thing!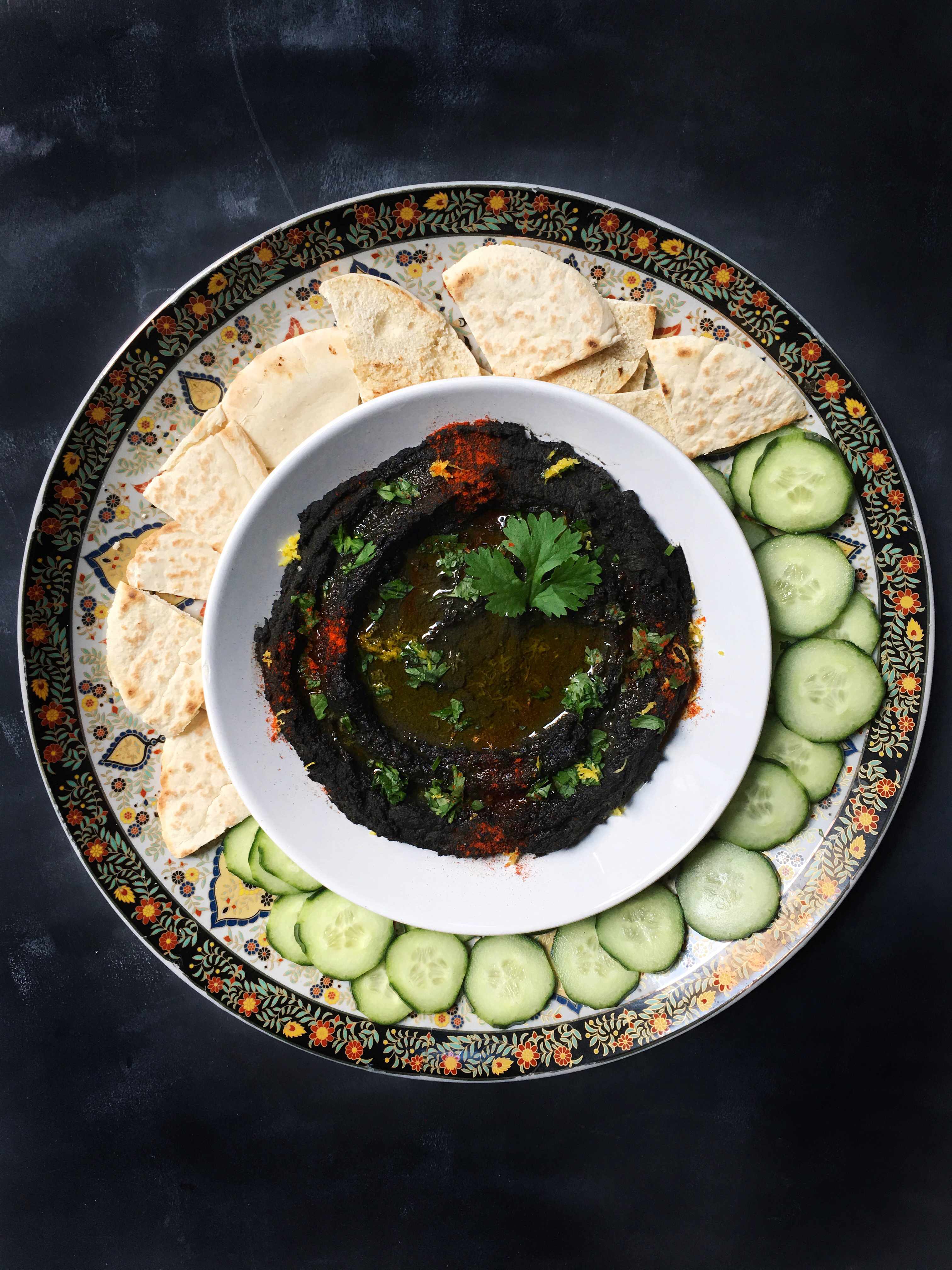 If you decided to recreate this dish or have any comments feel free to leave comments below and to tag in your creations on Instagram.
Now lets make some goth hummus and watch some Star Wars.
PS: Besides the black tahini I used another secret ingredient, dark soy sauce. This is absolutely optional, but it does add a nice rich salty flavour, so feel free to use it!
One Love,
A.J.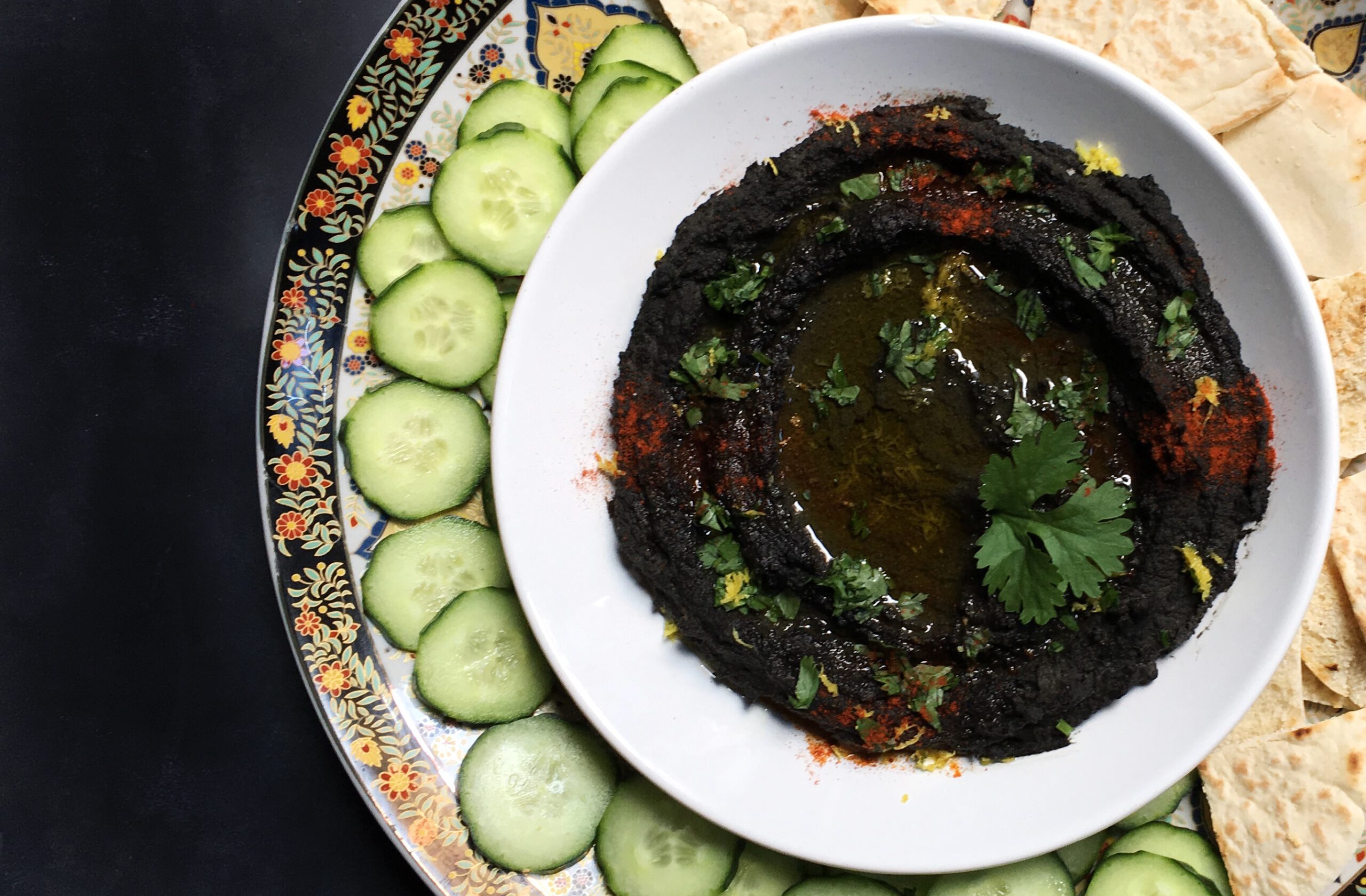 Black Hummus & Black Tahini
Darth Vader's favourite hummus! Make some of your own and join the dark side (jk don't actually join the dark side).
Ingredients
220

grams

chickpeas

4

tbsp

black tahini

3

tbsp

extra virgin olive oil

2

tsp

cumin

3

cloves

garlic

2

lemons

juice and pulp

2

tsp

cayenne

1

splash

dark soy sauce

(optional)
Instructions
Add everything to a food processor or high speed blender and pulse, while scraping down the sides every once in a while, until your get a smooth mixture. Add salt and pepper to taste and garnish with some fresh herbs, spices, olive oil and some lemon zest. Enjoy.