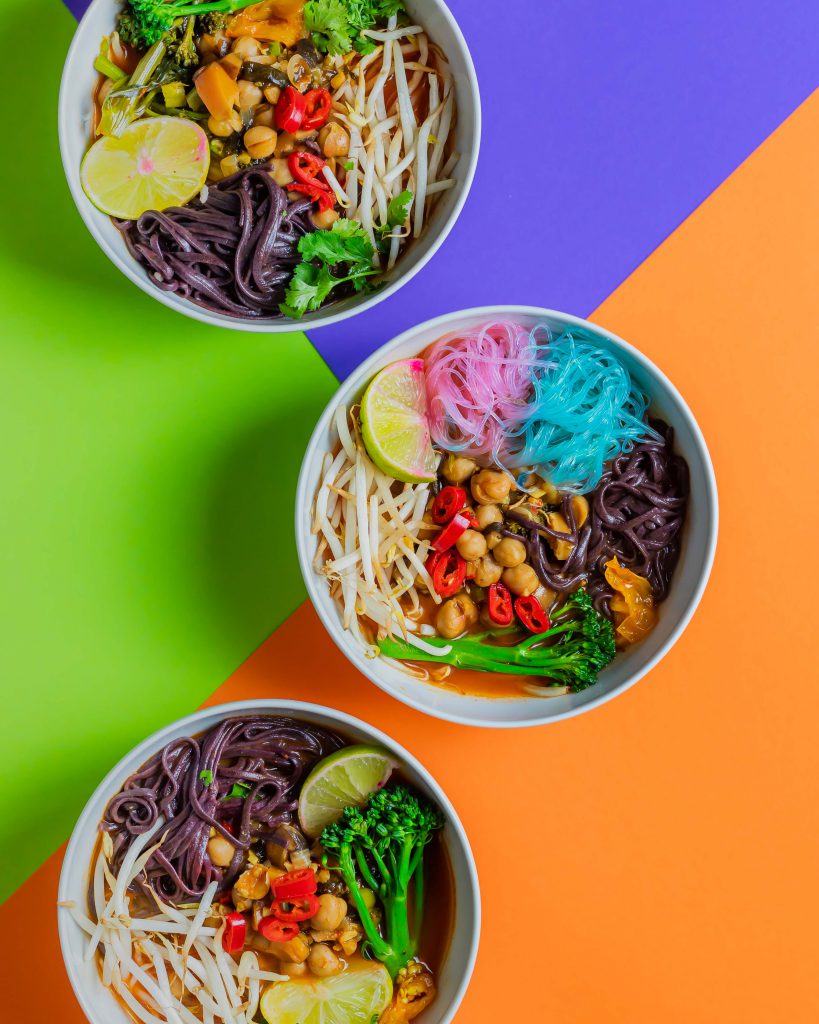 This recipe is inspired by a recipe I shared on my Instagram stories. Here I occasionally share my more spontaneous cooking ventures. They showcase my way of cooking, which is more intuitive and thus I hardly ever use recipes. Yet I find it fun to write these dishes down and share them with you. This is a simple recipe for one of my spicy "flu fighting" soup.
Whenever I get sick or people around me I choose to make some form of soup. Often including lots of pepper, herbs, probiotics or a combination of these. In this case I felt like adding some ginger, lots of garlic and hot peppers to a comforting broth to sweat it all out. This is why I called this my spicy "flu fighting" soup. Keep in mind that I'm no doctor, so take my medical advise with a grain of salt (and pepper). Lol.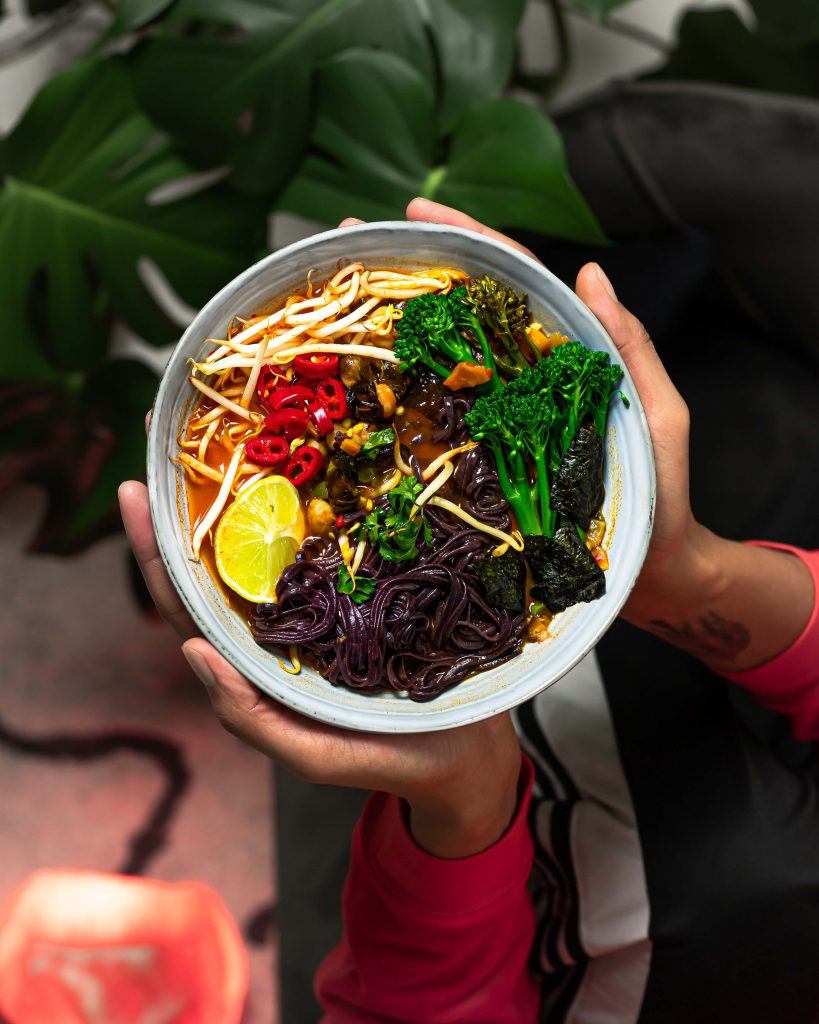 This soup is simple and doesn't take much time out of your day. It's nice to grab a bowl, cozy up on the couch and watch something fun. Something we can all use when we're feeling a bit off. And if you want to spend some extra time in the kitchen and like something spicy, be sure to check this sweet & spicy tofu recipe
Be sure to catch me on Instagram to see these stories (you can find them in my highlight) and feel free to let me know if you'd like to see more of these Insta story to recipe posts.
Much Love, Jason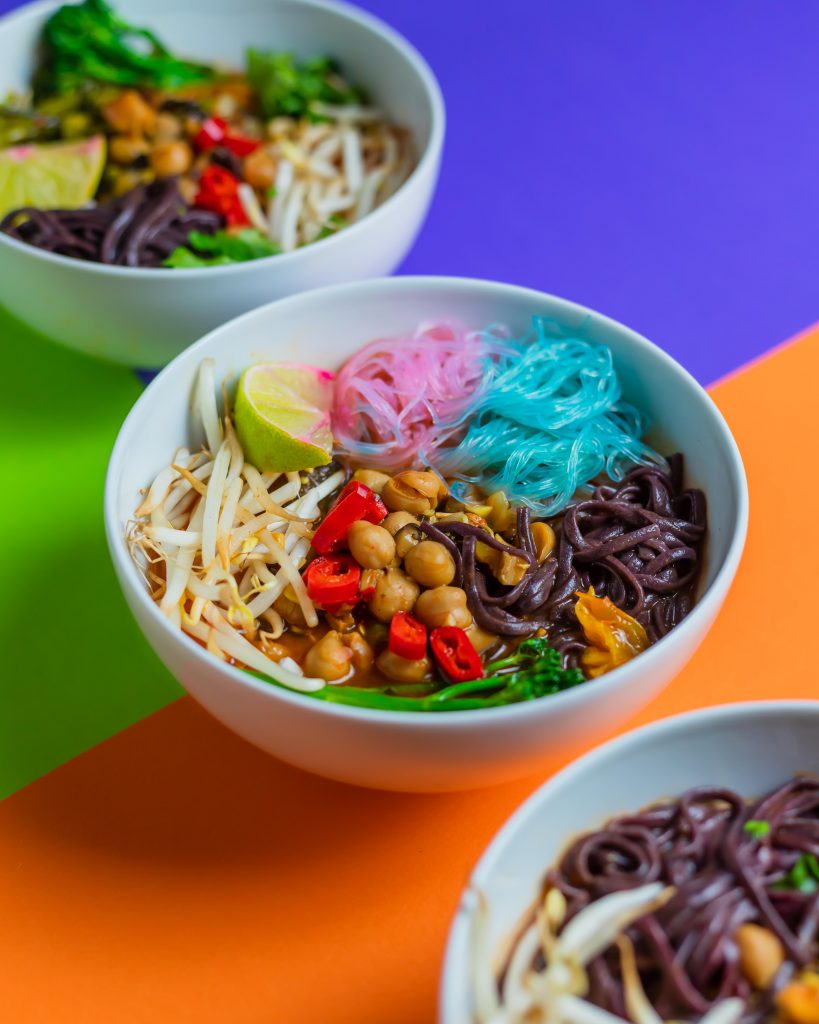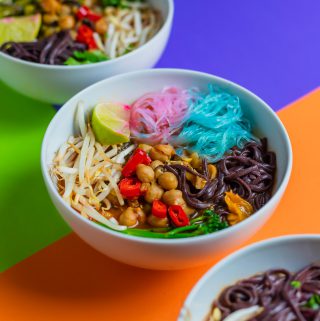 Spicy "flu fighting" Soup
This spicy "flu fighting" soup will help you sweat it all out
Ingredients
1

onion

diced

5

cloves

garlic

minced

1

tsp

ginger

minced

1

chili pepper

chopped

3

dried shiitake

2

tbsp

dried wakame

2

tbsp

gochujang

1

adjuma pepper

or habanero

1

can

chickpeas

drained

150

grams

Broccoli

or bimi

150

grams

bean sprouts

2

tbsp

vegetable bouillion

or use vegetable broth instead of water

1

serving

rice noodles
Instructions
Start by warming a large cooking pot over medium/low heat. Add about a tbsp of oil and lightly cook the onion until it's translucent. Now add the garlic, ginger and chili and cook it for two minutes.

Add about 1 1/2 liters of water to the pot and add the dried shiitake, wakame, gochujang, adjuma*, chickpeas and vegetable bouillion. Bring it to a boil and let it simmer for 30 minutes.

Remove the mushrooms and chop them into pieces. Add them back to the pot of soup. Now add the broccoli and add salt and pepper to taste. Serve this in a bowl over some bean sprouts. Optionally add some noodles, herbs and lime.
Notes
Some people choose to keep the adjuma whole. You can score it or chop it to make it more spicy. Leaving it whole will make the dish less spicy.