Ice cream for dessert is a no brainer, but today we're spicing it up a bit with hints of cardamom and cloves. And yes, we will be using rice as a fluffy and filling vehicle to add some carbs to our fat. This indeed will not be a "light" dessert. Making it perfect for the winter time when we can use a bit of extra comfort.
Using rice in desserts isn't groundbreaking. We have the Thai sticky rice with mango and rice pudding from China. It's about time to add another rice dessert to the collection with this spiced rice & coconut ice cream combination. Topping it of with roasted hazelnuts to compliment the coconut and spices.
I used coconut ice cream from professor grunschnabel. Their coconut ice cream is creamy and full of coconut flavour. And no, we're not sponsored, this is my honest opinion. If you can't get your hands on it any creamy coconut ice cream will do!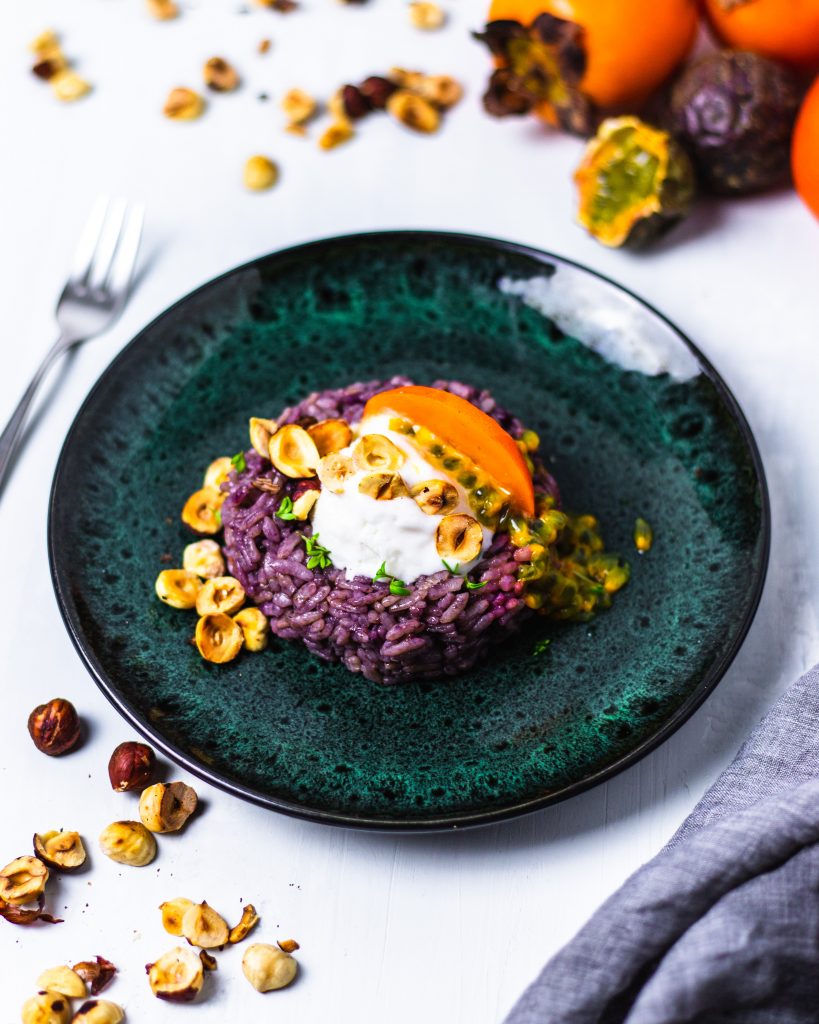 Feel free to play around with the spices, maybe try adding a bit more cinnamon or swapping out the cloves for all spice. The options are endless. I used passionfruit and persimmon but you could easily go for something else. Good suggestions are mango, banana or apple.
Now it's your turn to create your own rice cream dessert. Let me know what you'll be pairing it with by tagging me on instagram or leaving me a comment.
One Love,
Jason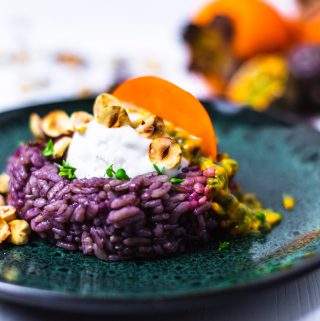 Warming Rice & Cream
Ingredients
1

cup

short grain rice

1 1/2

cup

water

1/2

tsp

cardamom

1/2

tsp

cloves

1/2

tsp

cinnamon

3

tbsp

maple syrup or agave

1/2

tsp

vanilla extract

1/2

cup

hazelnuts

1

passion fruit

(optional)

1

persimmon

or other fruit of choice
Instructions
Start by washing the rice. Add the rice to a cooking pot. Add water and move it around using your hands. Strain the water. Repeat this process three times.

Now add 1 ½ cup water to the rice and bring the pot to a boil. Once boiling immediately reduce the heat to low and cover the pot. Let it simmer for about 20 minutes so the rice gets to absorb all of the water. Turn of the heat and let it cool a bit with the lid covering the pot.

In a bowl mix the maple syrup with the spices and vanilla. Remove the rice from the pot and transfer it to the bowl with spices, mix it well and let is cool completely or serve a bit warm.

To roast the hazelnuts simple remove as much skin as possible. Cut the hazelnuts in half. Add them to a pan and roast them over medium to low heat until they turn golden brown and fragrant. Let them cool before using.

Optionally add some natural food colouring such as turmeric or black goji powder which is what I used to turn it purple. Serve with coconut ice cream, fruit and roasted hazelnuts, enjoy!