As I'm incorporating more "clean" foods in my diets and taking out the processed foods, I'll of course be sharing fun and healthy recipes with all of you! To be honest I never really post smoothie or salad recipes as I consider them to be too simple, so no one would be interested. If it weren't for one of my close friends, hi jazz, or my mom asking me for some inspo and telling me to share some recipes I thought, why not!?
Of course I can't send you away by telling you to blend 2 bananas and a date, no this is not your regular smoothie, this smoothie requires a specific taste. I added black pepper and turmeric to not only give it a gorgeous colour, but this combination has many health benefits as well.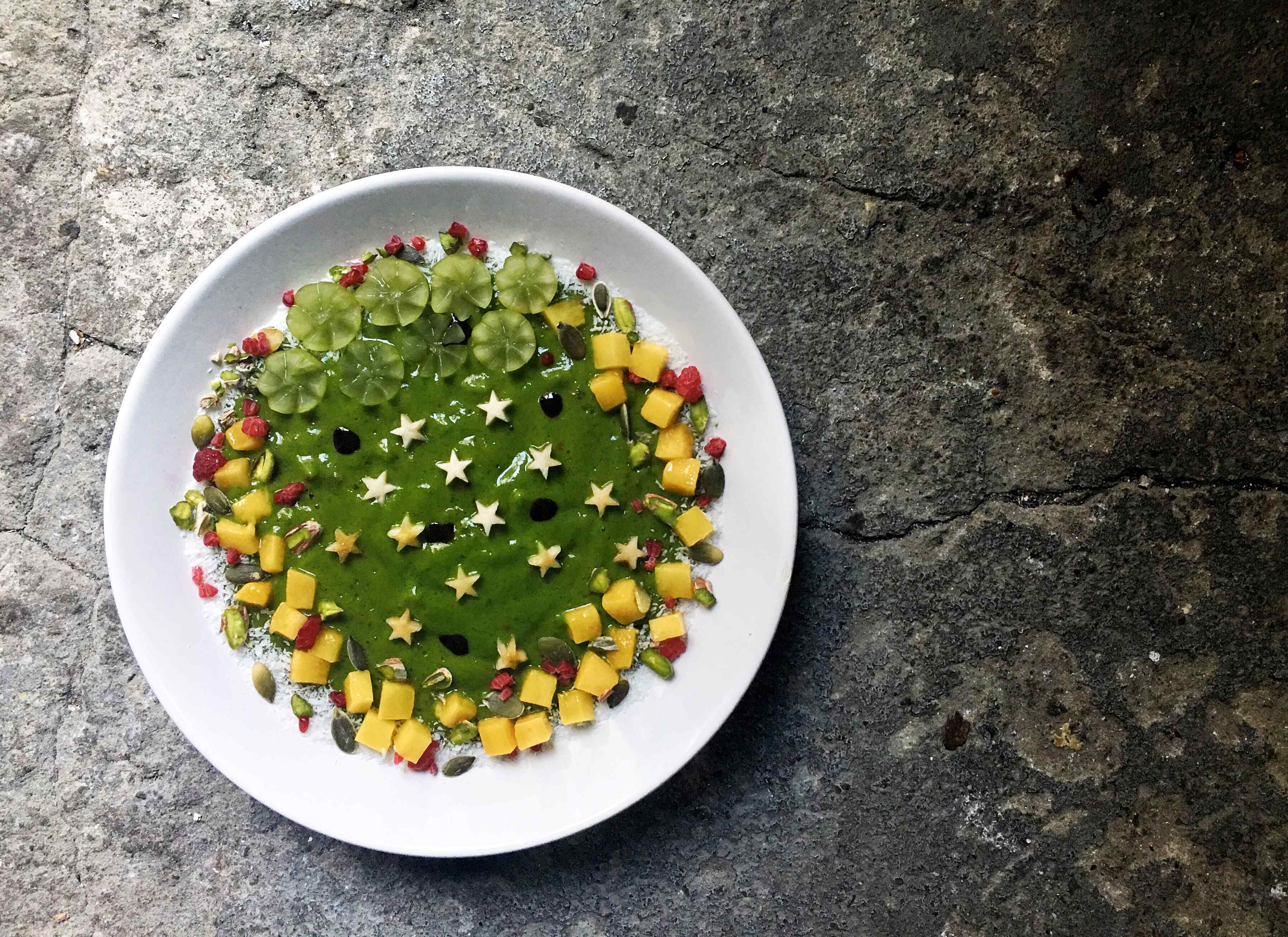 Another ingredient added to this smoothie might not be for you, but for me it's a staple, it's hot peppers, and in this case chili peppers. I added half a chili, simply to try a "mild" version which many people could enjoy, but since I'm partly dragon I would normally throw in a whole chili, seeds included. The flavors of the chili, turmeric and black pepper mingled perfectly with this green smoothie consisting mango, banana and spinach.
Now to the last and most notorious ingredients of all, CBD oil which is extracted from cannabis, and no it doesn't make you high. I've been using CBD oil for the past couple of months, and never used it in one of my recipes, but today I thought, why not!? There are many discussions concerning the health benefits of this oil, but since I'm not an expert I'd recommend watching some documentaries or reading some studies. Also I'd like to note that CBD oil isn't legal in every country, so you might not even be able to get your hand on it, no problem, just skip it!
This might not be your taste but since I'll be focussing on eating more whole foods than ever before you, should stay tuned because there will be more smoothie recipes coming your way.
Have a blessed day and let's start blending shall we!
One Love,
A.J.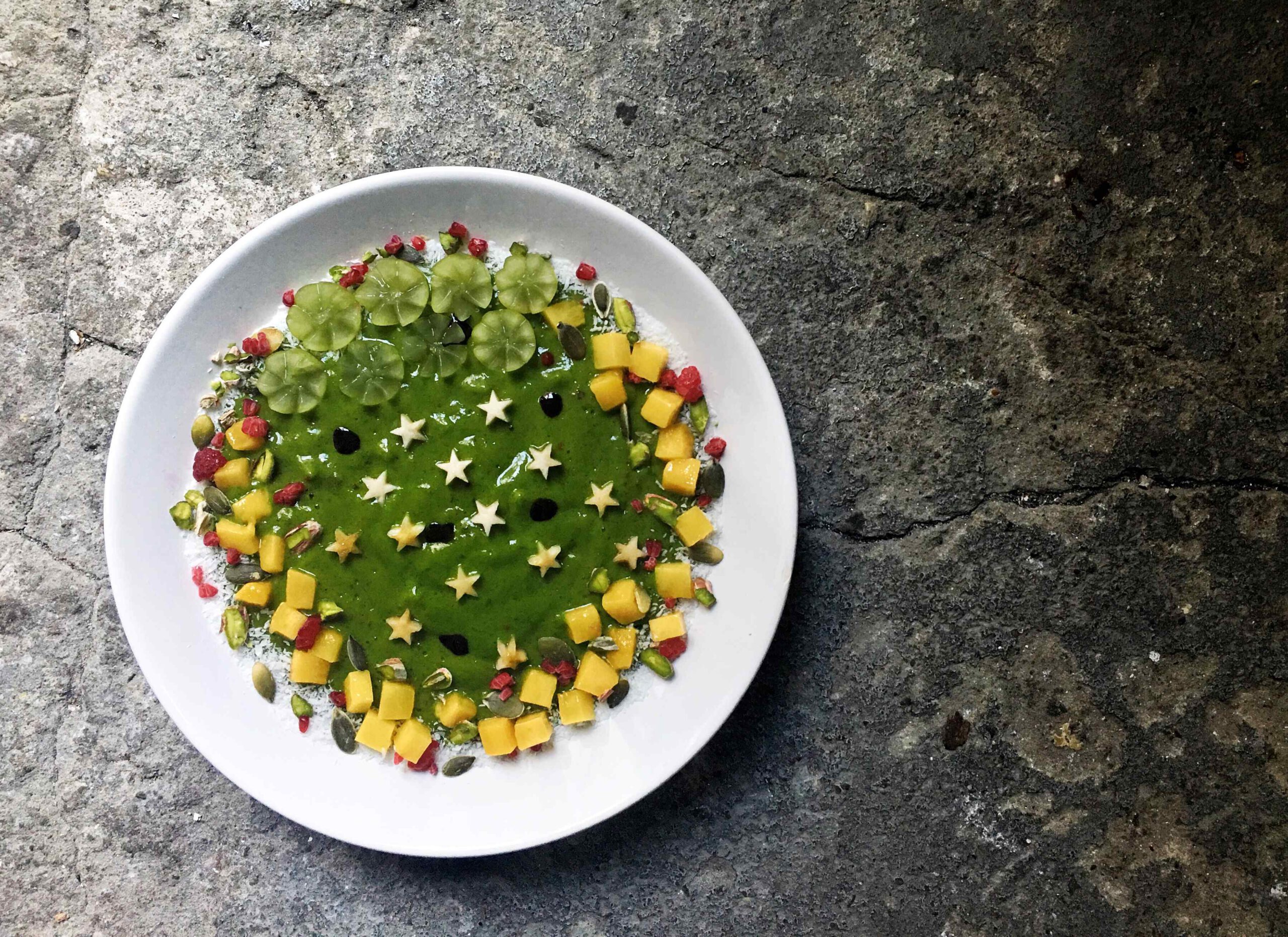 Spicy Green Smoothie - W/ a few drops of CBD oil
Ingredients
2

bananas

1

handful

frozen mango

2

handfuls

spinach

1

dash

turmeric

1

dash

black pepper

1/2

chili pepper

1

date

few drops

CBD oil

optional
Instructions
this recipes is as simple as throwing everything into a blender and pulsing it a few times. Now do just that, you might want to add a little water for a thinner consistency. Enjoy