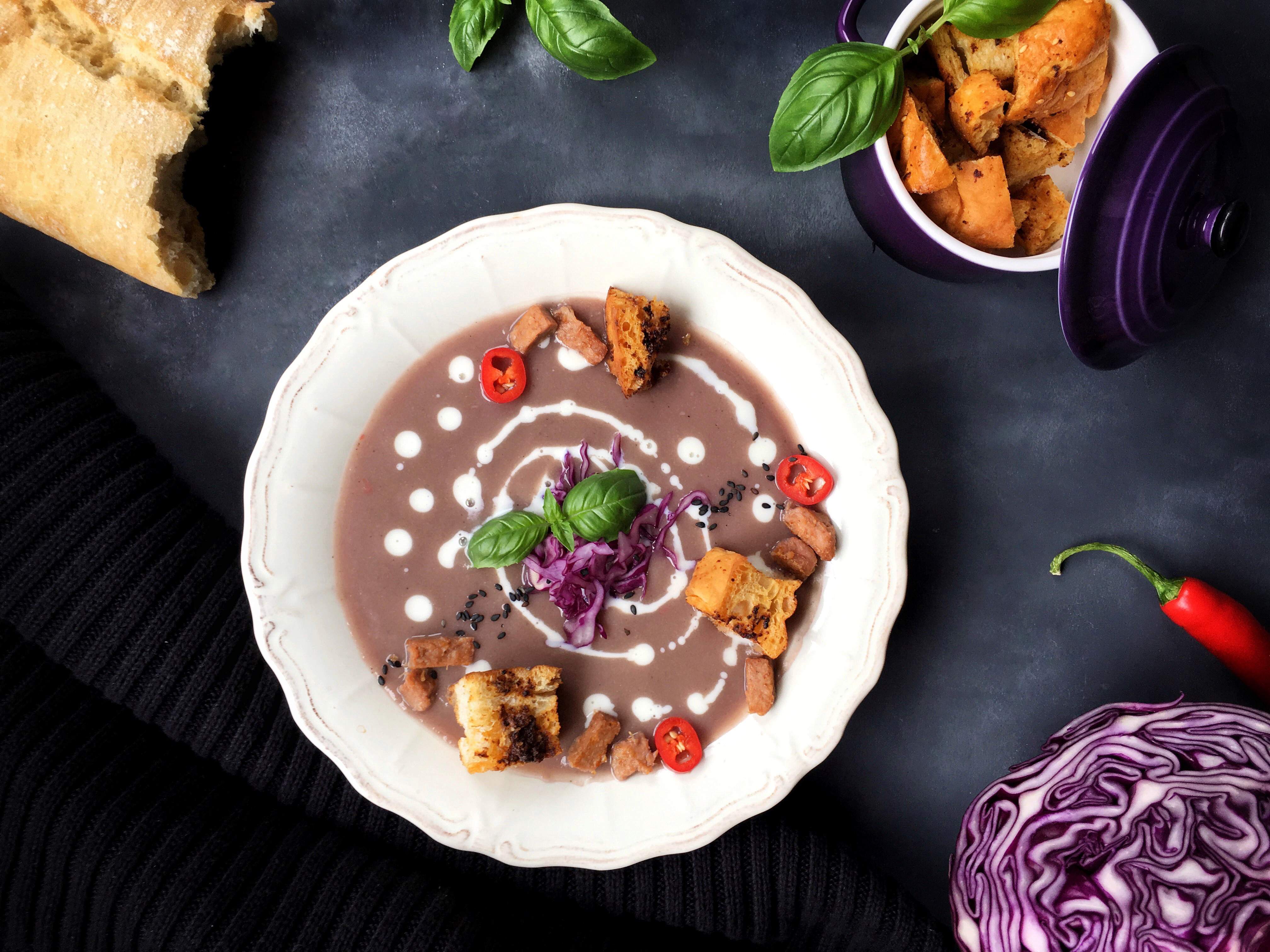 It's Oktober which means another batch of halloween inspired dishes will be appearing throughout the month, and we'll be kicking it off with this purple soup. Serve this to your guests during a halloween party, "uhm what is this?" they will probably ask, looking at you like your some kind of witch. The moment they'll try the soup though, this is when they'll get it, they'll be left bewitched.
In all seriousness, this soup straight from the pot looks quite scary, exactly what you'll be going for, right!? but don't be fooled, it's absolutely delicious! My mom was quite nervous when I served her this bowl of soup, long story short, she went back for second.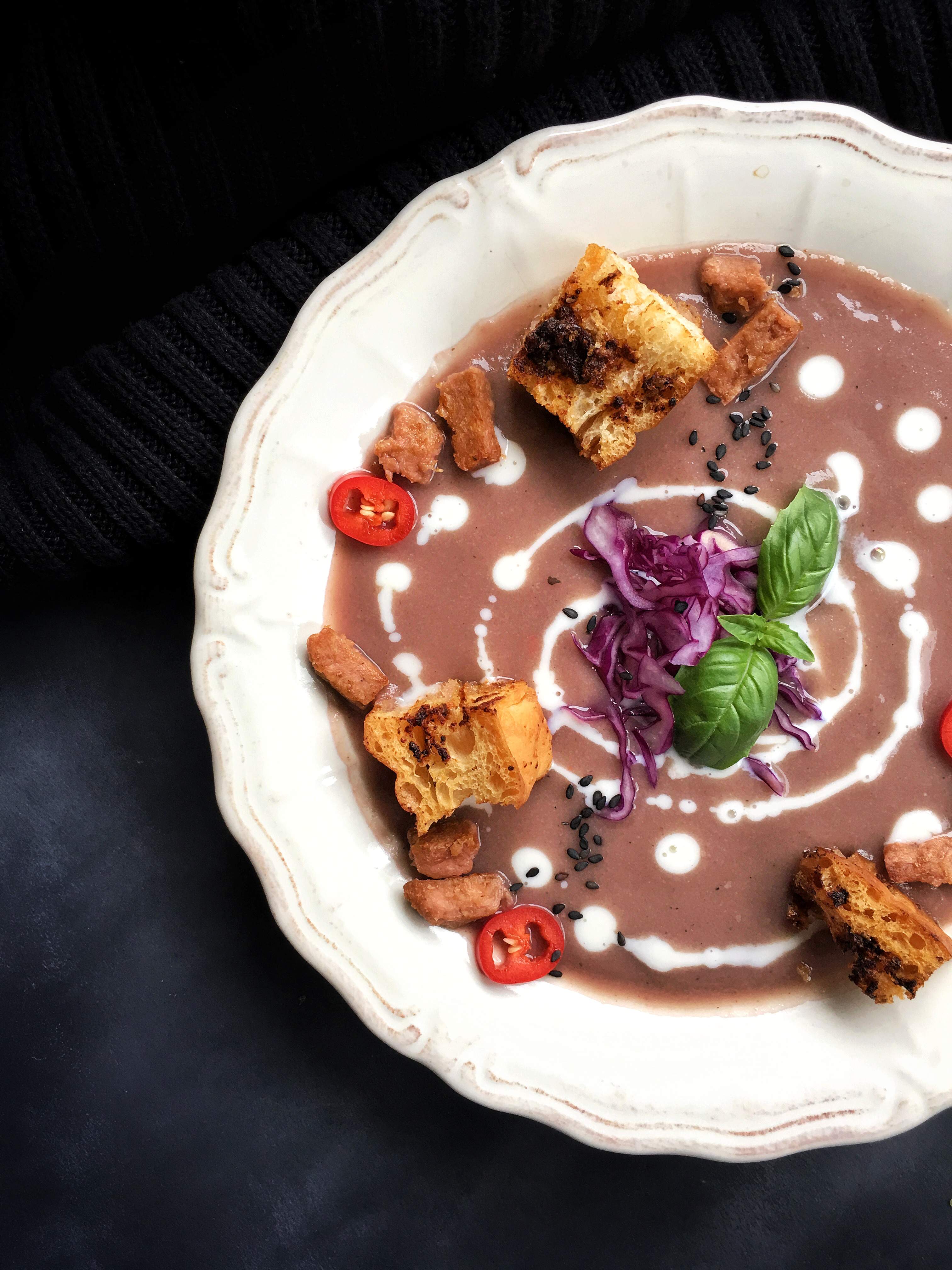 This soup will be perfect to serve to a group of people as it is not only tasty but also doesn't require that much time out of your day. You could easily make another dish or do the dishes while the soup is doing its thang, just don't forget to stir it!
For this soup I used two types of bouillon, I used 2 veggie/garlic bouillon cubes and 1 scoop vegan "chicken" bouillon powder. Now you can use whatever kind of bouillon or veggie stock your heart desires, I personally found this combination to be quite tasty! Also stay mindful of the salt content, if your bouillon is with salt, be sure not to add too much extra salt to your soup.
To top the soup of I made my easy crouton recipe, which you can find here, it adds some nice texture to this smooth soup!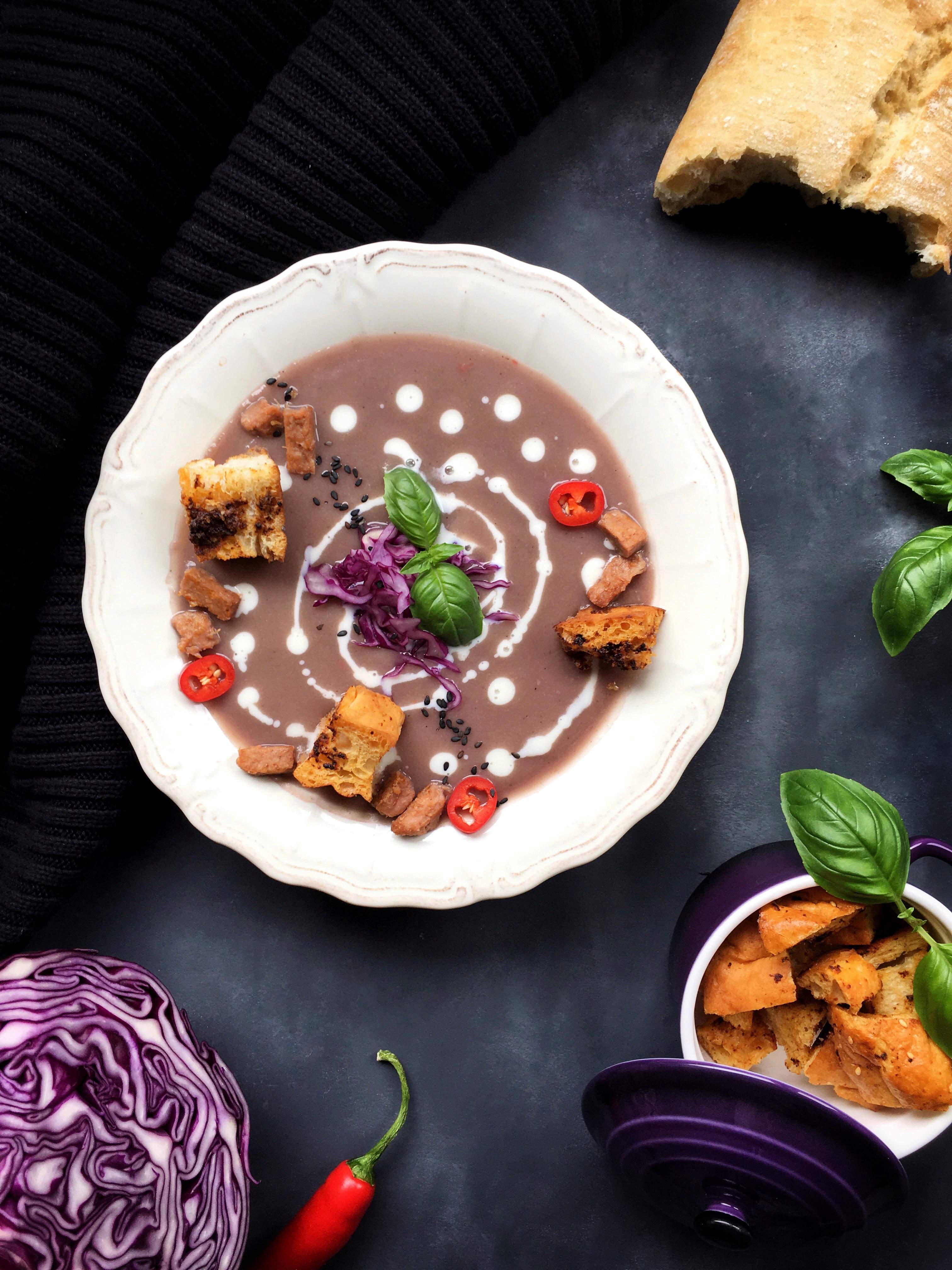 Now let's get cooking!
If you decide to recreate this dish feel free to tag me on Instagram as I'd love to see your creations, and find me on Facebook!
One Love,
A.J.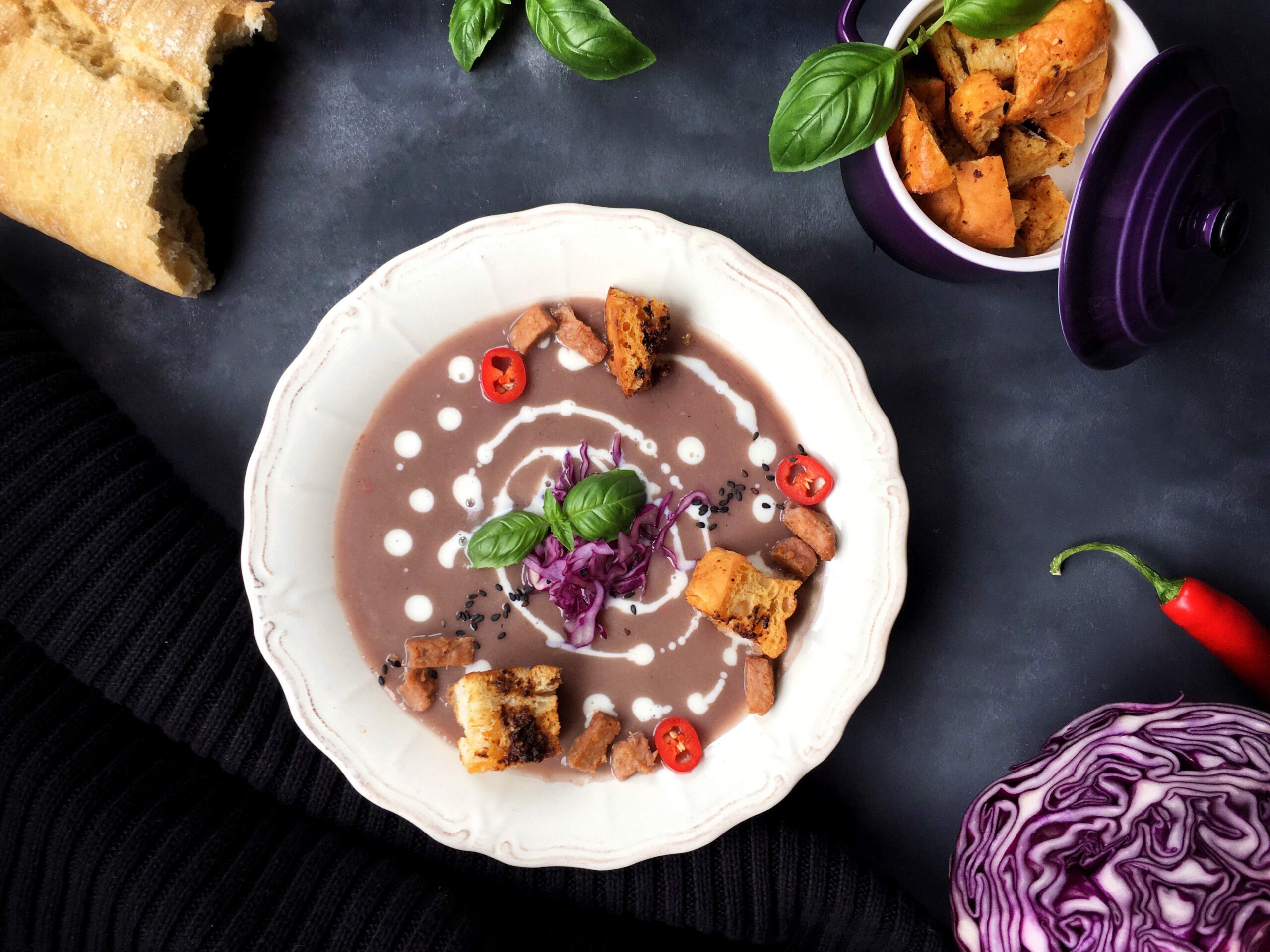 Purple Cauliflower Soup - Halloween Edition
Ingredients
1

head

cauliflower

1/2

purple cabbage

1

onion

7

cloves

garlic

3

stalks

celery

1

chili

1

tbsp

vegan chicken bouillion

2

cubes

veggie bouillon

1

tbsp

garam masala

3

tbsp

nutritional yeast

(optional)
Instructions
Cook the onion, garlic and celery until the onion turns translucent. Now add the veggies, bouillion powders (cubes or veggie broth) and enough water to cover the vegetables.

Bring the soup to a boil after which you'll let it simmer until the cauliflower is soft. Keep stirring the pot every now and then to prevent the veggies from sticking to the bottom. Now blend the soup with a stick blender until you've got a smooth consistency. Serve topped with some non dairy cream, croutons, chili, basil or whatever else your heart desires.