It's been two weeks of zero alcohol which means it's time for the second fase of my body reboot! We're getting rid of gluten!! Now don't get me wrong, I'm not allergic, but intolerant, or at least that's what my body has been telling me. The main reason I'm removing gluten is because I want to get rid of my eczema and gluten is a common trigger, I refuse to take any pharmaceutical creams, so we're going holistic. Two weeks from now I'll also remove processed sugars and I'm doing these little steps of two because I came up with this theory that it'll make this whole transition more easy, especially since last time failed!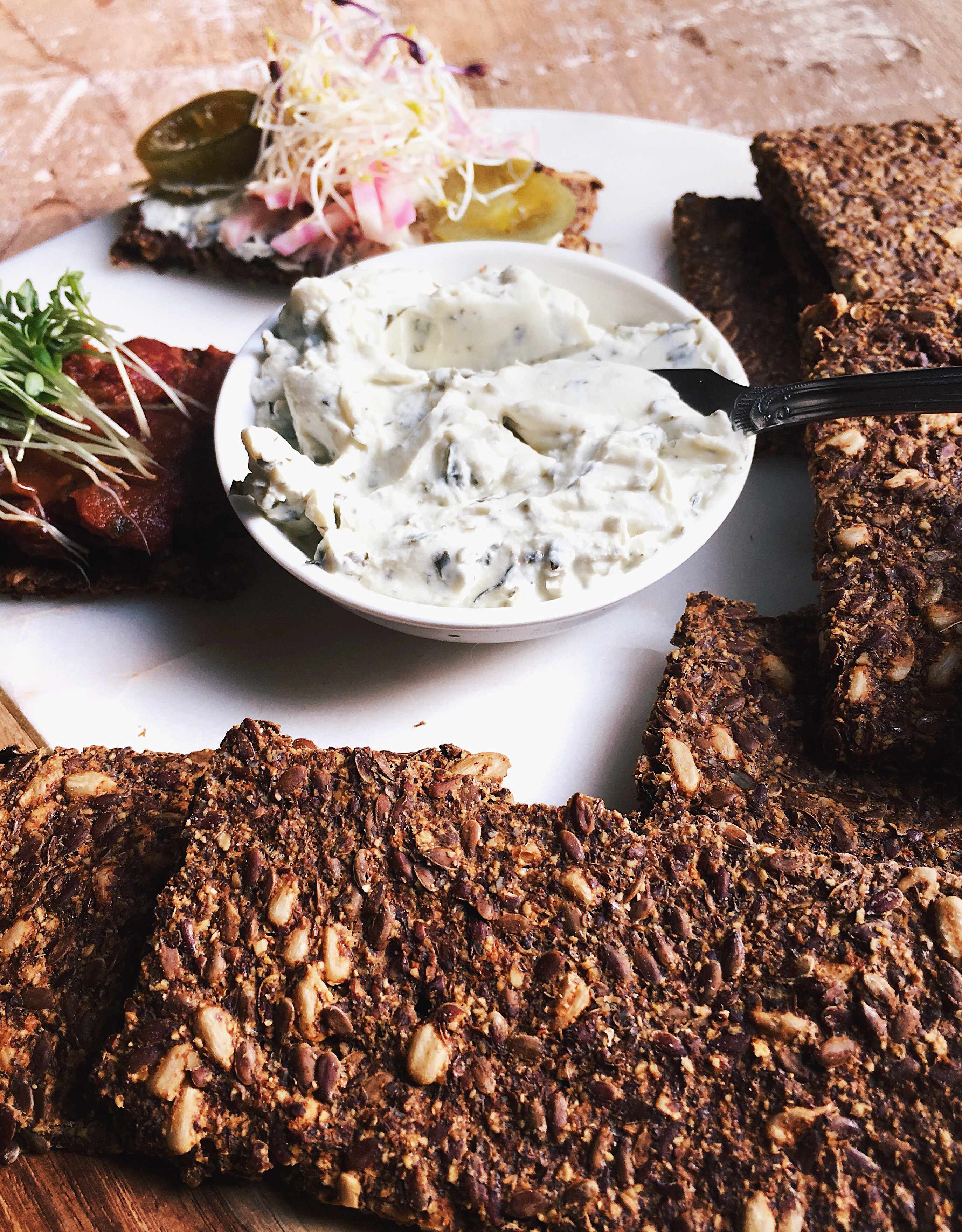 Now with this little backstory you might not be surprised with the fact that I'll be sharing a recipe for flax seed crackers, right!? I may be avoiding wheat crackers, but trust me I'll not give up on these crunchy vehicles for delicious toppings and spreads, instead I'll go for a more healthy option. Besides being super crunchy and delicious they are also very simple, and cost effective to make.
This recipes is super easy, what it comes down to is throwing everything into a bowl, placing it on a baking tray and removing all the moisture to create crisp and hearty crackers. These can even be made raw by adding them in the dehydrator for a couple of hours, until they're completely dry.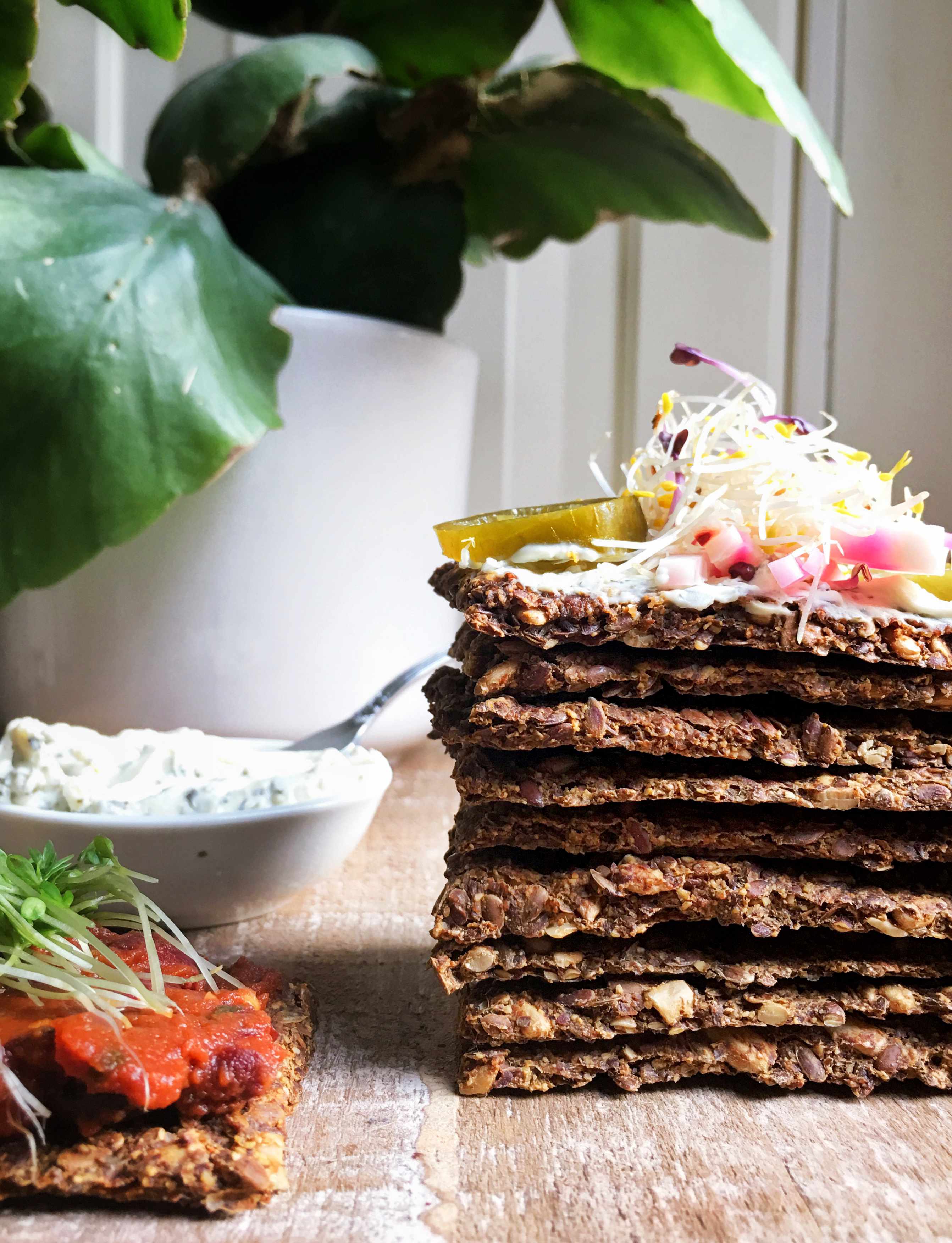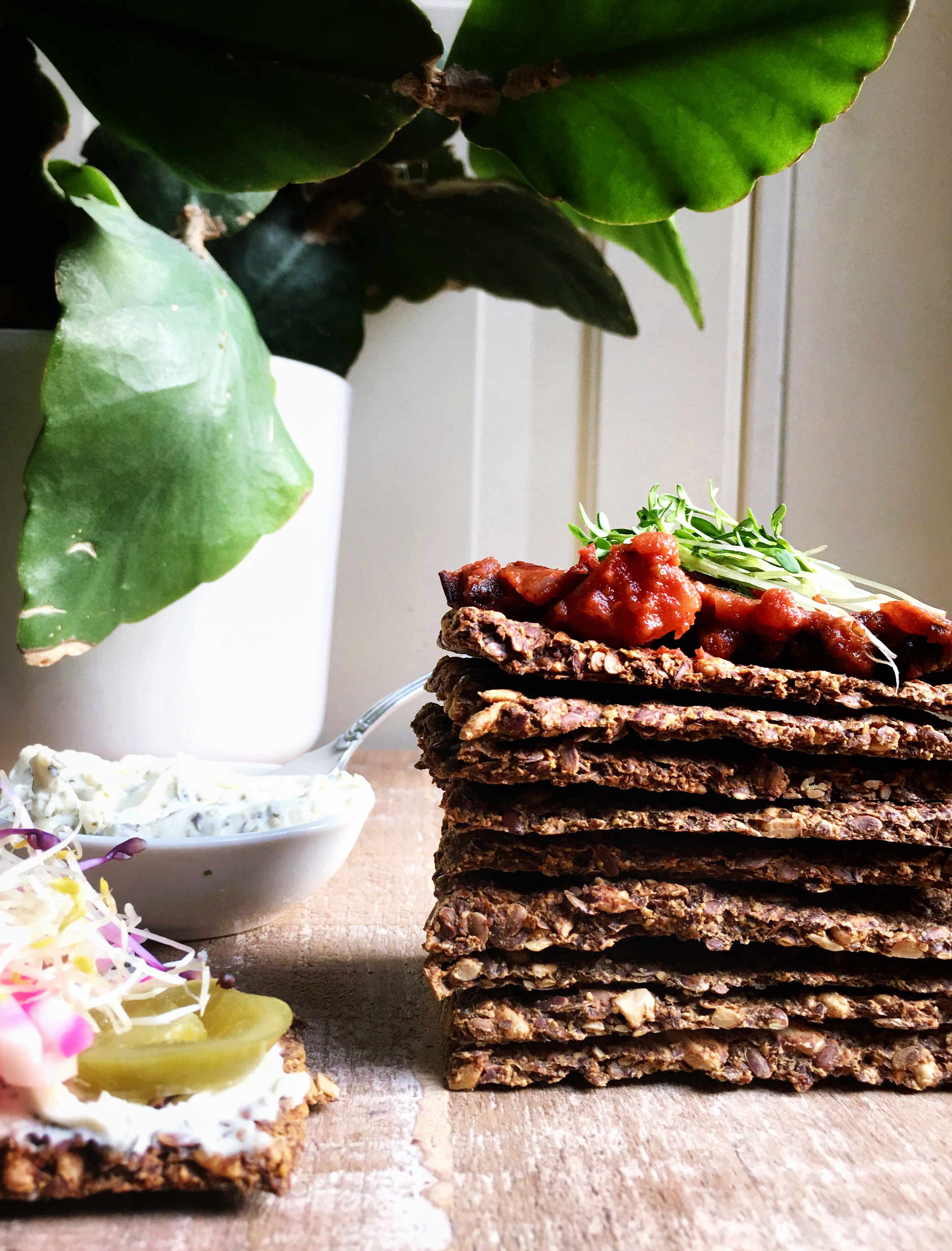 Stay tuned for some delicious (raw) vegan spread recipes coming your way so we can all have our own flax cracker party! Now let's get baking, we want to bake these with love so they'll take a little longer, so we better get started sooner than later!
For the time being you can try to eat them with this black hummus.
Let me know if you liked the recipe in the comments below and if you decide to recreate this dish feel free to tag me on Instagram as I'd love to see your creations, and find me on Facebook!
One Love,
A.J.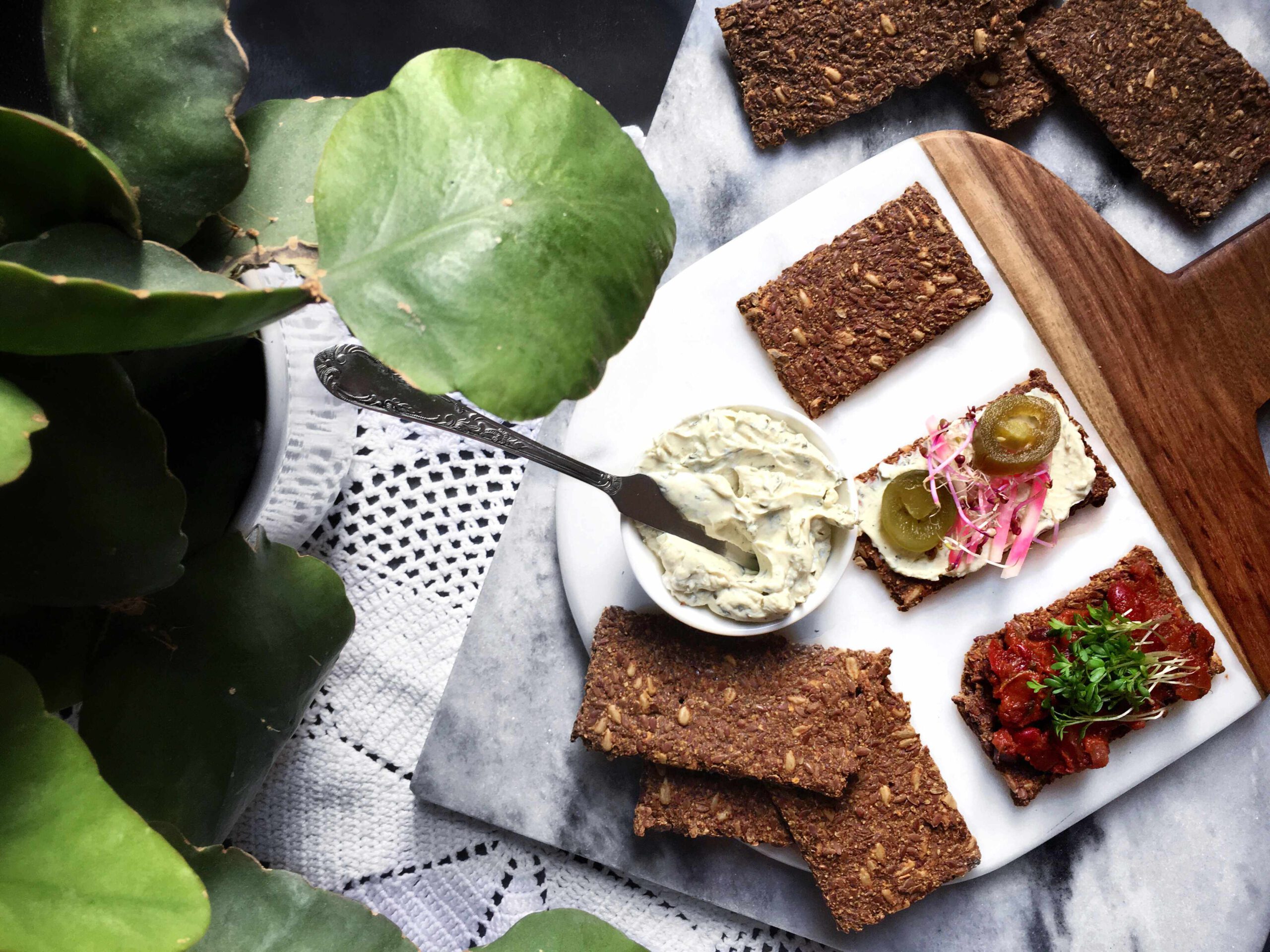 Hearty Flax Crackers
A great gluten free alternative for deliciously crisp and healthy hearty crackers.
Ingredients
1/2

cup

ground flax seeds

1/2

cup

whole flax seeds

1/2

tsp

cumin

1

tbsp

garlic powder

1

tsp

smoked paprika

1

tsp

cayenne

1/4

cup

sunflower seeds

1/2

cup

nutritional yeast

1

cup

water
Instructions
Oven Baked
Preheat your oven to 125 celcius or 250 farenheit. I started with one cup of flax seeds and ground half of those in my blender (but feel free to use just ground or just whole seeds). Add these to a bowl with the the remaining dry ingredients and mix well. Now add the water and let it sit for about 15 minutes or until all the water has been absorbed, mix it well.

Now add the mixture to a parchment paper lined baking tray making sure its spread fairly thin, the thinner the crisper, just make sure it's not too thin, you shouldn't be able to see pieces of parchment paper. now bake it for about 30 minutes (or until semi dry), now take them out and score them with a knife or spatula to create the cracker shape, now put them back in the oven.

Once they've become fairly dry you can try to flip them so the bottom can become dry as well. It's very important that the crackers are super dry, this will make them very crunchy and makes them keep for about a month (if stored in an air tight container). Once completely dry remove them from the oven and let them cool completely before storing. The cooking time for this greatly depends on your oven, moisture and climate, so think of somewhere between an hour and a half to 2 hours.
Raw
You can even make these raw by adding them to a food dehydrator, just let them dehydrate for a couple of hours, until all the moisture is gone.