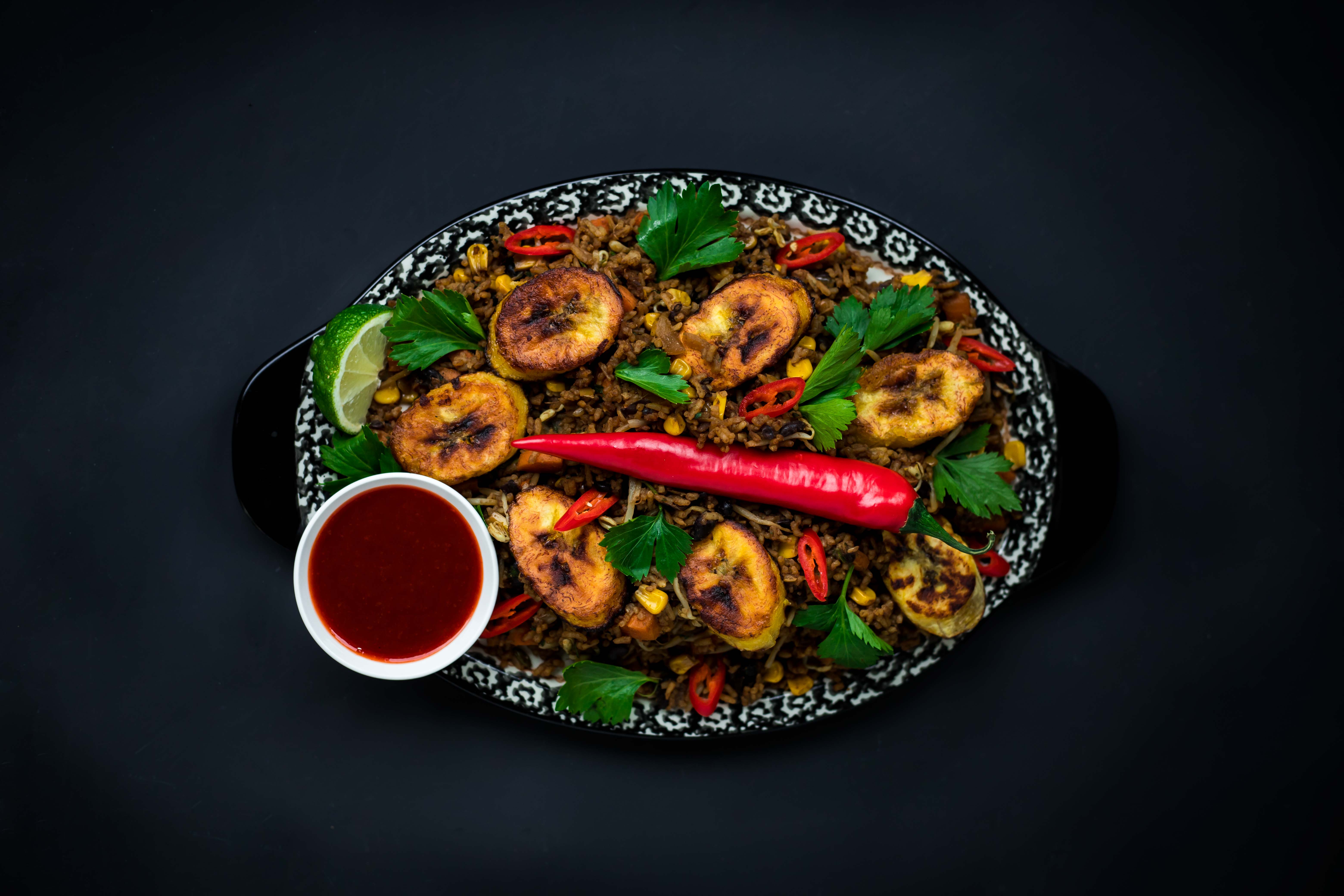 My favorite foods tend to be leftovers, there's something so satisfying about warming up leftover food, or creating leftover dishes, they're quick and tasty ways to not spend to much time in the kitchen. Besides that I really do not like wasting food.
Then there are dishes where leftover ingredients are almost necessary, like fried rice for example. Using fresh rice is an option as well, but leftover rice is a bit more dry, which works best in dishes like these. If you are using fresh rice, make sure that it's cooled down completely before using in this recipe.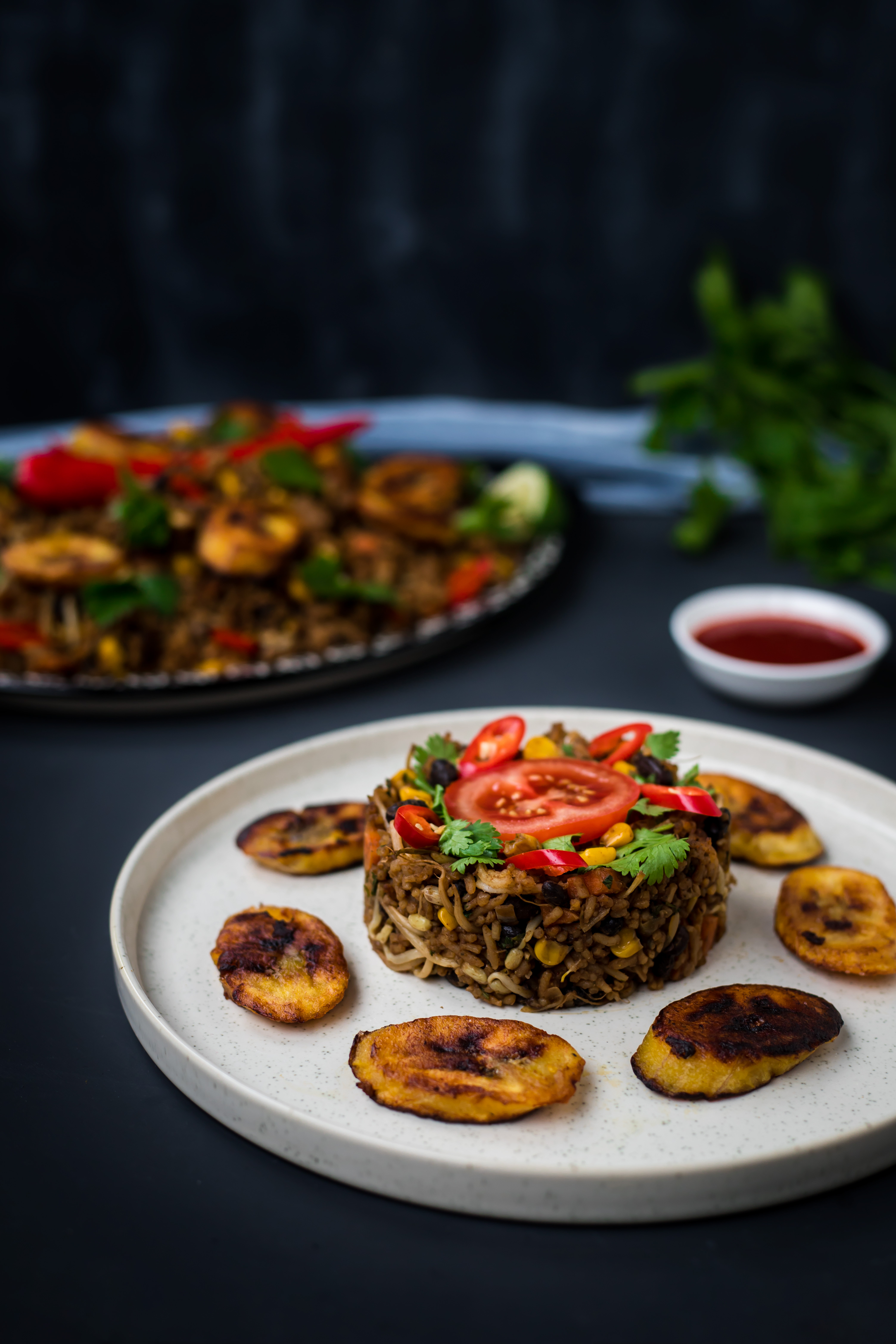 As a kid fried rice dishes were some of my favorites, I always went back for seconds! Whenever we went to surinamese parties there would always be containers, so the guests could take the leftovers home, as a foodie this must be one of my favorite parts about my culture.
When you're making fried rice the options are endless, you could use whatever veggie you prefer and season it to your own liking. This fried rice recipe is inspired by Mexican cuisine with a wink from my Chinese roots by adding mungbean sprouts. You could always substitute the vegetables for ones that are more available or preferable for you. I added beans and mungbean sprouts to make this a protein rich dish.
Serving Tip: Try adding fresh tomatoes and pieces of baked plantain to it. To bake the plantains simple add a tiny amount of oil to a non stick pan and cook slices of plantain over medium/low heat for about 5 minutes on each side.
Since I've started working out more I've been adding more protein to my diet, and rice and beans are a complete protein making sure this dish will fulfil some of my protein needs!
Now let's get cooking!
If you decide to recreate this dish feel free to tag me on Instagram as I'd love to see your creations, and find me on Facebook!
One Love,
A.J. Protein Fried Rice
A quick and delicious way to get in those extra proteins
Ingredients
4

cups

rice

1

onion

4

cloves

garlic

1

medium

carrot

140

grams

sweet corn

265

grams

black beans

250

grams

mungbean sprouts

1

cube

veggie bouillion

1

tbsp

cumin

1

tsp

smoked paprika

4

tbsp

sweet soy sauce

1

handful

cilantro

to taste

salt and pepper
Instructions
Start by sauteing the onions and garlic over medium/low heat. Now add the corn and beans and cook for another few minutes before adding the spices and the sweet soy sauce. Again cook for a couple of minutes while stirring.

Add the rice and mung beans and mix everything together until well combined. Once mixed add salt and pepper to taste and optionally add some chili or other hot pepper if you like it spice. Before serving add the cilantro and enjoy.

serving tip: serve with some fresh slices of tomato, lime and baked plantains.