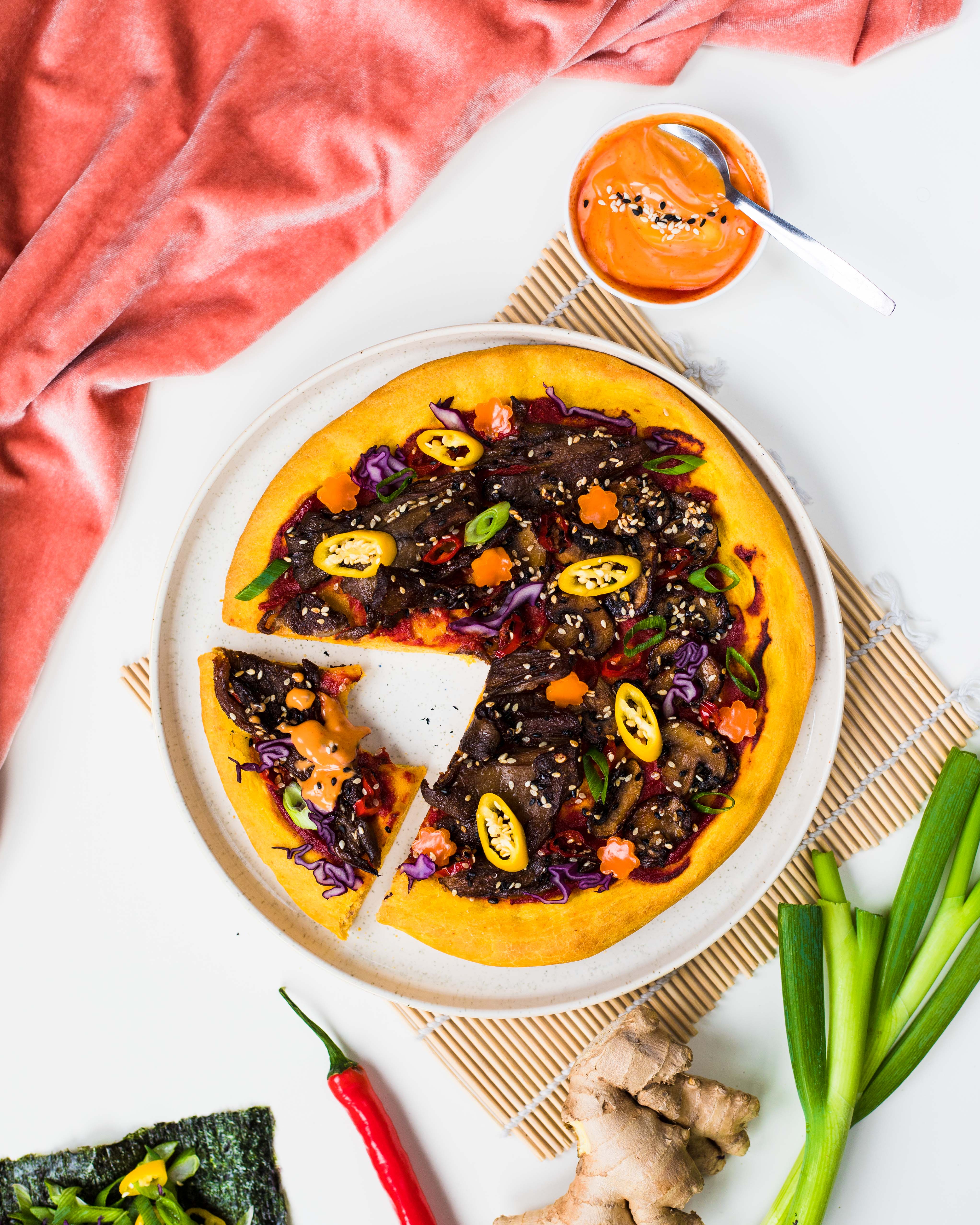 Who doesn't love pizza, right? Today I created an easy and comforting pizza recipe for you to try at home. It's a mushroom pizza with an Asian twist, making use of good quality soy sauce and other Chinese essential ingredients.
Many of you might not know that some of my roots lie in China, I know I don't look it. My family is a fun mix of different ethnicities and Chinese is one of them, this is why I draw a lot of inspiration from Chinese cuisine. What has Chinese cuisine in common with pizza? Nothing! But I still felt the need to mix these two popular things to create something delicious.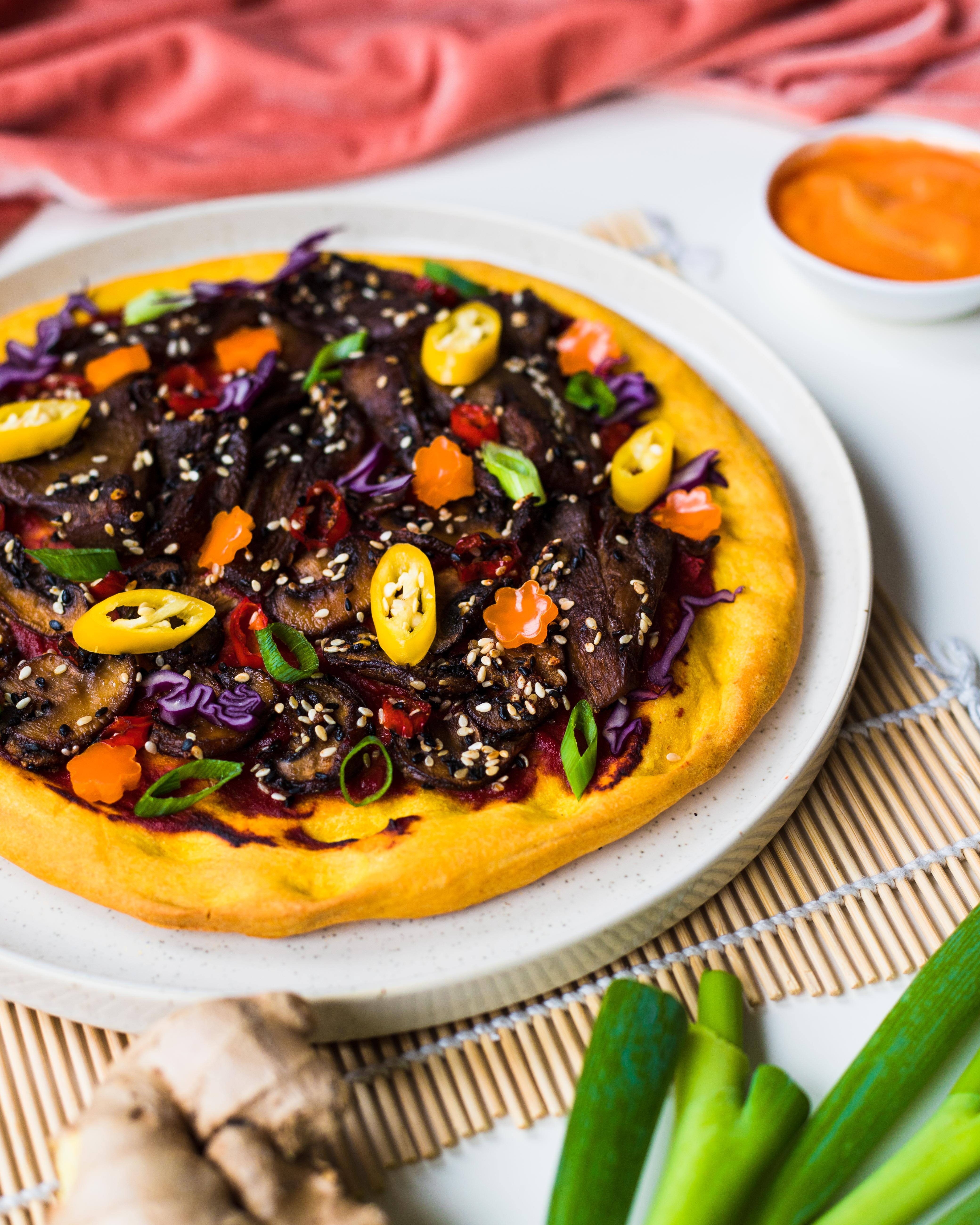 The mushrooms I use in this recipe are oyster and brown button mushrooms. I really love the texture of the oyster mushrooms and button mushrooms are a classic, but feel free to switch it up with different kinds such as shiitake and king oyster mushroom. This is your pizza to style and pimp as your heart desires.
As a little dip I simply mixed some vegan mayo with sriracha, because when eating pizza I always want something to dip the crust in, can you relate?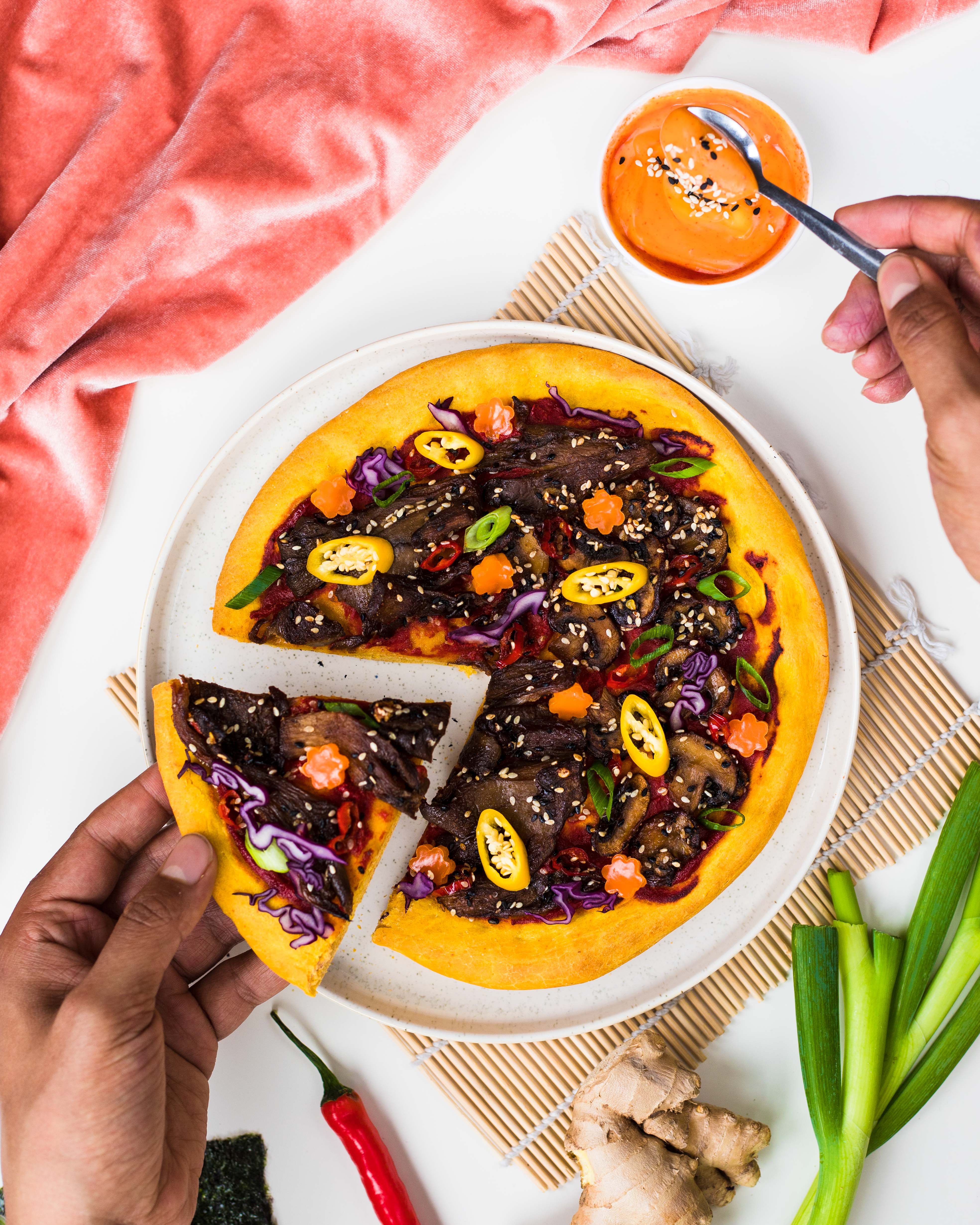 You can use any pizza crust, homemade or store bought to create this recipe. This time I went with a crust from Magioni because it's yellow and has veggies in it, this way I can fool myself by saying that it's almost a super food (I'm aware no one is fooled HA).
Now let's get to it, there's a pizza waiting with your name on it!
If you recreate this recipe don't forget to drop a comment down below and feel free to tag and follow me on instagram and facebook.
One Love,
A.J.
Sesame & Chili Mushroom Pizza
A comforting and easy pizza with an Asian twist.
Ingredients
150

grams

oyster mushrooms

150

grams

button mushroom

1

Pizza Crust

1

serving

tomato sauce

1

tbsp

soy sauce

1

tbsp

agave

1

tbsp

sesame seeds

1

tsp

garlic powder

1

tsp

sesame oil

1/4

tsp

ginger powder

1

chili
Instructions
pre heat the oven to 175 degrees celcius Start by preparing the mushrooms. Put your cooking pan over medium/high heat until it's warm. Now add the mushrooms and cook until they have lost triple their size. Once the oyster mushrooms are starting to brown on both sides you turn the heat to low and add the soy sauce, chili pepper, sesame oil and seeds, garlic powder, ginger powder & agave and cook for another minute or two.

To create the pizza add some tomato sauce to the bottom of your crust and top it with the mushrooms and chilli. Now cook it in the preheated oven for about 10 to 12 minutes or until your crust gets a nice golden brown colour. Once removed from the oven you can top it with whatever else your heart desires. I went with scallions, bell pepper and some sriracha to finish the entire thing off! This could make two pizzas. Enjoy!