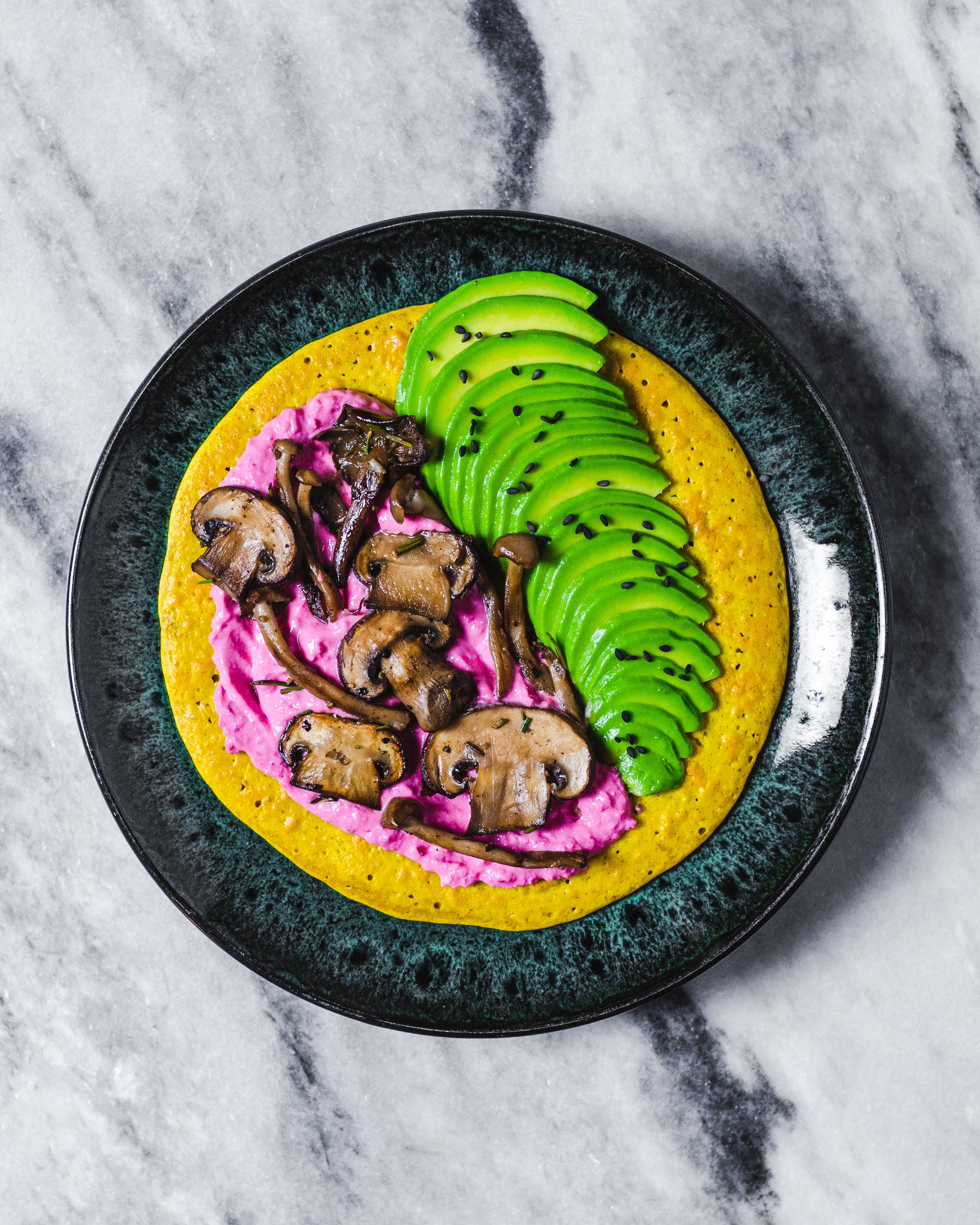 Gluten free pancakes, but make them savoury! There's nothing I love more than a good savoury dish. I can't lie, I love my food filled with umami and spice. These gluten free pancakes are incredibly easy to make and open to interpretation. Feel free to play around with the spices and toppings to create your own unique dish, catering to your very desires.
Some of the options I have to offer are topped with a beetroot hummus (recipe coming soon), mushrooms, avocado and extra black salt.
Or maybe you're craving something a bit more spicy! Add some spicy hummus, shrooms, avocado, tomato, cilantro, chilli flakes and a colourful radish for some extra texture and colour.
Last but not least we've got our pesto dip (recipe on it's way) topped pancakes. Also featuring mushrooms, avocado, rosemary and tomato.
Let me know what you will be topping your pancakes with by tagging me on Instagram. All that matters is that you're having fun with it! Bon appetite!
One Love,
Jason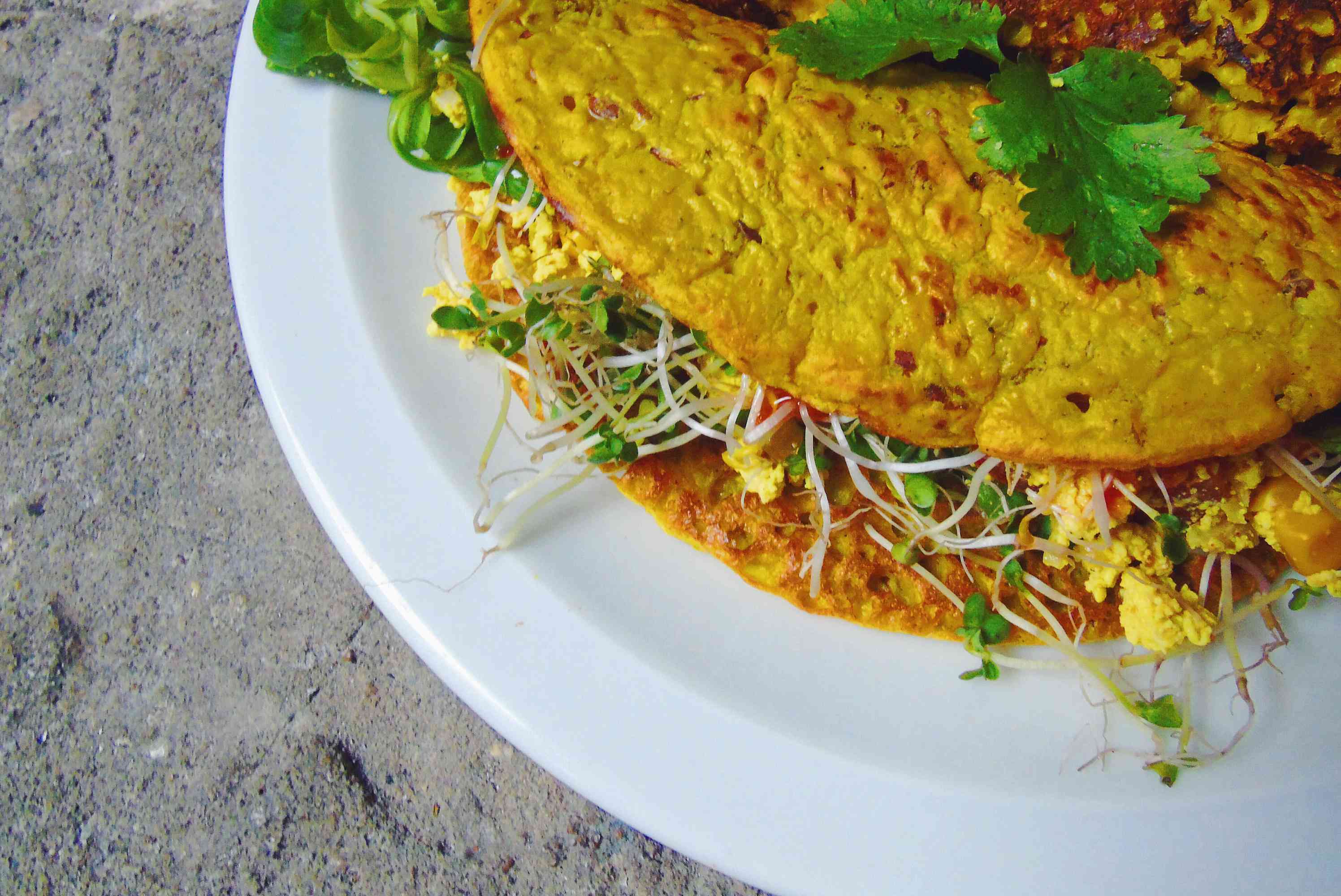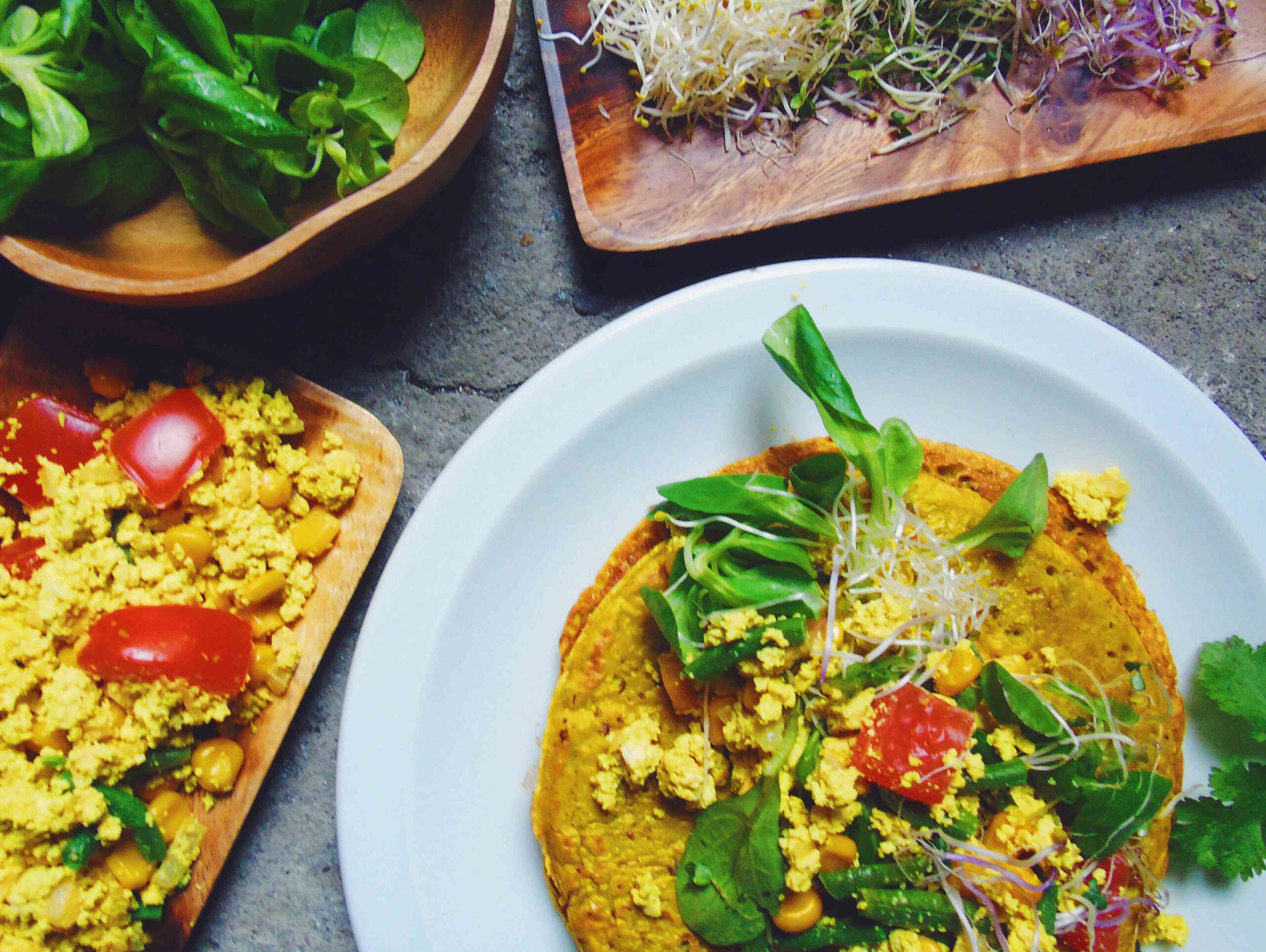 Savoury Chickpea Pancakes
These savoury pancakes are waiting for you to be
Ingredients
130

grams

Chickpea Flour

230

ml

water

1 1/4 cup

2

tbsp

flax seeds

ground

1

tsp

turmeric

1

tsp

garlic powder

1/2

tsp

Black salt (Kala namak)

or salt to taste

1/4

tsp

black pepper

3

tbsp

nutritional yeast
Instructions
First lets start by making a flax egg by adding 4 tbsp of water to the ground flax seeds in a small bowl. Let the flax seeds soak for a few minutes.

Now sift the chickpea flour into a bowl and add the rest of the dry ingredients and mix well. After everything is mixed well add the water and stir until everything's well combined.

Heat a non stick pan over medium heat until hot. Add some oil and pour some of your batter in the pan. Turn the heat to medium/low. Once the bottom is cooked (about 2 minutes), flip the pancake and cook for another 2 minutes until fully done.

Add toppings of choice. Enjoy!
Notes
feel free to play around with the measurements as i used a bit more water to make really thin pancakes, although this makes the cooking process a bit harder.
If u make a thicker batter by using more flour you can add tomatoes or onions to the batter when you are cooking it in a pan.