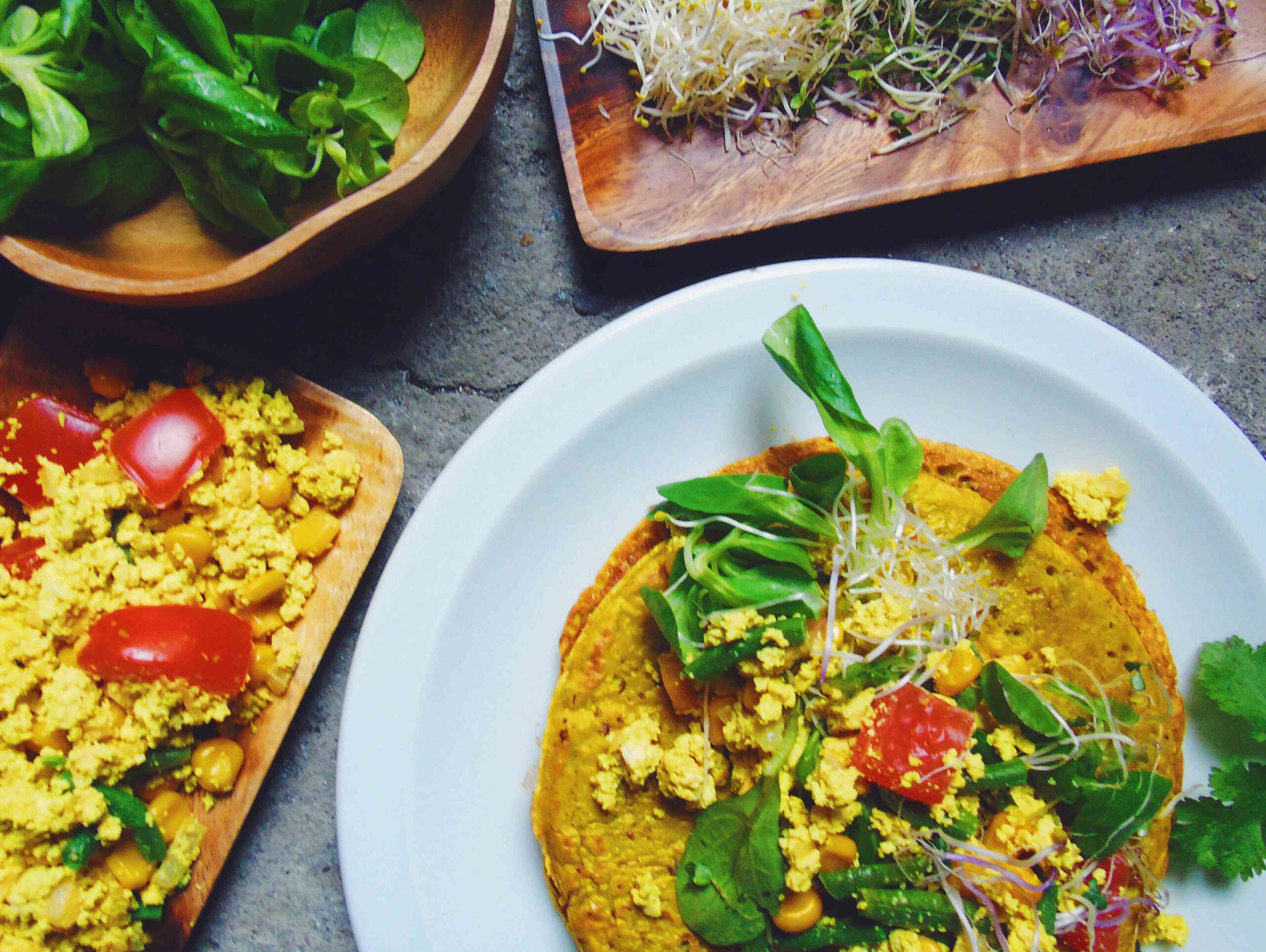 Savoury Chickpea Pancakes
These savoury pancakes are waiting for you to be
130

grams

Chickpea Flour

230

ml

water

1 1/4 cup

2

tbsp

flax seeds

ground

1

tsp

turmeric

1

tsp

garlic powder

1/2

tsp

Black salt (Kala namak)

or salt to taste

1/4

tsp

black pepper

3

tbsp

nutritional yeast
First lets start by making a flax egg by adding 4 tbsp of water to the ground flax seeds in a small bowl. Let the flax seeds soak for a few minutes.

Now sift the chickpea flour into a bowl and add the rest of the dry ingredients and mix well. After everything is mixed well add the water and stir until everything's well combined.

Heat a non stick pan over medium heat until hot. Add some oil and pour some of your batter in the pan. Turn the heat to medium/low. Once the bottom is cooked (about 2 minutes), flip the pancake and cook for another 2 minutes until fully done.

Add toppings of choice. Enjoy!
feel free to play around with the measurements as i used a bit more water to make really thin pancakes, although this makes the cooking process a bit harder.
If u make a thicker batter by using more flour you can add tomatoes or onions to the batter when you are cooking it in a pan.