If you thought I'd only be trying out vegan products guess again! Since I'm a huge foodie and love trying new recipes I would be selfish to keep these gems all to myself, right!? Let's kick this off with one of my latest obsessions, sweet potato blondies. The recipe comes from lisa goes vegan, I'm pretty sure my dutch readers are well aware of her gorgeous blog!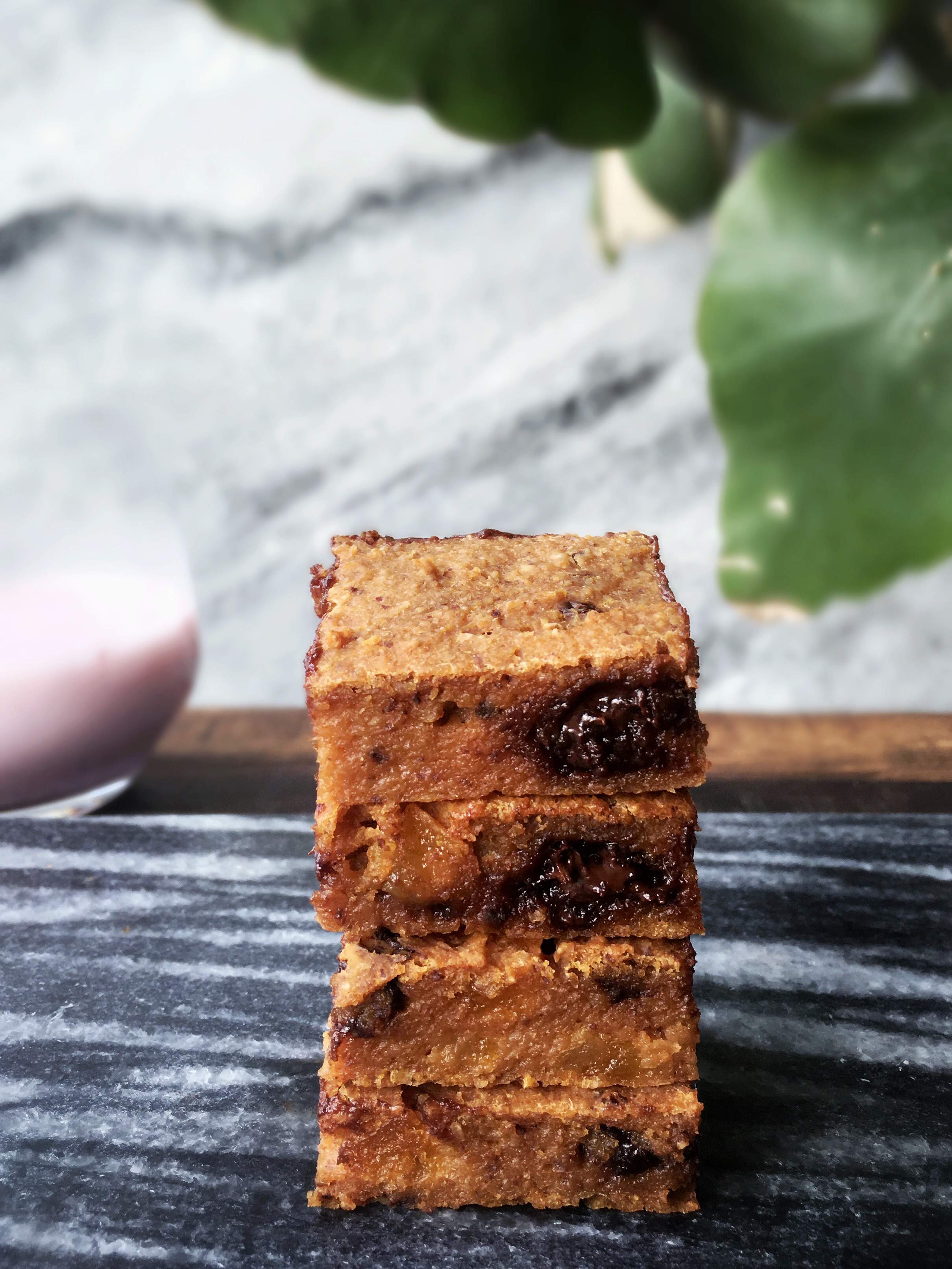 Lisa is a dutch blogger who writes about the many aspects of veganism, she shares delicious recipes, vegan hot spots, thought on certain topics and did I mention she just published her first book! Yup this is a real power woman. If you don't read dutch I encourage you to try and translate this recipe, It's worth the effort, think of it as a scavenger hunt!
I came in contact with Lisa a while back during a vegan breakfast taste test and later at a vegan brunch by the two amazing sister from go with the glow, which is where the picture below of me and Lisa was shot. You've probably already seen it in a older post. I told you I love food, look at me stuffing my face.
Besides being an awesome blogger I found Lisa to be an awesome human being, really passionate about spreading a more loving and less cruel lifestyle.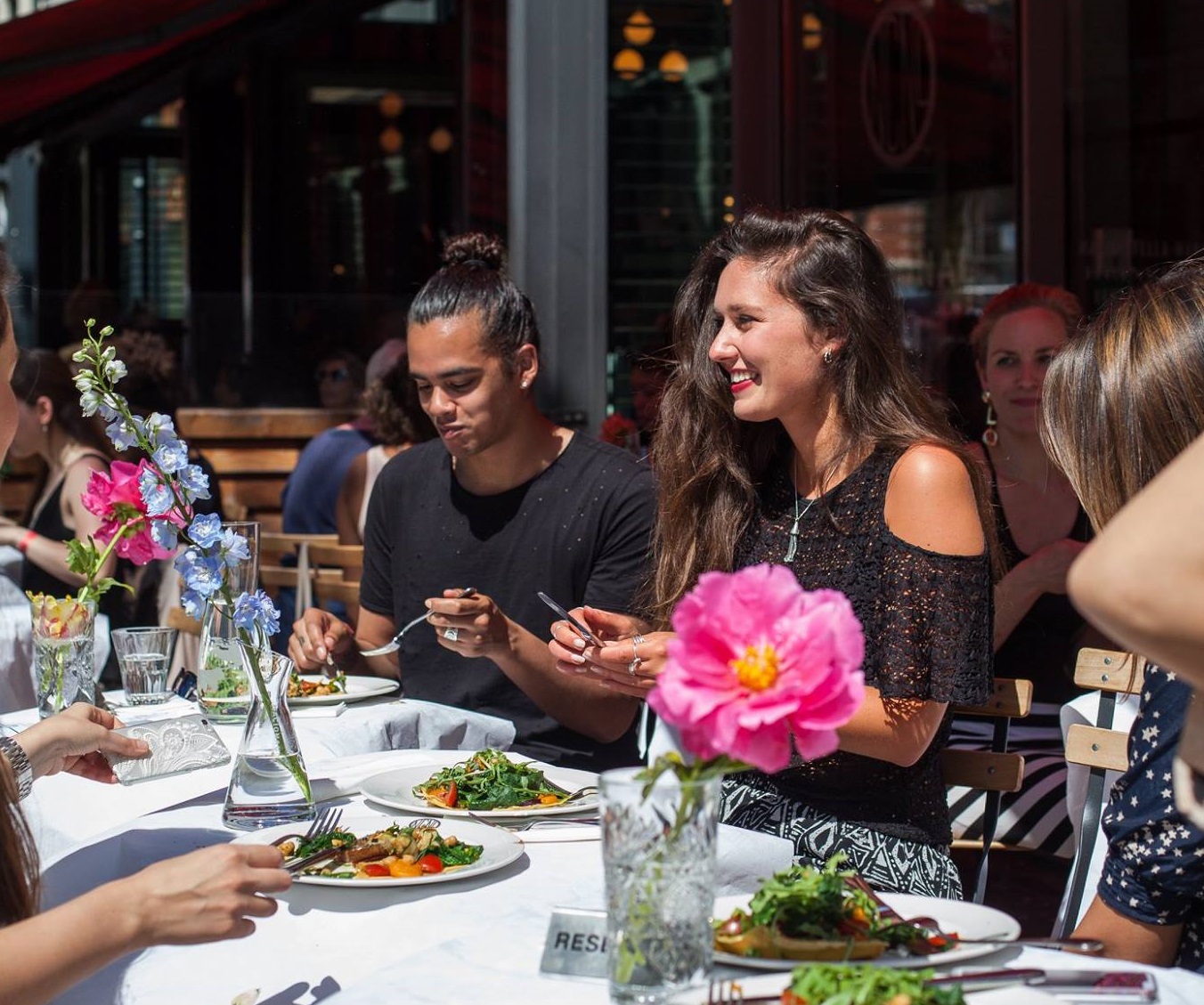 Me and my mom fell in love with this recipe, and I had to quickly put them aside so we could save some for my grandparent as they make a perfect snack for them. They're free from processed sugars, oil, gluten free and of course vegan! You can't have only one, which is the exact same reason I had to hid them.
I hoped you enjoyed this post, the recipe was too good not to share, I'll be sure to share more recipes by some of my favorite bloggers from around this world.
One Love,
A.J.