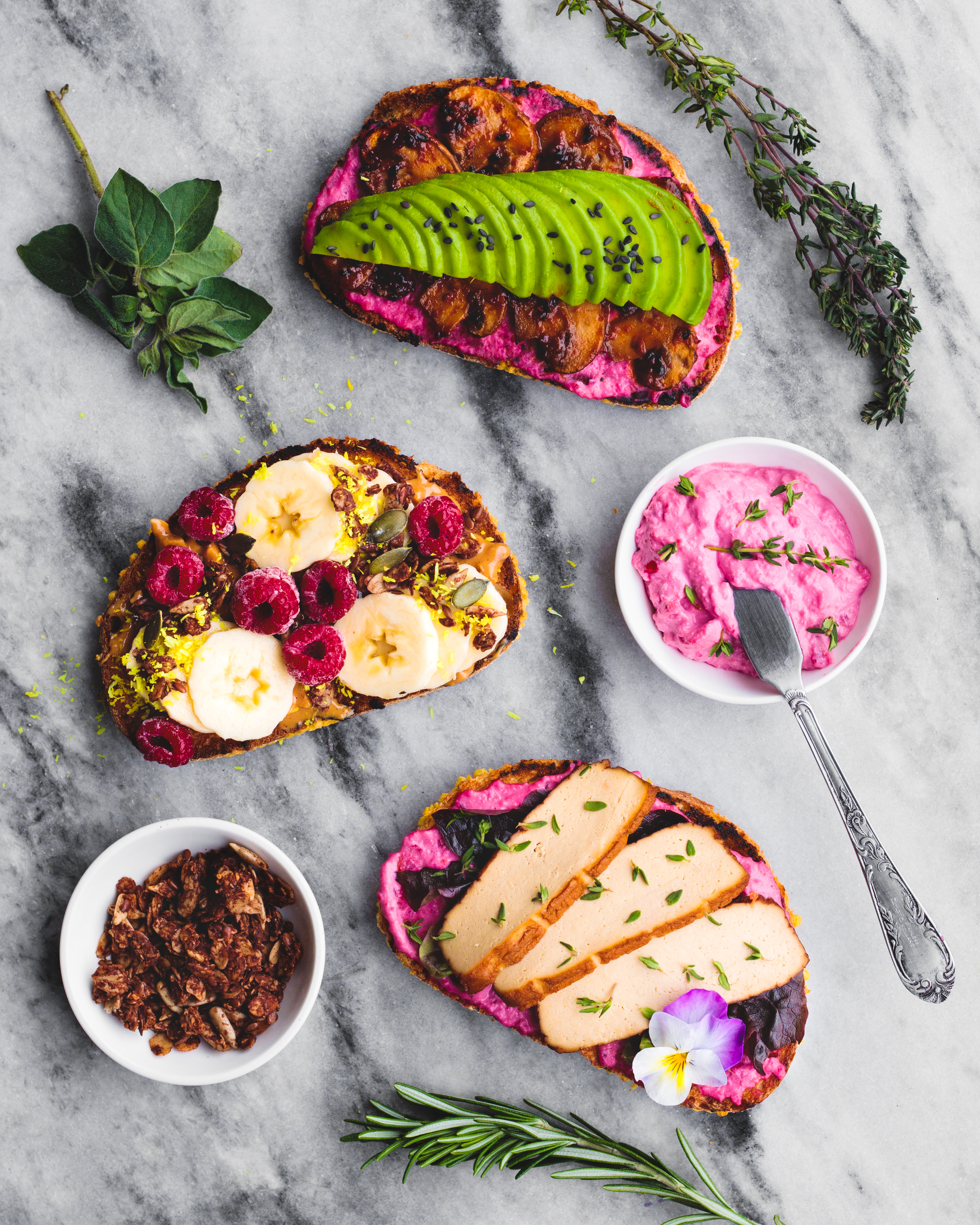 When it comes to quick and easy meals all you need is a little imagination and you're set to go! Today I'll be sharing three easy vegan toast ideas, so get your favourite (gluten-free) bread and let's get to it.
There are endless possibilities when preparing toasts, starting with the bread you can choose from whole wheat to a nice corn sourdough or maybe your favourite slice of gluten-free bread! And toppings can either be savoury or sweet, maybe even both!?
From top to bottom we have a spicy mushroom toast with beetroot humus and avocado. This mushroom toast is a bit different from the post I made before. This one I cooked by adding it to a hot pan without oil to evaporate as much water as possible, after which added a miso sauce in which I cooked it for about a minute or two.
The sauce was made using:
1 tsp miso paste
1 tsp chili flakes
1 tsp agave
1 tsp garlic powder
1 tsp tamari
Mix all with a tbsp of warm water.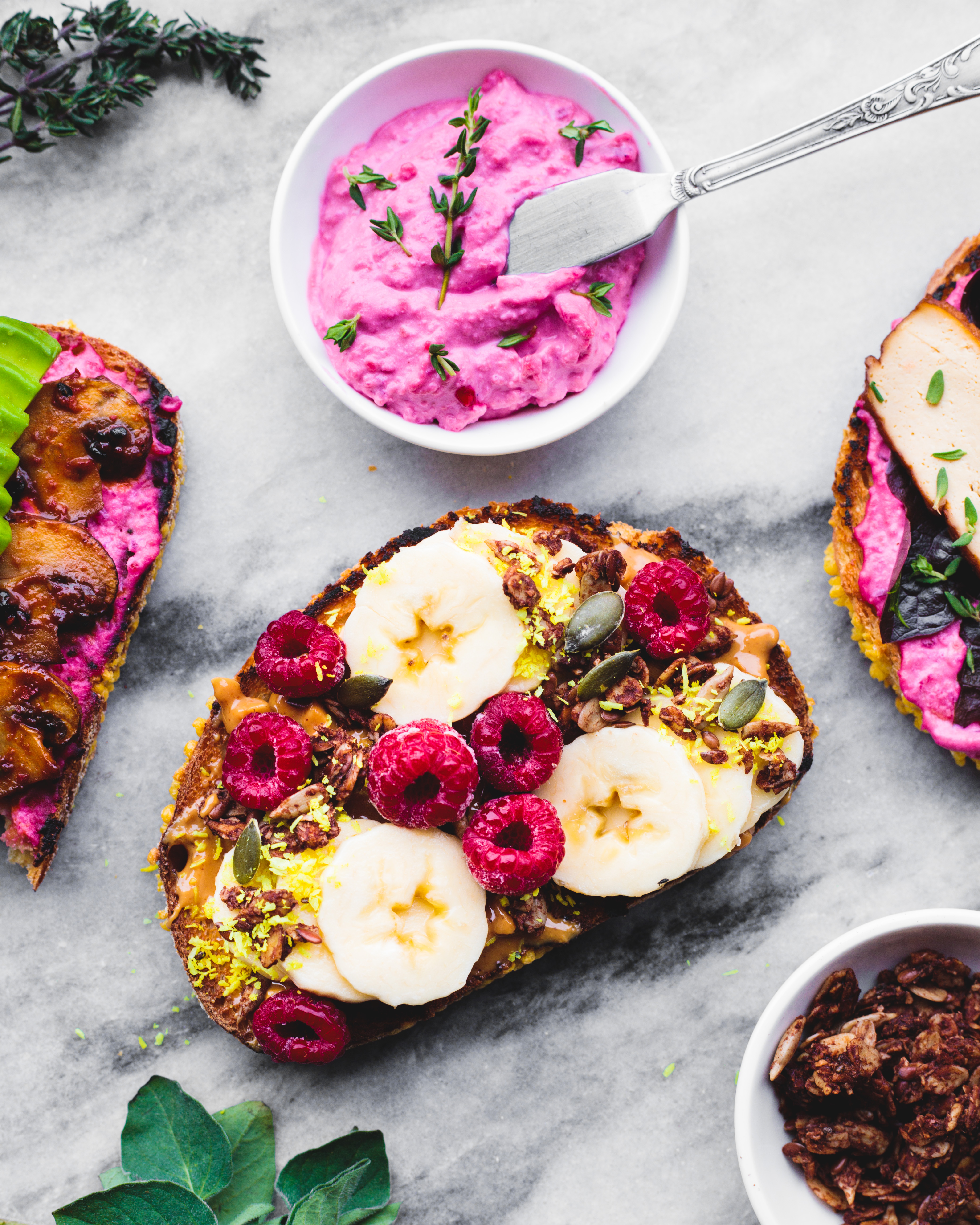 The second toast will be great for all those with a sweet tooth, it's super simple, all we did was add a layer of peanut butter, banana slices, frozen raspberries and home-made protein granola. The recipe for the protein granola is coming your way!
I have to admit that I'm not big on sweets but every now and then I love to indulge, which makes this a perfect toast for those moments I'm craving something sweet.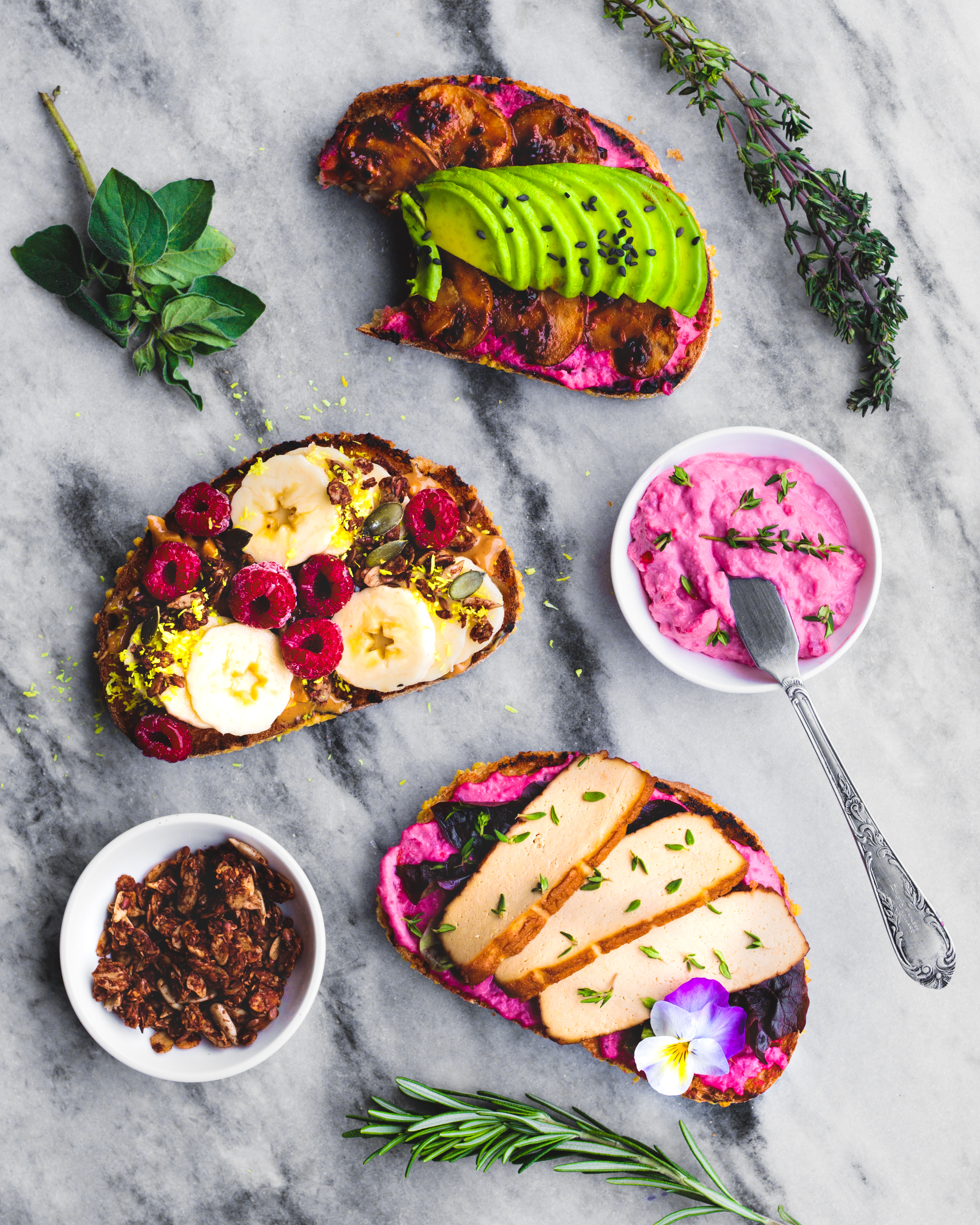 Last but not least we've got another toast with beetroot humus, you can use any humus you prefer, I find that the beetroot humus goes well with the herbs I used on this toast (plus look at its colour!). We also added some herbs lettuce and smoked tofu, which if you've never tried tastes nothing like your regular block of tofu, it's smokey and filled with flavour.
Let me know if you like these type of food inspo posts besides the more fun and detailed recipes!
If you decide to create one of these toasts don't forget to tag me on Instagram.
One Love,
Jason