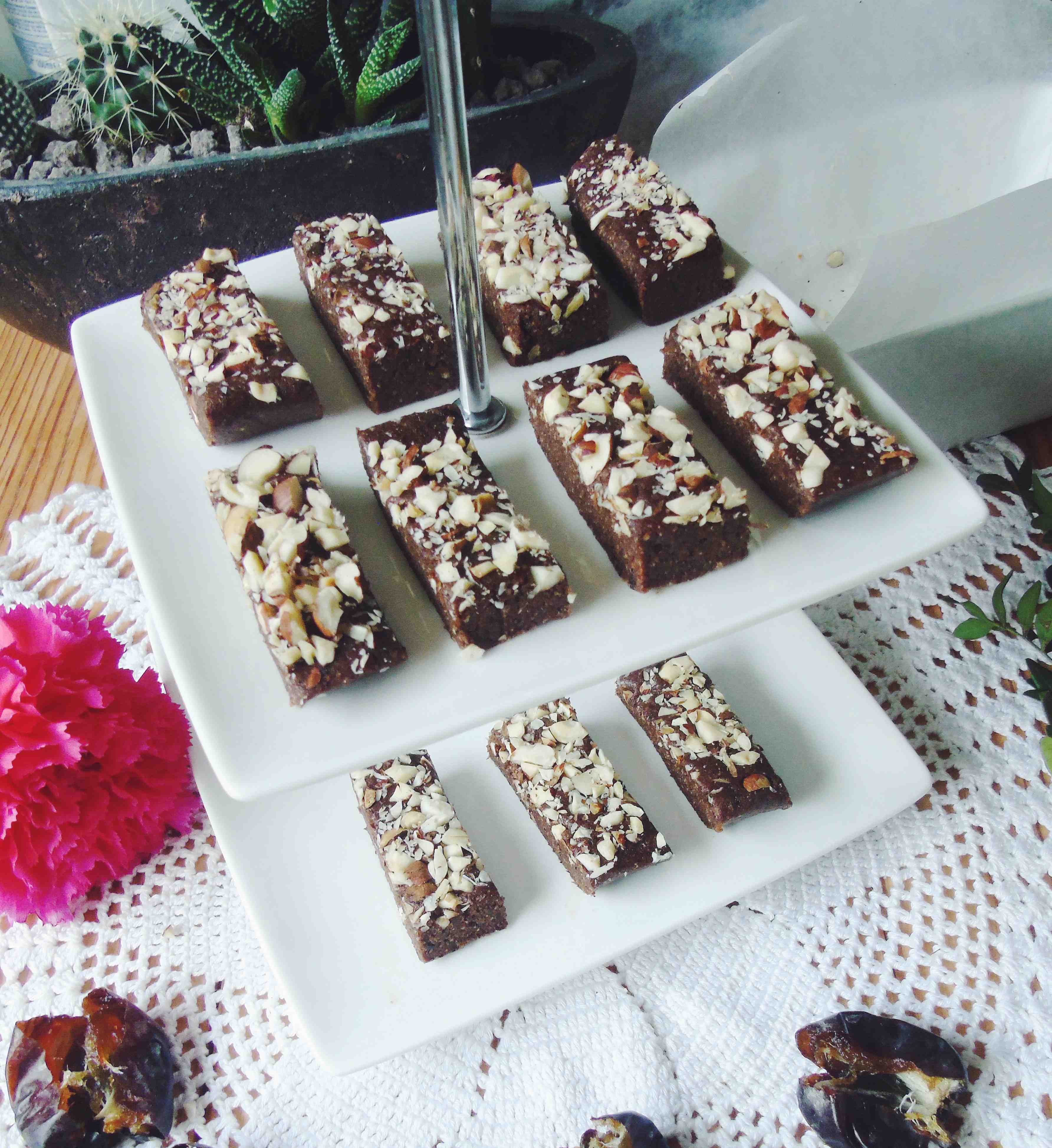 For this recipe I'm keeping this very simple and basic, all you need are three ingredients and a food processor. And even more awesome is that this recipe will require only five minutes of your time, sometimes less is more! Ok you need to wait a little bit in between while you're soaking the nuts and letting the bars set in the freezer, but its worth it, trust me.
Raw treats are the best, they are literally the easiest things to make, healthy and great as a snack. I always keep my freezer and fridge stacked.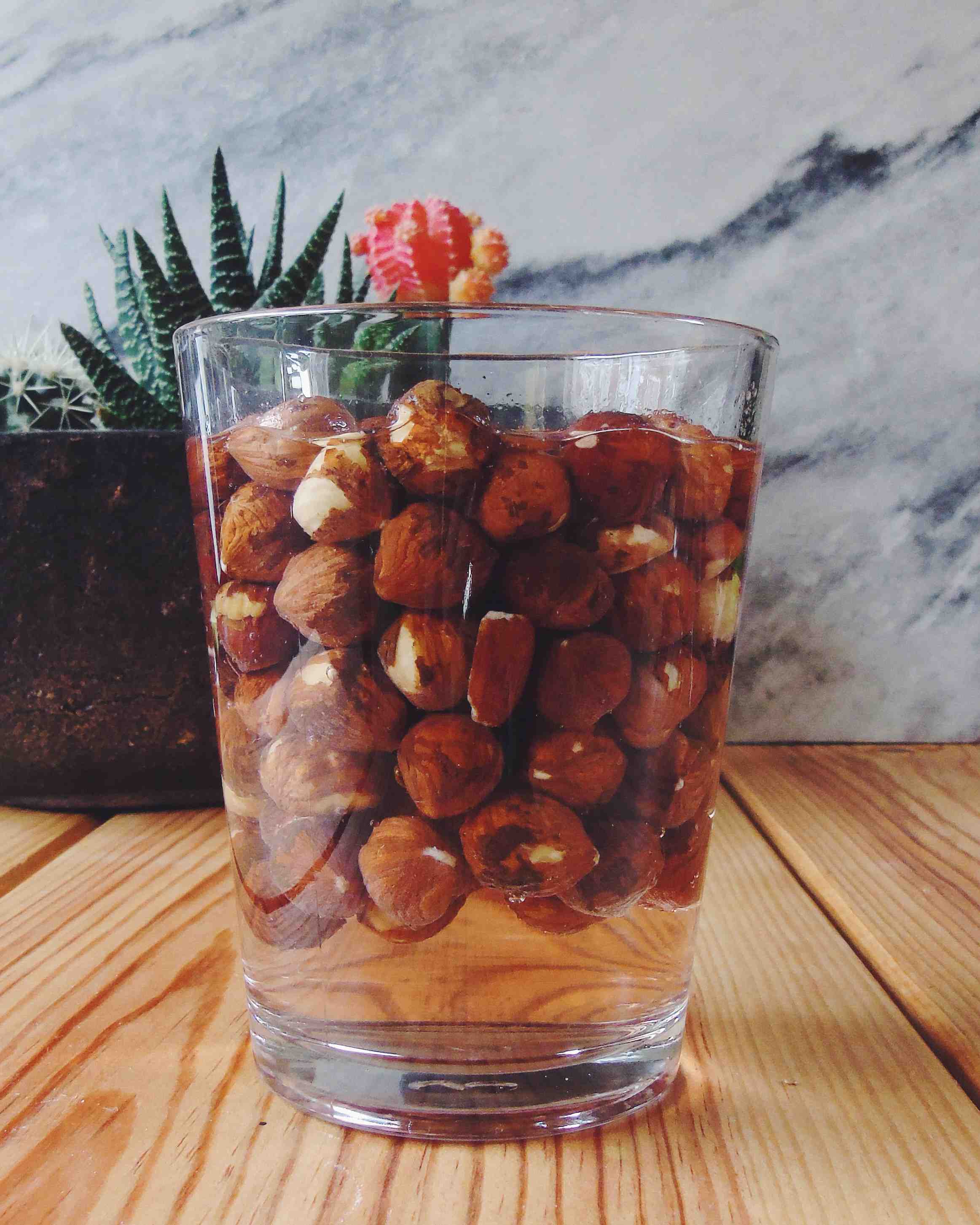 One thing that I'd advise for this recipe is to soak your nuts. The reason I soak raw nuts is because it makes them easier to digest, the nutrients become easier to absorb and you remove some enzymes that are good for the nuts and seeds but not so wonderful for us! In some cases it also makes nuts a bit softer making it easier for them to be blended into a smooth cream. You can soak the nuts in warm water with a little bit of salt and leave them overnight. After draining the nuts you can dry them with a clean towel, bake them or use a dehydrator to remove the moisture. I dried them with a towel and kept the bars in the freezer to prevent spoiling because baking wont keep them raw and I currently don't own a dehydrator.
Fun Fact: I'm slightly allergic to raw nuts, so even when I soak them I have to be careful not to eat to much. If I do my throat starts getting tighter. And if I eat just a few my lips start feeling itchy and I don't even have to think about rubbing my eyes after handling raw nuts! But this will never stop me, obviously, I like to live on the edge.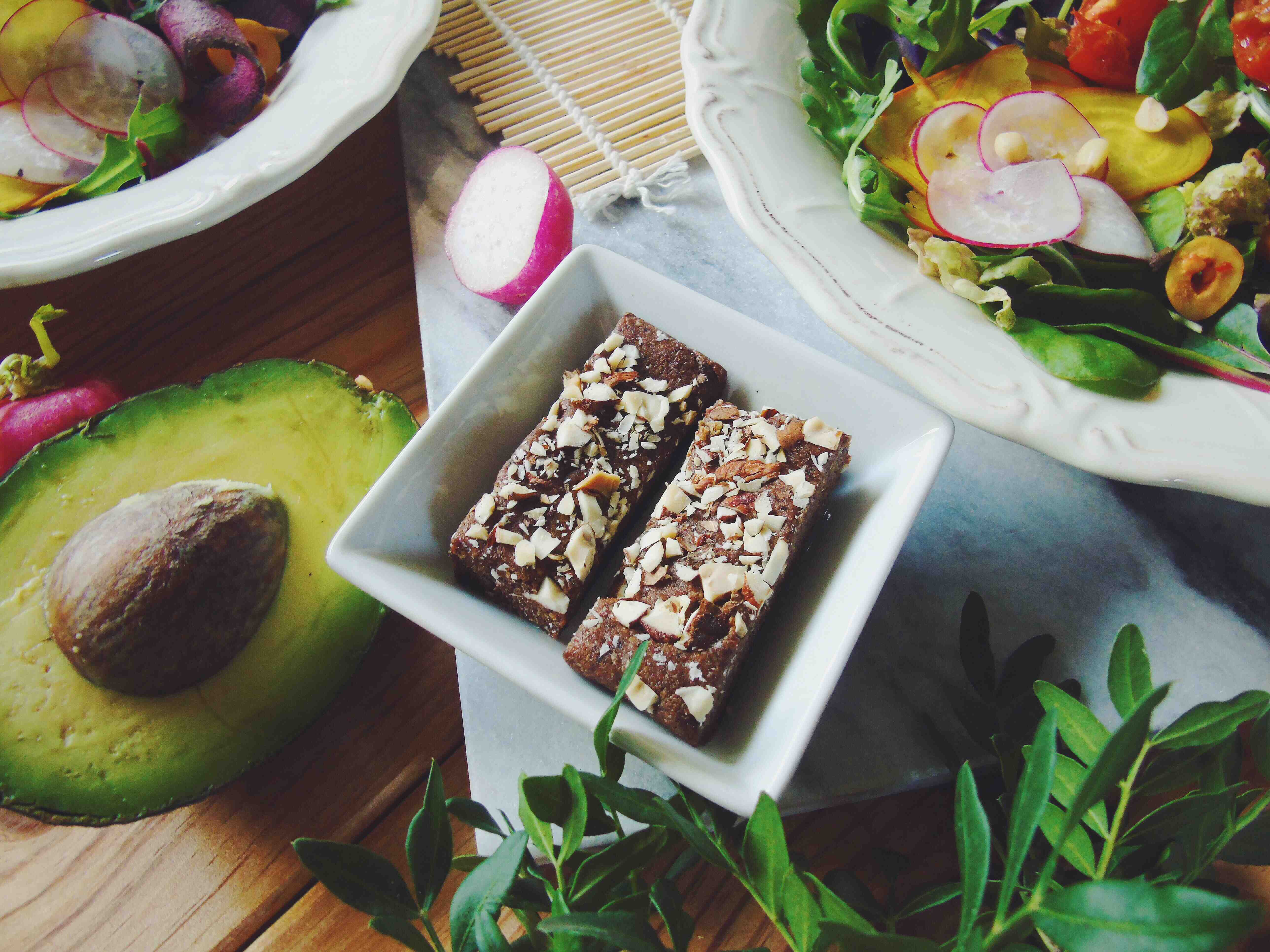 My raw food challenge is almost finished but if your a raw foodie don't be worried! I'll keep working on raw food recipes and still have some I'm working on at the moment so stay tuned for that. And starting next week you can also expect some cooked vegan foods again. Its gonna be the best of both worlds.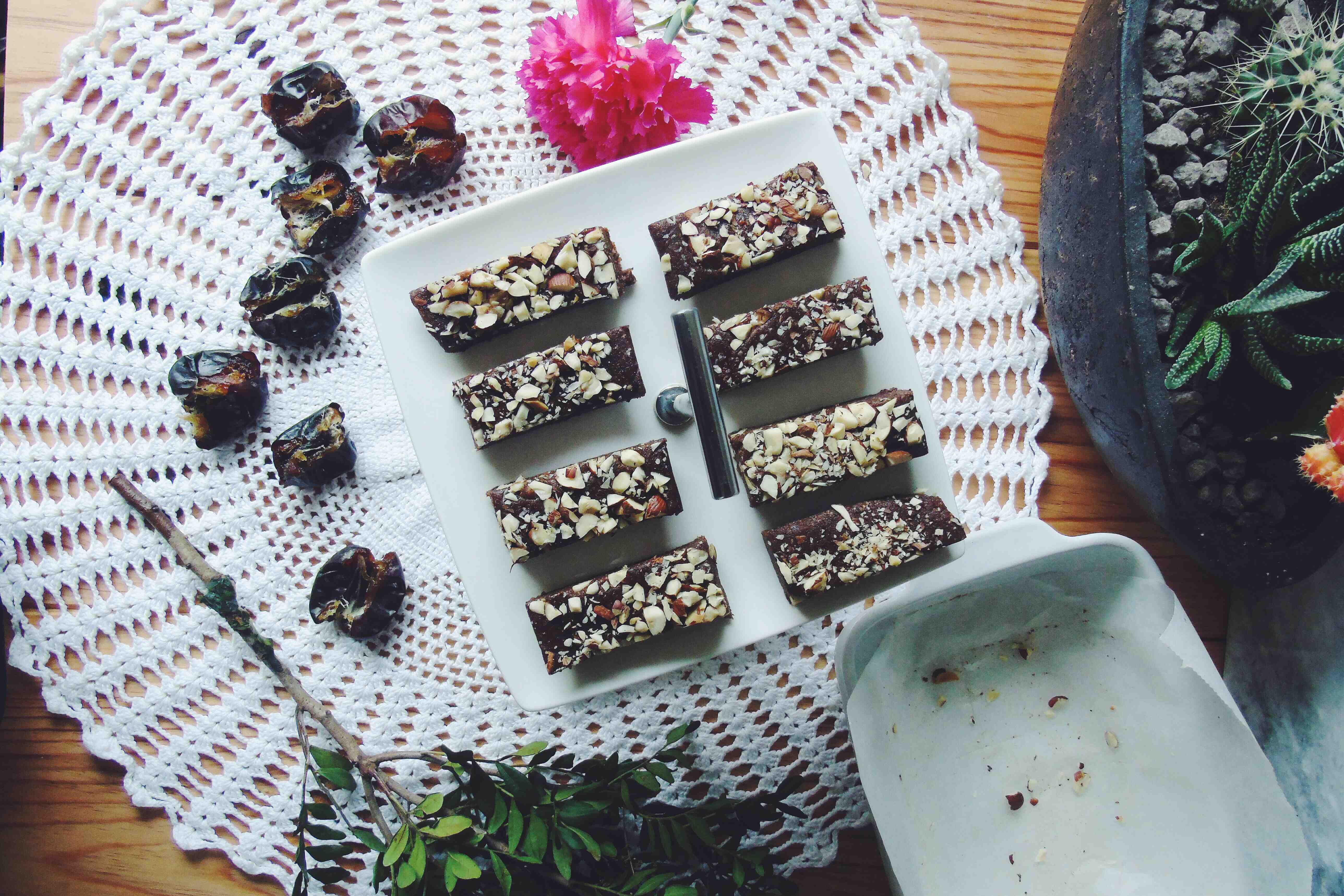 Stay awesome everyone
Bless.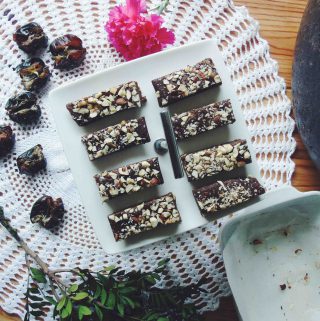 3 Ingredient - Hazelnut/Cacao Bars
Easy and healthy raw food bars, that only require 3 ingredients!
Ingredients
1

cup

raw hazelnuts

3

tbsp

cacao powder

1/2

cup

soft dates
Instructions
Soak the raw hazelnuts for about 7 hours or overnight and drain them. Dry the nuts and throw them in a food processor. Pulse the nuts a couple of times and then add the dates and cacao powder. Process until everything comes together. Place everything on a piece of parchment paper and press it into a rectangle shape. You can top them with some crushed hazelnuts (optional).

Now place the bar in the freezer until it sets and you can cut it into little bars. Enjoy!