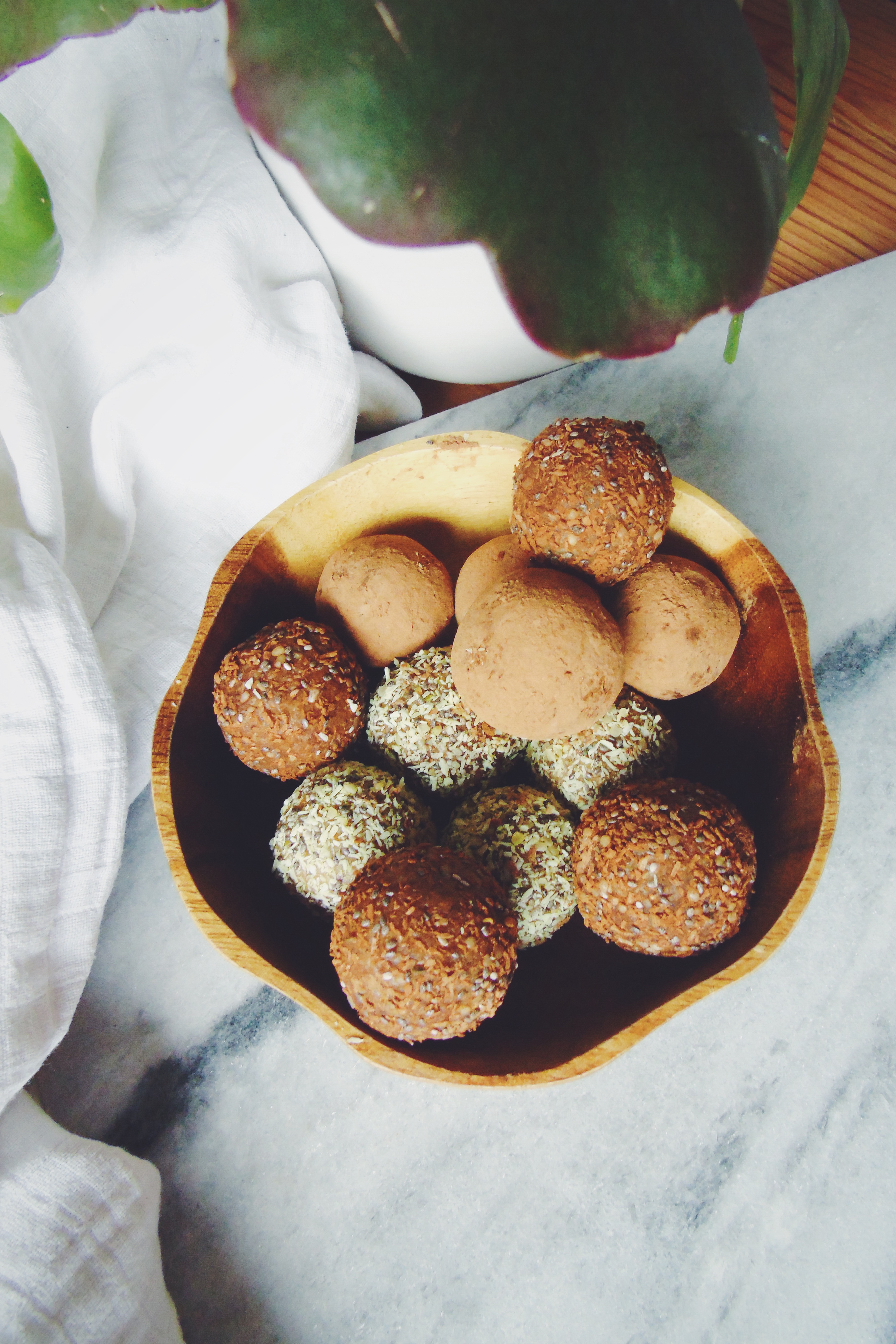 I'm literally overjoyed now that spring has started, this means more outside activities, more and longer sunlight, and everything will start to flower, isn't that the best!? Oh spring how I have missed you and welcome back.
After all the raw treats containing cacao or cinnamon I felt like having something fresh! I mean don't get me wrong I could dive in a bath full of melted chocolate anytime a day, but since spring has finally started (only the weather still needs to receive the memo) I decided to make a more refreshing and light bliss ball, mission complete! They are really moist and almost buttery with a nice touch of lemon, my new obsession and I probably ate one to many.
These balls are filled with whole foods and good for a quick snack and energy boost! Its also another 5 minute recipe that will last you for a couple of days to a week, or even longer if you stock them in the freezer and forget about them. These raw treats have really been a life saver when it comes to time and convenience!
I rolled 1/3 of the finished balls in a mixture of coconut, chia seeds, turmeric and hemp seeds and to the other 1/3 I added raw cacao powder to the mix and the rest of the balls I rolled trough just raw cacao. You can choose to do the same or your own thing, as usual there are no rules into making these! If you feel like adding some lime zest or spirulina, you should! Or maybe you want to be a rebel and choose not to coat them at all, go ahead its your party!
Also feel free to play around with the fillings and when you've struck gold be sure to let me know!
Hope you'll like these lemon bliss balls as much as I did!
Bless,
A.J.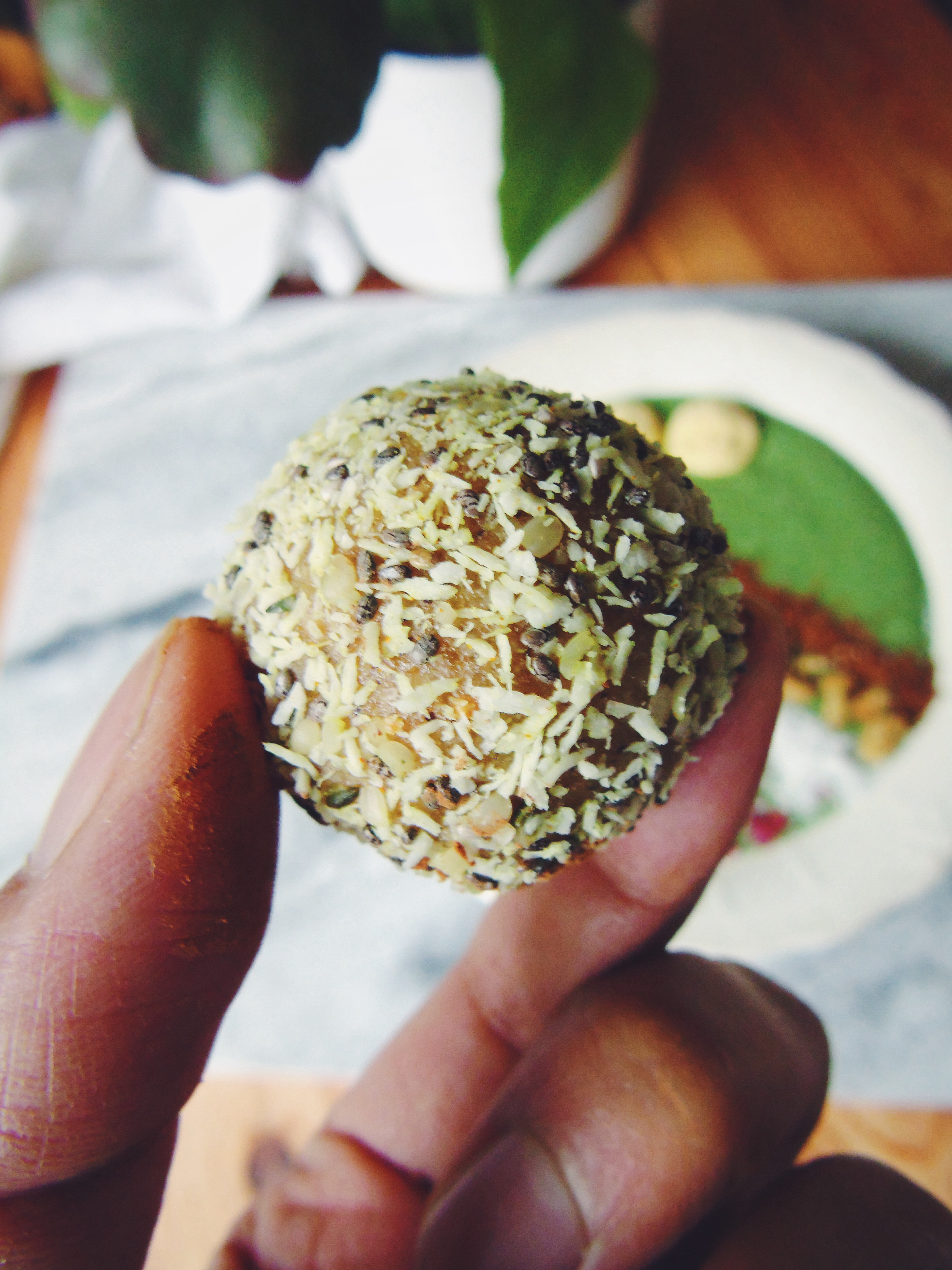 Lemon Cream Bliss Balls
These fresh lemon balls are a great snack for between meals! Another quick and easy recipe!
Ingredients
1/2

cup

dried figs

3/4

cup

cashew

1/2

cup

dates

1

lemon

zest

1/2

lemon

juice

1

cup

desiccated coconut
Instructions
Put everything in a food processor and pulse until the mixture starts to get together and form a into a ball. Now roll little balls from the mixture and roll them through some coconut, raw cacao, chia seeds, other ingredients or a mix of some. Store them in the fridge or freezer!