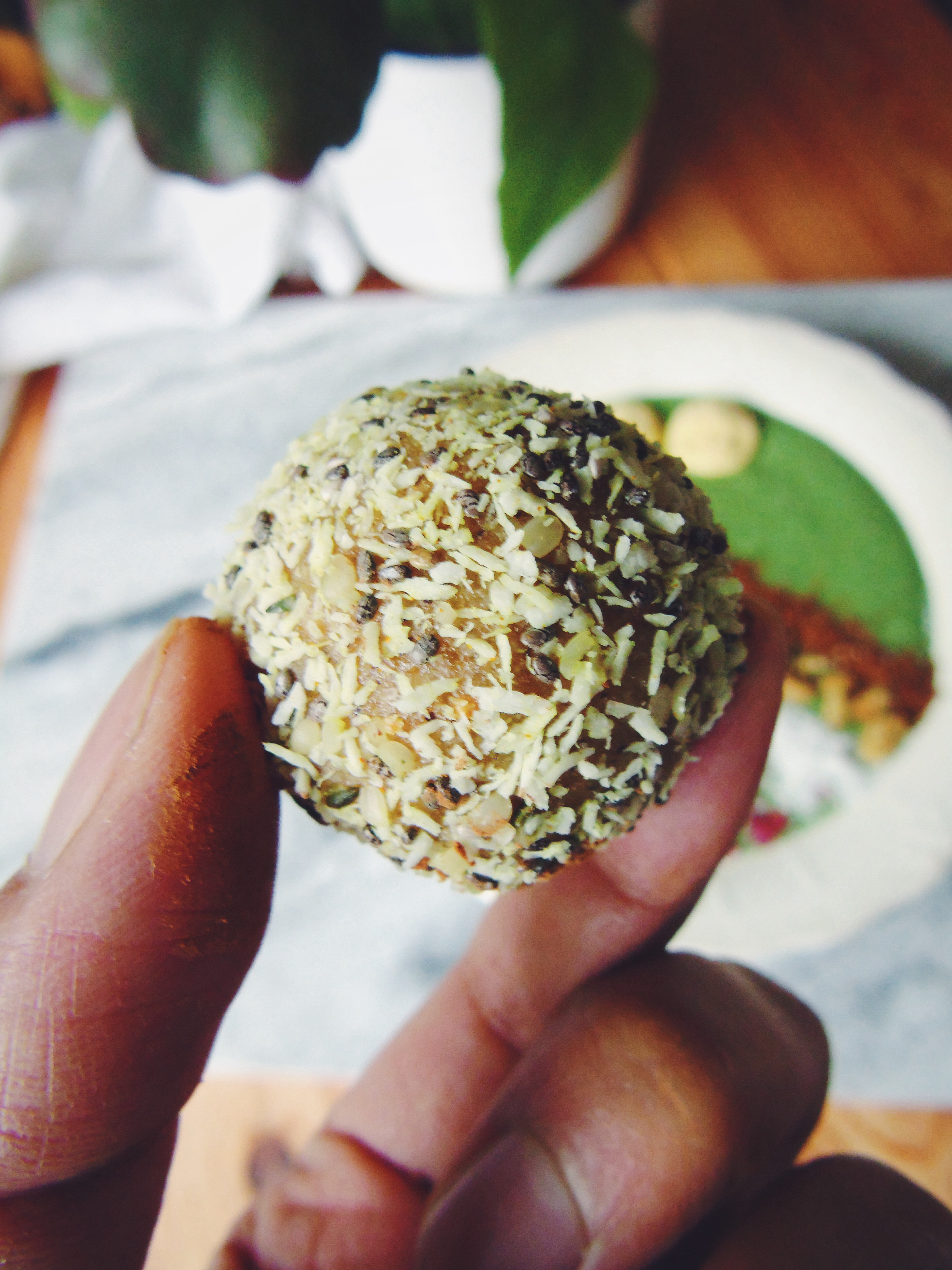 Lemon Cream Bliss Balls
These fresh lemon balls are a great snack for between meals! Another quick and easy recipe!
1/2

cup

dried figs

3/4

cup

cashew

1/2

cup

dates

1

lemon

zest

1/2

lemon

juice

1

cup

desiccated coconut
Put everything in a food processor and pulse until the mixture starts to get together and form a into a ball. Now roll little balls from the mixture and roll them through some coconut, raw cacao, chia seeds, other ingredients or a mix of some. Store them in the fridge or freezer!