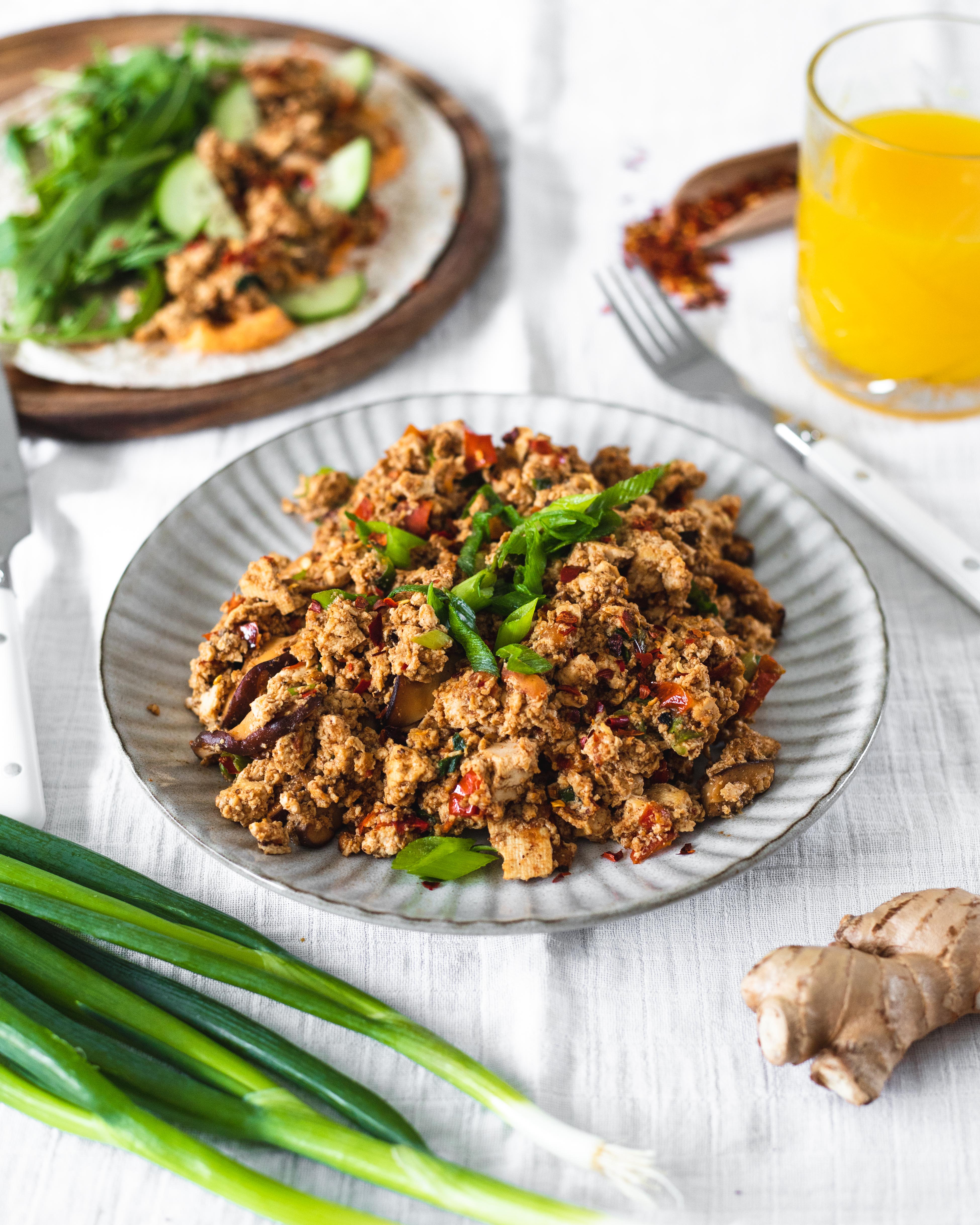 This recipe is for everyone who wants to spice up their tofu scramble game, or anyone else! It's also perfect for those who have no idea what to do with tofu.
Tofu is one of my favourite ingredients as it is super versatile and a nice source of vegan protein. They key lies in how it's prepared. You can fry it, marinate it, add it to curries and soups, turn it into a dessert or turn it into a delicious scramble, just to name few examples.
This scramble recipe is inspired by my Chinese heritage, using spring onions, 5 spice, sweet soy sauce and other delicious ingredients.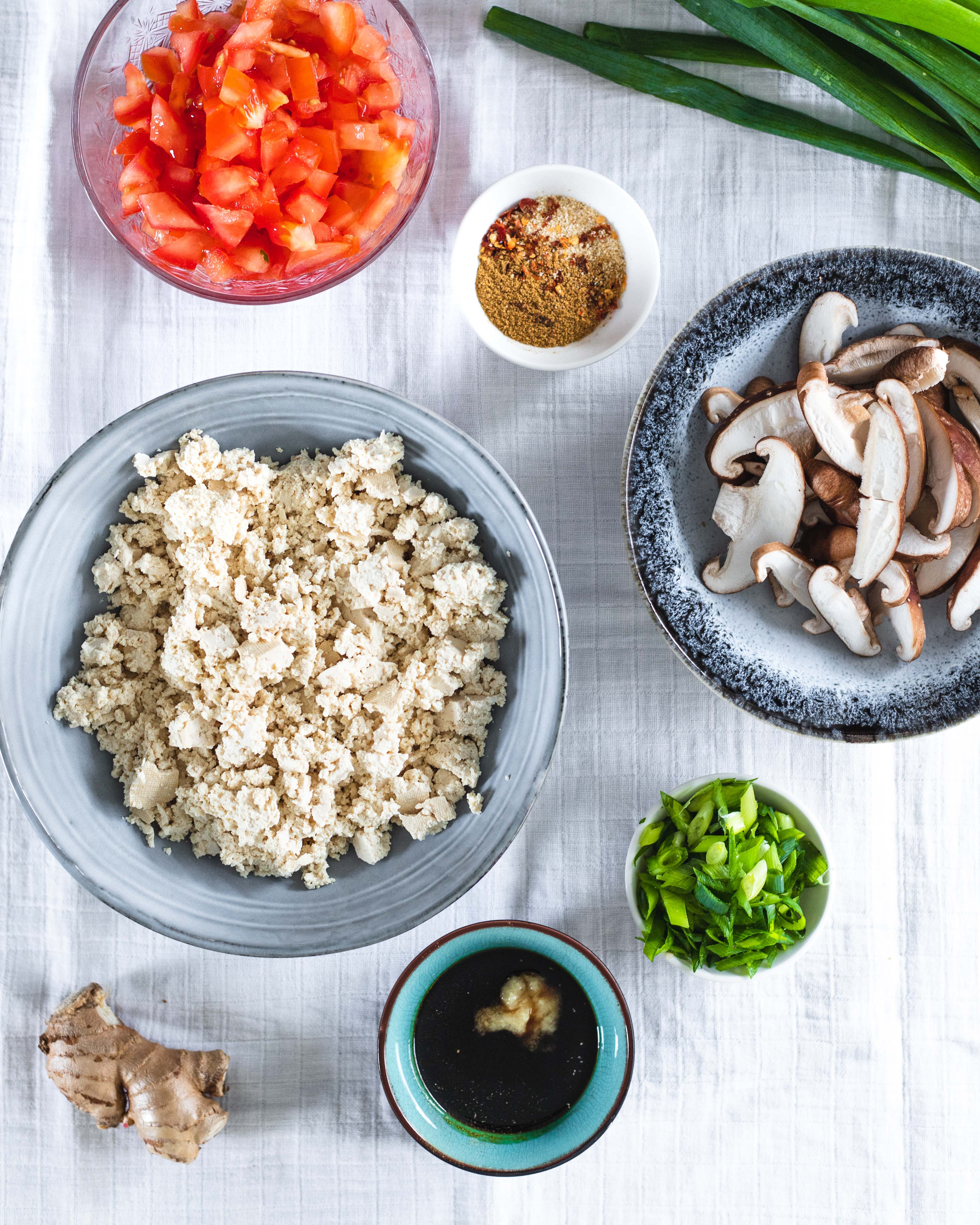 It's a very simple dish to prepare, you could even add this to your meal prep regimen as it'll last for up to a week when stored in the fridge. Just preheat it and your meal will be ready in no time.
You can add this on top of a toast, put it in a wrap, eat it next to rice, or any other way that comes to mind. Be creative and most importantly have some fun with it.
Let's get our scramble game on!
Liked this post? Make sure to leave a comment below or to follow me on my instagram for food inspiration.
One Love,
Jason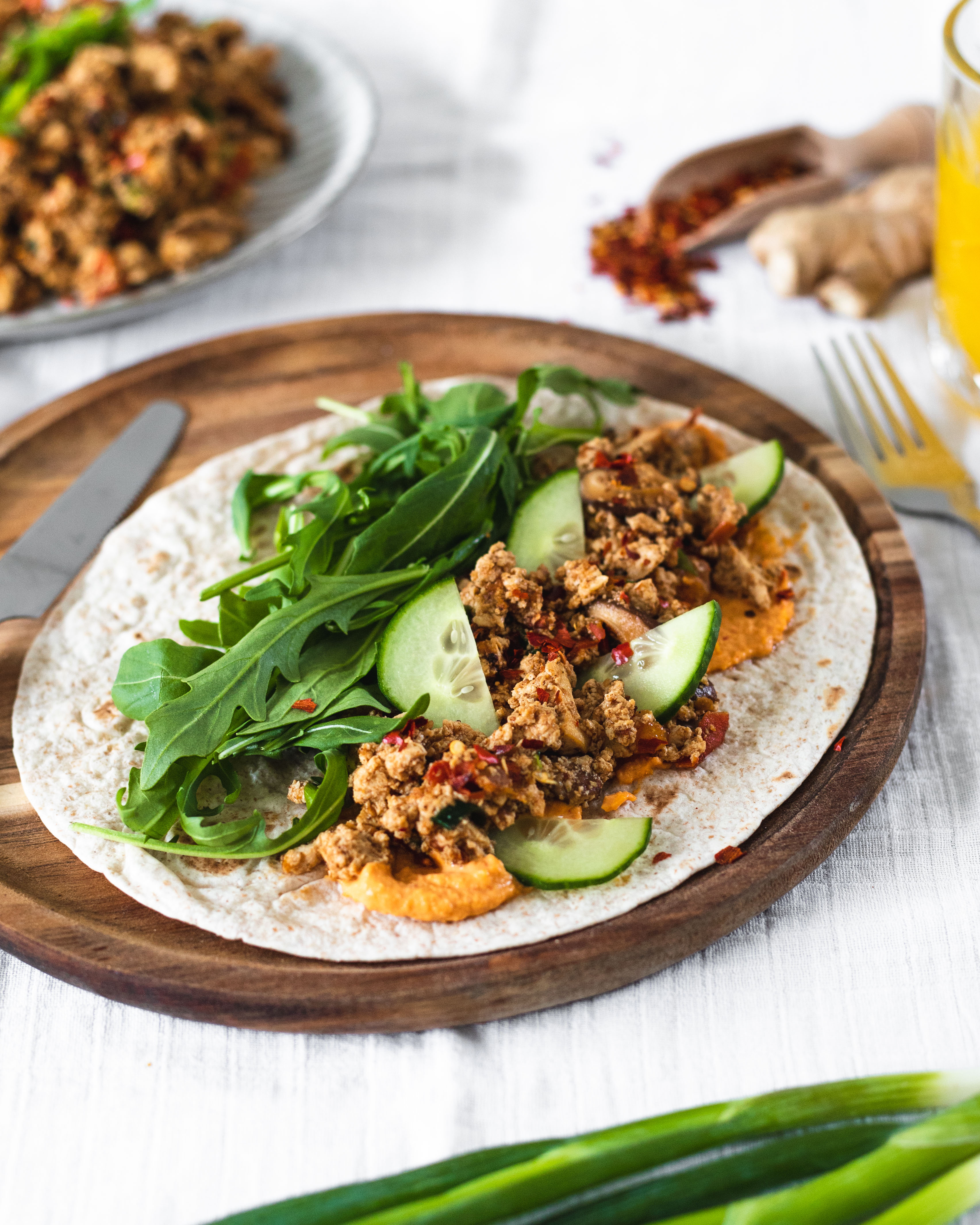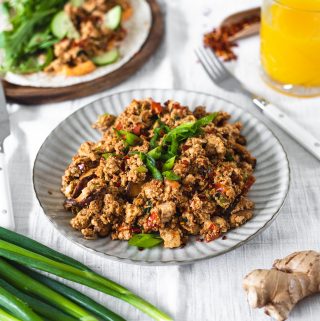 Chinese Tofu Scramble
Ready to step up your tofu game with this quick and simple recipe?
Ingredients
1

brick

tofu

1

tomato

chopped

1

spring onion

50

grams

Shiitake mushrooms

1

tsp

5 spice

1

tbsp

sweet soy sauce

1

tsp

garlic granulates

1/2

tsp

ginger

1/2

tsp

chili flakes

(optional)

black salt

to taste
Instructions
Start by removing most of the liquid from the tofu by squeezing it out or using a press. Crumble the tofu and place it in a bowl for later use.

Add some oil to a pan and warm it over medium heat. Add the chopped tomatoes and cook them until they start to break down. Now add the chopped shiitake mushrooms and ginger puree (or about 1/2 tsp freshly minced ginger & cook until most of the moisture in the shiitake has evaporated.

Add the spices and crumbled tofu and cook for about a minute while stirring.

Add the sweet soy sauce & spring onions. optionally Add some chilli flakes, Cook this for another minute and it's ready to be served. Top it off with some black salt (kala nemak) if you can't find it you can use regular salt. enjoy!