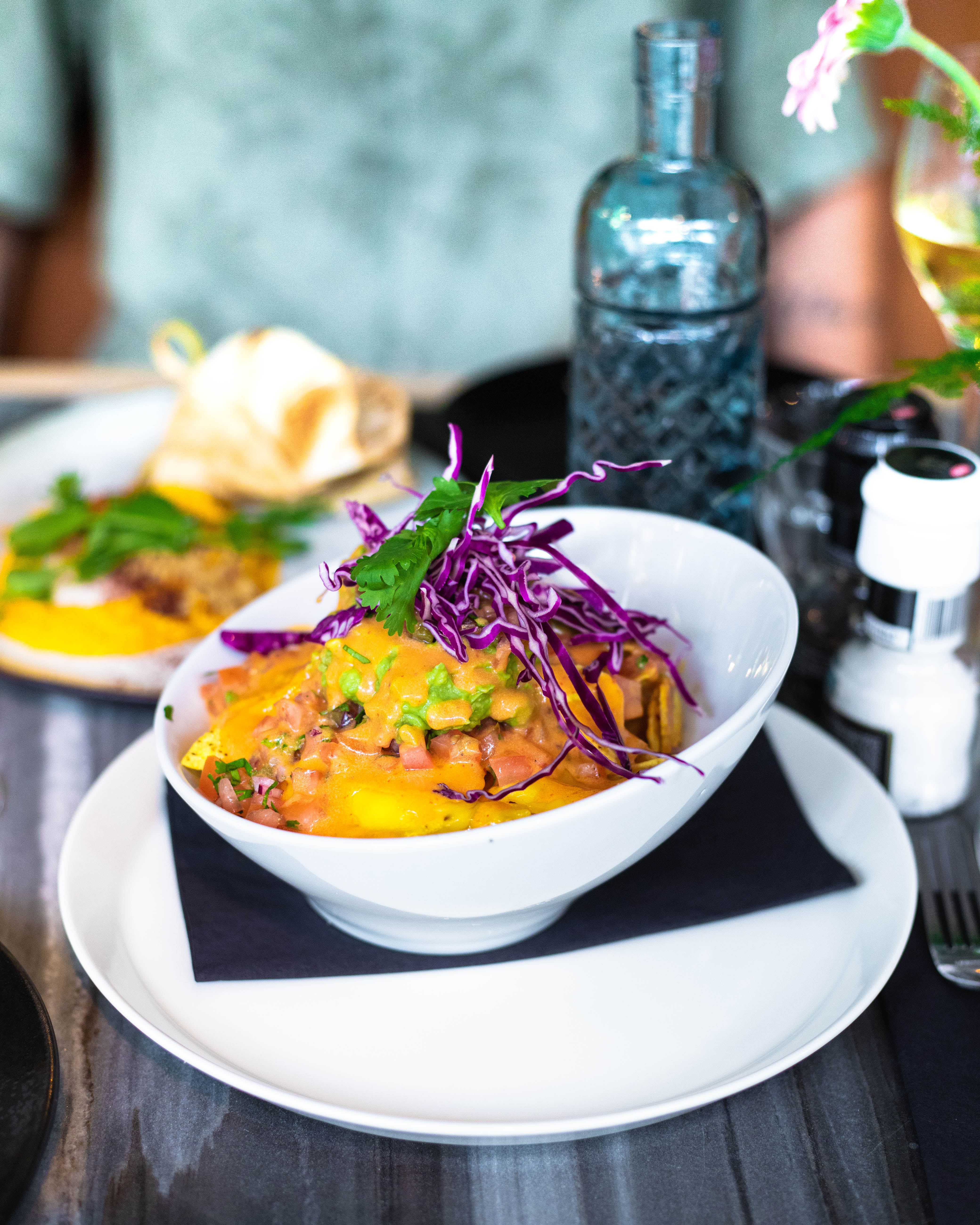 Some of you Amsterdam foodies might have been familiar with the Meatless District at the bilderdijkstraat. After the success of their first location the two amazing woman behind this vegan hot spot decided to open a second location located in 'de Pijp'. As a big foodie I love to visit the newest food spots to see if they live up to the hype. So after attending the openings lunch (which was delicious), I had to go back to test some of the menu items, which definitely did not disappoint.
The first thing you notice when entering is the nice and relaxed atmosphere. The venue features a beautiful and colourful mural along its sophisticated yet cozy vibe.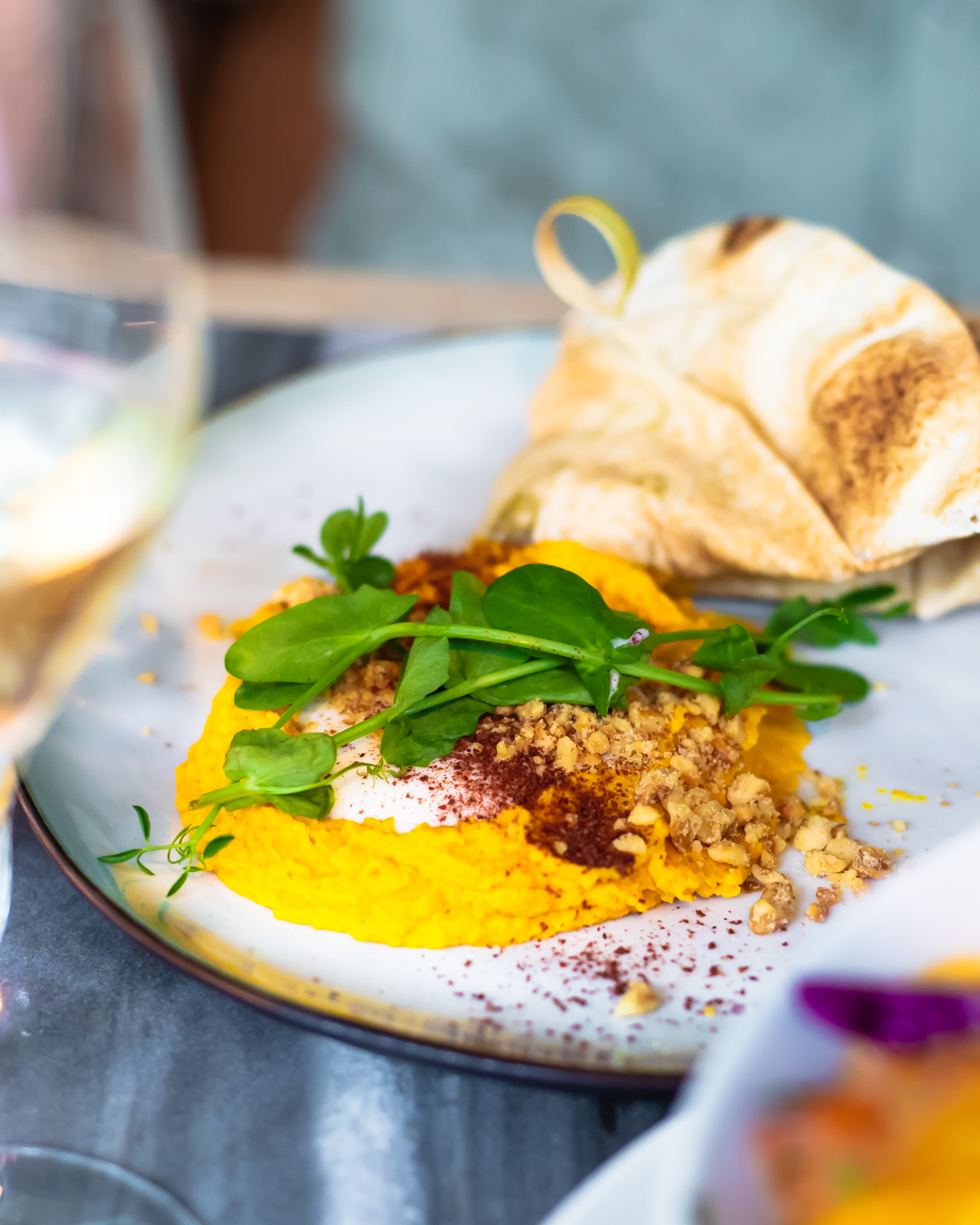 The menu of has something for everyone! We had a humus platter and nachos as a starter. Both dishes were delicious, especially the nachos. Combining the crunchy chips with vegan cheese, creamy guac and other great textures and flavours will always be one of my favourite comfort snacks.
We also ordered the artichoke with a garlic packed dip, which is a nice dish to have while you're waiting for your mains. Which were the risotto and ceasar salad. Again two great dishes, the risotto was creamy with hints of lemon zest and the ceasar salad had a delicous dressing and shiitake "bacon" bits for some added umami.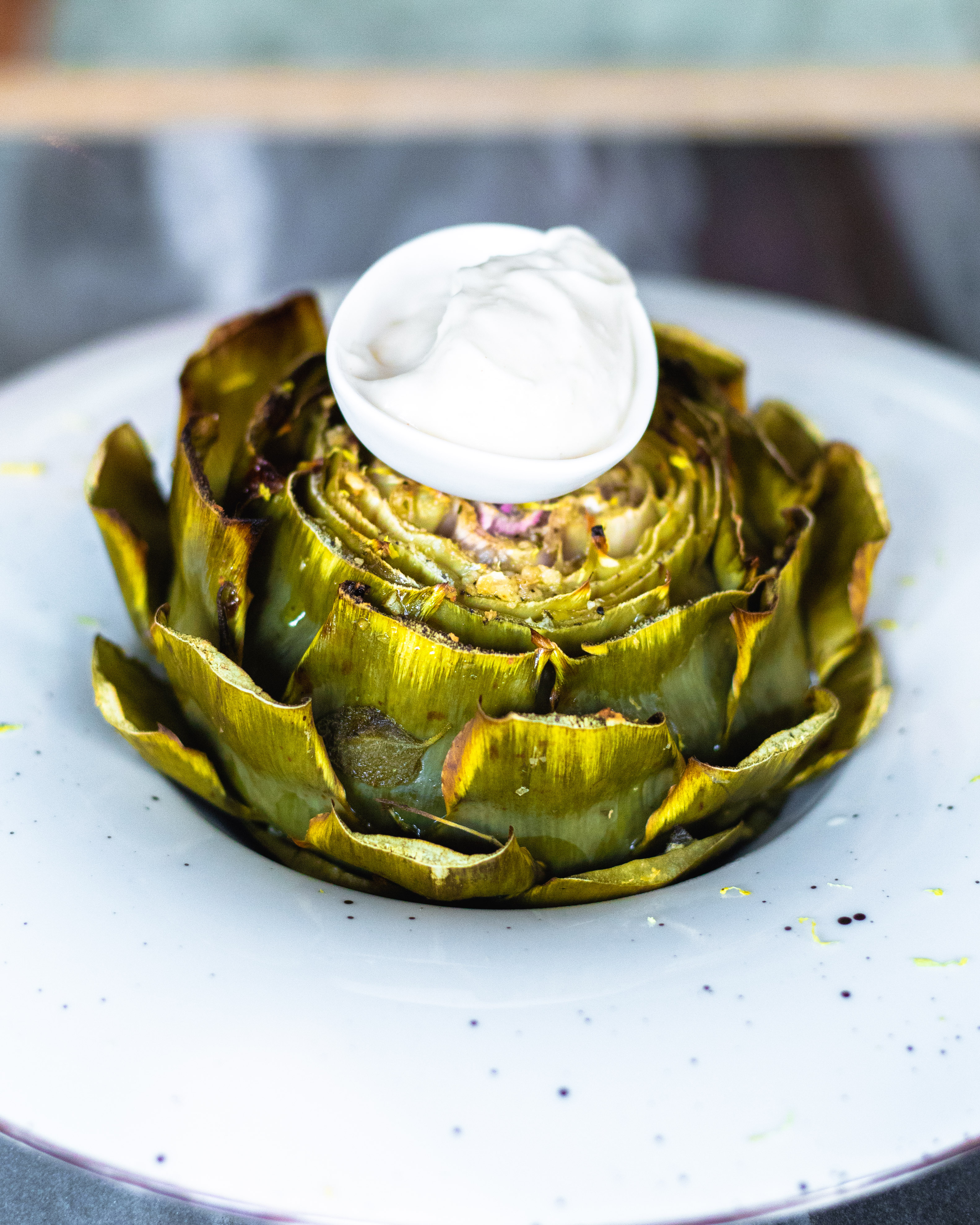 As a dessert we chose the creme brulee, a dish I never really liked. But we're all about second chances and it did not disappoint.
The pricing is average, not the cheapest and not the most expensive.
Address: van Woustraat 189-191 hs, De Pijp, Amsterdam
Let me know when and if you'll be visiting MD and how your experience was. I'll definitely return to get me that burger! Our next stop is going to be Manchester, so stay tuned for some new UK hot spot posts coming your way real soon. Be sure to check the adventures on the Instagram stories!
One Love,
Jason