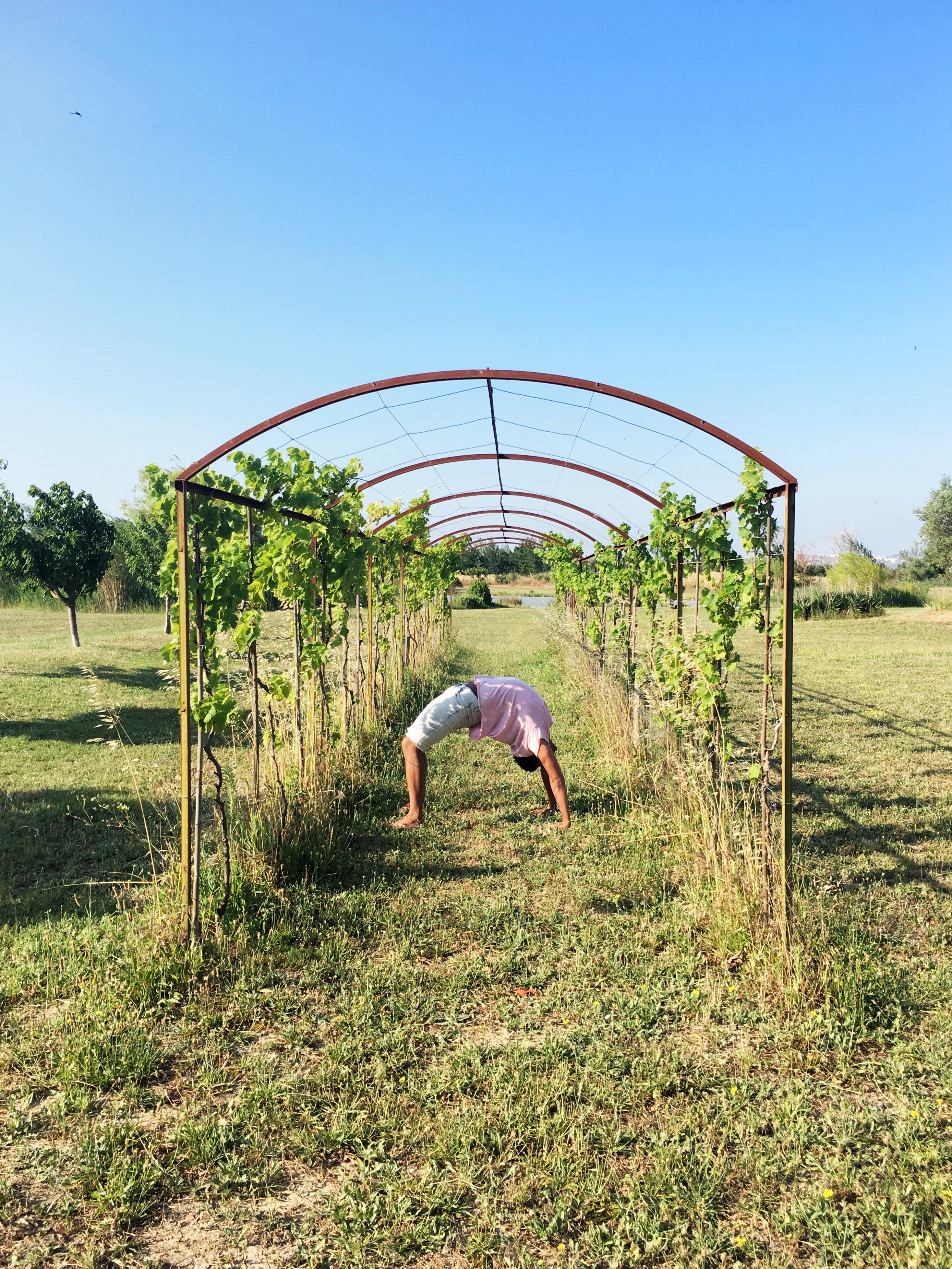 First of all I'll have to thank Jan & Cynthia from Puur Jij for organising this retreat, Yonca from Happy Earth Kitchen for bringing us all together & all of the guest for sharing their love and light. You've all be carried in my heart forever.
A few months ago when I was asked to work as a plant-based chef during a summer yoga retreat in France my heart instantly screamed yes. Trusting my intuition I decided to take the job and before I would know, time would pass and here I am, being able to share this experience with you.
My heart could not be more content looking back on those seven days we've spent sharing yoga and nourishing plant-based foods with 8 beautiful souls. From the moment we arrived and stationed myself in the kitchen, it felt like home.
The first day we welcomed the guest with alcohol free cocktails and appetizer, before we would all share our first meal of the week. From that day forward I let the creative process take a hold of me, I put my menu aside and cooked purely through my intuition, using the experience I gathered throughout the years and a great dose of love, this turned out to be a great success.
Love played a key role during this week, as sappy as it may sound, it was all around us. From the way how the teachers Jan & Cynthia shared their practice, to the guest who shared their gratitude and love with themselves and the group, there was a sense of unity throughout the week. This feeling of love only inspired me more to expand this positive energy by sharing my appreciation & great quality food.
There was a unity that went beyond the superficial, it felt like we all were in touch with our hearts, being able to connect from a place of love. We all created a warm and loving space, which for me felt like home.
There we're three plant-based meals every day (breakfast, lunch and dinner) with a yoga class in the morning and a yin yoga class in the evening. You could also join meditation sessions, a reading about yoga philosophy and a workshop on colourful eating with a cooking demo by yours truly.
I left the retreat with new-found inspiration, love and new friendships. It has been one of the most humbling experiences, connecting with all of those beautiful people who are all so different, yet all so similar. It thought me what's really important in life, true connections and being present in the moment. These situations are the source of true love, moments where you'll find a silence in yourself, one that leads you to the deeper parts of your Self, and speaking from my own experience, I can say these moments were present throughout this retreat.
There will be a page where you can find all the information on this retreat which will soon be posted on the new events page. Keep an eye out for new dates as were planning more of these retreats and I would love to cook for you and get to know you on a deeper level.
You can follow me on Instagram or Facebook for updates on dates and new posts.
One Love,
A.J.