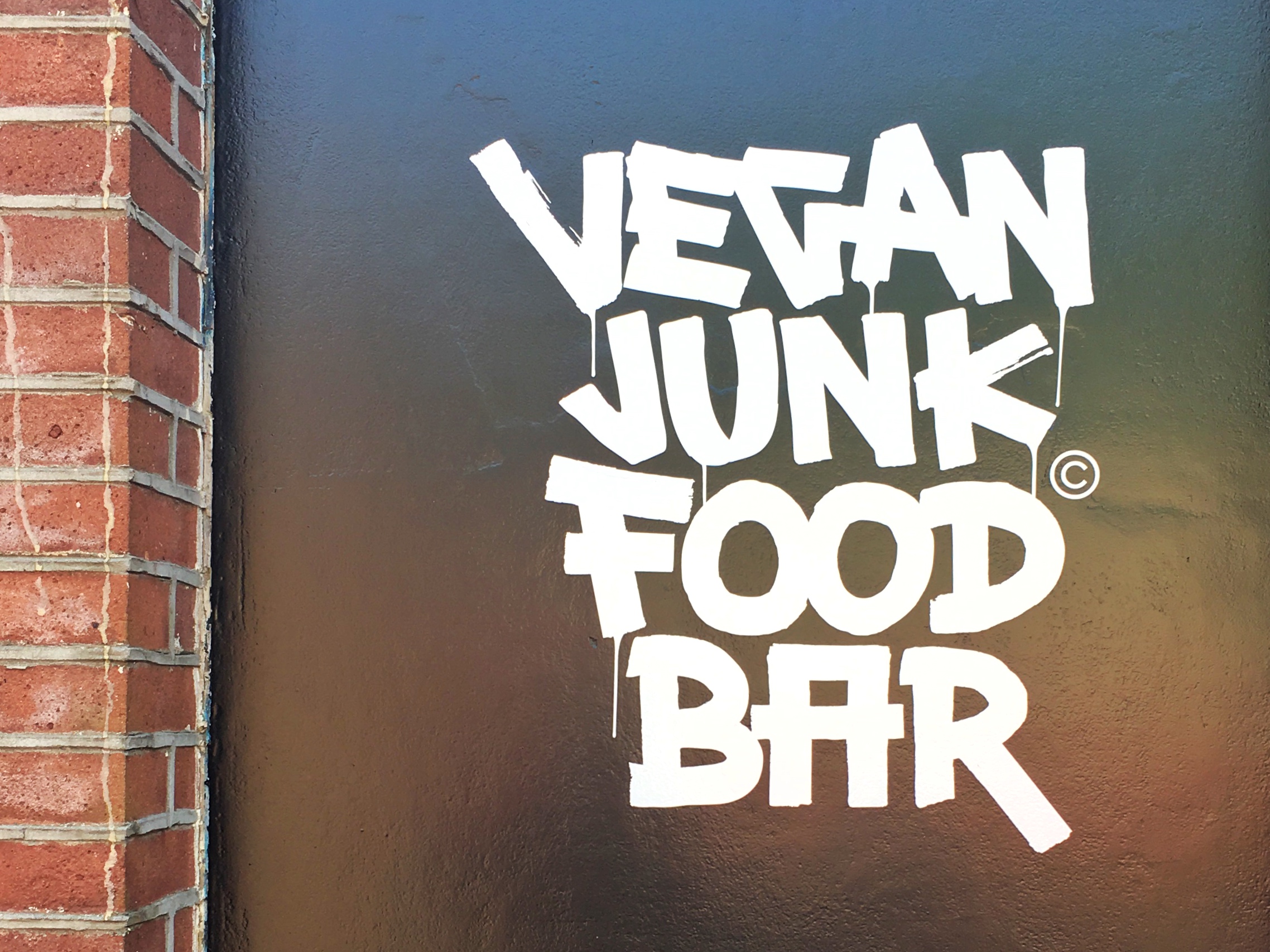 Vegan Junkfood Bar? Yes you read it right, a vegan junkfood bar! As much as I'm trying to be a healthy vegan, I can't help but be excited about this junkfood bar. It's entirely plant based, making it a healthier, junkfood alternative. From dutch classics such as bitterballen (don't ask me to translate that!) to truffel fries and huge "cheese" burgers! Is it as healthy as a smoothie? No, but it serves the purpose of showing that a vegan lifestyle isn't restrictive, you can still have your hamburgers and fries.
Did you know that to make a burger made from meat you'll first need 660 gallons of water to feed the animal and grow their food? Now cutting out the water used for the animals you'll be left with a burger with a smaller environmental footprint, which in my books is a big win!
A few weeks back me and my sweet friend Mimi went to have some vegan junkfood goodies, oh and we deserved them after a sweaty yoga flow in the park! We decided to share the Notorious Sumo burger, Parm á San and truffle fries & the Chick'n Nuggets. I'm sure I'll return to have myself some loaded fries, they're been calling my name ever since.
This place is a great spot to bring your non vegan family and friends to show them that as a vegan you're still able to enjoy all your favourite junky foods. No, vegans don't only eat salads and hummus (as much as I love those myself), and this is a great representation showing that you could even be a junk food vegan if you'd want!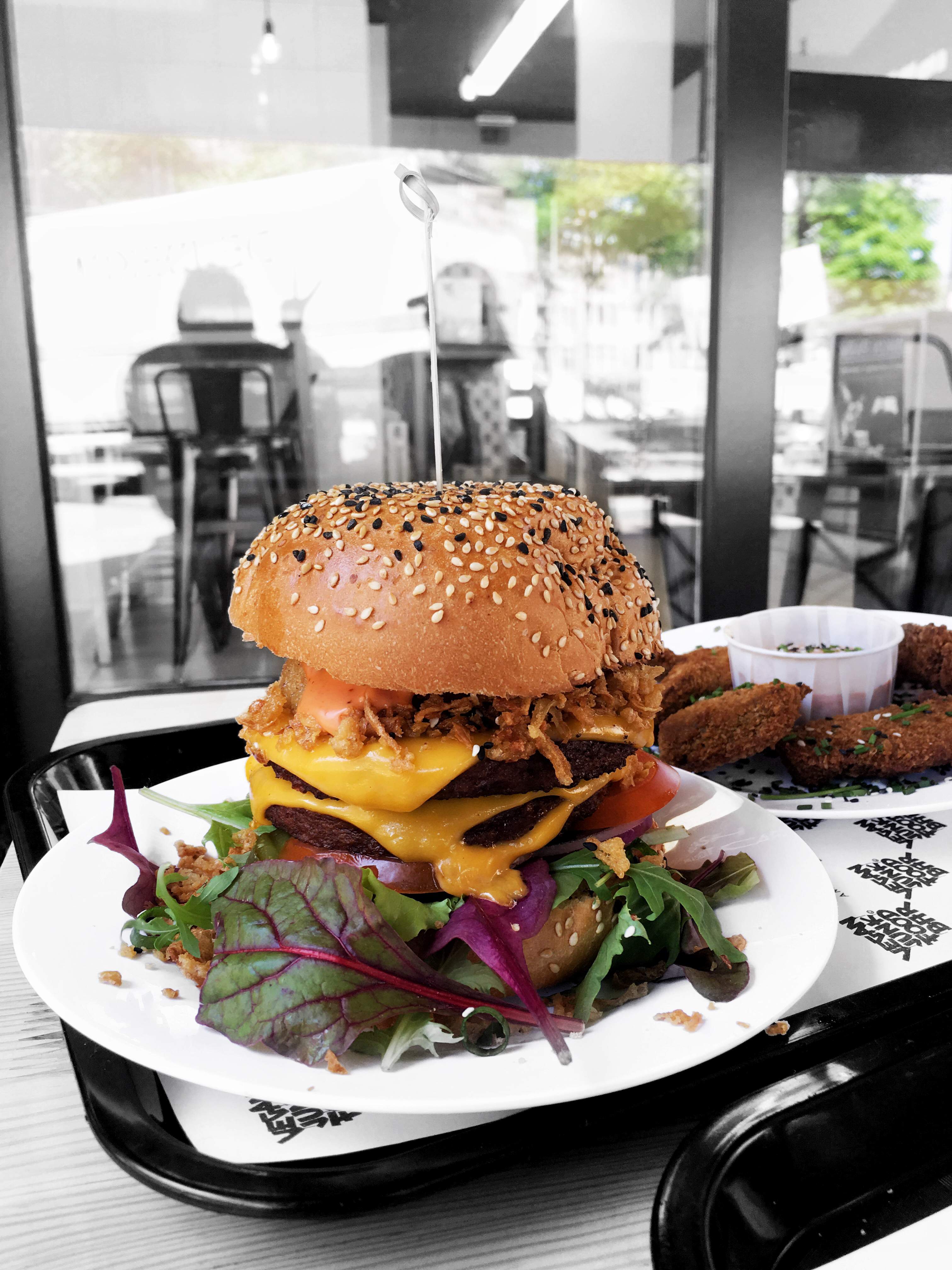 Address:
Staringplein 22
1054 VL
Amsterdam
---
feel free to let me know in the comments below. And of you'd like you can follow me on Instagram or like my Facebook page.
One Love,
A.J.