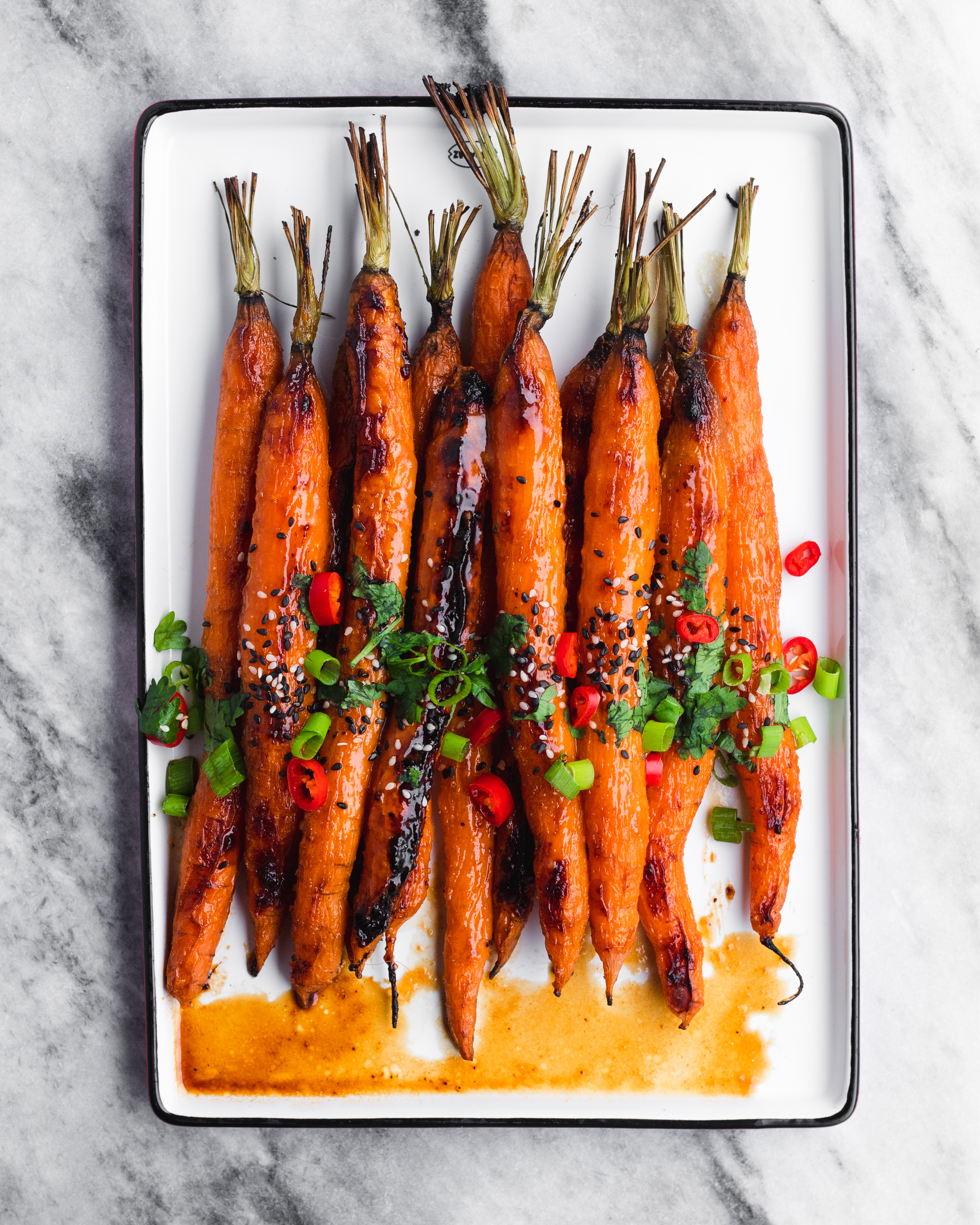 Carrots are one of the foods that I am quite intolerant for, unless they're cooked that is! One of my favourite ways to eat them is roasted with some nice spices. I could eat and entire tray straight from the oven, but I also like to safe some for a later meal as you can easily store these and reheat them in the oven.
They are a great side on their own or make a perfect addition to that warming and filling dinner salad. Quick, easy and delicious!
Serve covered with spring onions, chili and toasted sesame seeds.
We'll be sharing more comforting dishes during the fall and winter months so stay tuned for new and delicious recipes!
Liked this post? Make sure to leave a comment below or to follow me on my instagram for food inspiration.
One Love,
Jason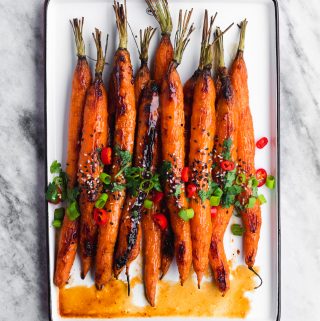 Miso Glazed Carots
It's all about those side dishes! These glazed carrots are simple and packed with flavour.
Ingredients
1

kilo

carrots

1

tbsp

sesame oil

1

tsp

garlic granulates

1

tsp

chili powder

3

tbsp

maple syrup or agave

1

tsp

ginger powder

1

tbsp

miso
Instructions
Preheat your oven to about 200 degrees celcius or 400 farenheit mix all the glaze ingredients in a bowl and clean the carrots Cut the carrots in your desired shape or leave them whole, cover them with the glaze (saving about 1/3) and place them on a piece of parchment paper.

Roast the carrots for about 30 minutes or until tender when poked with a fork. Cover them with the rest of the glaze and roast for another 5 minutes. enjoy!