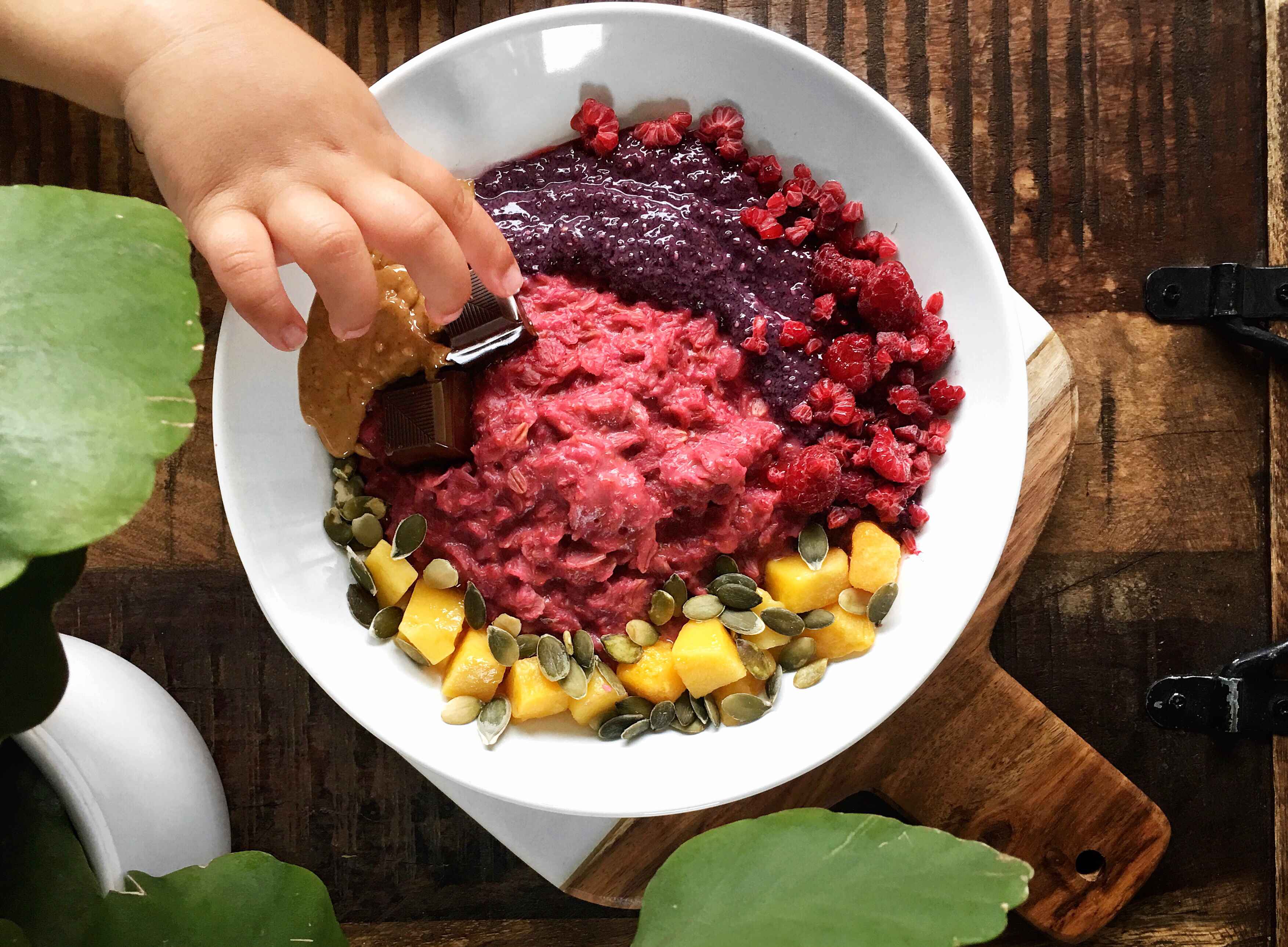 Two for the price of one, who doesn't like a good bargain! In this post I'll share a recipe for both, a blueberry açai chia pudding and a raspberry oatmeal. Both recipes are super easy to make and quite delicious.
This breakfast is so fast that within minutes you'll have a delicious and filling breakfast. I love adding warming spices to my oatmeal, but lately I've been having a huge frozen berry craving, especially in my oatmeal, it's almost like adding a natural sweetener. You can add additional sweetener, but it's totally optional. The chia pudding is convenient since you can make it at night and have it in the morning, I like to add some coconut yoghurt and fruits or nuts on top of my chia pudding!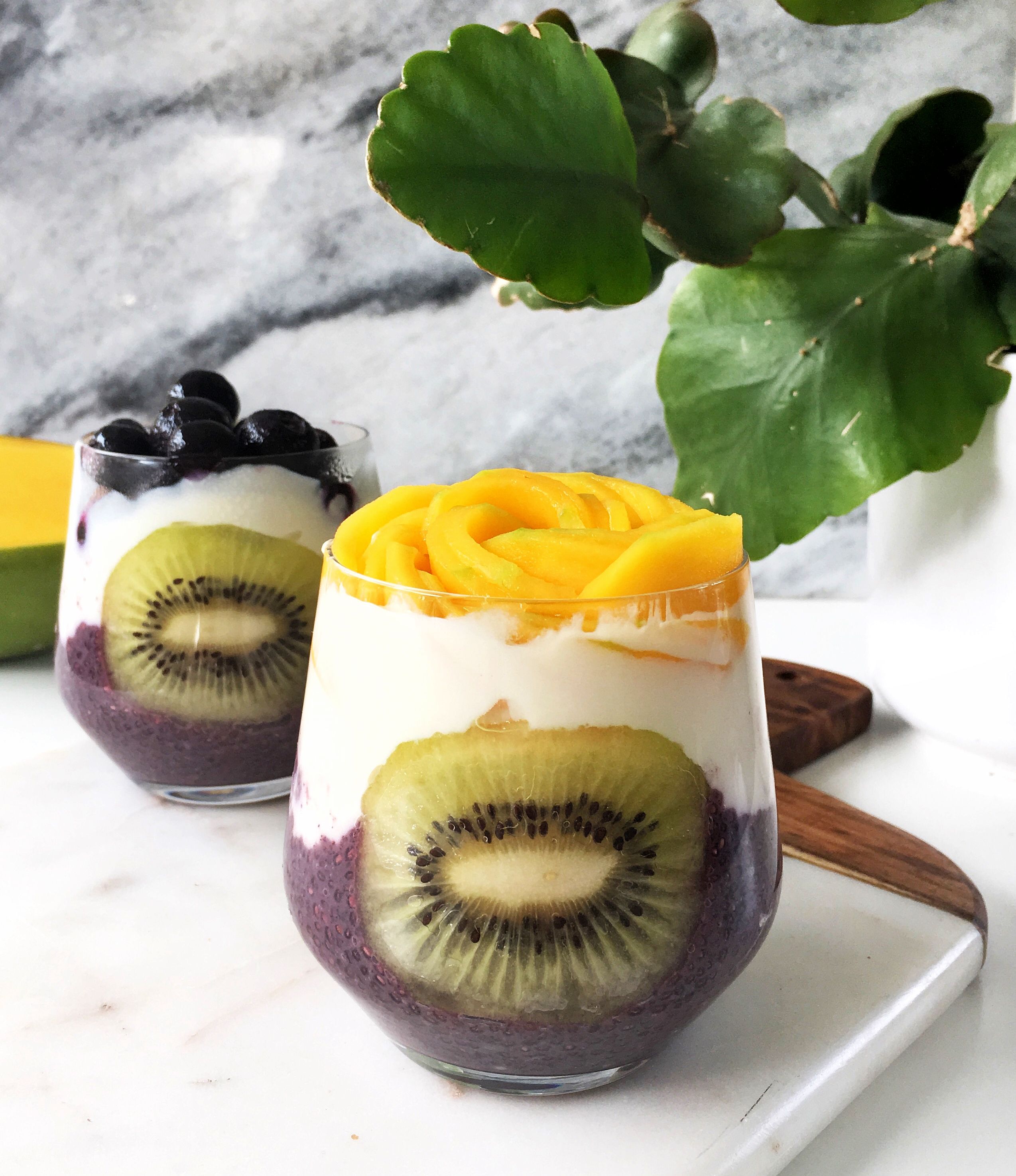 You can eat both on their own with some delicious toppings (which my nephew always like to steal). One topping you can never go wrong with is coconut yoghurt, it's one of my obsessions!
Now let's get to it and try not to skip breakfast!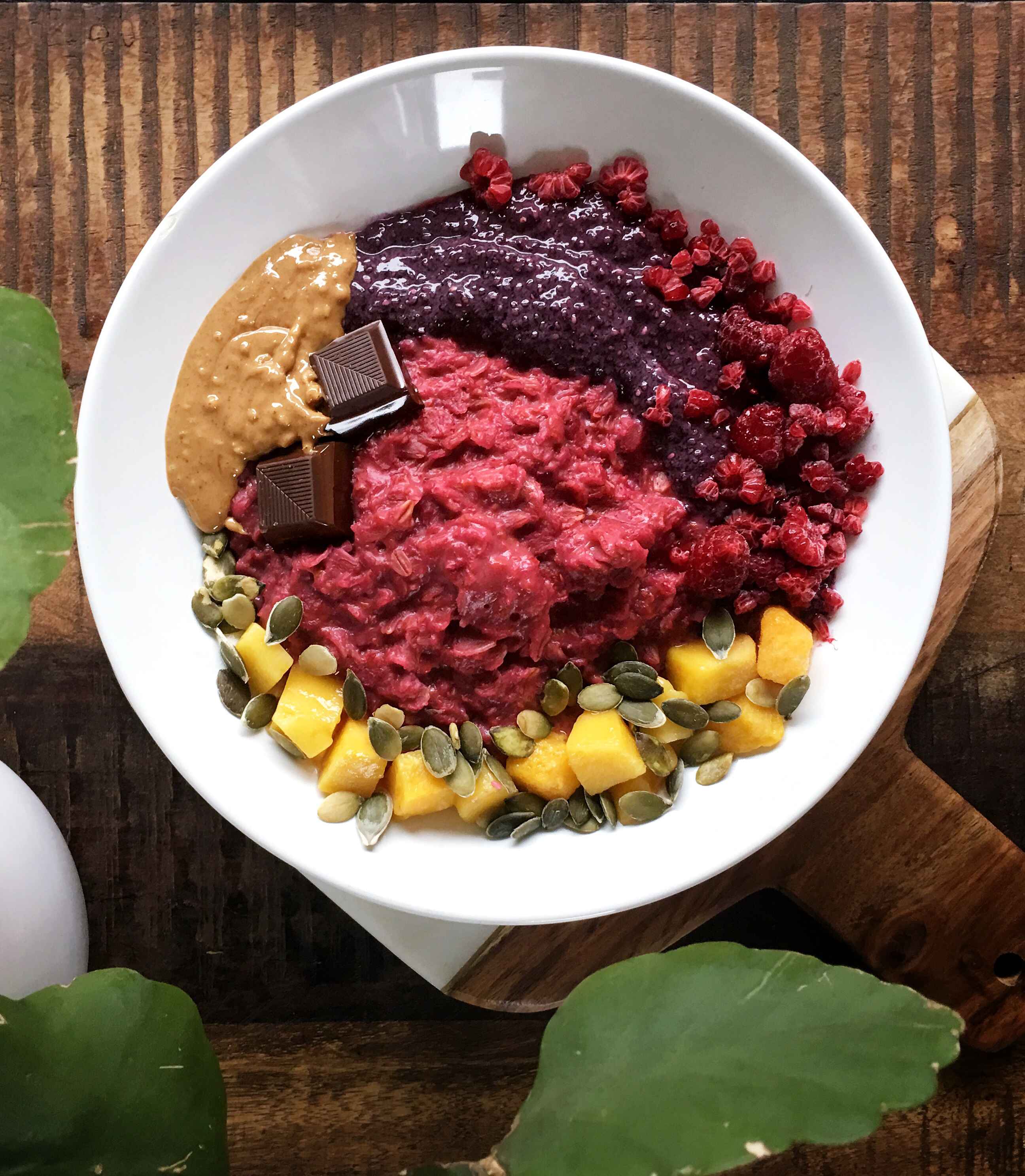 Feel free to leave a comment below and let me know what your favourite breakfast meal, or to tag me in your recreations on Instagram and don't forget to like my Facebook page.
One Love,
A.J.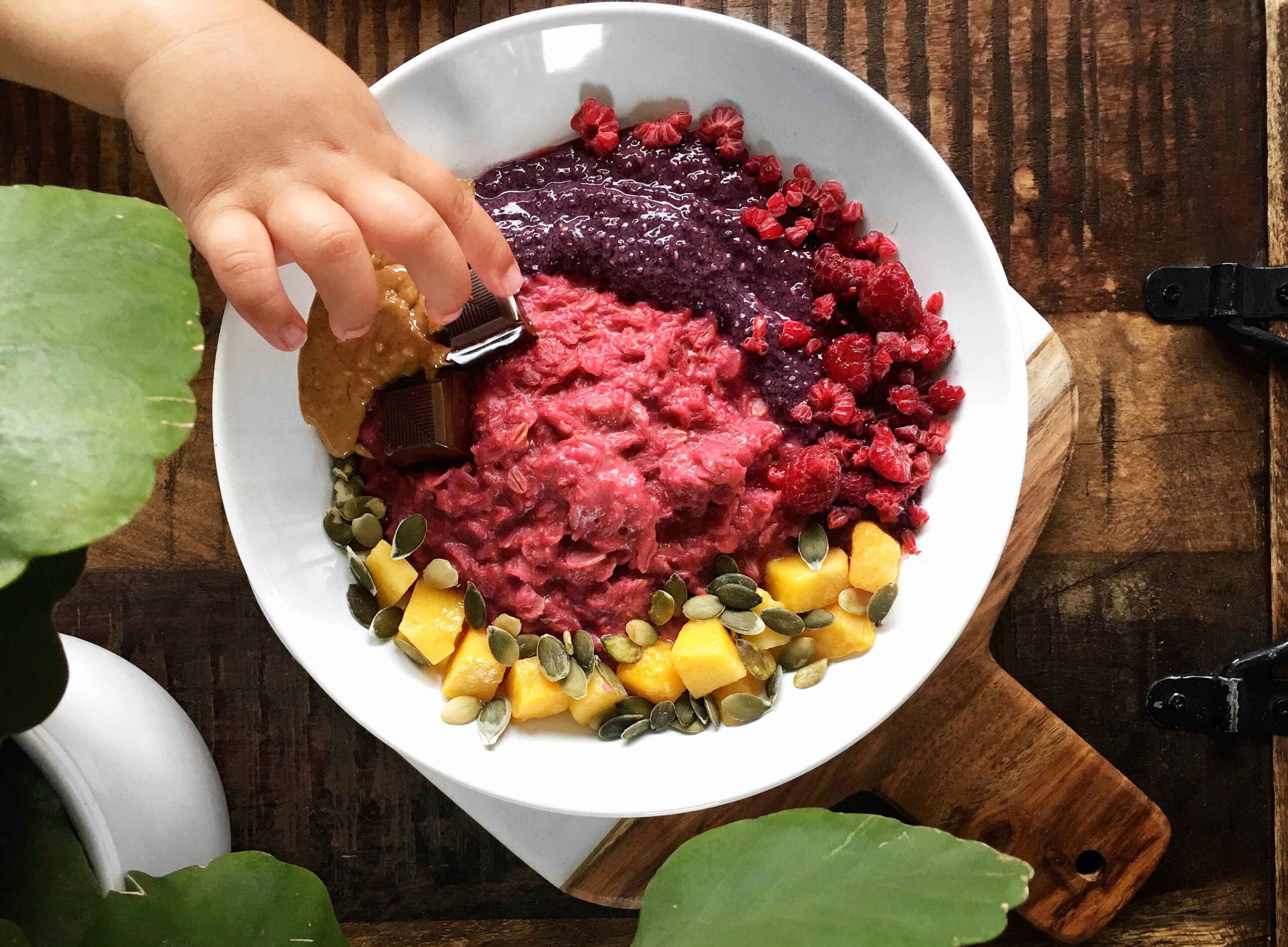 Raspberry Oats & Blueberry Chia Pudding
Ingredients
Raspberry Oats
1

cup

plant milk

1/2

cup

oats

3/4

cup

frozen or fresh raspberries

1

tbsp

maple syrup

or sweetener of choice (or non)
Chia Pudding
3/4

cup

plant milk

1/2

cup

bluebrries

1

tsp

açai powder

(optional)

1

tbsp

maple syrup

or sweetener of choice (or non)

1/4*

cup

chia seeds

*add more to get a thicker pudding
Instructions
Oatmeal
To make the oatmeal add everything to a pan and turn the heat to medium. Let it simmer and keep stirring until the raspberries are broken down and you get the constancy you prefer. Top this with frozen or fresh fruit, peanut butter, chocolate, chia pudding, whatever your heart desires.
Chia Pudding
To make the chia pudding add the blueberries, plant milk and açai powder to a blender or bullet and blend until smooth. Now add the chia seeds and stir every 5 minutes until you get a nice thick pudding, you can always add more chia seeds after about 30 minutes to create an even thicker pudding.