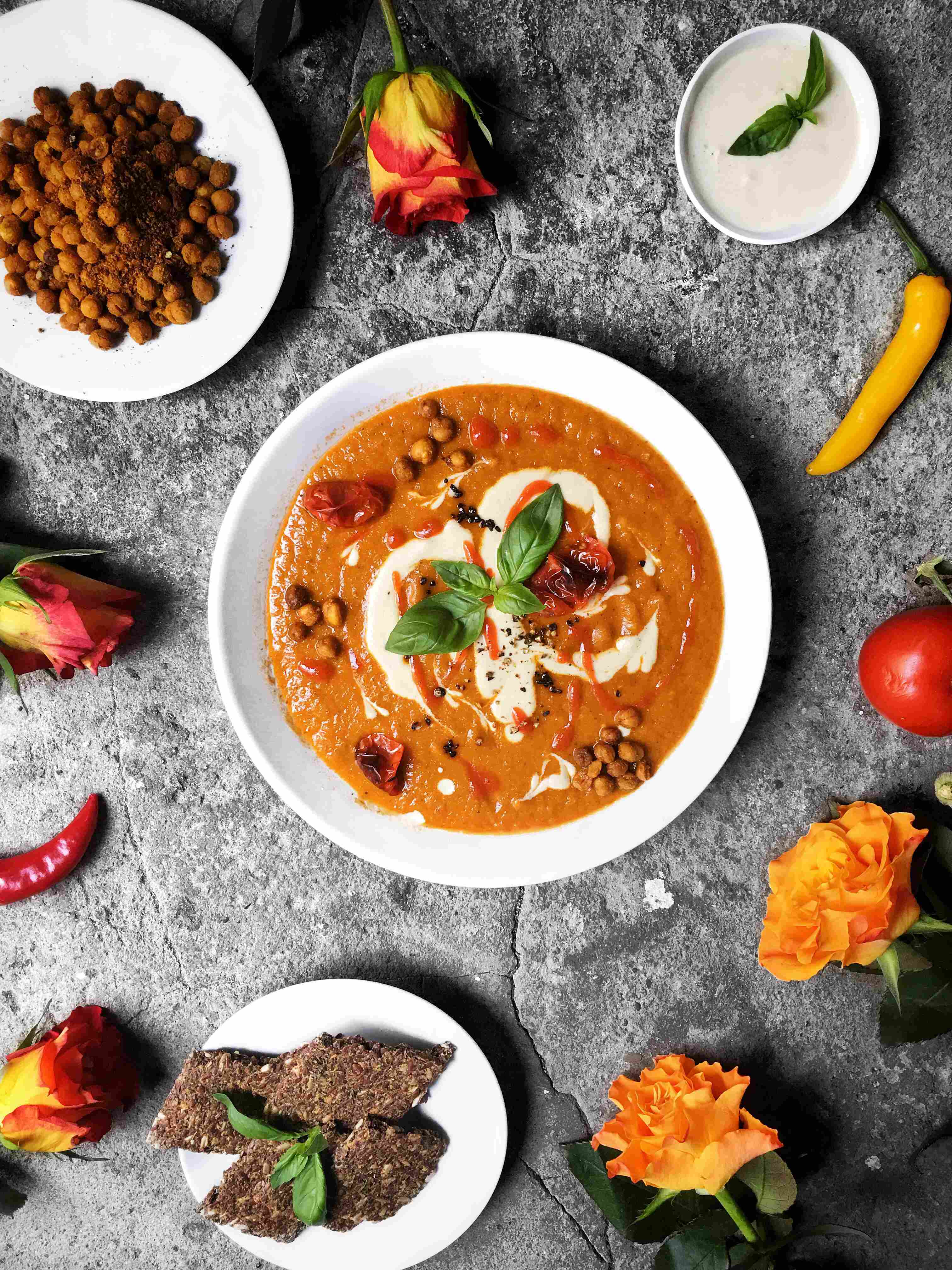 Winter might be over but you must be mistaken if you think that the soups are leaving this kitchen! Oh no, soups are a year round thing if you'd ask me, they just change from season to season. Winters are for hearty and warming soup with bold flavours, in spring I like to serve more light and fresh soups, during summer we have our cooling and refreshing soups and in fall everything involves either squash or pumpkin related so yeah, pumpkin soup?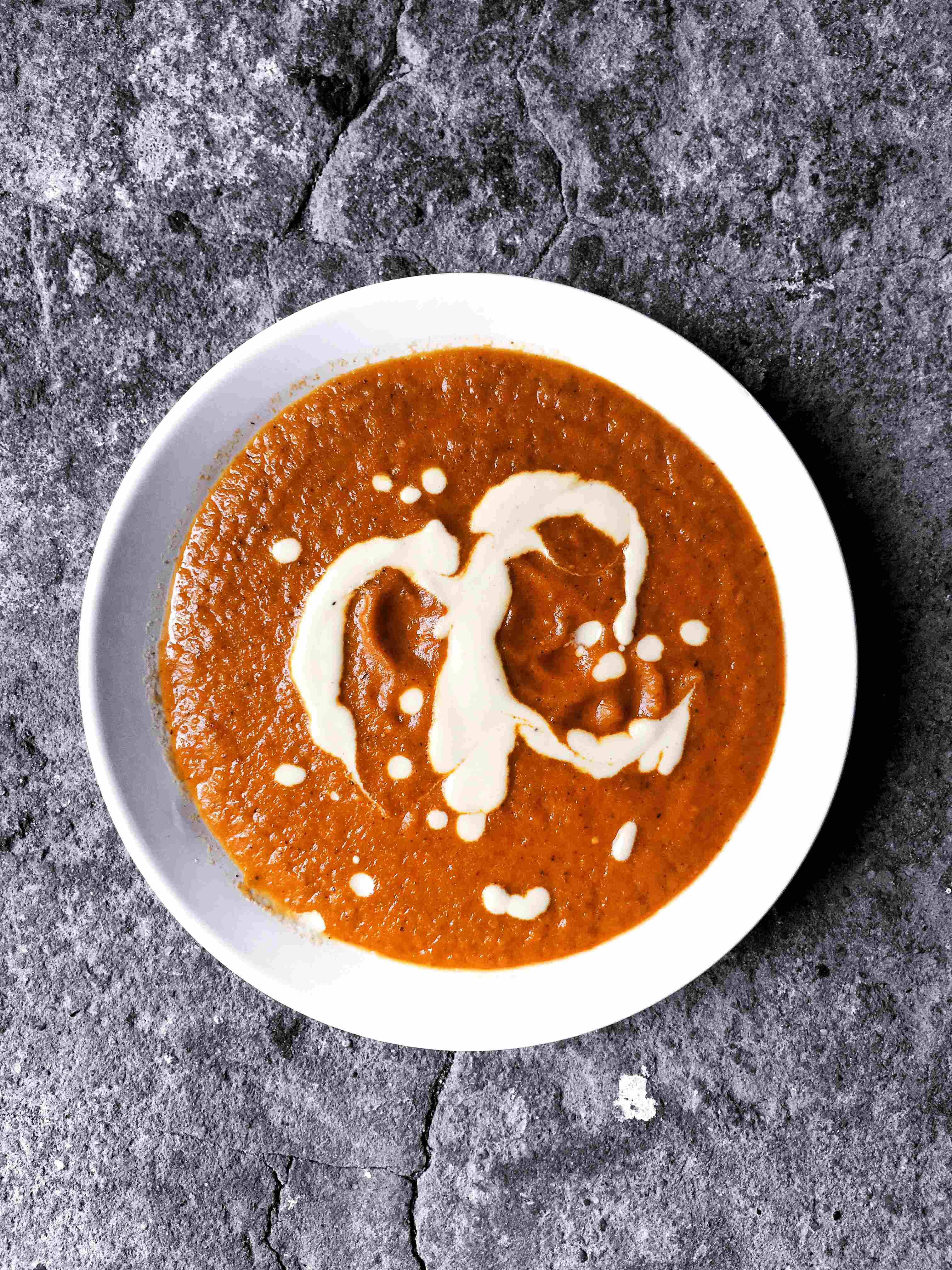 Since it's spring we're making a delicious roasted tomato & basil soup, it's a fresh and light and super easy to make. All you need are some basic ingredients, an oven and maybe a (immersion)blender might come in handy to create a smooth and yummy soup.
You can have this soup plain and simple or go all out and top it with some cashew sour cream, roasted cheri tomatoes, sriracha etc. go wild! To make a simple and creamy raw vegan cream simple blend some cashews with water, lemon juice and some salt and pepper, yum!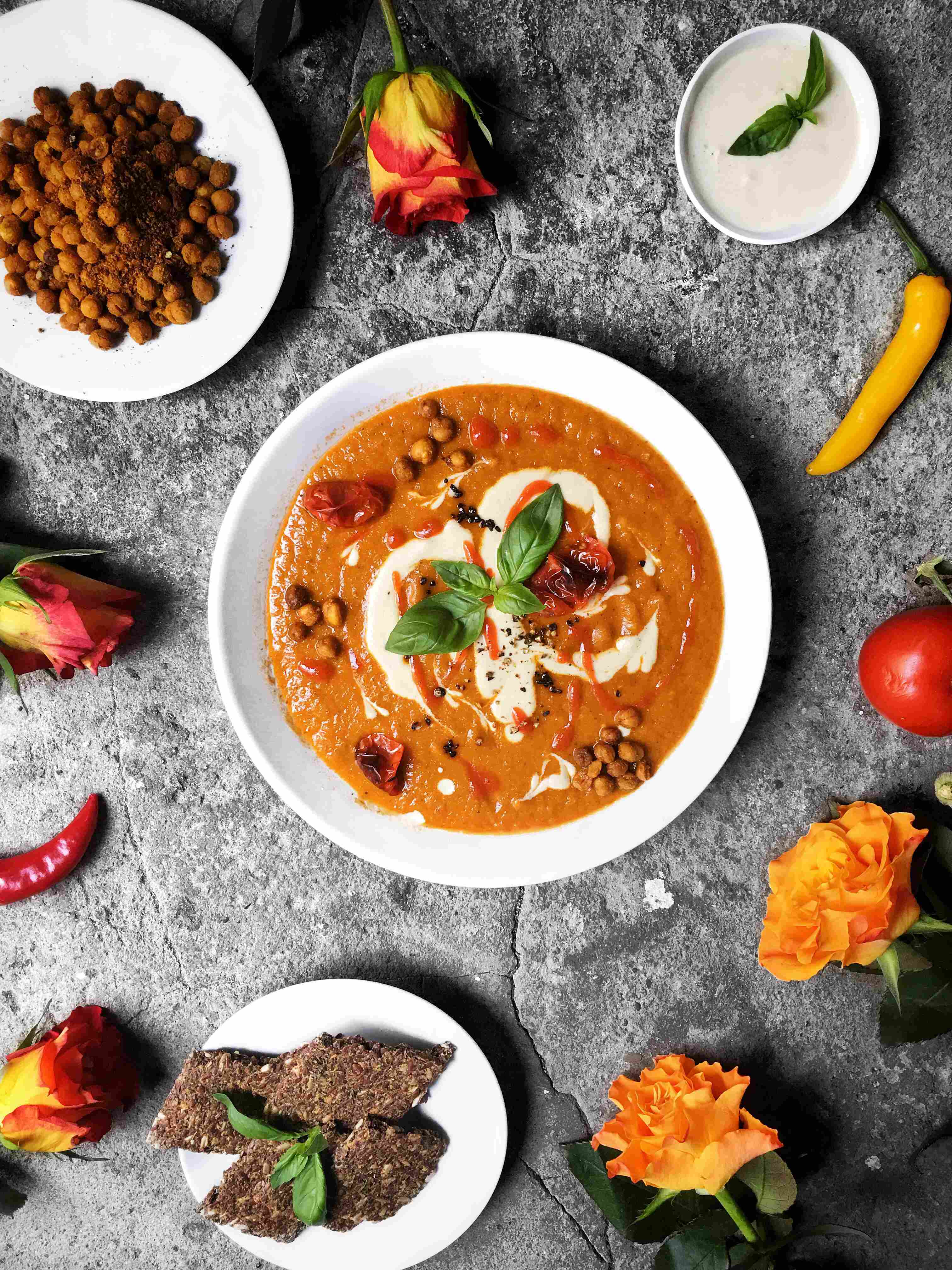 Now let's get cooking!
Let me know if you liked the recipe in the comments below and if you decide to recreate this dish feel free to tag me on Instagram as I'd love to see your creations, and find me on Facebook!
One Love,
A.J.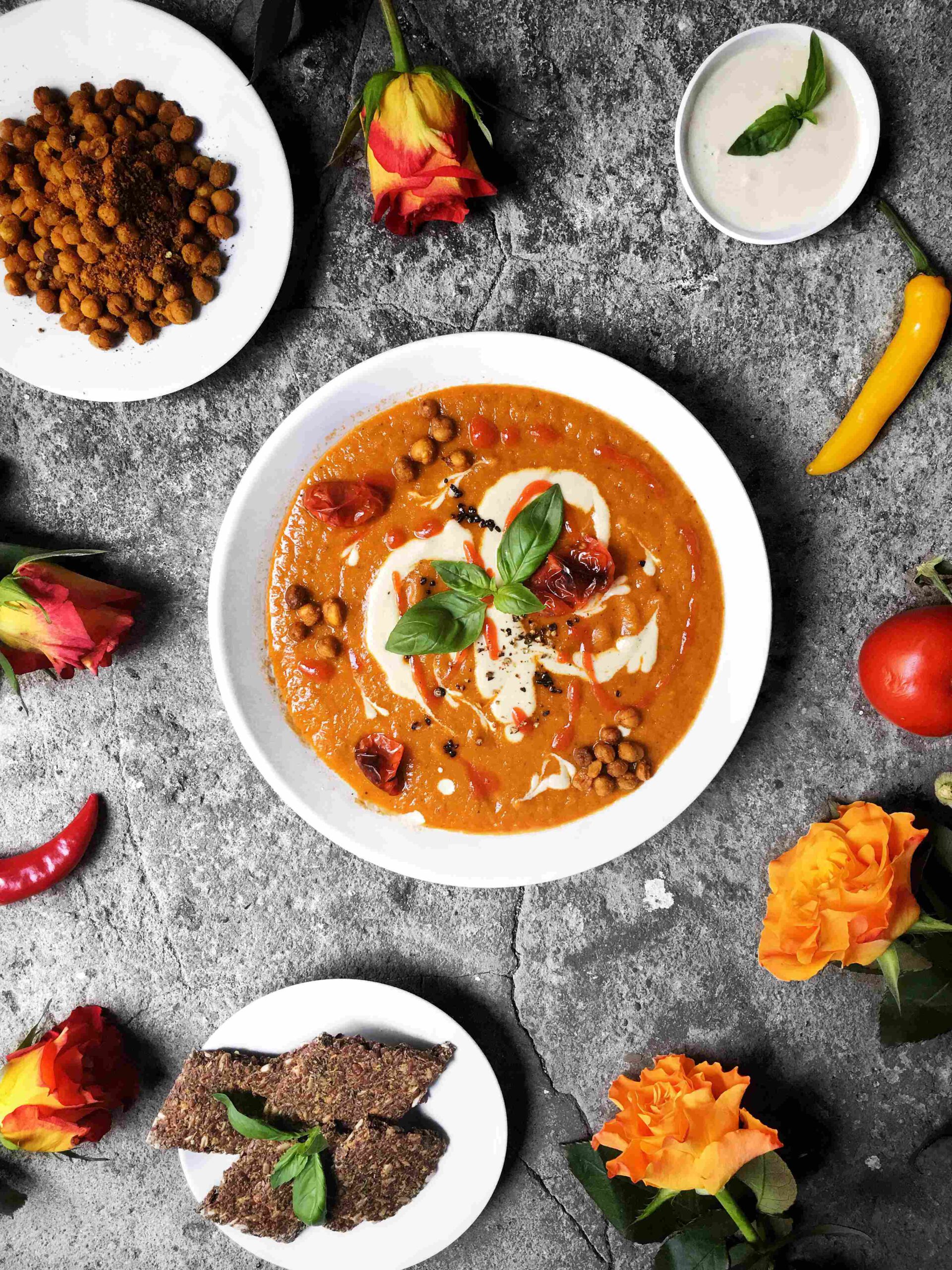 Roasted Tomato & Basil Soup
Simple yet tasty tomato basil soup!
Ingredients
8

tomatoes

1

onion

6

cloves

garlic

1

big handful

basil

1/2

tsp

italian herbs

2

cup

water

or vegetable stock

salt and pepper

to taste

1

tsp

smoked paprika

(optional)

1

hot pepper

(optional)

1

big handful

cherry tomatoes

(optional)
Instructions
Preheat the oven to 200 degrees celcius or 400 farenheit Coat the tomato, garlic and onion with olive oil, put them cut side down on a baking dish and bake for about 25 minutes. If roasting cherry tomatoes, put them aside when done to add as topping on the soup.

After this remove the tomatoes from the oven and add to a blender or pan (if using an immersion blender) with the basil and spices (and maybe a hot pepper) and blend with the water or vegetable stock until smooth. Now you can bring it to a boil to simmer for about 10 minutes while adding salt and pepper to taste. Enjoy!