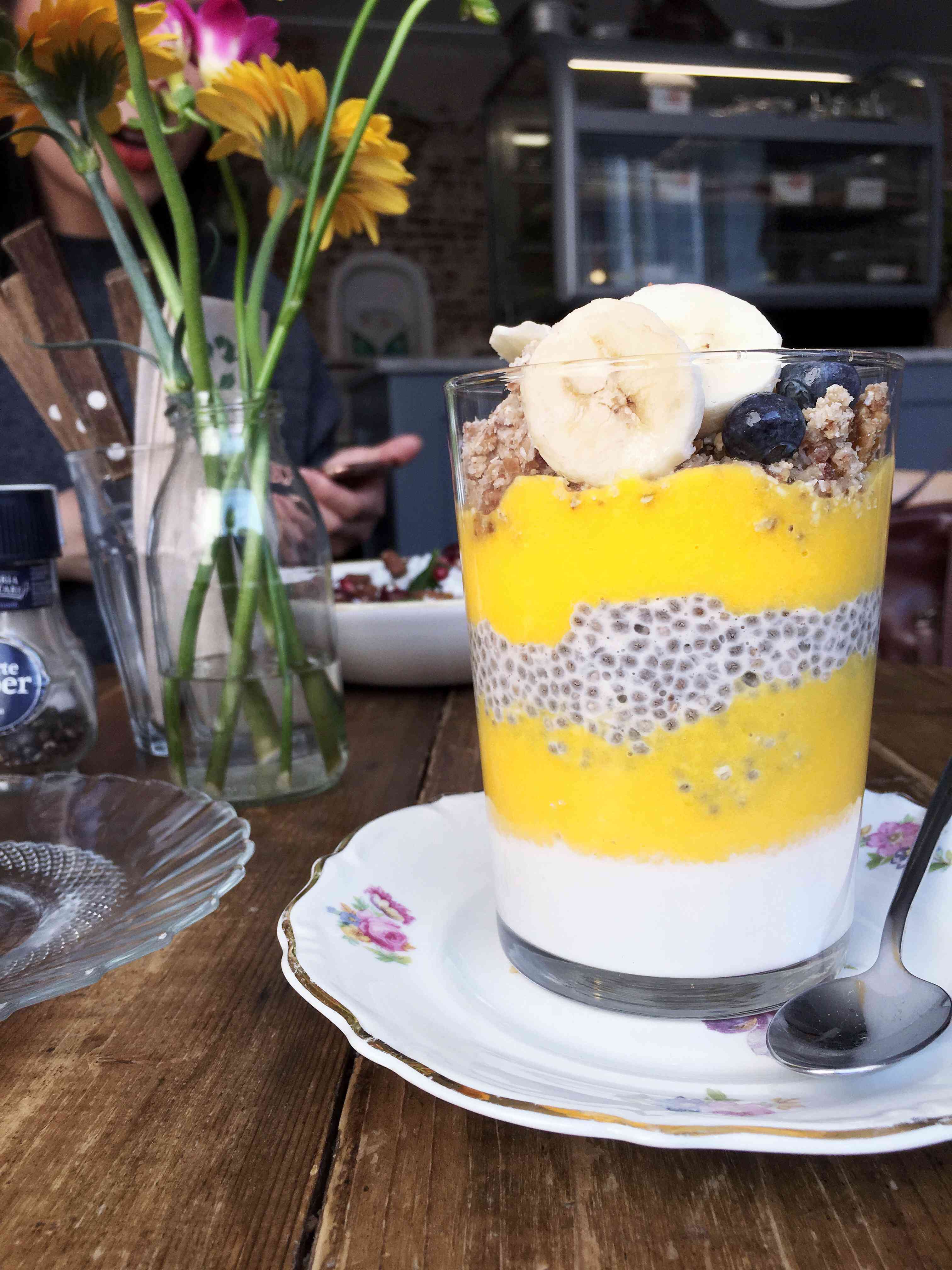 I'm back with another hot spot, and this time it's located in my own home town! Honestly, I can't believe it took me this long to write about this place, especially since I was planning on doing so last year, well better late then never, right!?
The place I'm talking about it By Lima, which is a breakfast and lunch cafe located in Haarlem, the city where I've been born and raised. They serve a almost completely vegetarian menu with plenty of vegan options and strive work with as many organic products as possible.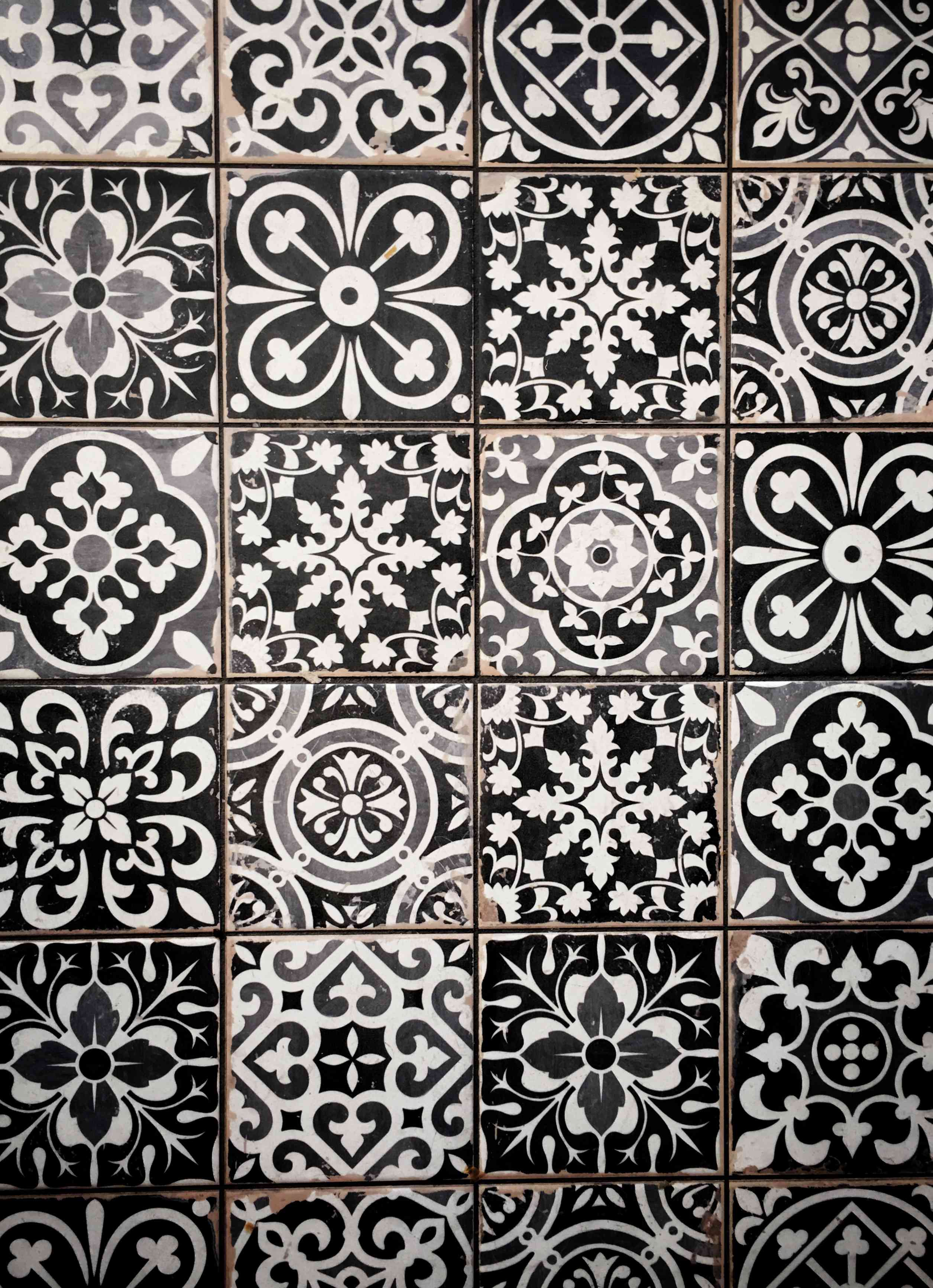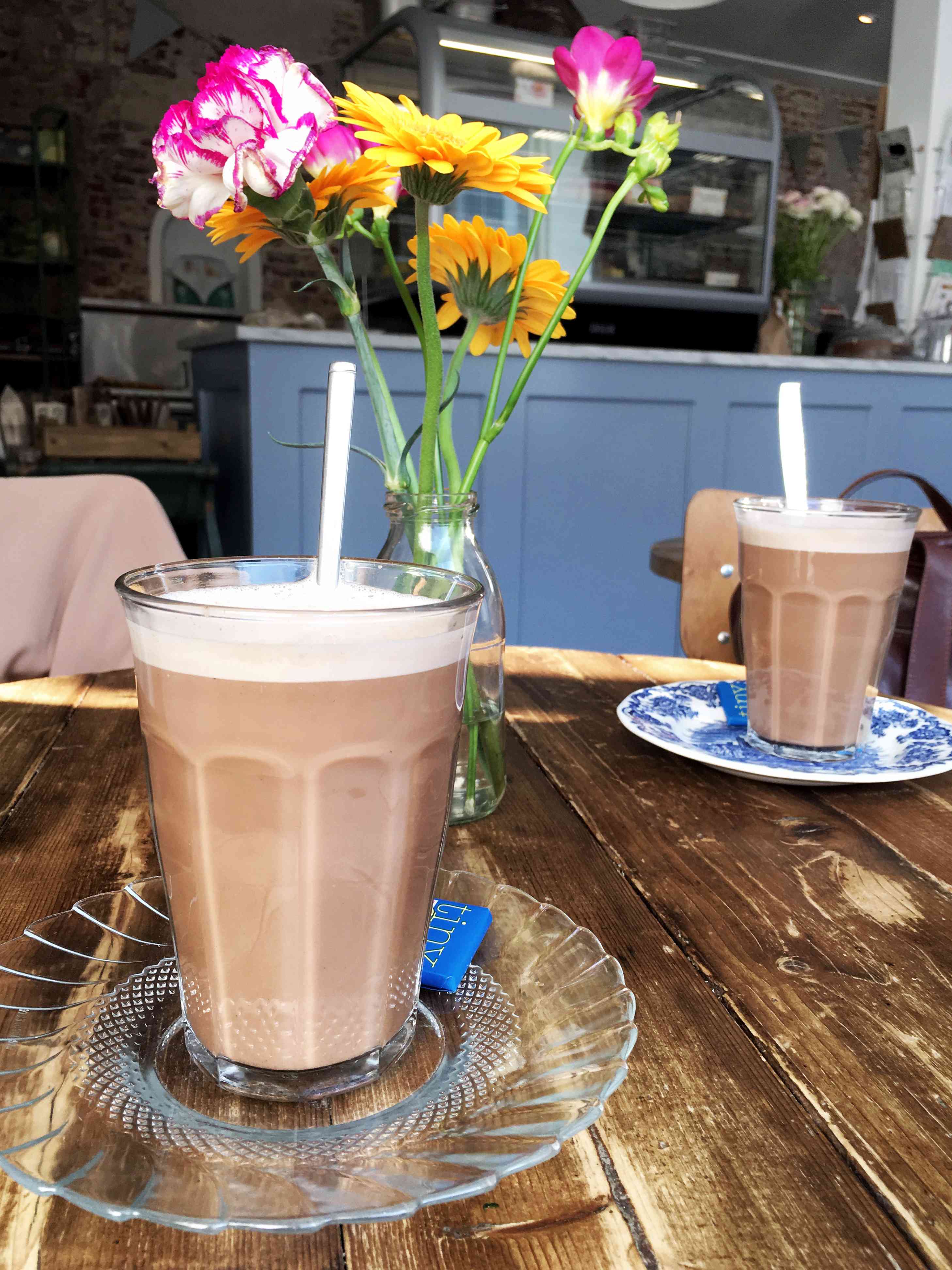 One of the first things you notice when you walk in is the attention to detail that has been put in this adorable breakfast/lunch cafe. From the recycled furniture to the cute writings on the chalkboard wall and the flowers displayed on the table, it's clear to see that this is a place of passion. Which again is translated through their ever changing menu.
The items I tried were the chocolate chip pancakes and coconut yoghurt chia parfait because they're both gluten free, but you can also go for breads, salad bowls, little bites or raw vegan cakes to name some of the options. It's save to say that I'll be back for some more of those chocolate chip pancakes, they were just oh so tasty!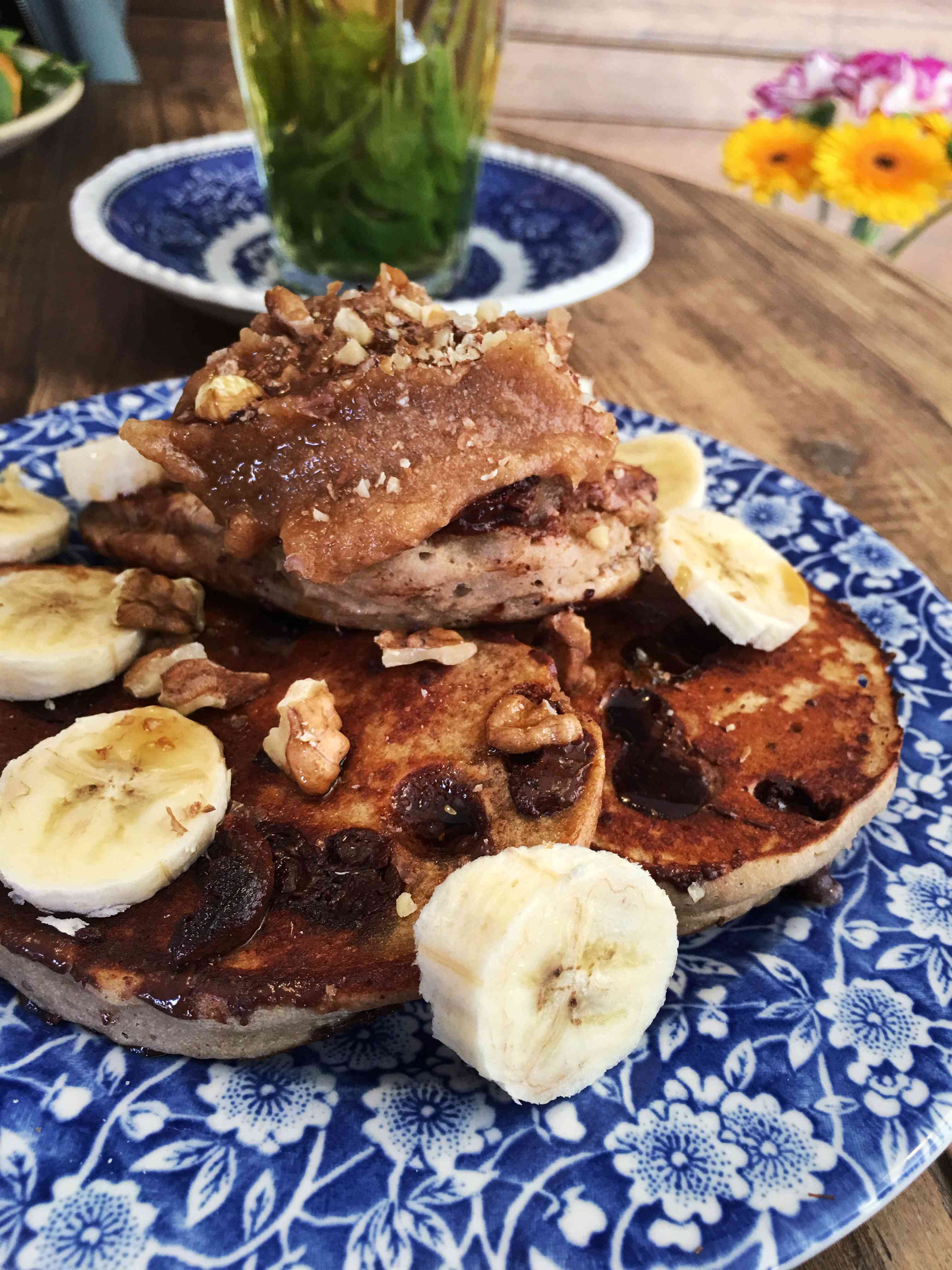 Conclusion: By Lima is a great place to visit if you ever find yourself in Haarlem. Their menu has options for everyone, whether you'r gluten free or avoiding sugars, I'm pretty sure you'll find something delicious. And if you like chocolate and pancakes be sure to try the chocolate pancakes, they're gluten free and delicious! And if something isn't vegan but includes cheese, don't mind asking them them to make a vegan alternative for you, replace the cheese with avocado or hummus!
And if you ever do find yourself in Haarlem and By Lima make sure to holla at your boy! I'll take any excuse to go back and have more of those delicious pancakes!
Let me know if you like these kinds of posts, cause I'd love to share more vegan food spots, making plant-based eating accessible at all places and all times! feel free to let me know in the comments below. And of you'd like you can follow me on Instagram or like my Facebook page.
One Love,
A.J.