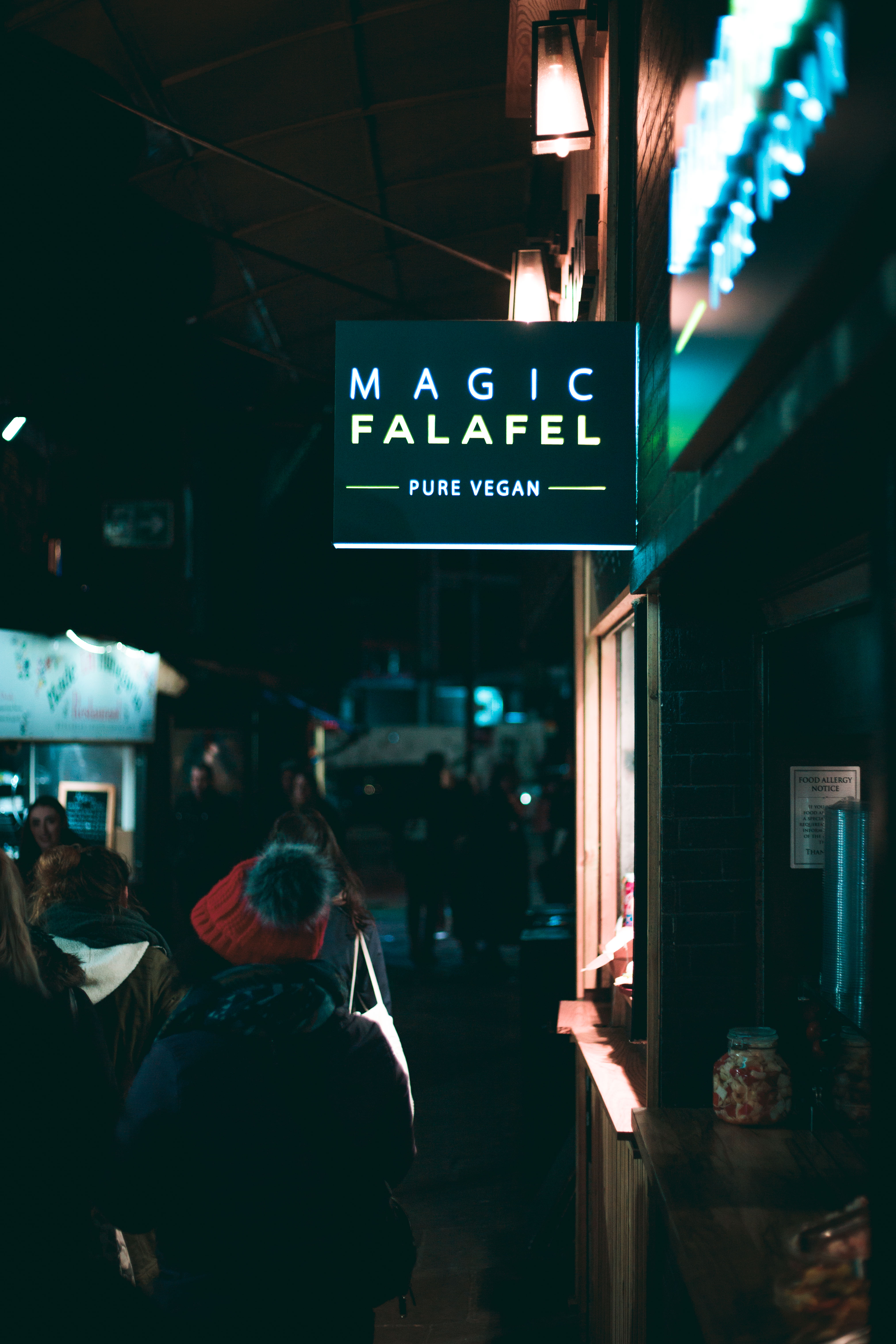 This magic falafel joint in Camden came as a nice surprise, I wasn't craving falafel, but something about this place caught my attention. Thinking of it, it might have been the vegan brownie they had on display, as that was exactly what my friend was looking for. The place is small and can be found in the booming Camden market!
The moment the staff caught me peeping their food stall they gave us a piece of falafel to try, this is when we both knew we'd have falafel for dinner. Finding out everything at this place was vegan put a big smile on my face. They have this spicy tahini sauce, and you best believe I went all out!
I added some spicy salsa to mine and the falafel was topped off with some fried potato crisps, oh did I already mention the falafel itself is gluten free? Yup they're gluten free! I'm not sure about the pita though, but you could get them as a snack if you're really craving falafel,
The pita came straight from a steaming basket making it perfectly soft, serving as a great vehicle for the delicious fillings and falafel. Honestly I don't know why I get so hyped about this place, might be the friendly staff and fun atmosphere! The falafel itself we're great as well. For a while I grew a bit tired of these fried chickpea patties, especially as it's one of those vegan staples that you might have a bit too often, but this place definitely reignited my love for falafel.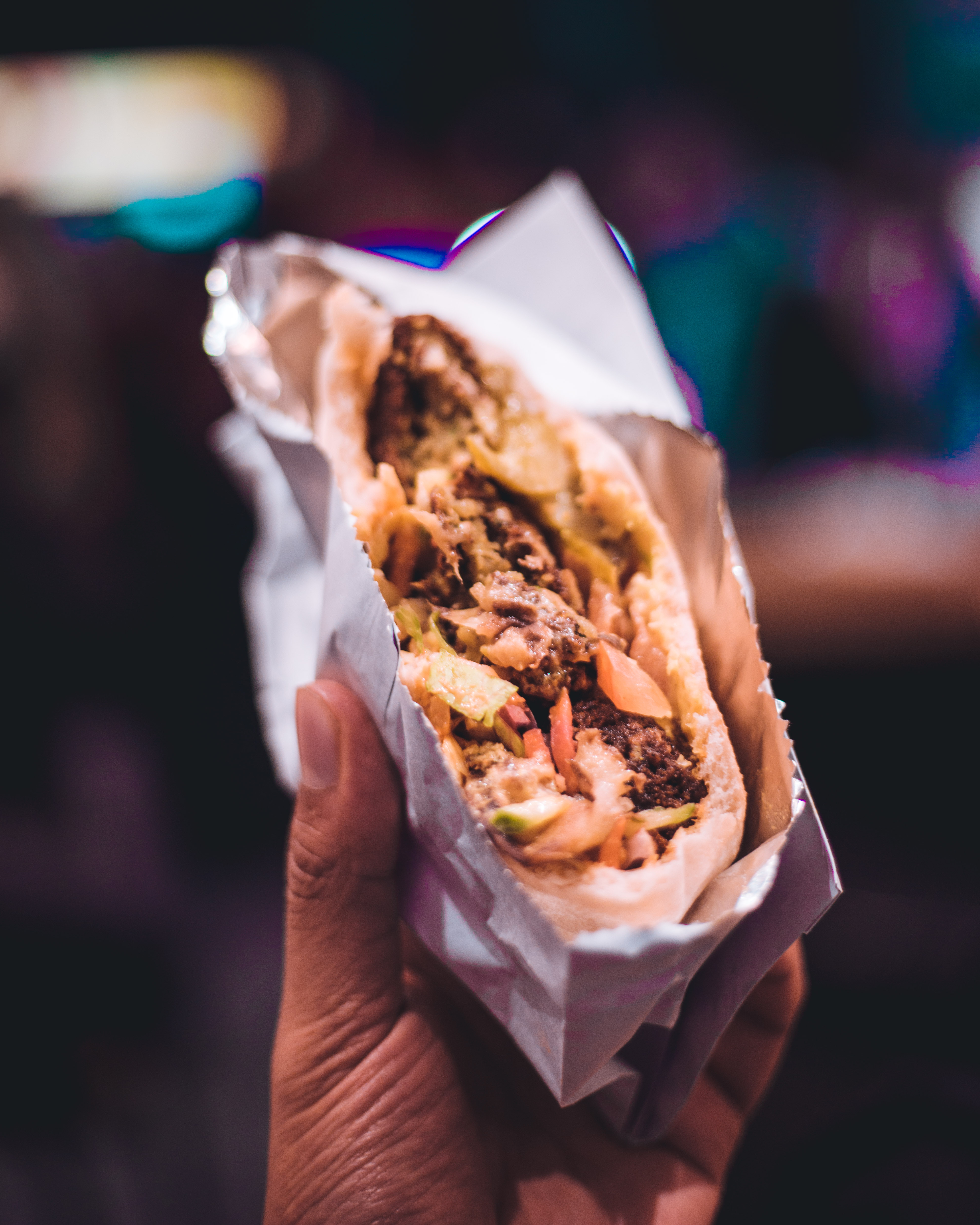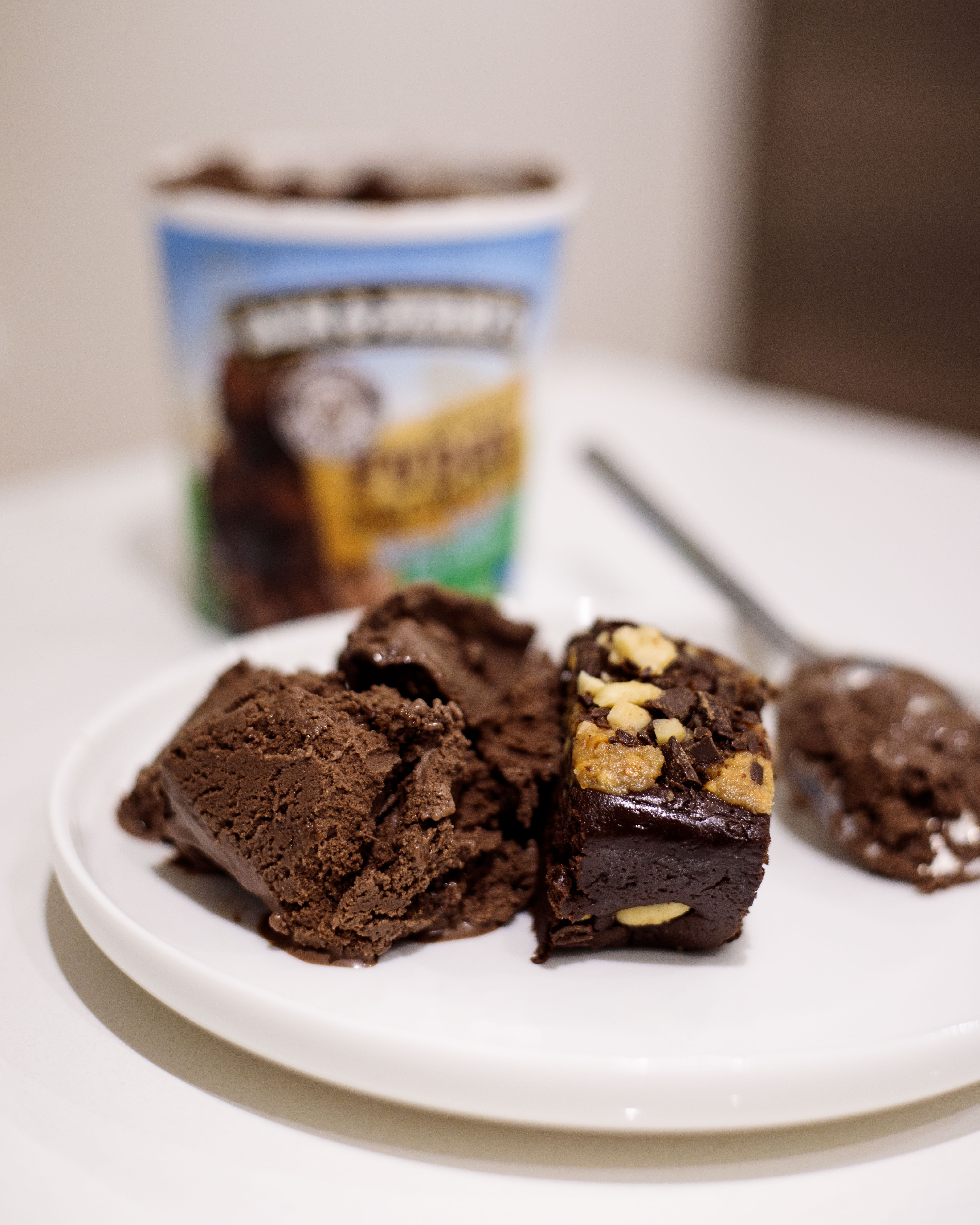 Oh let's not forget the brownie! It featured 3 types of chocolate and 5 types of nuts, and yes we brought it home to have it with some vegan ben and jerry's. Let's just say we were Living with a capital L! The brownie was a winner and a great way to end the day.
Stay tuned for the next hot spot post coming your way real soon! Be sure to check the previous one right here!
One Love,
A.J.