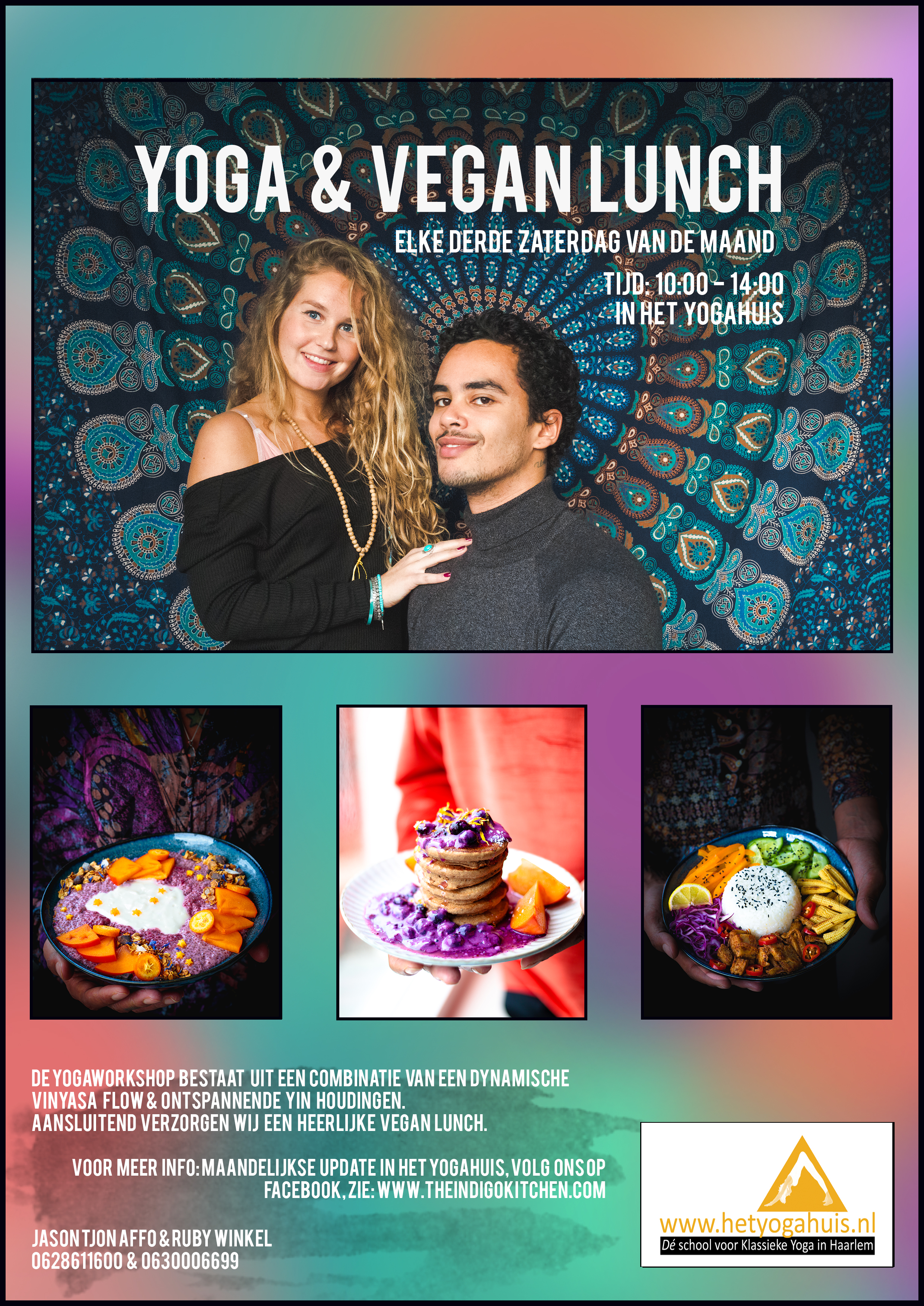 This yoga Saturday will be thought in dutch, but stay tuned for English spoken Yoga/Food workshops.
Samen met mijn goede vriendin Ruby Winkel, zullen wij iedere derde zaterdag van de maand een leuke lange yoga les verzorgen met een aansluitende vegan lunch.
Iedere maand werken we met een ander thema en zal er dus ook een speciaal menu worden gemaakt wat hierop aansluit.
Om de laatste koude en korte winterdagen door the komen, nodigen wij jou graag uit voor een warming yoga flow. Na de yoga verzorgen wij met liefde een comforting vegan lunch, bestaande uit roze coconut curry met rotiplaat & salted caramel brownies als dessert.
Datum & Tijd:
17 Februari van 10:00 tot 14:00
Locatie:
Het Yoga Huis: Bakenesserstraat 12zw, 2011 JJ Haarlem.
Aanmelding & Contact:
theindigokitchen@gmail.com
ruby.winkel.2@gmail.com
Prijs:
€45,-
€40,- If you bring a friend!
We zien je graag in de les!
One Love,
Jason & Ruby